"Why does it allow them to stay?" the man asked incredulously. "They should be going back to their homes."
Afghanistan's internally displaced persons (IDP) policy - finally
passed earlier
this year after a long delay, but not yet implemented - is a landmark document. Heavily inspired by the UN's
Guiding Principles on Internal Displacement
, the policy is thought to be the first of its kind in Asia. It grants a whole swathe of rights to those forced from their homes by conflict or disaster, but who have not crossed an international border.
Under the policy many IDPs, who often face poor services and limited access to clean water, will be given new rights, including long-term security of tenure. Crucially, it declares that IDPs have three routes to ending their displacement - returning to their former territories, moving to a third site or, controversially, settling where they are, including on private land. Previously they had been encouraged to return to their former areas, despite
over 75 percent
wanting to remain permanently in their newly adopted homes.
Now the challenge is to turn policy into reality. Currently, few IDPs appear to be aware of the new policy and efforts to publicize it are just beginning. At the first ever implementation workshop in the eastern city of Jalalabad last week, a mix of government officials, NGOs, IDPs and local residents debated the topic for two days.
On both sides, emotions run high: Many in Afghan society object to those of different backgrounds making homes in their areas, while the IDPs often accuse the government and the UN of neglect. Among them was the middle-aged man, a resident of Jalalabad, who used the question and answer session to demand the policy be rewritten to force the displaced to go back to where they came from.
"All parts of the Afghan government have agreed to this," responded Sarah Khan, a representative of the UN Refugee Agency (UNHCR). The man looked little appeased.
Afghanistan, rocked by 35 years of war and regular natural disasters, has around 700,000 IDPs, according to UNHCR. While some are recently homeless due to shelling by the Pakistani army on the border, others have been displaced for decades - making new lives but with no guarantees they will not be made homeless again.
Obedallah, who gave his first name only, fled violence in the capital Kabul over 20 years ago, eventually ending up in Jalalabad, capital of Nangahar Province. Since then they have been based at the "Kabul Camp" on the outskirts of Jalalabad where they have made new lives. Yet two decades on they face the prospect of eviction as the local government seeks to develop the land for police housing.
The new land they have been allocated is next to a mountain, where Obedallah says the facilities are "awful". He hopes the policy will allow them to stay in their homes.
"I am very optimistic. If it is implemented, all our rights will be written on paper," he said.
The newly displaced, too, are looking to the policy for hope. Amanullah, a 32-year-old father of four, who also preferred not to give his last name, fled his home on the border with Pakistan four months ago, along with 77 other families. They initially fled to one town but were thrown off the land by the owner. Ending up in Jalalabad, they complain that they have had almost no support. Sleeping huddled under tarpaulin, the families fear for the cold season.
"Last night it was raining, so nobody slept. The kids were crying throughout the night," Amanullah said.
The government and UNHCR give differing reasons for the relative holdups in support. Jawed Snanikza, head of Emergency Response at the Directorate of Refugees and Repatriations in Nangahar, said the case has been referred six times to the UN, while Mahir Safarli, UNHCR's head of office in the region, said government reluctance to setting up camps sometimes slowed down the process.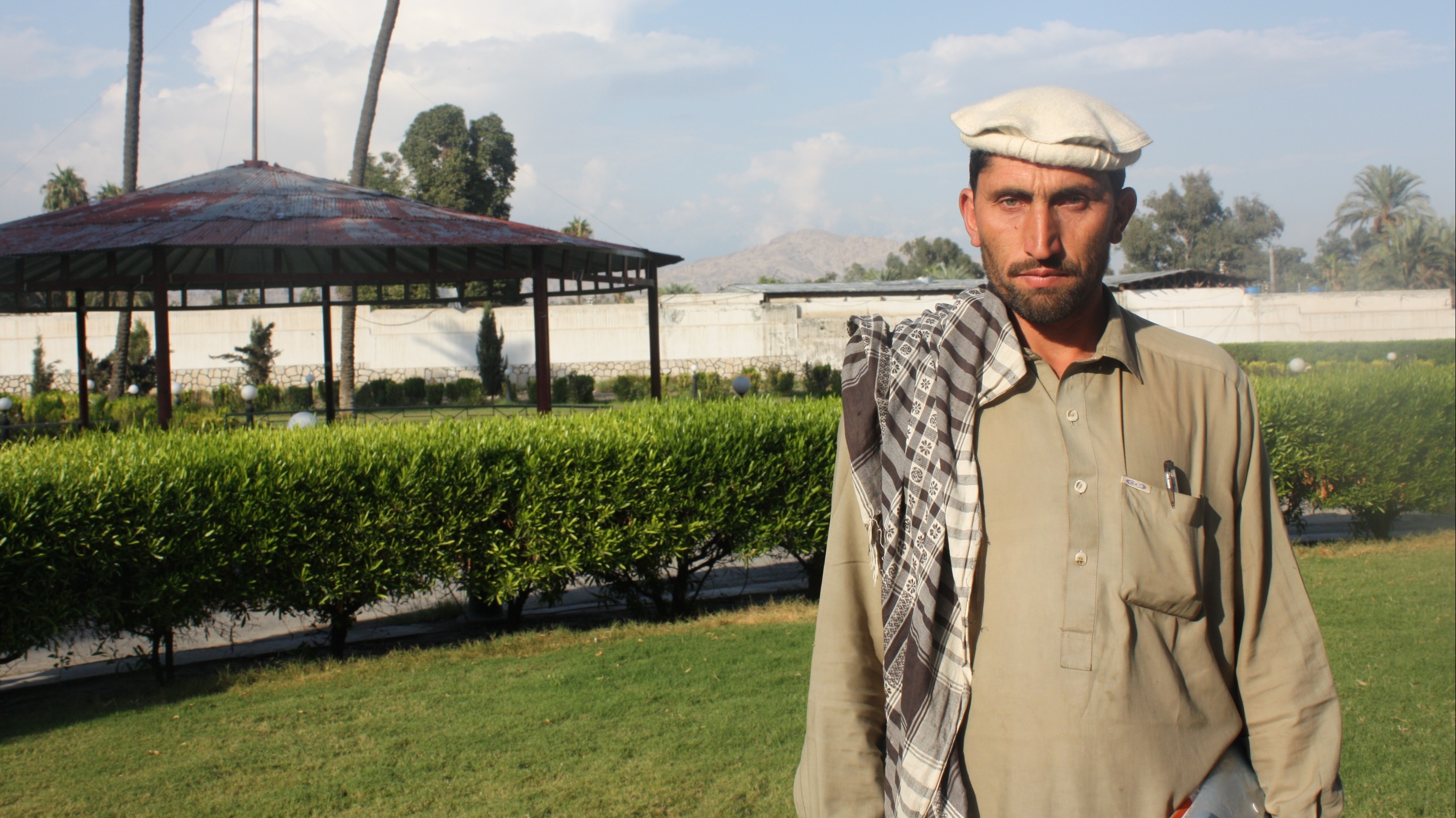 201410200647220764
Either way, Amanullah is convinced that the new refugee policy would have prevented them being kicked off after their initial place of displacement. One of the provisions in the policy is that IDPs cannot be thrown off private land unless they are provided with somewhere else to go.
"It will help as we would have structures. If this policy works, we could get access to houses. That is our hope," he said, adding that if his region was secure he would return home.
Safarli said the aim of the workshop was to develop a regional strategy for Nangahar, which alone hosts over 92,000 IDPs. A balance would be struck, he said, between the desires of the IDPs and potential hostilities of the host community. "Some areas are welcoming and quite tolerant [of IDPs], some are not. It depends on the specifics of the situation," he said.
In the coming months, two other trial areas will host similar events before the policy is implemented nationwide.

New momentum
Part of the fresh optimism has come from the formation of a new government under the leadership of Ashraf Ghani. In his
recent inauguration speech
, Ghani, who emerged as leader after a prolonged dispute with his nearest challenger Abdullah Abdullah, highlighted the plight of IDPs.
Mark Bowden, the UN Secretary-General's Deputy Special Representative for Afghanistan and the Humanitarian Coordinator for the country, told IRIN that in meetings with him, Ghani had expressed a commitment to dealing with the displaced that had perhaps been lacking under his predecessor President Hamid Karzai.
"The most important issue from my perspective is that the President has a genuine commitment to addressing the problems of IDPs. He sees it, as he described it to me, as a matter of national shame that many of the IDPs have been living in poor conditions for very long periods of time.
"We still wait to see, but I think he has got a genuine commitment to this. Making that a reality, given all the issues that exist here and the problems of land grabbing, is not going to be an easy task."
It is
expected
that the government's new focus will make international donors more willing to invest in long-term solutions for IDPs. Yet all sides admit that turning the policy into reality remains a daunting task and one that is just beginning.
As one government employee at the conference quipped: "In Afghanistan, we have some of the best laws in the world, on paper."
jd/cb
---
This article was produced by IRIN News while it was part of the United Nations Office for the Coordination of Humanitarian Affairs. Please send queries on copyright or liability to the UN. For more information: https://shop.un.org/rights-permissions