In the flood of facts and figures, data and doom that defined much of 2018's humanitarian news, it was sometimes easy to overlook the people at the heart of those stories: the families trying to rebuild homes and lives in Iraq or the Philippines or Afghanistan; Malians and South Sudanese hoping for peace; Congolese and Venezuelans facing healthcare crises; aid workers intent on doing their jobs in Indonesia or Syria or Ukraine or Myanmar.
As 2019 begins, we offer a glimpse of some of their stories to mark the year past and to open the way to the on-the-ground stories we'll report in the new year.
JANUARY
Afghans return to danger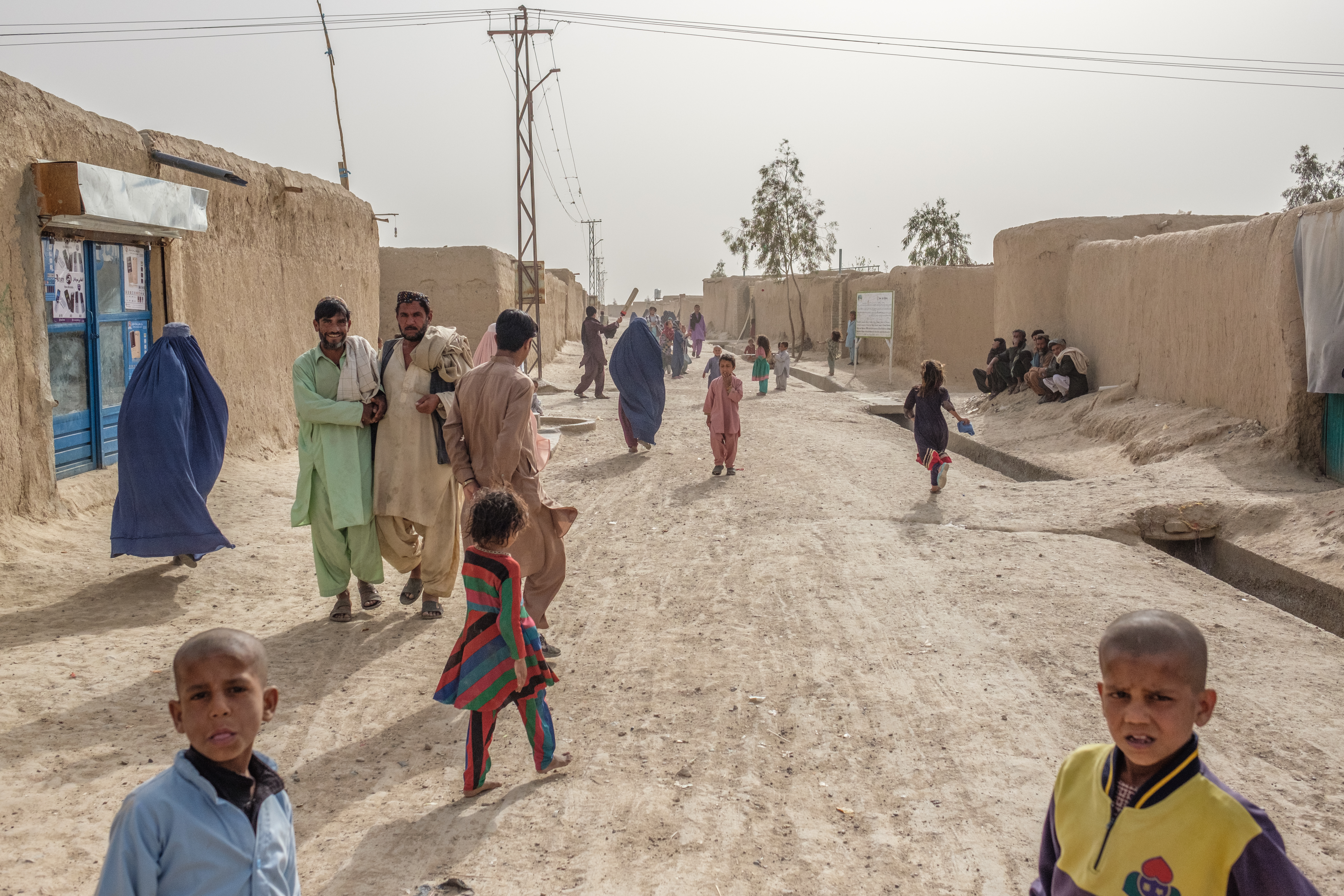 KANDAHAR, AFGHANISTAN – As European countries tightened borders and asylum policies, the number of Afghan asylum seekers pushed out of Europe soared. Returnees like those above, on the outskirts of Kandahar, found a volatile country shaken by violence and ongoing conflicts. Conflict uprooted more than one million people over the last two years and civilian casualties were at near-record levels. "I can't go home," one returnee told IRIN. "I can't stay here. I can't go back. I really don't know what to do with myself."
Displaced by Myanmar's other conflicts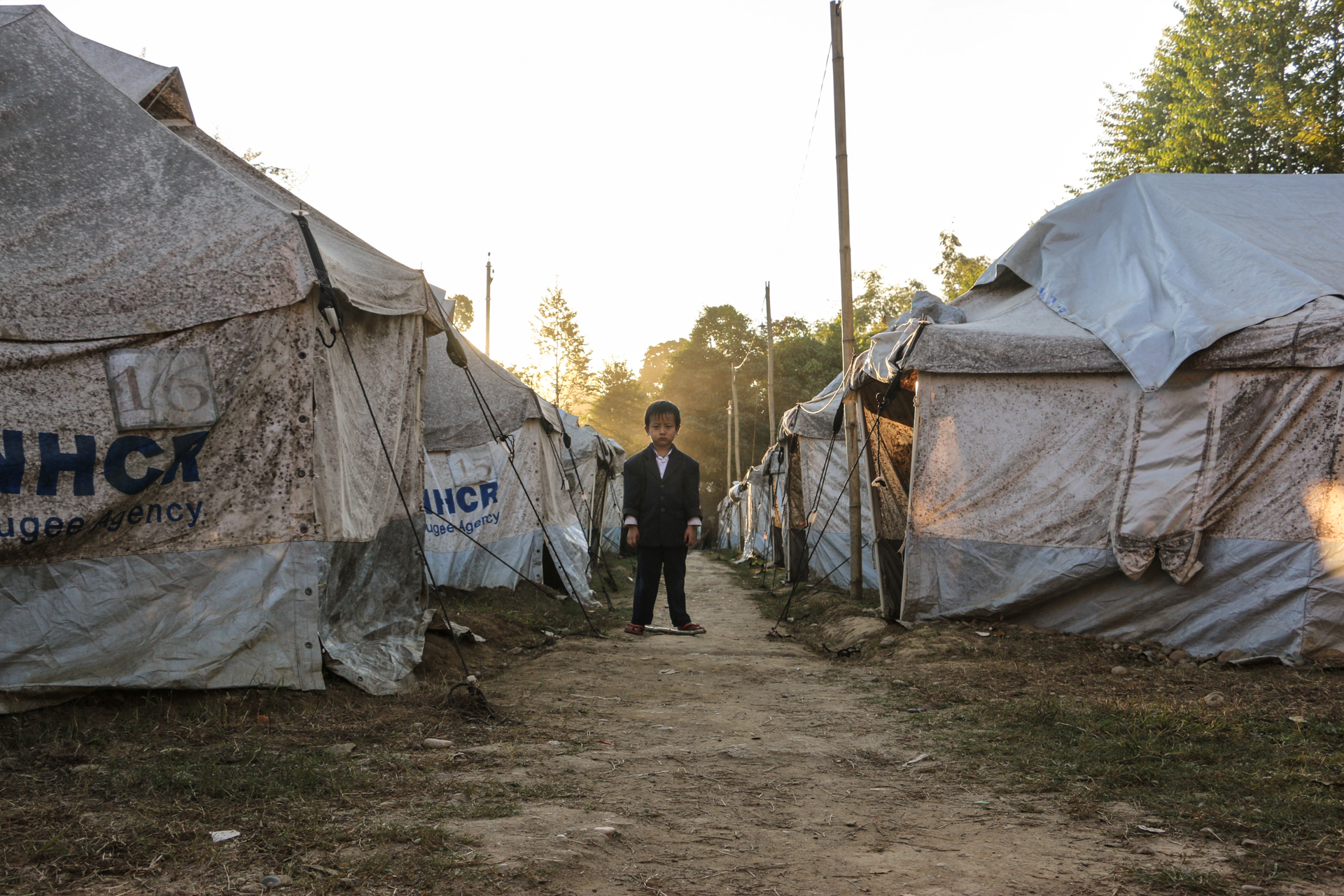 MYITKYINA, MYANMAR – While the Rohingya refugee crisis dominated headlines, long-standing conflicts in other parts of Myanmar continued. They included clashes in Kachin State, where this displacement camp was set up. Local aid groups said increased government restrictions hampered the delivery of humanitarian assistance. "The other day our aid workers had to turn around halfway because the soldiers didn't let them pass," one worker told IRIN.
FEBRUARY
At the centre of Ukraine's HIV epidemic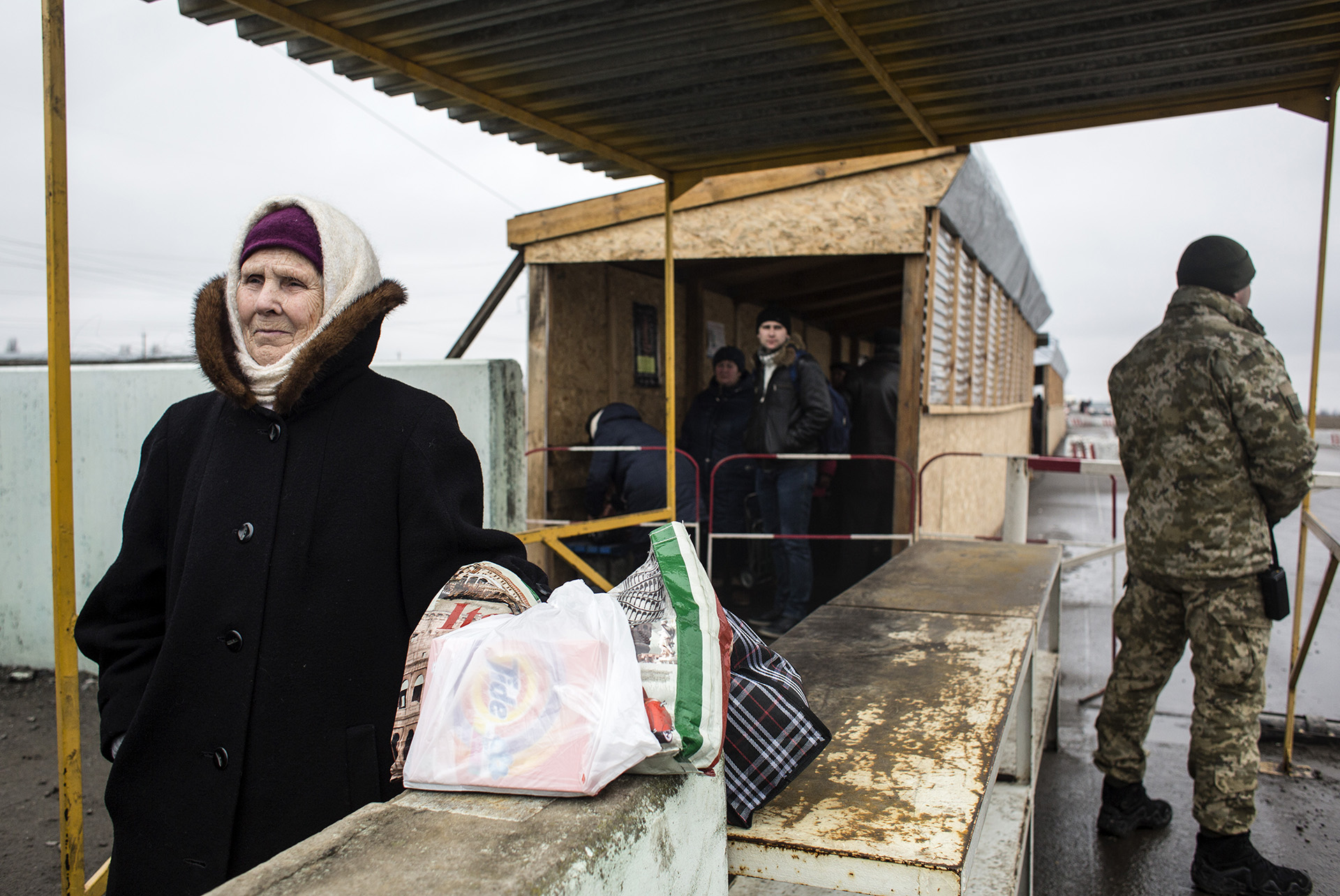 SEVERODONETSK, UKRAINE – The two Russian-backed breakaway regions at war with the Ukrainian government – the "Luhansk People's Republic" and the "Donetsk People's Republic" – are entered via checkpoints like this and are not recognised by the international community. Aid workers faced hurdles in delivering help in separatist areas, including to patients in one of Europe's worst HIV epidemics, which was compounded by a tuberculosis epidemic. Some organisations even took their work underground. "Medical workers are really afraid," one aid worker told IRIN, "but it's the patients who suffer most."
Rebuilding Mosul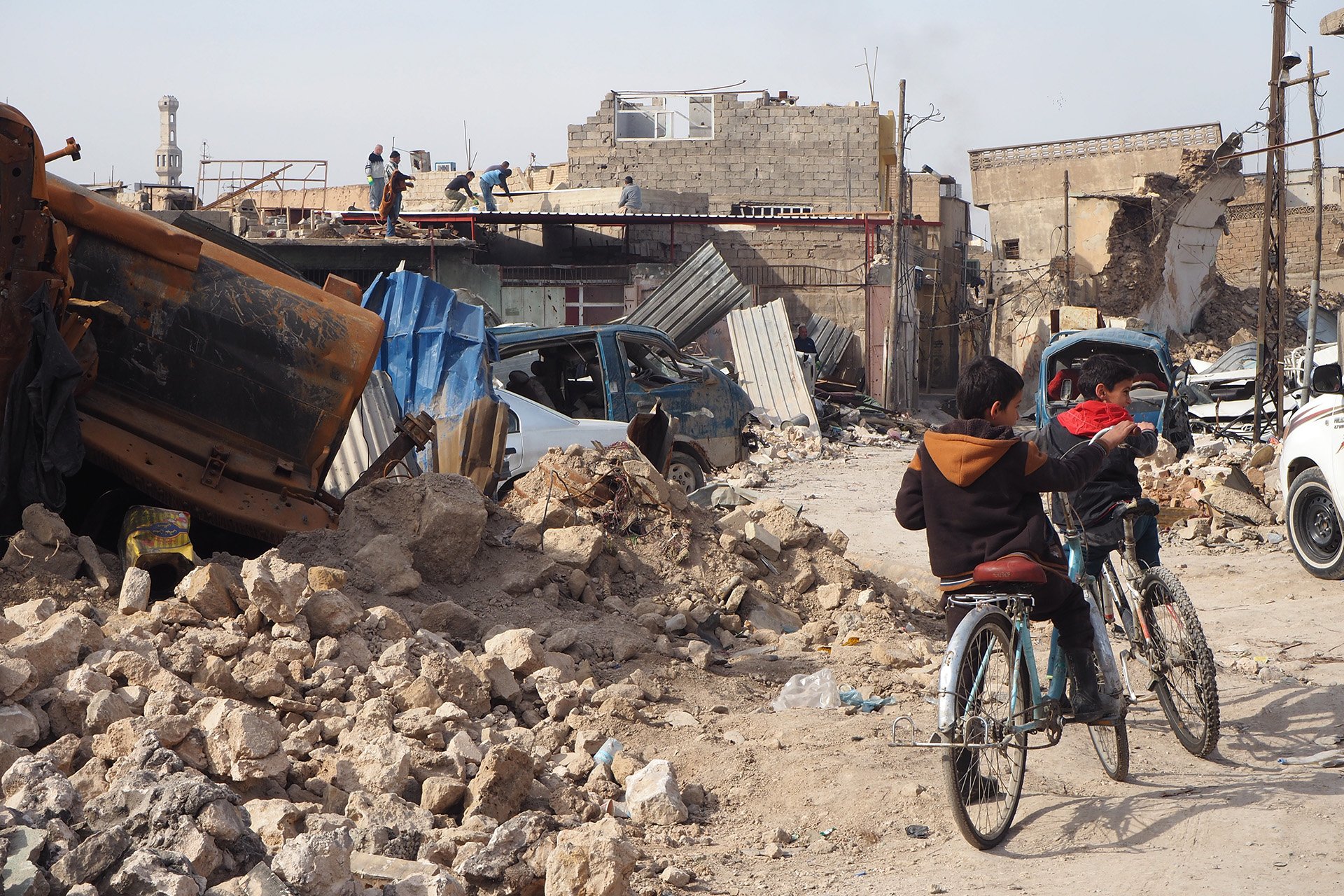 MOSUL, IRAQ – "Imagine, this whole area was full of homes and each home was full of people, many related, whose families had lived here for centuries," a former resident said as he surveyed the rubble that had been his home. A newly built bridge, new businesses, and a fairground with carnival rides greeted some returnees, but not in parts of the old city where the final and most ferocious battle against so-called Islamic State in Iraq's second city took place. Residents complained that government aid for rebuilding was slow or non-existent.
MARCH
Hungry in South Sudan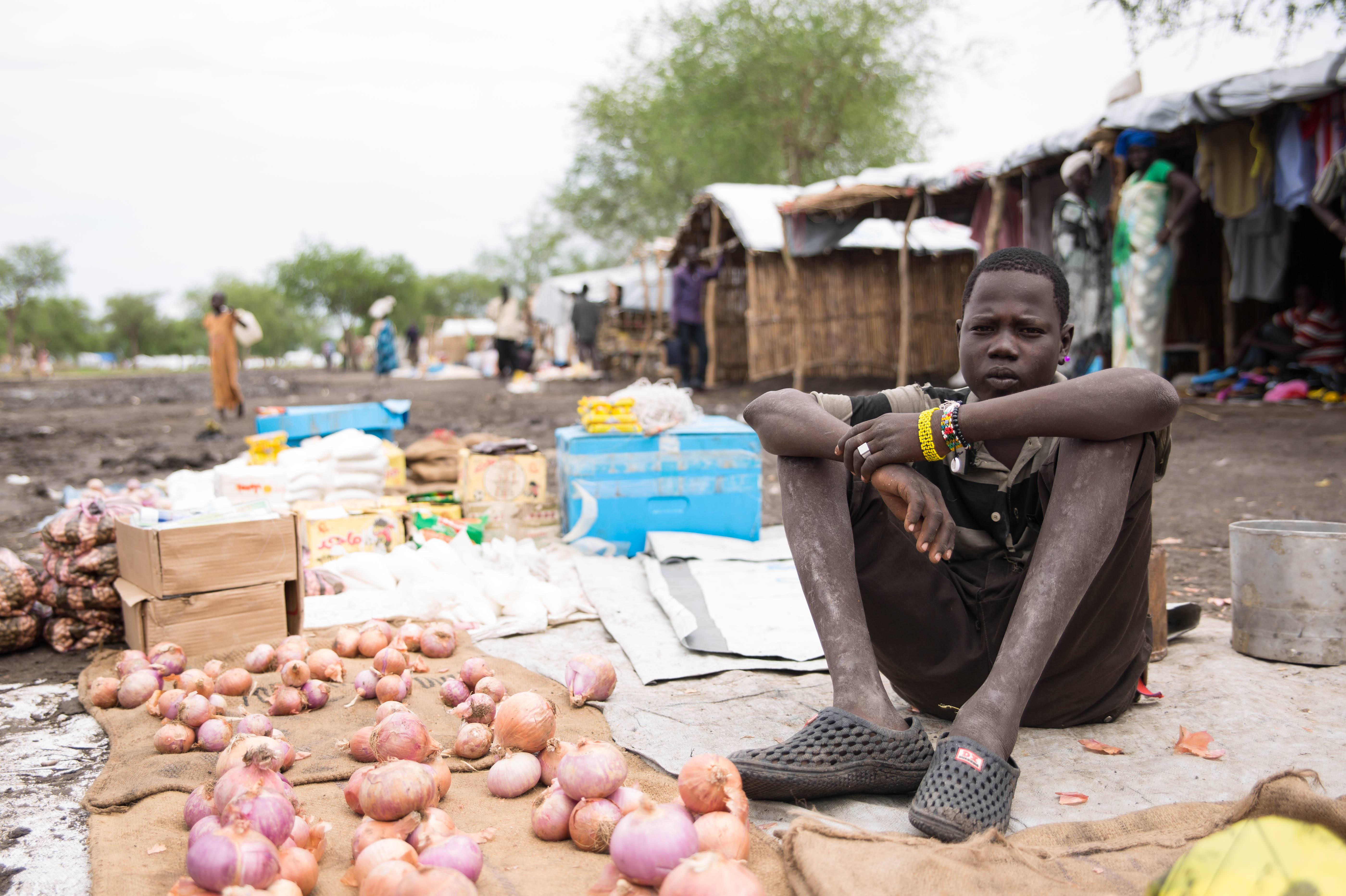 JUBA, SOUTH SUDAN – "There are only onions and rice in the market. It's all I eat every day," said Moses, 14, a vendor who fled fighting and didn't know where his family was. A five-year civil war and mass displacement in South Sudan wrecked food production and undermined rural markets, leaving more than seven million people at risk of starvation even as officials struggled to collect the data needed to declare famine.
Leaving Venezuela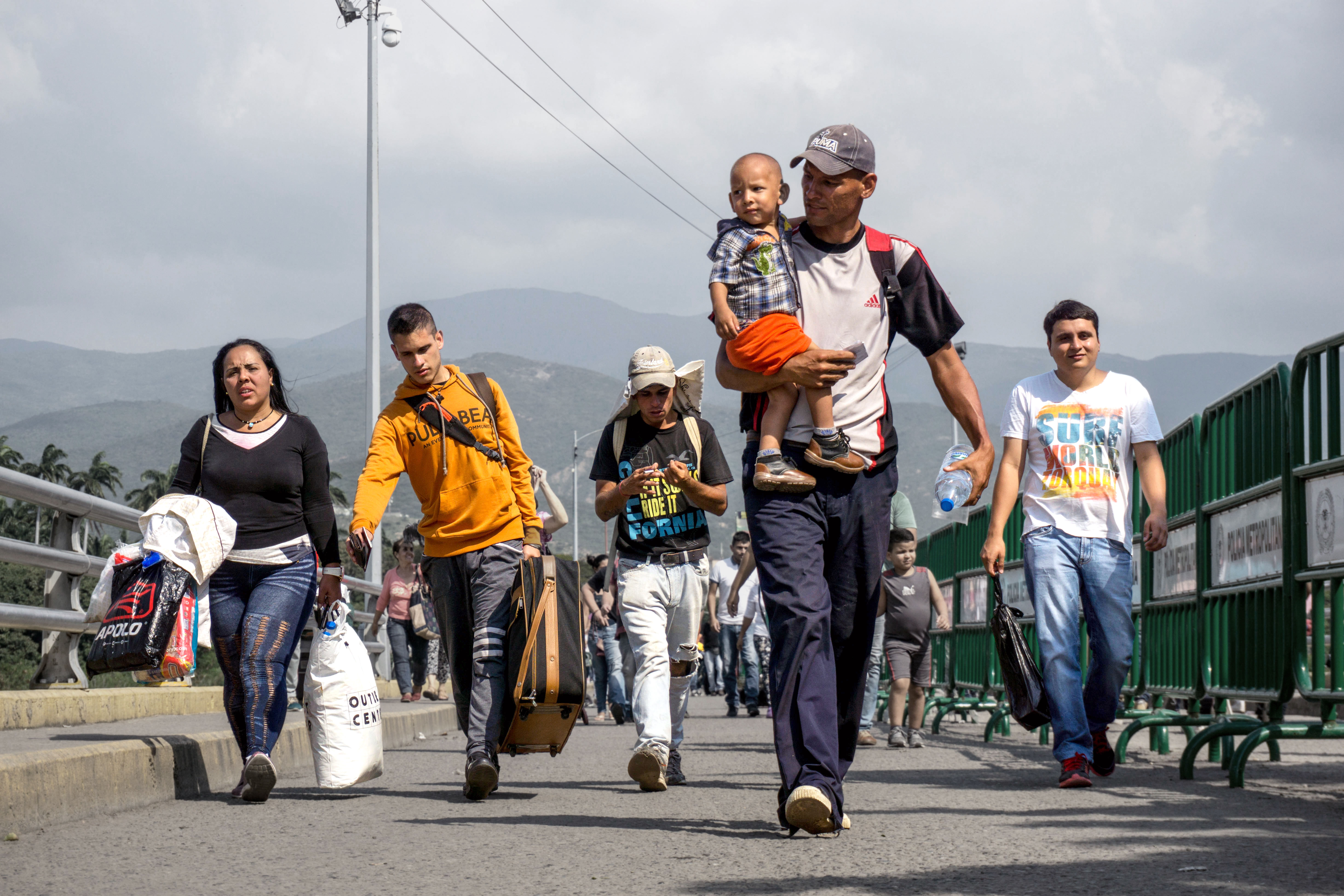 CÚCUTA, VENEZUELA – On the Puente Internacional Simón Bolívar, the main crossing point for Venezuelans into Colombia, the influx of people seemed continuous, and Jozef Merkx, country representative for UNHCR, worried that Colombia's hospitality was already at breaking point. By year-end, more than one million Venezuelans lived in Colombia. "Colombia is a refugee-producing country," Merkx said in March. "For the first time, it's a receiving country, and they are not ready."
APRIL
Life after Afrin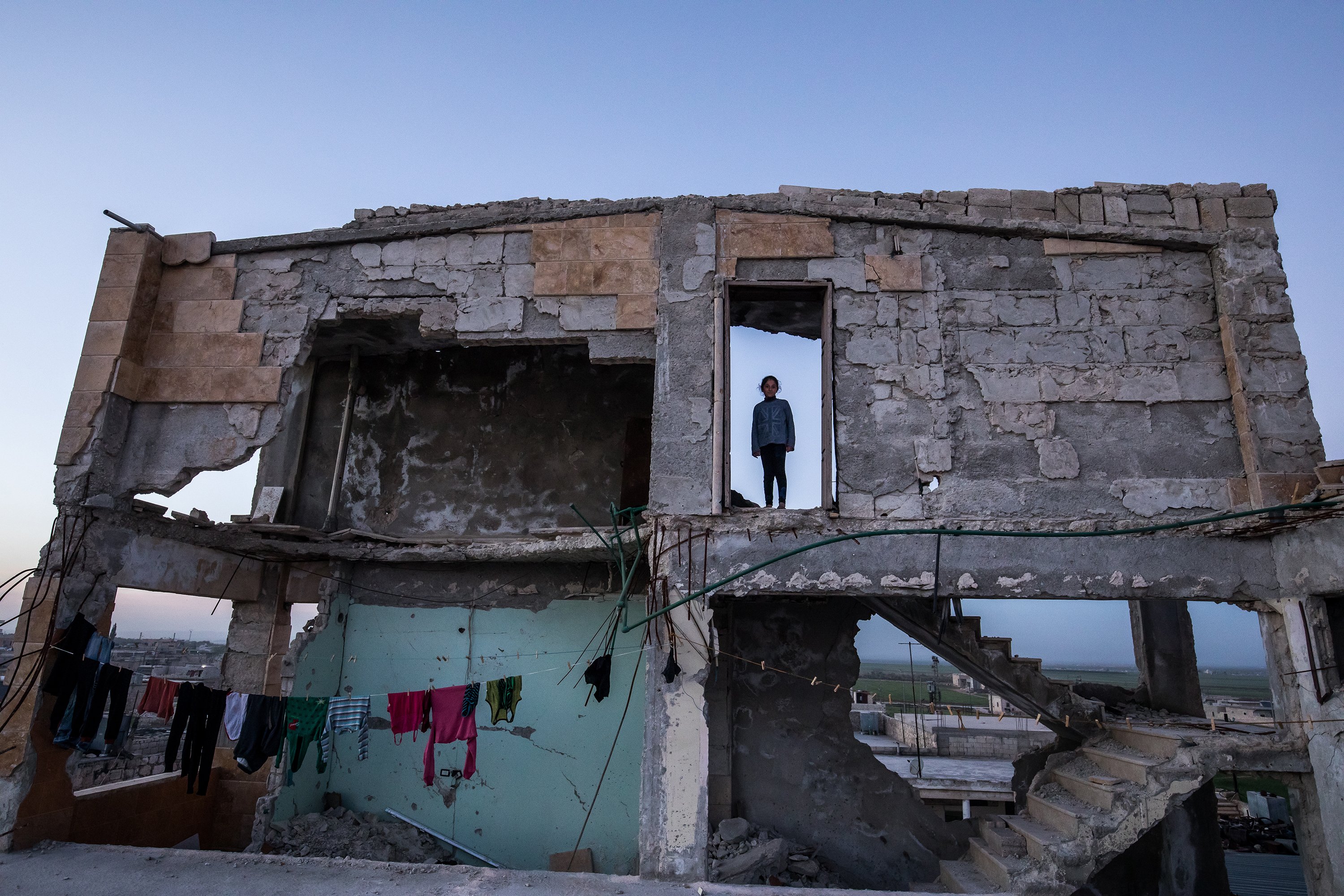 AHRAS, SYRIA – More than 100,000 civilians from the Syrian-Kurdish enclave of Afrin found what shelter they could in 12 abandoned villages. They had fled a months-long push by Turkish-backed Syrian rebels to claim the city and the wider enclave. Many people fled with children, like this girl whose family made this destroyed house home. One father of four, Rashid Ararat, 33, said: "We left Afrin because of our children. They killed a lot of people and, after an airstrike hit our neighbour's house, killing 15 people, we knew we had to leave."
Rohingya refugees await monsoon season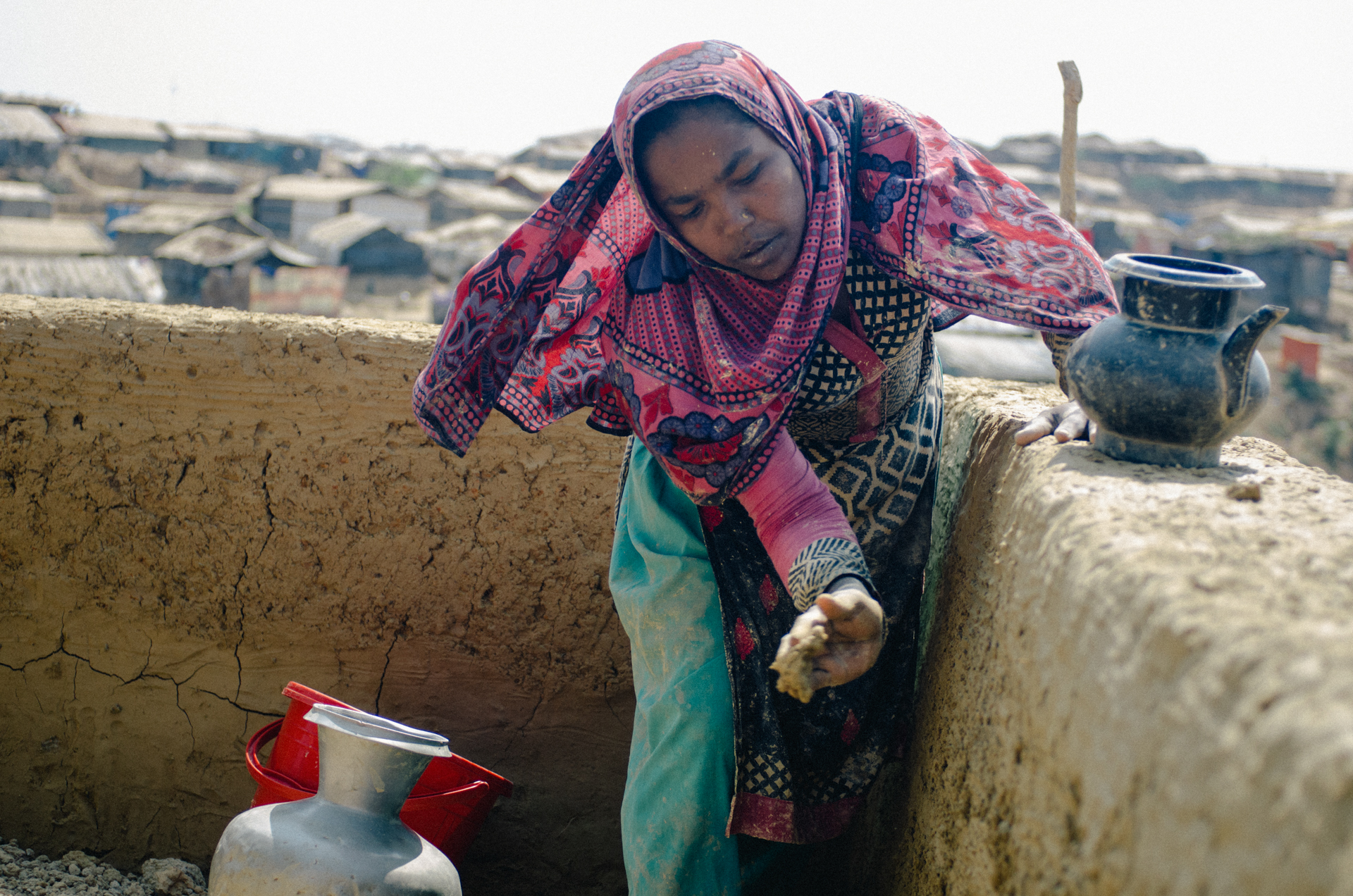 COX'S BAZAR, BANGLADESH – Shafiqa, a 25-year-old single mother of two who fled to Bangladesh last year, built a mud wall to protect her home during monsoon season. But camp residents and humanitarian groups feared that weeks of work to reinforce structures could prove futile as there was no evacuation plan or storm shelters for the majority of people. "I don't think these walls will do much, but there's nothing else I can do," one resident said, standing knee-deep in a pool of mud he was using to build a barrier around his home.
MAY
Back in Marawi, to ruins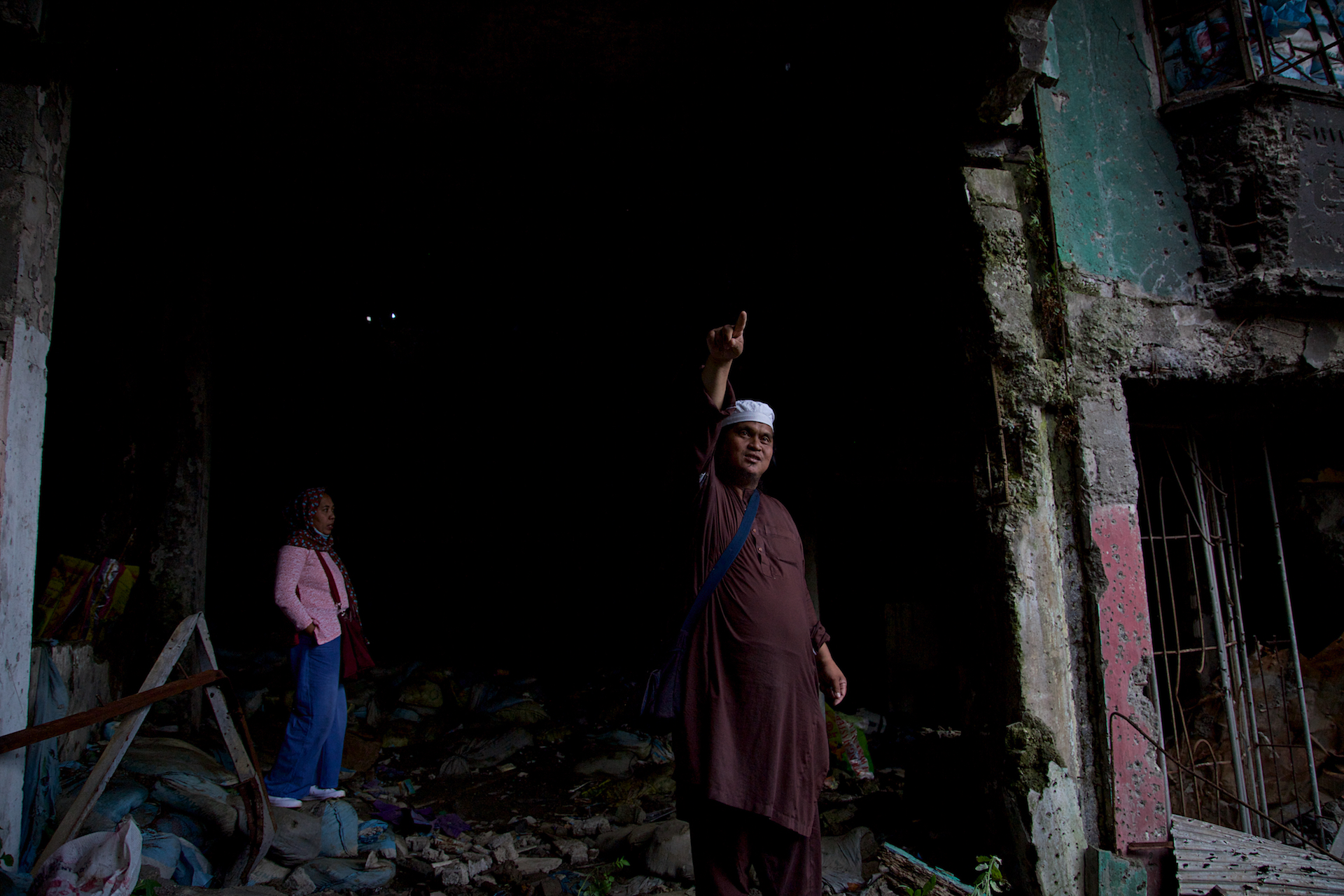 MARAWI, PHILIPPINES – A year after IS-aligned militants stormed Marawi, the Philippine city remained in ruins after the government reclaimed the city and the rebuild stalled, with hundreds of thousands still displaced. As he surveyed the damage in the shell of his former home, Abdulhakim Salem, who returned for the first time since fleeing the fighting, said he still couldn't believe fellow Muslims would cause so much damage to other Muslims.
Battling DRC's ebola outbreak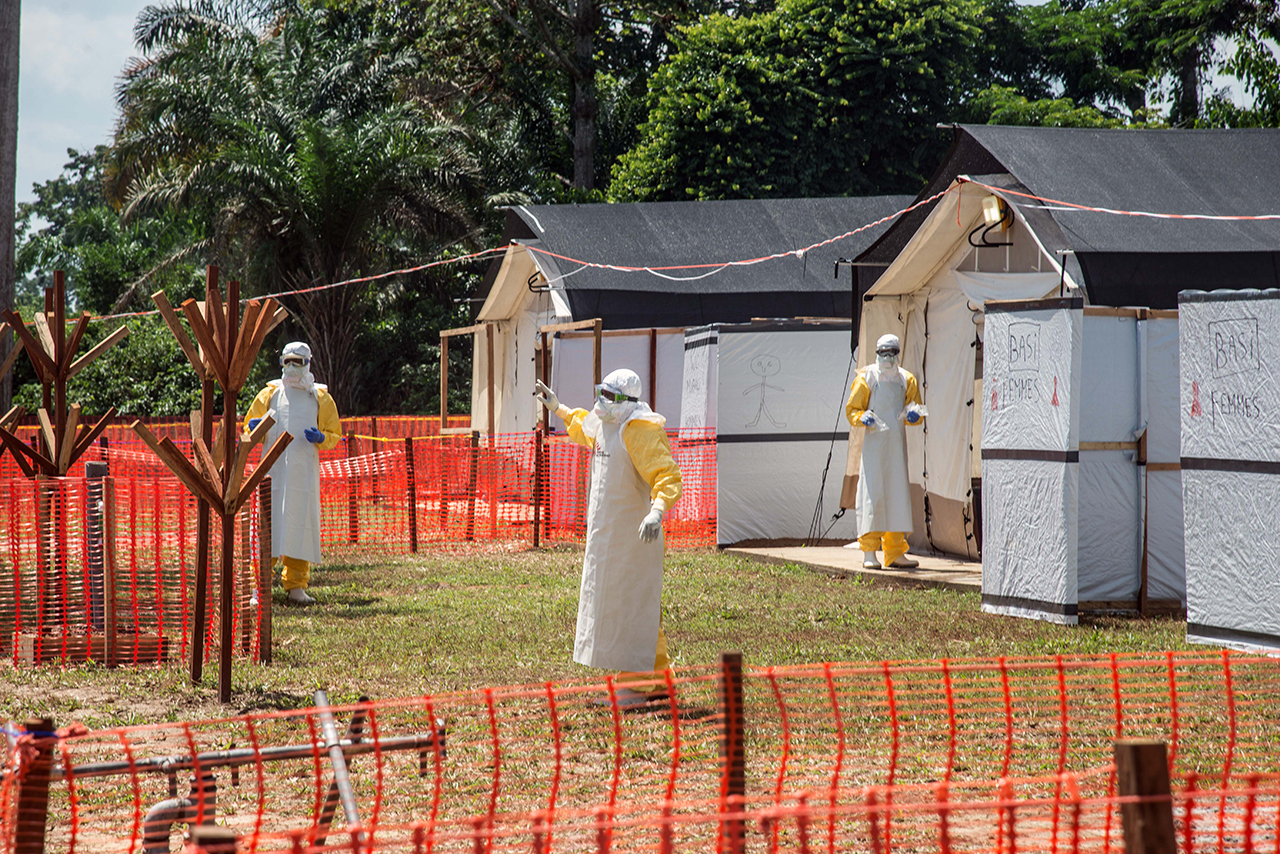 MBANDAKA, DEMOCRATIC REPUBLIC OF CONGO – In Congo's ninth Ebola outbreak since 1976, the Ministry of Health recorded 54 confirmed cases, including 33 deaths, between May and July in northwestern Equateur Province. The spread of the disease to the outskirts of Mbandaka, a port city on the Congo River with road and air links, increased fears of a wider epidemic and was described by the WHO as a "major game-changer". Thomas, a boat owner in Mbandaka, and other residents worried about what they saw as a slow response by the officials. "Time is flying and the virus is getting near our homes and families," he said. The outbreak in Equateur Province officially ended on 24 July. But days later, another outbreak was declared in North Kivu in eastern DRC. It is expected to continue into 2019.
Casualties of Afghanistan's 'low-intensity' conflict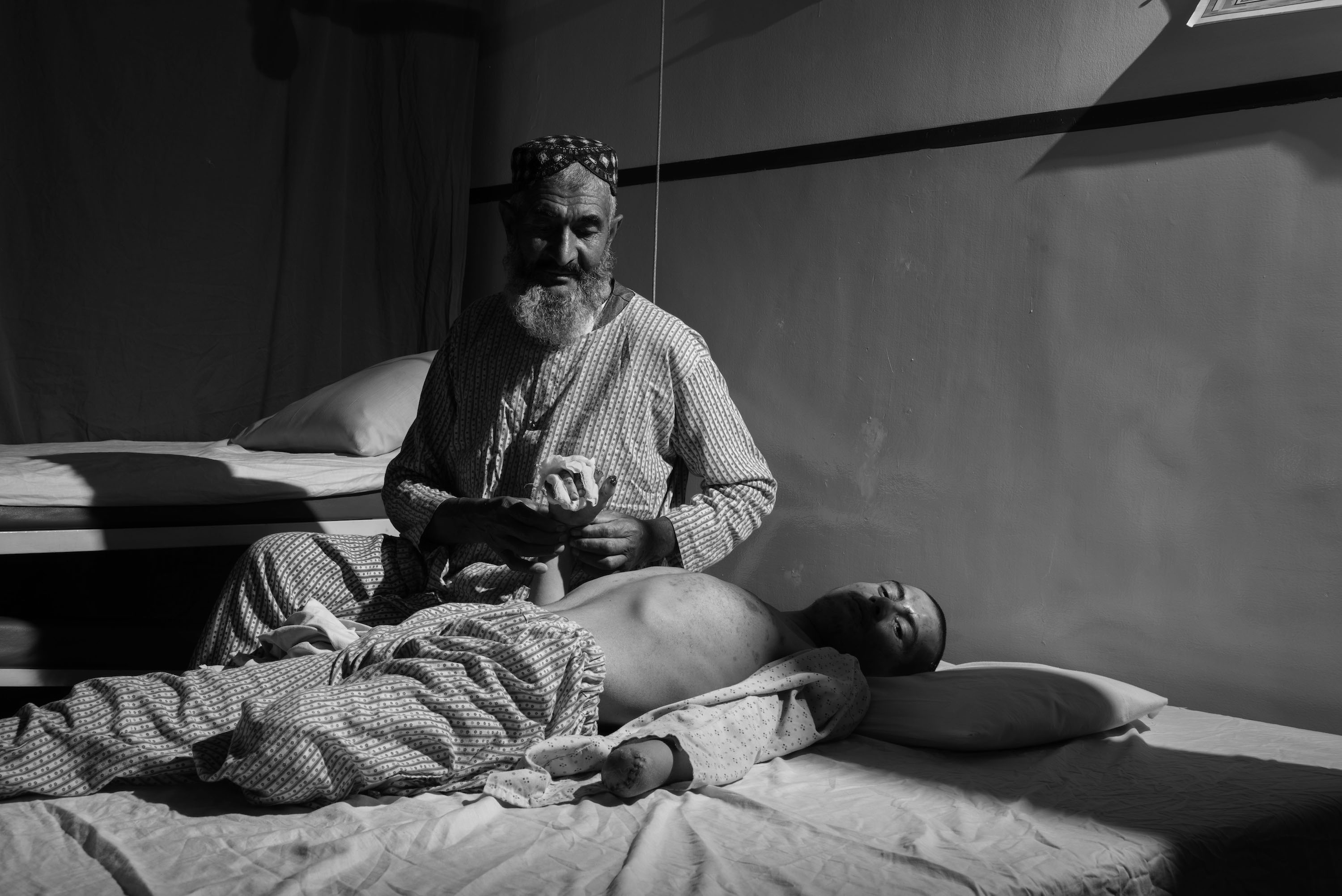 KABUL, AFGHANISTAN – The UN has acknowledged that the "low-intensity conflict" in Afghanistan has escalated once more into war, with violence uprooting hundreds of thousands of people from their homes. Here's what that escalation looked like in one Kabul emergency room: in 2017 the hospital averaged more than 12 new patients a day; in May 2018, the hospital's busiest month ever, more than 400 people were treated. "To understand the country, simply look at the numbers at this hospital," one doctor working there told IRIN. "Look at the numbers and faces of the people."
JUNE
After Somalia's floods
BAIDOA, SOMALIA – More than
200,000 people were displaced from their homes
– many of which had been makeshift shelters intended to offer short-term respite from a year of drought – after the heaviest rainfall in over three decades. Shamso Hassan, 25, with her child, came to Baidoa last year after drought devastated her family's small farm, roughly 45 kilometres away. When the rains first arrived, most of her makeshift home was swept away in a flash flood. She scavenged to collect sticks, rope, and tarps to rebuild. Her husband had returned to the family farm. "I'm praying the farm produces this year," she said. "If it does then we can finally return home."
Dying for peace in Colombia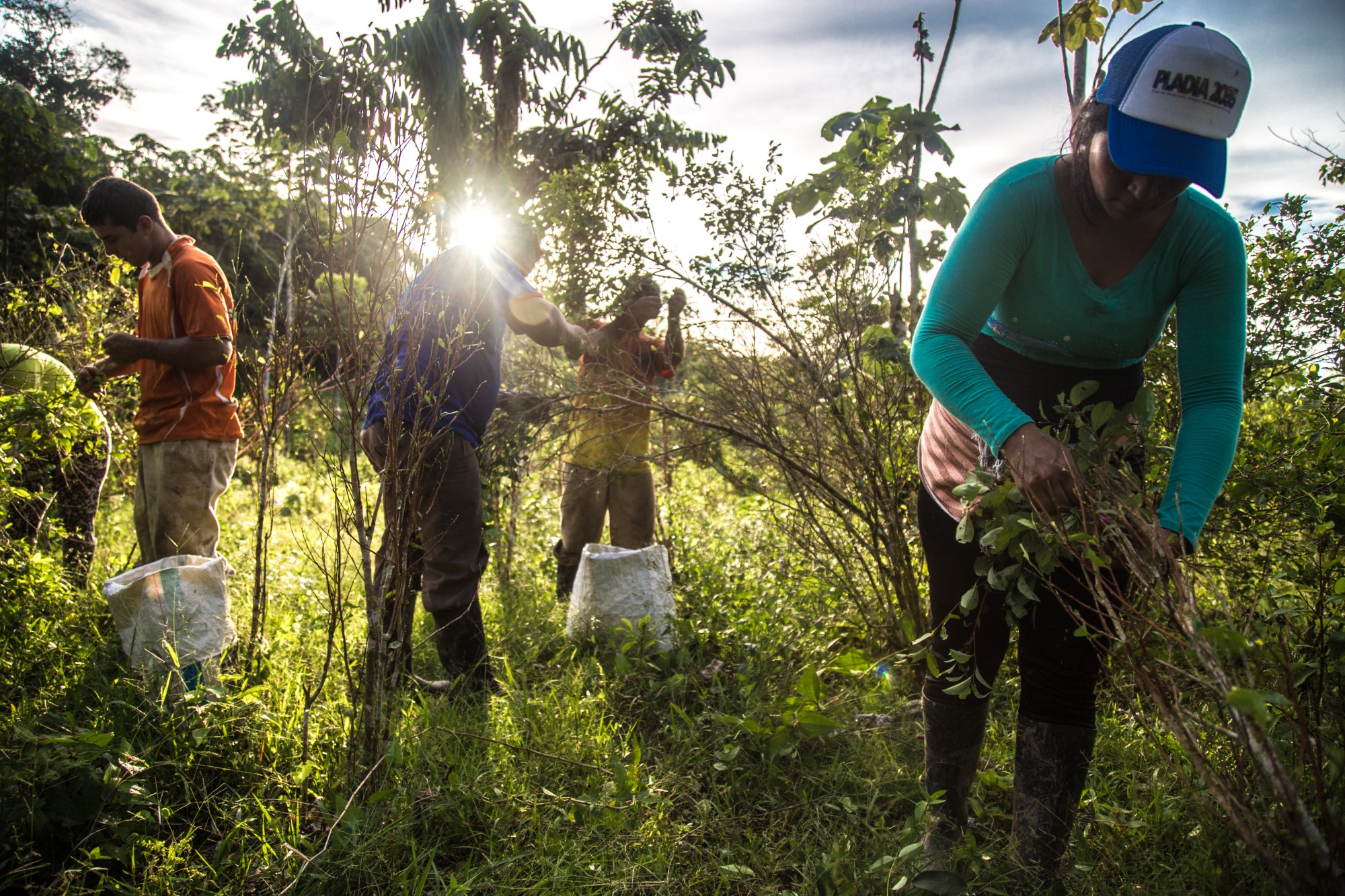 CAUCA, COLOMBIA – Two years after the official end of the Colombian conflict, the sound of gunfire continued to echo in the forests of coca-growing regions as the military conducted a new, more secretive war against new armed groups filling the void left by FARC guerrillas. The peace deal itself hung in the balance after staunch conservative Iván Duque won the presidency. He had campaigned to overhaul terms many Colombians see as too kind to the FARC. "We're being killed, one by one," a representative of a national coca growers' cooperative explained. "The people paying the price are once again farmers."
JULY
Braving the vote in Mali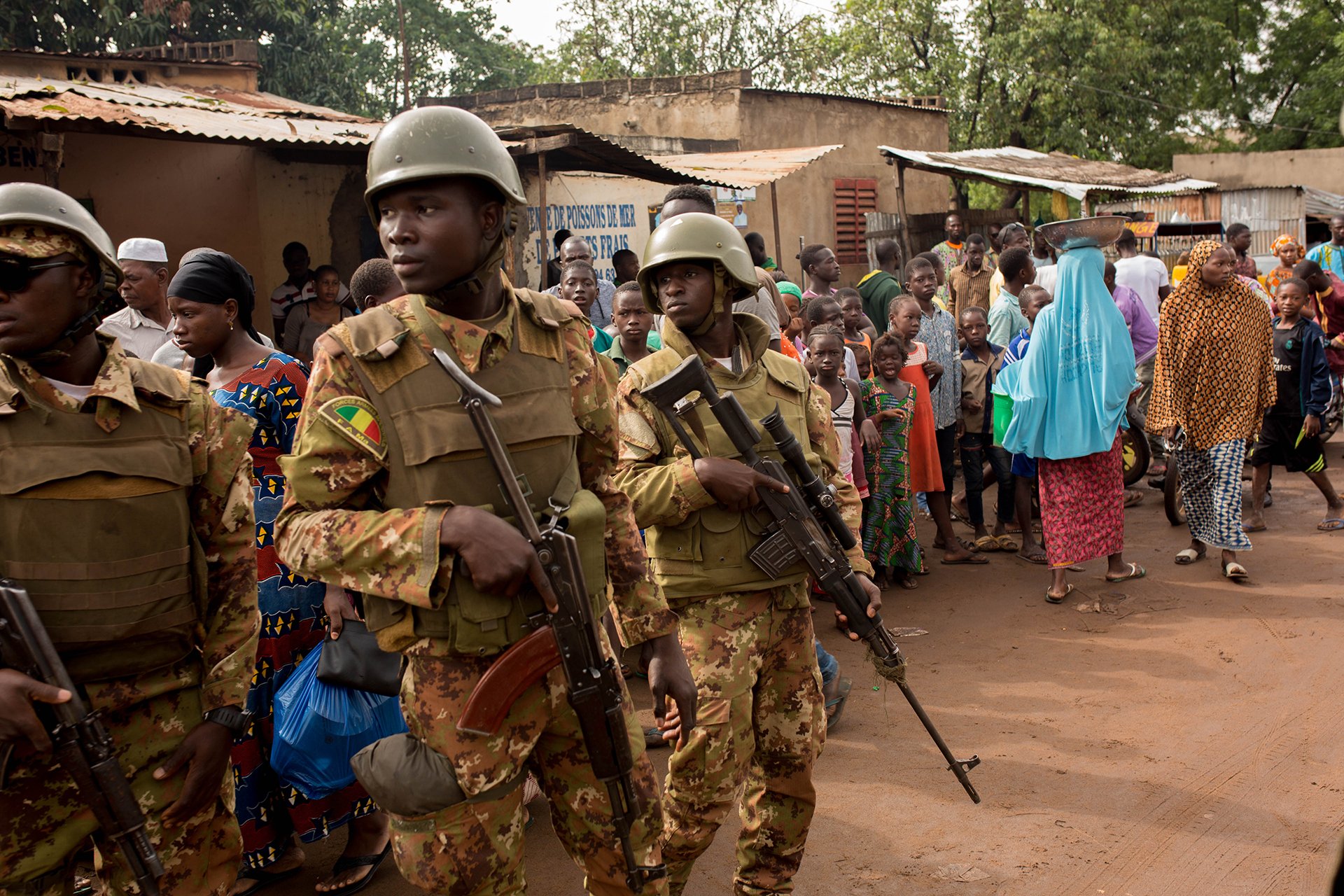 BAMAKO, MALI – As millions of Malians cast their votes in the first round of fiercely contested presidential elections, 30,000 security personnel were deployed after militia groups and al-Qaeda-linked extremists vowed to disrupt balloting. "I am praying for peace," said one would-be voter, who was turned away because he had arrived without identification. A Fulani herdsman, he had been ambushed and injured by militiamen earlier in the month. Mali's president, Ibrahim Boubacar Keïta, won a second term in a run-off vote.
EU migration policy's human toll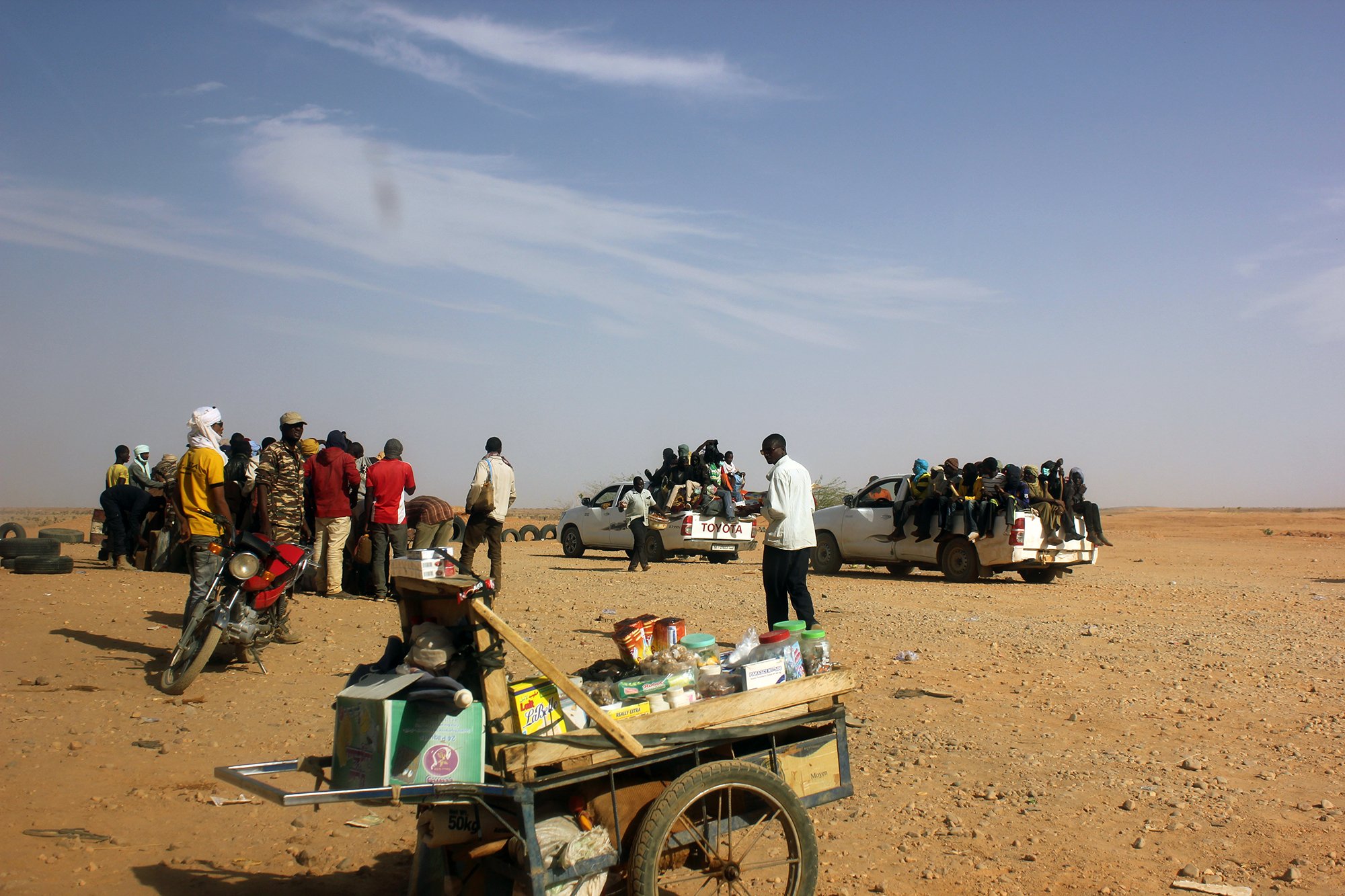 AGADEZ, NIGER – In Niger's smuggling hub of Agadez, the economy used to be propped up by money made from ferrying people to the Libyan border. Under EU pressure and promises of millions of euros in compensation, the government cracked down on the migration business in 2016. But 18 months on, only a few hundred of the 7,000 people who stopped the illegal activity were receiving support, the local economy was in meltdown, and fears of renewed rebellion and militancy were growing. "All the benefit is for our government, not for the people," Mohamadou, a 37-year-old former middleman in the migration business, said.
AUGUST
Risky rebuilds in Nepal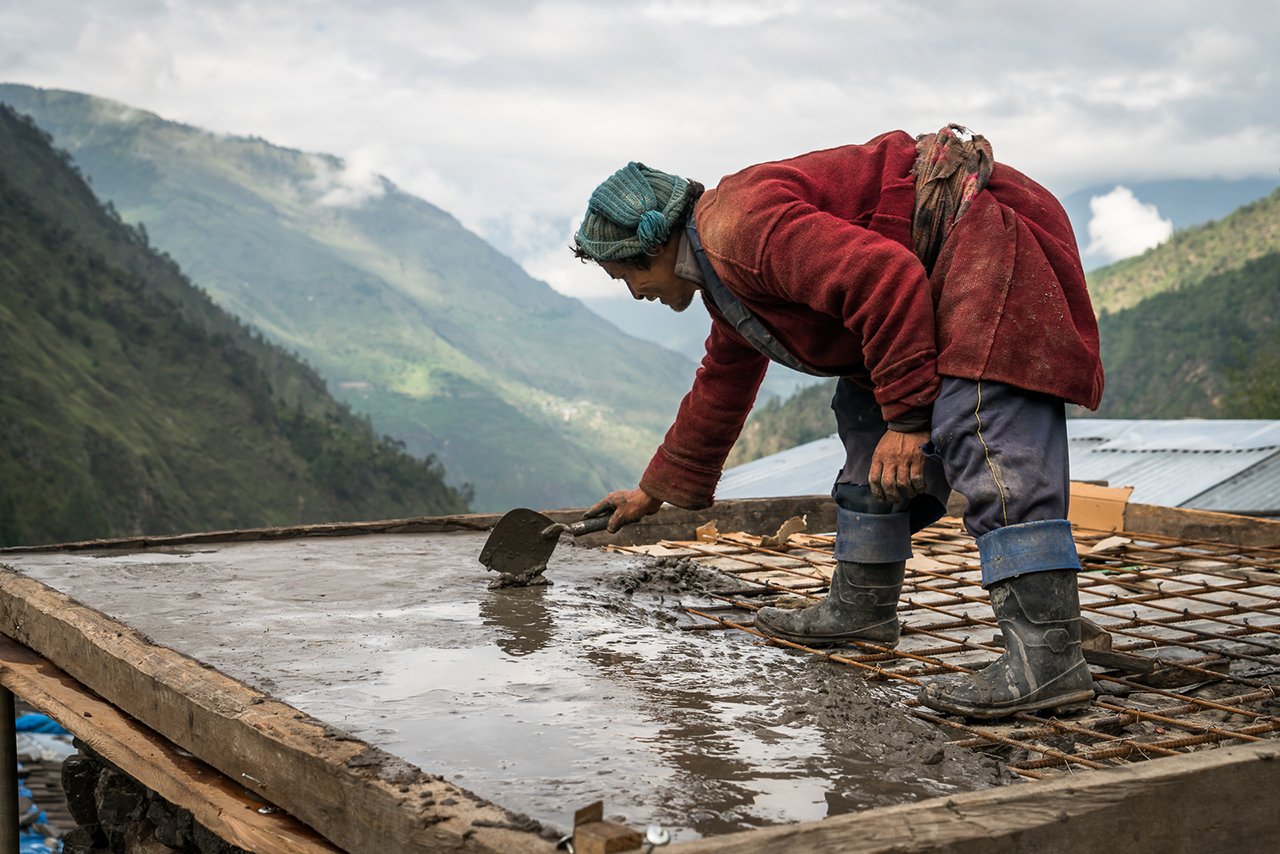 RASUWA DISTRICT, NEPAL – More than three years after the powerful earthquakes that struck Nepal in April and May 2015, government reconstruction subsidies had not covered the cost of rebuilding. A rush to meet government deadlines to access earthquake reconstruction funds pushed people to take on high-interest loans or build tiny, uninhabited homes they couldn't afford to finish. "The money I borrowed to rebuild my home is expensive," Parang, whose home was flattened in 2015, told IRIN. "The interest is 36 percent per year. The bank won't pay me, so people in the village lent me the money."
Surviving Kerala's floods
KOCHI, INDIA – Severe flooding in India's southern Kerala state led to the deaths of more than 500 people, displaced 1.8 million others, and left thousands of workers in the agriculture, industrial, and tourism sectors without jobs. The cost of recovery and reconstruction could reach $4.4 billion, according to government and UN estimates. This man and his family were living at a government camp for displaced people but returned to their home daily to clean it bit by bit.
SEPTEMBER
Back to Lesvos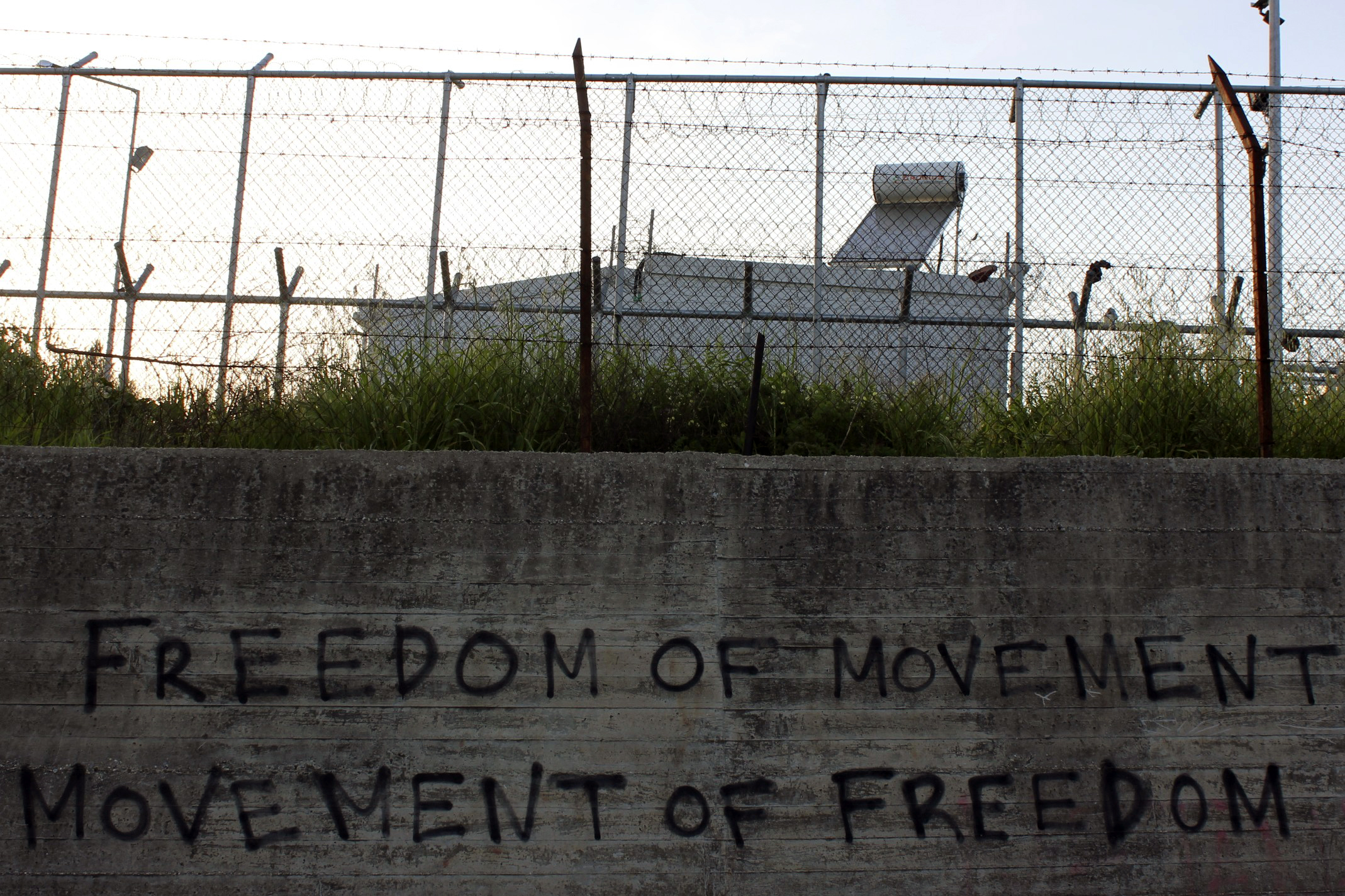 MYTILENE, GREECE – Parts of Lesvos look like an island paradise, reporter Eric Reidy wrote of his first visit to the island since 2016. But Moria refugee camp isn't one of those places. "I recently returned to discover that conditions have only become worse and the people forced to spend time inside its barbed wire fences have only grown more desperate. The regional government is now threatening to close Moria if the national government doesn't clean up the camp."
Navigating the US counter-terror crackdown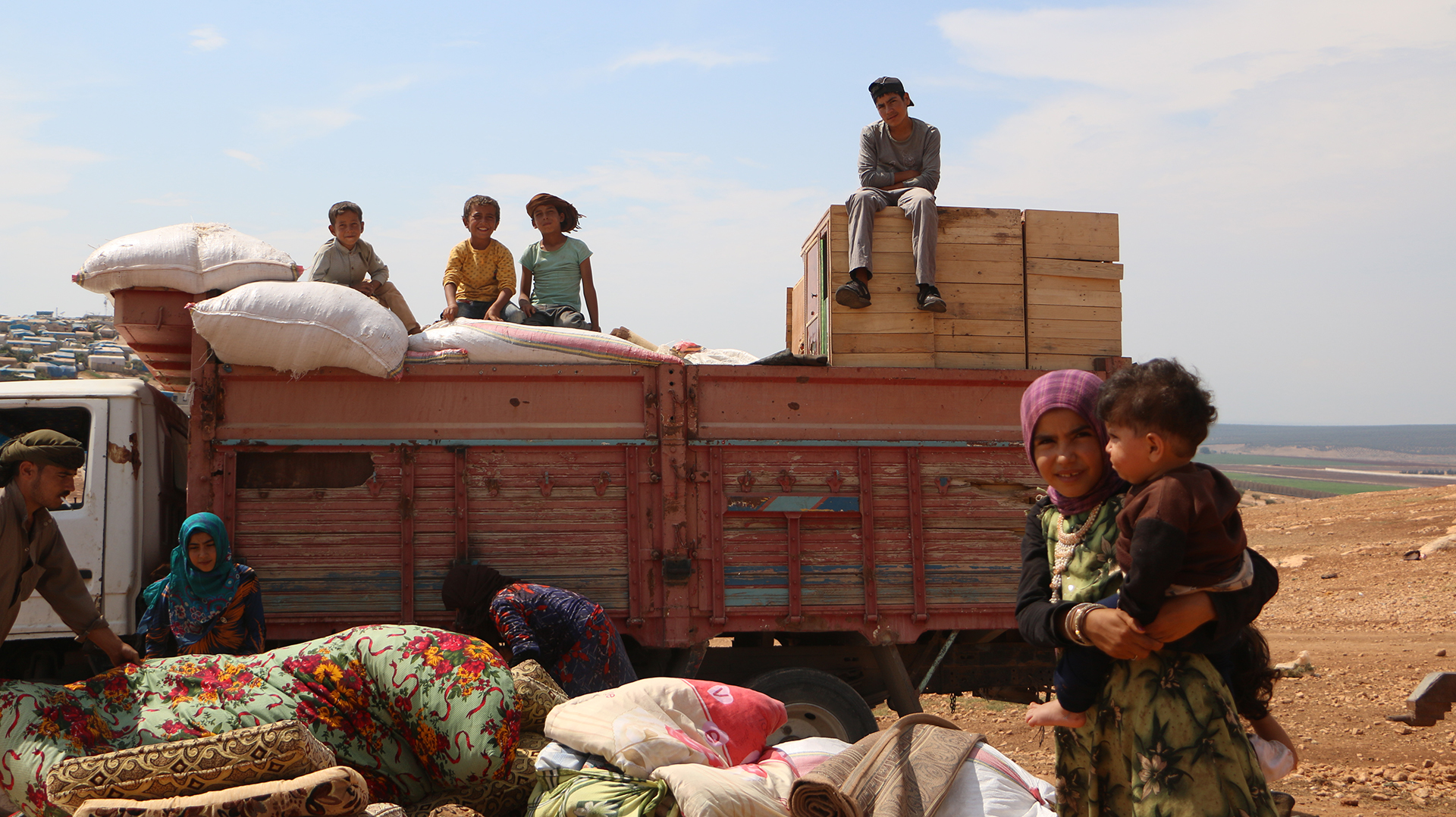 GENEVA – The US government reinforced counter-terrorism controls on aid operations in Syria, requiring US-funded organisations to get special permission to provide relief in areas controlled by extremist groups. The new terms showed that USAID was "coming down hard" on compliance, said a US-based NGO policy specialist, who asked to remain anonymous. The move further complicated aid operations for those trapped in Syria's last rebel stronghold, Idlib, where two thirds of its estimated three million people need assistance. These children were recent arrivals to a UN camp north of Idlib.
OCTOBER
Rethinking aid in Indonesia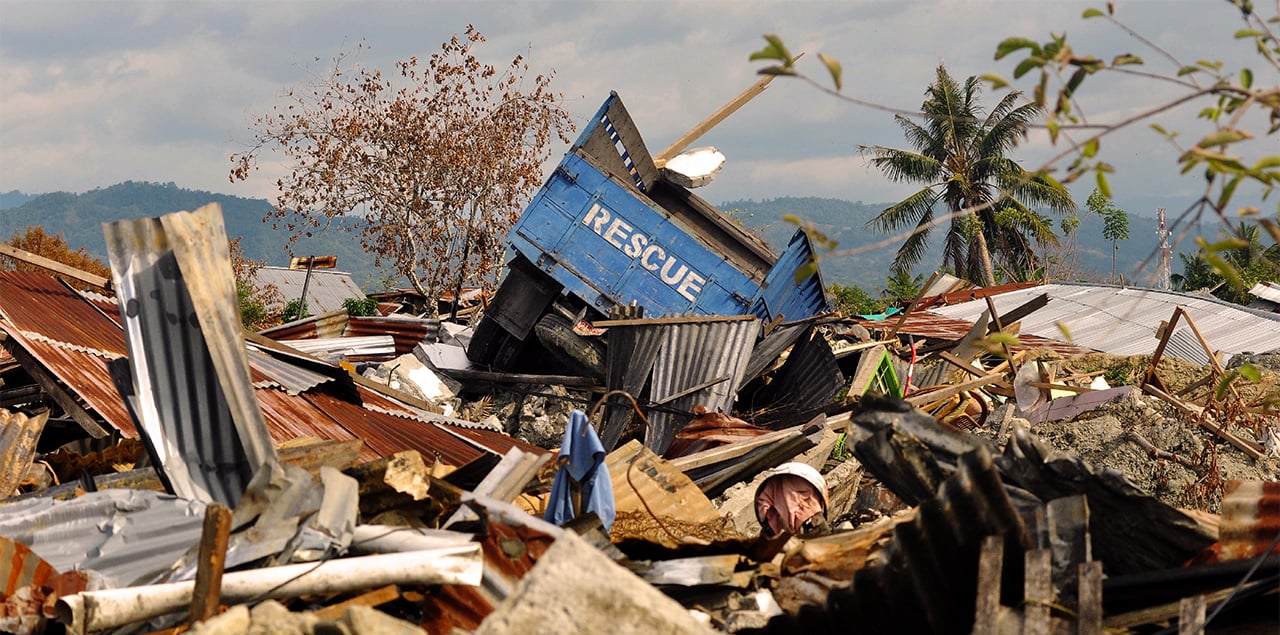 PALU, INDONESIA – Several weeks after September earthquakes and a tsunami washed away homes, destroyed entire neighbourhoods, and uprooted more than 80,000 people in Indonesia's Central Sulawesi Province, some aid groups had to rethink their response plans when the government stated that foreign staff would not be allowed on the ground – spurring a larger debate about how the aid sector prepares for crises around the world. The government said that restrictions were necessary to coordinate the 85 international NGOs that offered help. A spokesman for the foreign affairs ministry said that without the regulations, "the presence of foreign aid workers, who have good intentions, may hamper the rescue and recovery work carried out by the national team".
Solutions to Afghan drought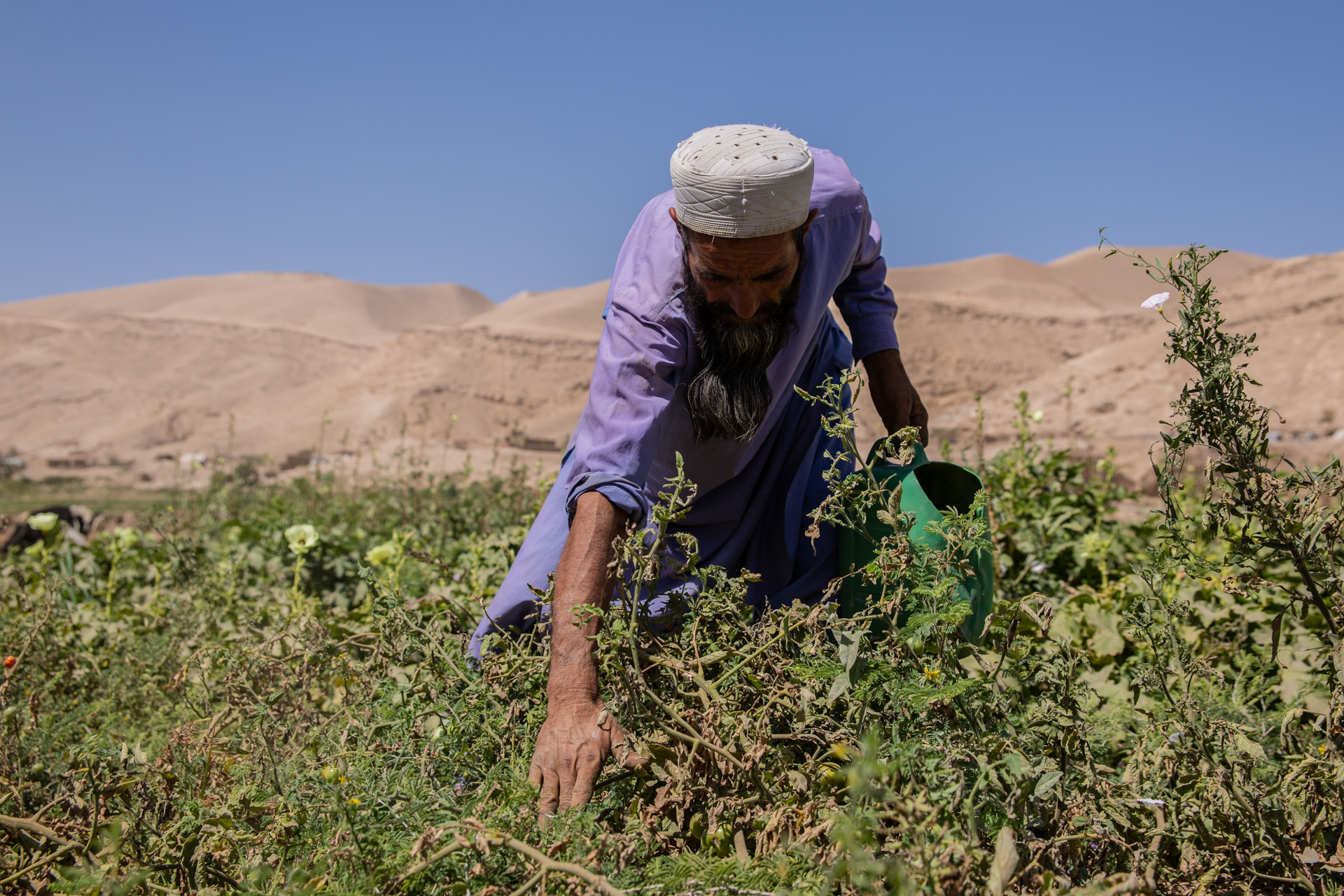 BADGHIS, AFGHANISTAN – In a drought that destroyed harvests, killed livestock, and forced 250,000 people from their homes across the country, a simple solution made a difference: new water systems and rehabilitated pumps that kept hundreds of local families from abandoning their homes in search of help. Haji Bismillah, a 45-year-old farmer, tended tomato plants in his garden – a patch of greenery surrounded by sparse hills. "I've always been a farmer, but all of my rain-fed crops have died," he said. "This plot has changed our lives."
Venezuela in crisis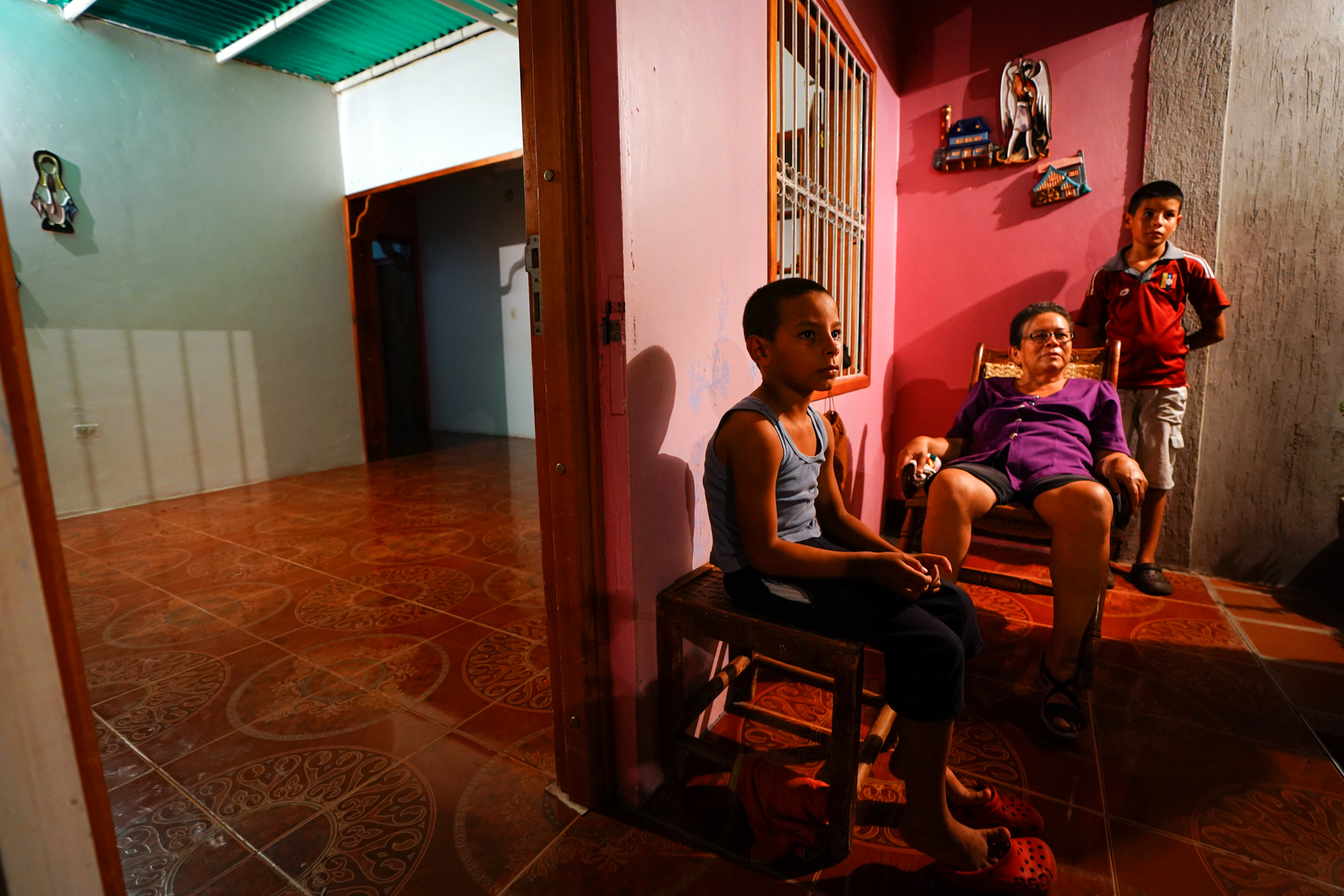 CARACAS, VENEZUELA – Reporter Susan Schulman found stark evidence of the humanitarian crisis swirling within Venezuela's borders by taking a rare inside look at the country's medical system. She found severe shortages of drugs and equipment, hospitals and clinics in disrepair, people dying because they couldn't find or afford medicine. The government maintains that a humanitarian crisis does not exist. Antonia Martinez Lozada, above, said that she "had to sell everything to get medicine" to treat the lung cancer she was diagnosed with. Chuckling, she added, "We even sold the cheese slicer."
NOVEMBER
Volunteering to save lives on the US-Mexico border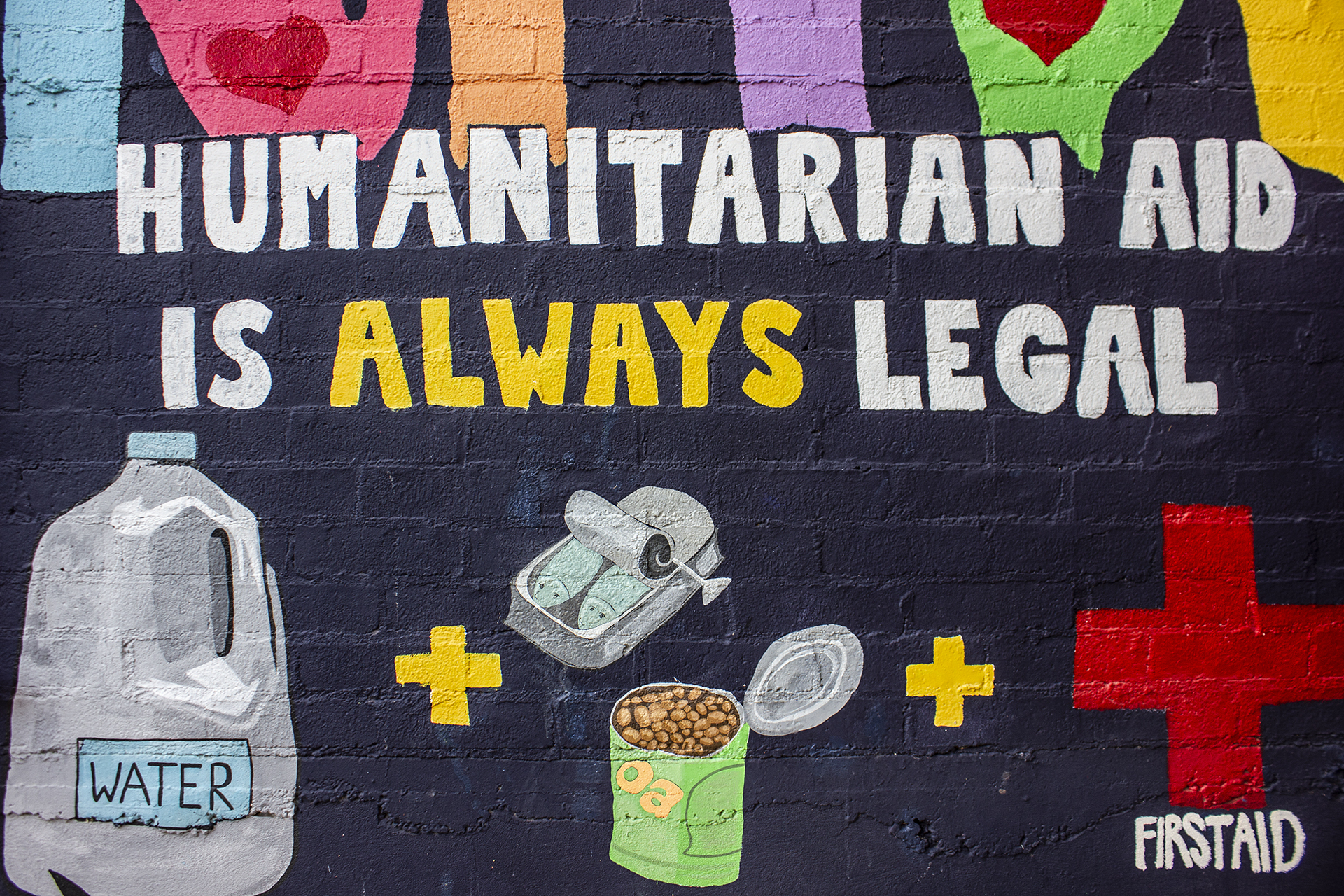 SONORAN DESERT, UNITED STATES – In the lead-up to the US midterm elections, President Donald Trump stoked fears about undocumented immigration and ordered the deployment of more than 5,000 soldiers to the southern US border. On that border, American volunteers risk being arrested and charged with trespassing, littering, or 'harbouring illegal aliens' for trying to stop people from dying in the desert wilderness by leaving water for them. "I found it shocking," Brian Best, a volunteer, said of the situation. "I had no idea how many people had died. I had no idea the extent of the humanitarian crisis."
Warning of famine in Yemen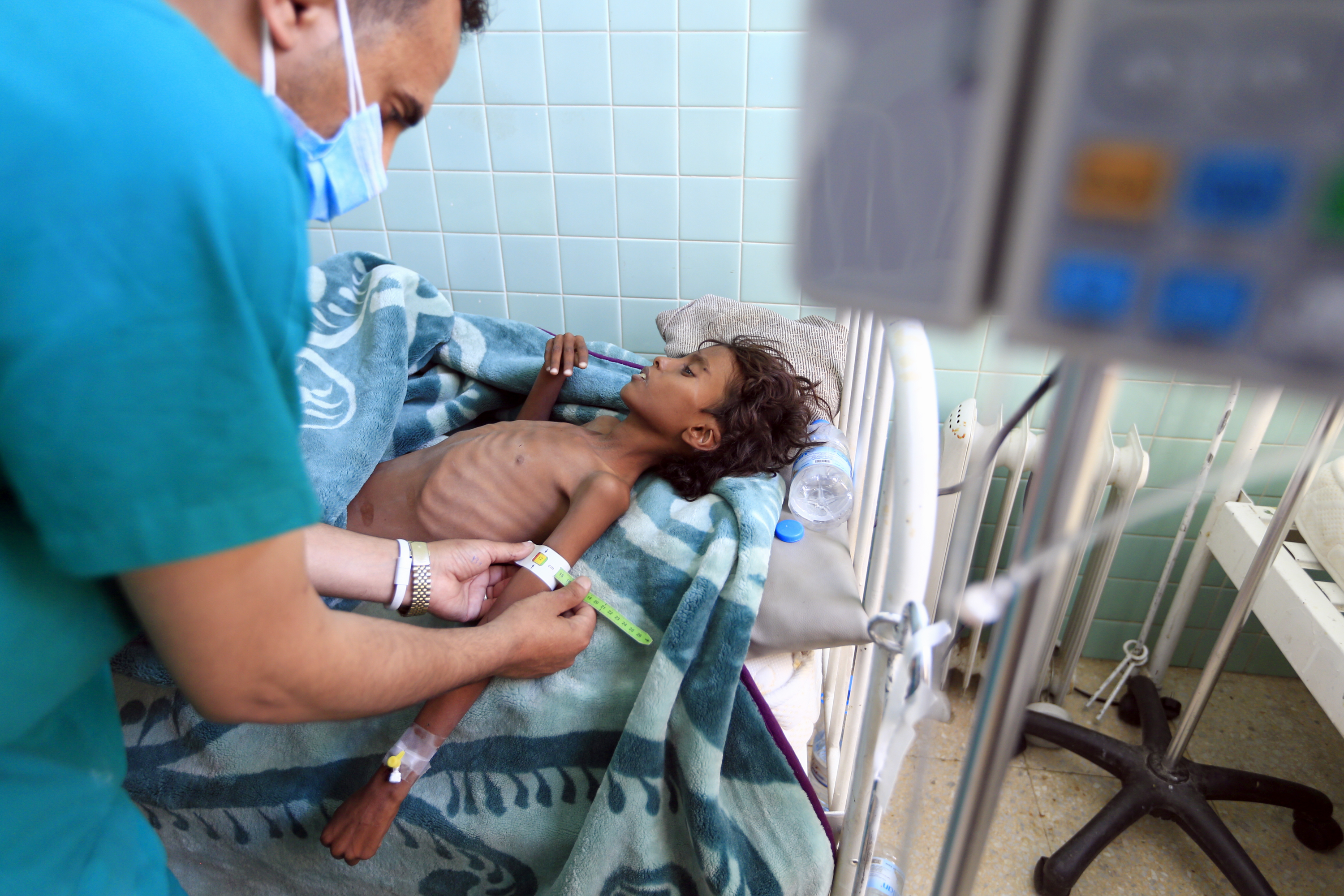 SANA'A, YEMEN – After three and a half a years of war, with Yemen's currency collapsing and food prices shooting up, the UN warned of a "clear and present danger of a great big famine engulfing" Yemen. But declaring a famine is a technically complicated (and often politicised) process, and the call cannot be made simply because large numbers of people are going hungry, or even dying: it must be based on very specific data. The difficulty of collecting data in a country at war left some worrying that the deaths might come before any declaration. As Peter Thomas, an analyst at Famine Early Warning System Network, a US-funded food security monitor, put it: "By the time we get to famine, a response is almost already too late."
DECEMBER
From Cameroon's anglophone conflict, a lost generation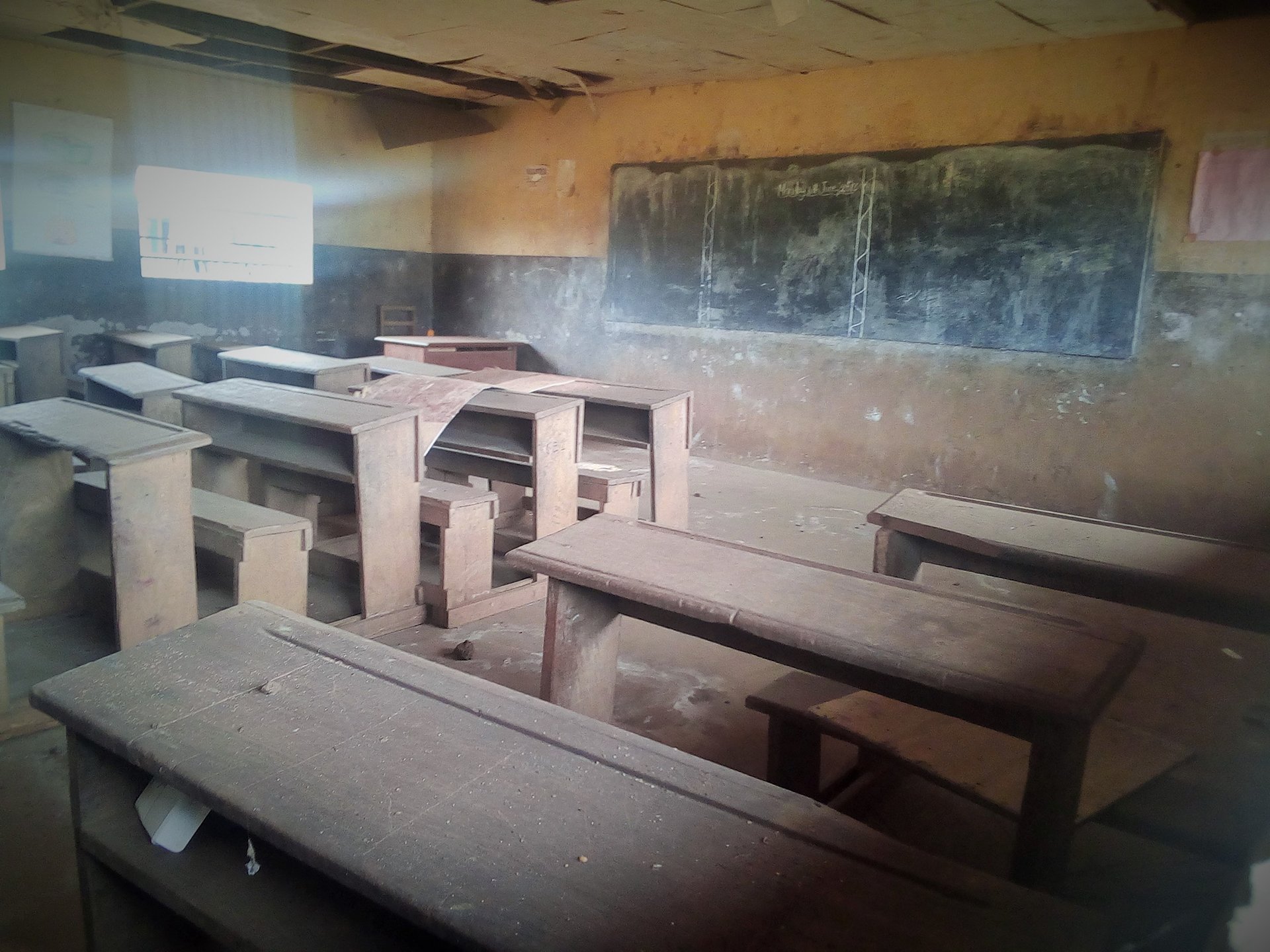 BAMENDA, CAMEROON – In the Northwest and Southwest regions of Cameroon, the conflict between anglophone separatists and francophone armed forces pushed more than 430,000 people to flee their homes. It also left some 20,000 school-age children living in the bush with no access to a formal education. Parents and officials worried that the children could be driven to take up arms, becoming a lost generation that perpetuates the conflict and the humanitarian crisis. "Imagine that these children miss school for five or 10 years because of the fighting, hearing the sound of guns every day, and seeing people being killed; what will become of them?" asked a 45-year-old mother of four.
In South Sudan, peace on paper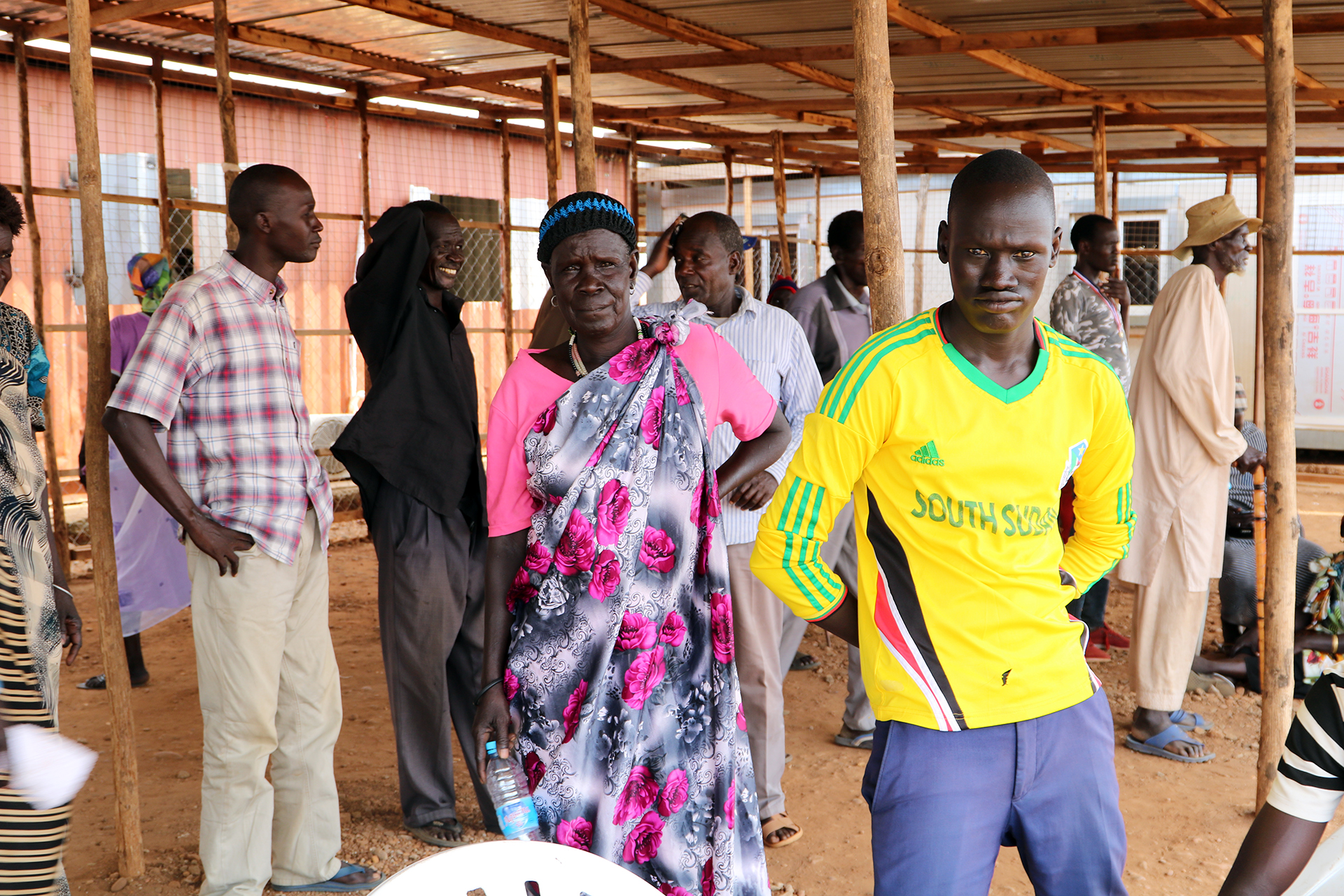 JUBA, SOUTH SUDAN – As South Sudan marked five years of conflict in December, a September peace deal held, shakily. The violence has left 400,000 people dead and 4.5 million displaced, including the people above. Progress toward peace was stifled by continued delays, missed deadlines, and ceasefire violations. By early 2019 almost 50 percent of the country may face severe food insecurity and 36,000 will be on the brink of starvation. "There are tough, tough times ahead," a journalist who has long covered the conflict told IRIN.