Monsoon floods and landslides sweeping through large swathes of South Asia have killed dozens of people and left hundreds of thousands displaced, stranded, or in need of basic aid with more heavy rains expected in the coming days.
Aid organisations are warning of growing humanitarian needs in parts of the region. Tirtha Prasad Saikia, joint director for the North-East Affected Area Development Society, or NEADS, a local NGO in India's northeastern state of Assam, said his organisation's assessment teams are seeing widespread damage to shelters, crops, and livestock, along with an urgent need for basics like food, drinking water, and sanitation.
"People are facing a serious crisis," he told The New Humanitarian. "Government infrastructure like hospitals and schools are under water. It will take many days or many months to get it back to normal."
In Assam the rains caused the Brahmaputra River to burst its banks, flooding more than 3,000 villages as of Sunday. State authorities say the floods have killed at least four people, and affected a total of 2.6 million. Disaster management officials have set up dozens of relief camps and distribution centres.
Floodwaters are also seeping downstream into Bangladesh, which is an enormous delta for the Brahmaputra and Ganges rivers. The Bangladesh Red Crescent Society said there is "massive" flooding in northern and northeastern Bangladesh.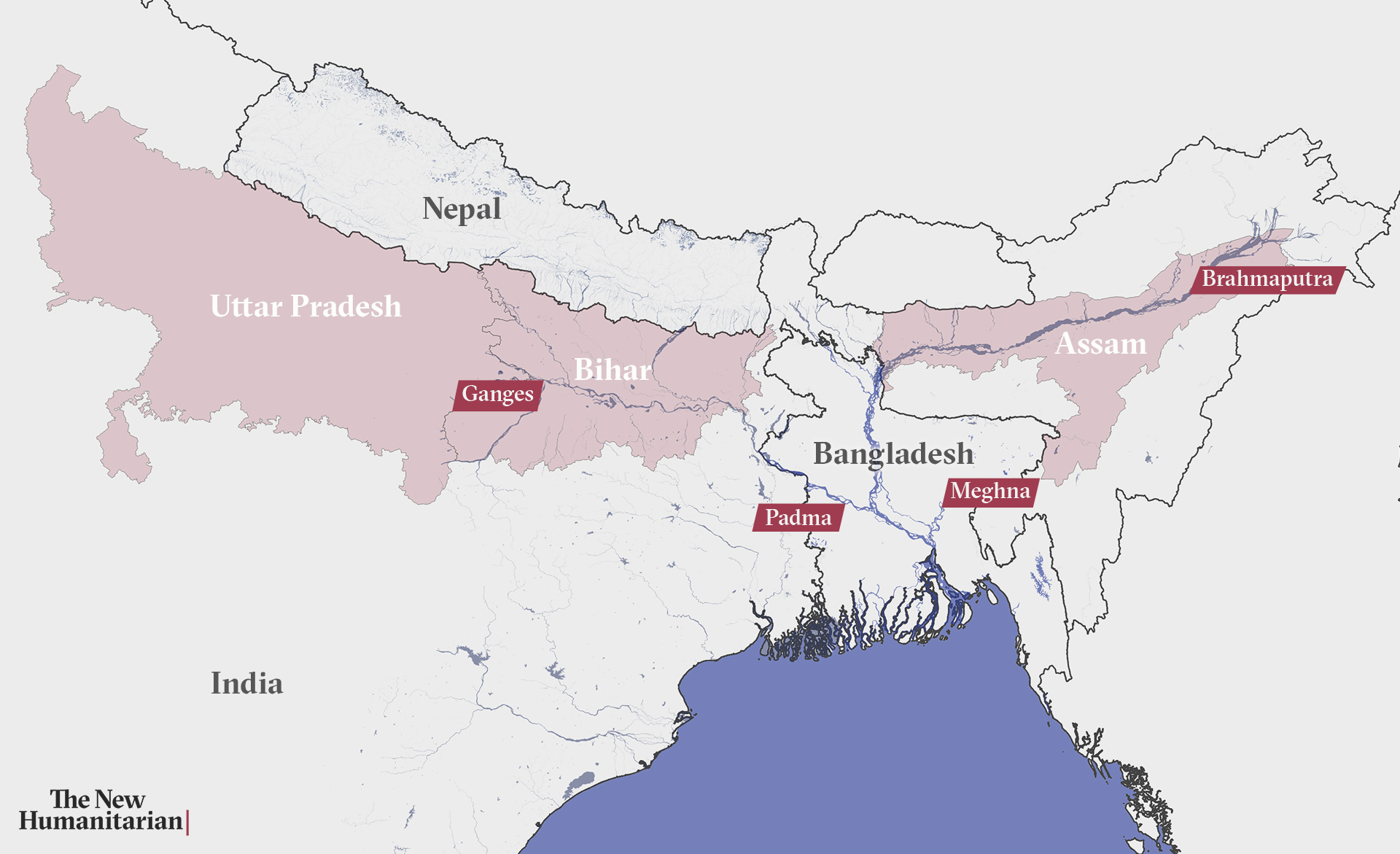 And hilly southern districts like Chattogram and Cox's Bazar – together home to nearly one million Rohingya refugees – are threatened by flash floods and landslides. At least 270,000 people in Bangladesh are already impacted and many communities have been "marooned" by the rising waters, humanitarian groups say.
A Red Crescent report tracking the humanitarian response in Bangladesh stated: "The current flood situation is likely to worsen in the coming days, as all major rivers in the affected districts are flowing above the danger mark with a rising trend."
In Nepal, at least 65 people are dead and dozens more are missing, officials reported. More than 10,000 households have been displaced as heavy rainfall drenched parts of the country beginning Friday.
Elsewhere in India, at least 15 people are dead in Uttar Pradesh and Bihar states, according to the Euopean Union's humanitarian arm, ECHO. Both states straddle Nepal's southern border.
Cross-border impacts
Nepal, Bangladesh, Bhutan, and parts of China and northern India are linked in a massive interconnected river basin, which sees excess water in higher-altitude regions flow downstream through heavily populated low-lying areas.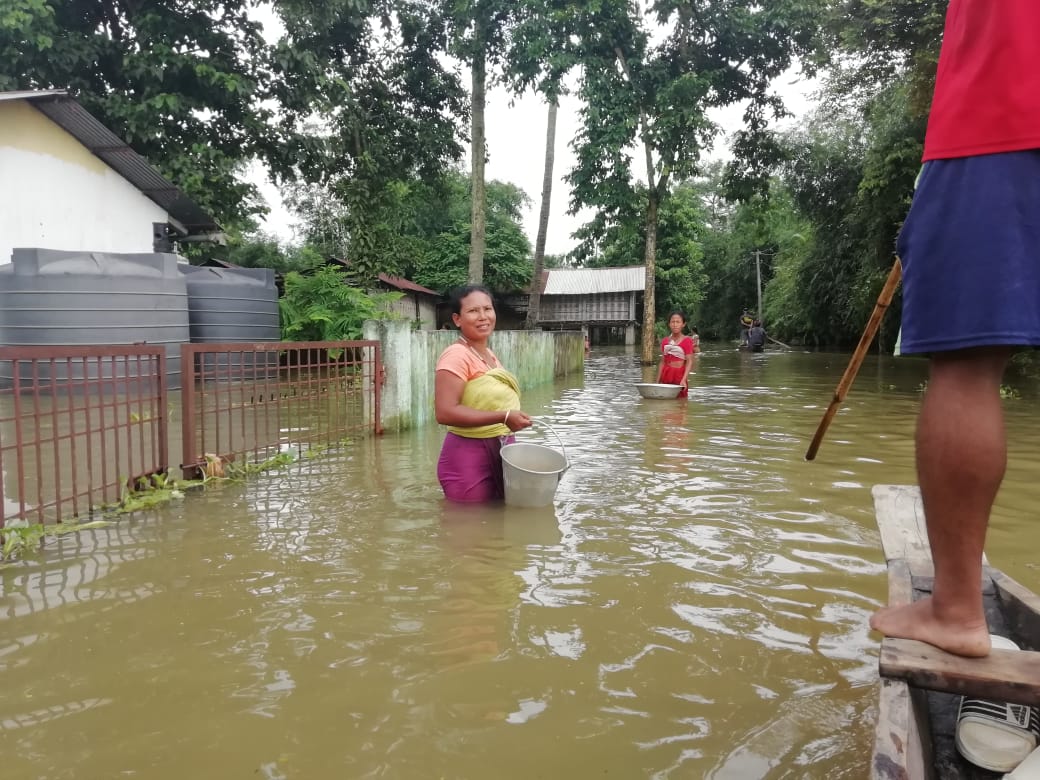 Intense rains are common during this part of South Asia's monsoon season, which typically lasts from June through October. During the 2017 monsoon, weeks of flooding affected 40 million and killed 1,200 people in Nepal, India, and Bangladesh. Researchers say climate change made extreme rains in some parts of the region twice as likely in 2017.
This year's floods haven't reached 2017's emergency levels. But there are pockets of concern in specific areas. In the Rohingya camps of southern Bangladesh, floods and landslides have displaced more than 5,000 people from their tent homes and affected roughly 5 percent of the settlements. UN agencies say it's the most severe weather the camps have seen since more than 700,000 Rohingya were driven out of Myanmar beginning in August 2017.
"Many new villages that had not experienced floods for the last 30 years, they are now experiencing floods."
In Assam, the intensity of this year's floods is the worst in decades, said NEADS' Saikia. Monsoon floods have become noticeably more damaging over the last five to eight years, he said – an outcome he blames on deforestation and mining in uphill areas, a failure to repair eroding riverbanks, and the changing climate.
"The character of floods is changing. The rivers are causing more damage to the people," he said. "Many new villages that had not experienced floods for the last 30 years, they are now experiencing floods."
(TOP PHOTO: An Indian woman searches her belongings near the debris of her house following floodwaters in Kasuarbori village, in India's northeastern state of Assam, on 13 July 2019.)
il/js/as