Sri Lanka's civil war ended nearly a decade ago, but Maithili Thamil Chilwen's barren plot of land still resembles a battlefield.
There is only a mound of dirt where her home once stood in Keppapilavu village in the country's northeast; the rest is just dirt, gravel, and broken shards of doors and windows from her demolished home.
Sri Lanka's military occupied thousands of hectares of land during and after the country's bitter 26-year civil war, which came to a brutal end in 2009 when the military crushed remaining Tamil fighters here in the north. Almost a decade later, rights groups say reconciliation between the country's majority Sinhalese community and its Tamil minority is at a standstill, and occupied land is one glaring example.
Thamil Chilwen, an ethnic Tamil, said the military seized her property at the end of the war. It took almost nine years, until earlier this year, for the military to give it back. But by then, her home and fields were destroyed.
"We were happy when the military told us we could go back to our land. But when I saw the state of the land, I had to cry," she said.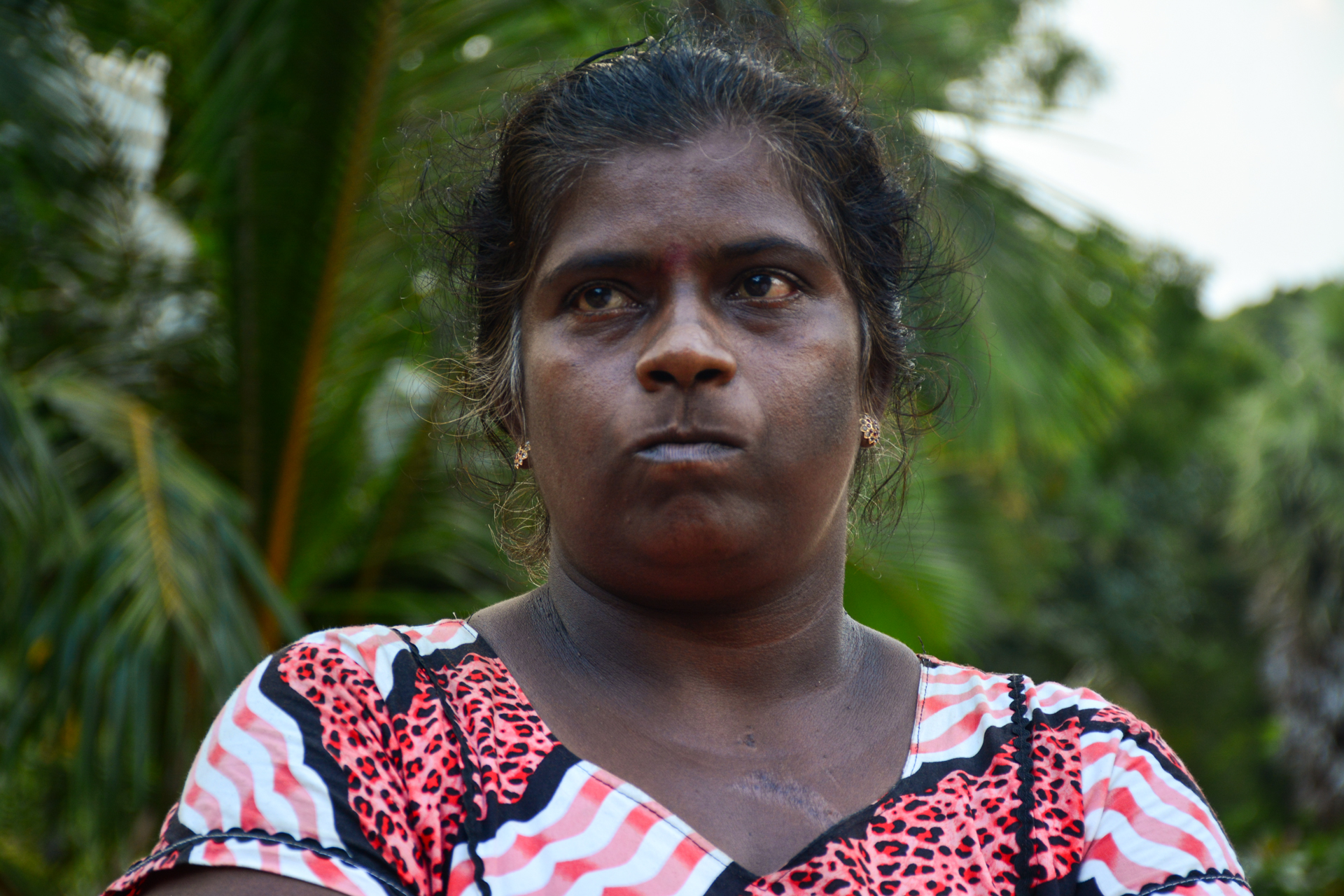 The military has been slow to return land to civilians, or to even acknowledge just how much territory it still occupies. It's symptomatic of wider post-conflict fissures across the country: rights groups say Sri Lanka's government hasn't taken significant steps to address rampant war-era abuses – including enforced disappearances and thousands of civilian deaths in the conflict's final months.
Hopes for national reconciliation took another blow last week when the country's president, Maithripala Sirisena, abruptly appointed the controversial former leader who oversaw the 2009 military offensive, Mahinda Rajapaksa, as prime minister. The surprise move has locked Sri Lanka in a political crisis: the ousted prime minister, Ranil Wickremesinghe, has vowed to stay in office; government ministers who support him have denounced his dismissal as "an anti-democratic coup".
Human Rights Watch said any return to office for Rajapaksa raises "chilling concerns" for rights in the country. Rajapaksa is accused of widespread rights abuses, particularly in his role overseeing the military offensive that crushed the Tamil insurgency.
"The current government's failure to bring justice to victims of war crimes under the Rajapaksa government reopens the door for past abusers to return to their terrible practices," said the group's Asia director, Brad Adams.
For most Tamils, a return to their ancestral land is one key part of finding justice, says Ruki Fernando, a Colombo-based rights activist who has documented war-time disappearances.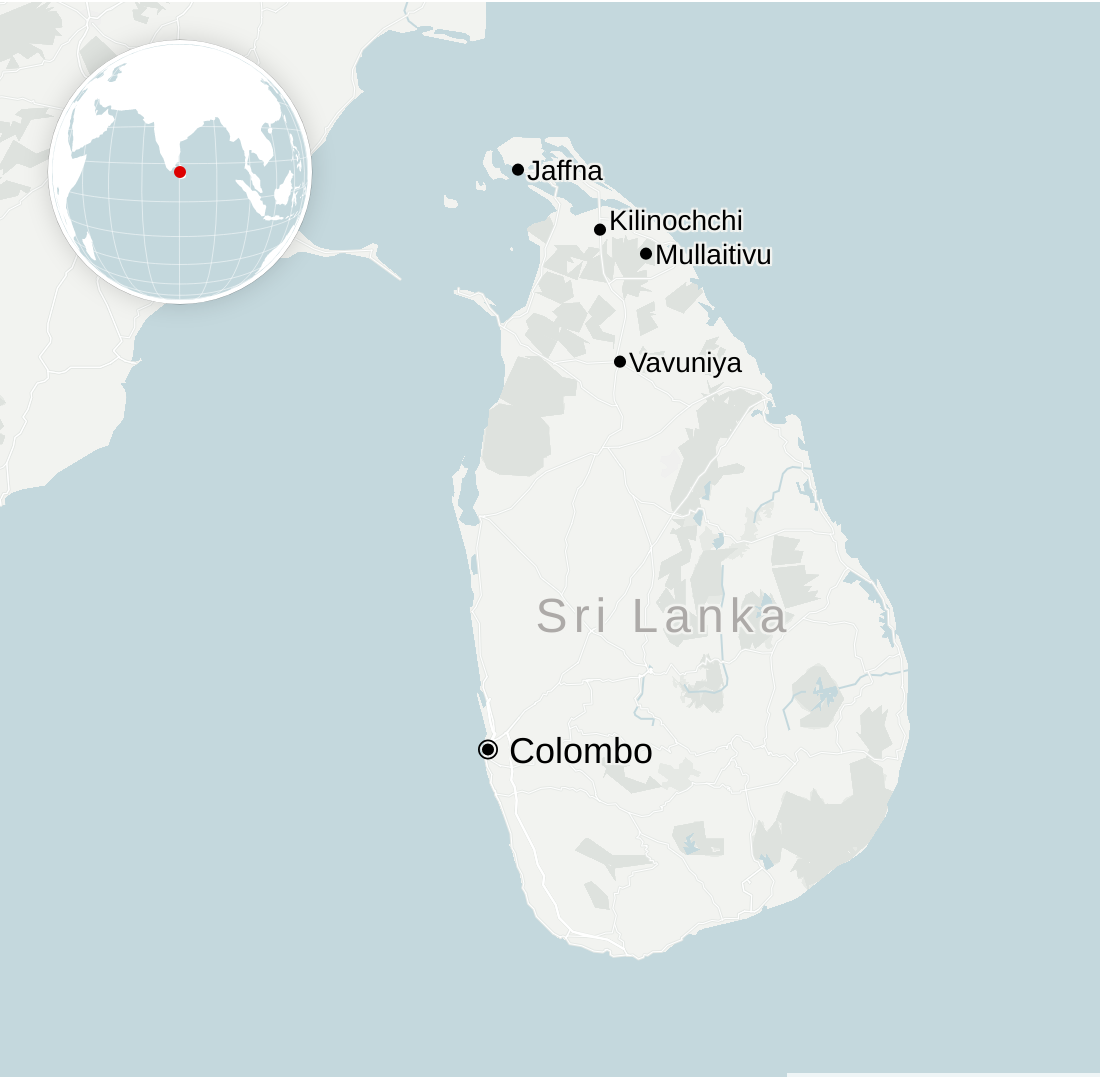 More than 40,000 people remain displaced since the end of the war, mostly concentrated in the Tamil heartlands of northern and northeastern Sri Lanka.
"It's about culture and religious life. It's where they buried their ancestors," Fernando said. "It's their identity."
Alan Keenan, a Sri Lanka analyst with the International Crisis Group, says land is among a range of issues that have largely gone unresolved over the last decade.
"Most Tamils don't feel that they have gotten as much they were promised in terms of dealing with the legacy of war, having their land returned, discovering the fate of their tens of thousands of missing relatives, having crimes committed by the military addressed judicially," Keenan said. "For a whole range of things, they think they didn't get what they were promised."
Reparations
Estimates for the amount of land occupied by the military vary wildly. The military last year said it had returned roughly 20,000 hectares of private and state land in the north. In a report released this month, Human Rights Watch said the government claimed the military was occupying about 48,000 hectares of private and state land in the north and east.
Rights groups say the military has converted some of the occupied land into for-profit businesses. They have set up plantation farms, restaurants, and even resorts catering to tourists, in addition to large military bases.
An army spokesman did not respond to IRIN's requests for comment. But in an interview with the Indian newspaper The Hindu this year, Mahesh Senanayake, the Sri Lankan army chief, said 80 percent of occupied land has been returned. He claimed the military had been the only organisation capable of running key services in the north after decades of war.
"The government machinery was not functioning for decades," he said. "There was a big gap and our services are needed to address it."
Early this month, President Sirisena ordered the release of all civilian land by the end of the year. However, rights groups say such promises have gone unfulfilled for years.
Sirisena was elected in 2015 on the back of a reformist agenda to boost reconciliation between the divided Sinhalese and Tamil communities. When he came to office, Sirisena broke from his predecessor and promised to set up a national truth commission, an office to investigate missing persons, and provide reparations for war-era abuses.
The government has held public consultations to solicit feedback on reconciliation, and legislated the creation of an office for reparations. But rights groups say progress has been achingly slow, even before last week's political crisis. The UN's special rapporteur on human rights and counter-terrorism last year said government actions on transitional justice have "ground to a virtual halt".
Analysts say Sirisena has been reluctant to push a reform agenda too forcefully in the face of resurgent Sinhalese nationalism. Rajapaksa, the former president, is popular among Sinhalese nationalists; the political party he leads nearly swept local elections held in February, seen as a bellwether for the current political mood in the country.
"The government is afraid the Sinhala constituency will be unhappy that they are giving back the land, that they are shrinking the footprint of the military," Keenan said.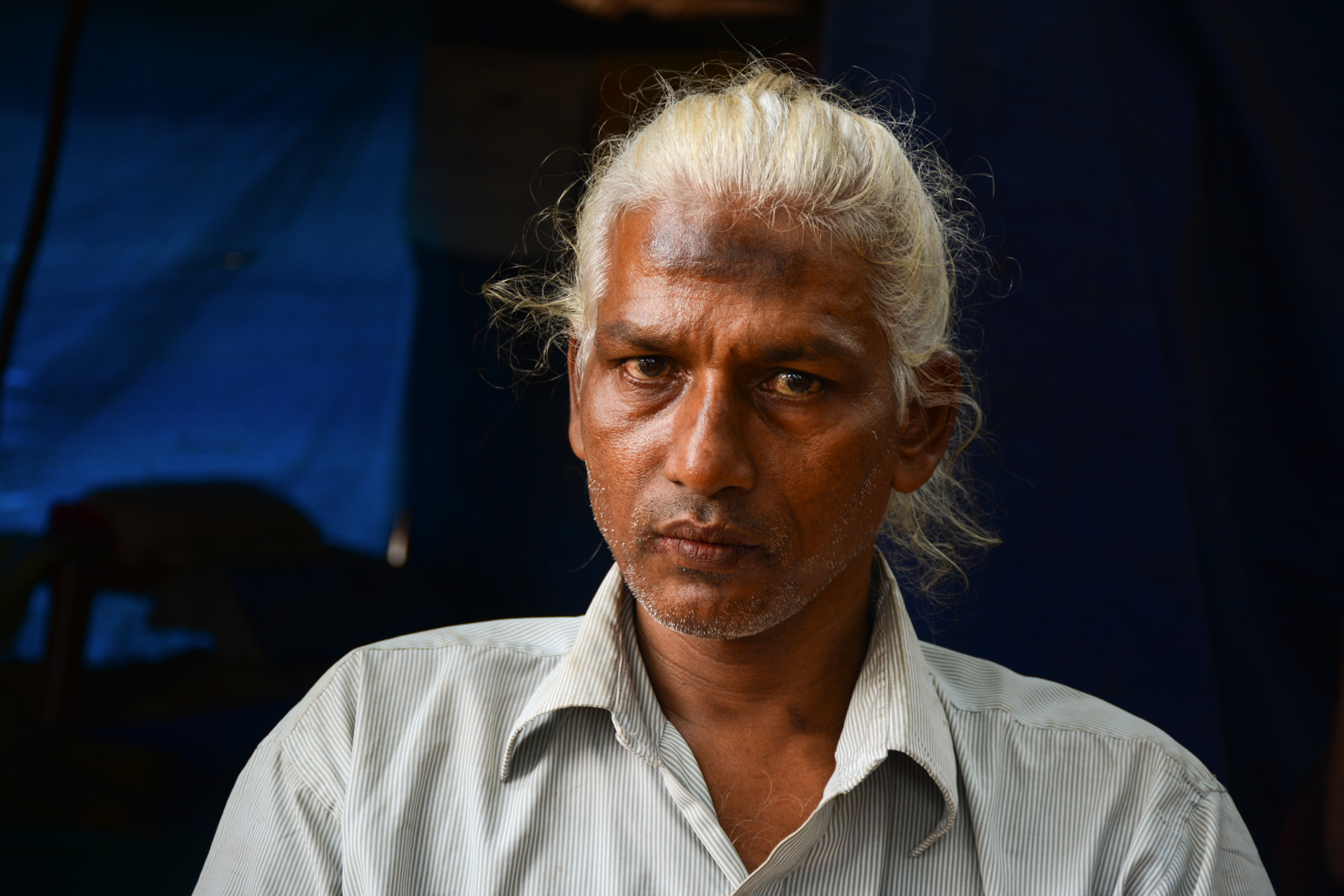 In a country that has held an uneasy peace since the civil war's remarkably violent end in 2009, there are signs of discontent. A Tamil nationalist party, the Tamil National People's Front, also made significant gains during the February elections here in Sri Lanka's north, where it took control of the two largest councils in populous Jaffna district.
In Keppapilavu village, an army tank sits outside an imposing military base surrounded by tall cement walls. A few metres away, a group of men and women have held a protest for the last year, under tents made of tin and tarpaulin.
Arumuham Weluthapillayi, a Hindu priest, started the protest last year with other displaced families. He says half of his land is still occupied by the army – in addition to homes, places of worship, schools, a cemetery, and numerous shops around the village.
This area was once a stronghold of the rebel Liberation Tigers of Tamil Eelam, commonly known as the Tamil Tigers. But nine years after the insurgency was routed, Weluthapillayi says he can't understand why the army hasn't left.
"The war is over," he said. "There are no security issues. Why are they still here?"
(TOP PHOTO: Sri Lankan newspapers in Colombo on 27 October 2018, showing front page headlines of Sri Lanka's former president Mahinda Rajapaksa being sworn in as the new prime minister. CREDIT: Lakruwan Wanniarachchi/AFP)
ak/il/ag