"I will never forget the trauma I experienced when I crossed the border and then what happened in the detention centre. When we arrived, we thought the government would be able to help refugees who are seeking a safe place. Instead, we suffered."
Speaking softly but confidently into the microphone to a rapt audience on Tuesday, Sunya Rodriguez Alvarado gave a detailed account of her consecutive ordeals – first, fleeing crime-plagued Honduras, then being detained in the United States, where she had hoped to find sanctuary.
Rodriguez made her remarks not under the global spotlight of US President Barack Obama's Leaders' Summit on Refugees but a mile uptown in the cramped confines of the Center for Migration Studies of New York. The think tank convened a 'shadow summit' to highlight what it saw as the elephant in the room down the road at the United Nations – the Central American refugee crisis.
"The immigration officials told me I would be deported and separated from my son," Rodriguez continued. "They told me over and over to sign my deportation order. They said, in the US it's just as dangerous as my country anyway."
Rodriguez fled Honduras with her husband and son after receiving physical abuse and threats from police when she questioned the deaths of family members who were critics of the authorities. Once apprehended by US border officials, Rodriguez and her son were incarcerated in a detention centre and forced to sleep on the floor, deprived of sleep, and harassed by prison staff, according to a lawsuit filed in August. Lawyers say it's the first time refugees have claimed damages from US immigration authorities.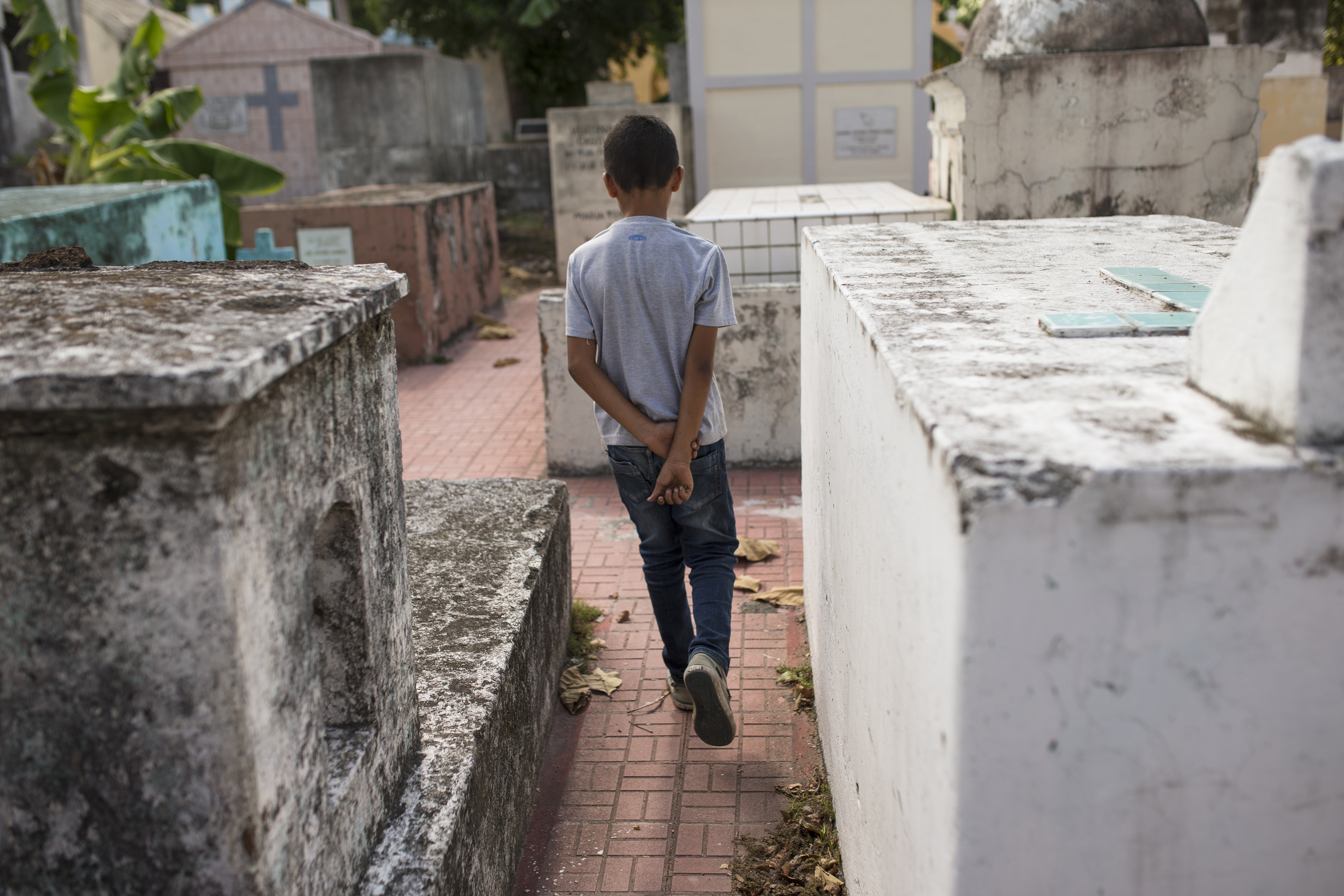 The crisis on America's doorstep
Alan Keller, director of the Bellevue/New York University Programme for Survivors of Torture, has documented refugees' experiences of torture and war crimes from Cambodia to Bosnia but has been consistently shocked by endless tales of maltreatment alleged by Central American families in US detention centres.
"Our government is walking a very fine line towards what is arguably tantamount to torture. This is a refugee crisis. They are fleeing violence and persecution – perhaps not in the classic way we view it as being directed from the government – but they are fleeing organised crime groups which their governments cannot control."
In 2015, 17,500 violent deaths were recorded in the countries that make up the 'Northern Triangle' region – Guatemala, El Salvador and Honduras – more than the number of civilians killed in Afghanistan in the same year. Over decades, Central American families have found themselves at the mercy of a vortex of rampant criminal syndicates who use kidnapping and extortion to fund their activities and recruit children into the trafficking of narcotics bound for the US market.
As Tuesday's leaders' summit drew to a close, the White House announced that more than 30 countries had agreed to double refugee resettlement, mobilise more than $4.5 billion and improve access to education and employment for displaced people. But for families fleeing the Northern Triangle, most of whom face deportation if detected in the United States, the outcomes would seem to be of little relevance.
Minimal resettlement
In July, the White House announced it would expand an existing programme to admit Central American refugees to the US. The current two-year-old system gave sanctuary for children under 21 with at least one parent legally living in the US. The new terms extend eligibility to a sibling, guardian, or another parent of a qualifying child. But the numbers so far are minimal – only 267 children have been admitted to the US since December 2014 under the Central American Minor programme (CAM) and a further 2,880 are due for resettlement.
Unusually, the programme would see refugee families processed in their own country – Honduras, Guatemala and El Salvador – rather than the US. Costa Rica has also been engaged to host around 200 in a holding pattern arrangement as their refugee status is decided upon before being resettled to the States or another country. In an attempt to deter unorderly migration, those that travel to Costa Rica independently will not qualify. US officials have also agreed to increase the capacity of Mexico to process asylum claims. 
Related stories:

Plenty of hype, no new ideas at UN migration summit
Noah Bullock, executive director of the Cristosal Foundation, an El Salvador-based human rights organisation and shelter for families fleeing violence, finds the measure problematic.
"It's an important mechanism for protection, but it can be also seen as a substitute for the traditional mechanism of requesting asylum at the border. Also, how do you deal with the contradiction that says we are supposed to identify cases that demonstrate imminent risk yet they have to stay in the country for months at a time while they are being processed? We end up having to protect them."
Getting worse, fast
The numbers of people fleeing are rising and the journeys becoming ever more treacherous. According to the US Border Patrol, more than 68,000 families – at least one child with at least one parent – have been apprehended on the Mexican border in the last year. More than 54,000 unaccompanied children were also caught crossing – a 52 percent increase on the previous year. Central Americans setting off for the US have increasingly thrown themselves into seaborne smuggling networks along the Pacific Ocean in the effort to avoid kidnap, rape, and extortion by bandits on the land route.
"The deterrence strategy that our government has been pursuing is akin to firemen showing up at a burning house and locking the doors."
Bullock thinks that progress on support for Central Americans is hindered by the crisis's lack of visibility.
"One of the challenges in trying to build a regional response to our migrant and refugee problem here in America is that we don't have the same optics that made the compelling case in the Syrian/Mediterranean situation. In July, three Salvadoran children washed up on the beaches of Chiapas, Mexico. So the same drama is being lived in our hemisphere but we don't see it."
Donald Kerwin, executive director for the Center for Migration Studies, commended Obama on convening Tuesday's summit but warned that urgent action is needed on America's front line:
"The deterrence strategy that our government has been pursuing is akin to firemen showing up at a burning house and locking the doors. Now we have some of the elements in place where the firemen can start rescuing people, and we need to do it before the house burns down."

(TOP PHOTO: A schoolboy looks through a window in a classroom in San Pedro Sula, Honduras, where 10 children leave every year because of gang-related violence or intimidation. Tito Herrera/UNHCR)