Russia's invasion of Ukraine on 24 February last year precipitated one of the largest refugee crises in recent history. One year on, over one million people who escaped the war have since returned to Ukraine, despite ongoing fighting, continued uncertainty about the future, and widespread damage to infrastructure and essential services. 
Pushed and pulled by various factors – from wanting to reunite with loved ones to failing to find adequate support – some have gone back to their families, jobs, and homes, while others have joined the ranks of the most vulnerable in a country where aid agencies are struggling to keep pace with massive humanitarian needs. 
Read more: One year on, Ukraine exposes the limits of well-funded international aid
"Many Ukrainians left the country after the invasion and returned later on," Frances Oppermann, deputy country director for programmes at the NGO ACTED Ukraine, told The New Humanitarian. "Some are able to return to their homes in stable or retaken areas, [but for others] this is not possible because their home is still under occupation or has been completely destroyed." 
The UN's refugee agency, UNHCR, has recorded just over eight million refugees from Ukraine across Europe – including around 4.8 million Ukrainians who have registered for protection in the EU and other western European countries.
The exact number of refugees who have returned to Ukraine is hard to pin down.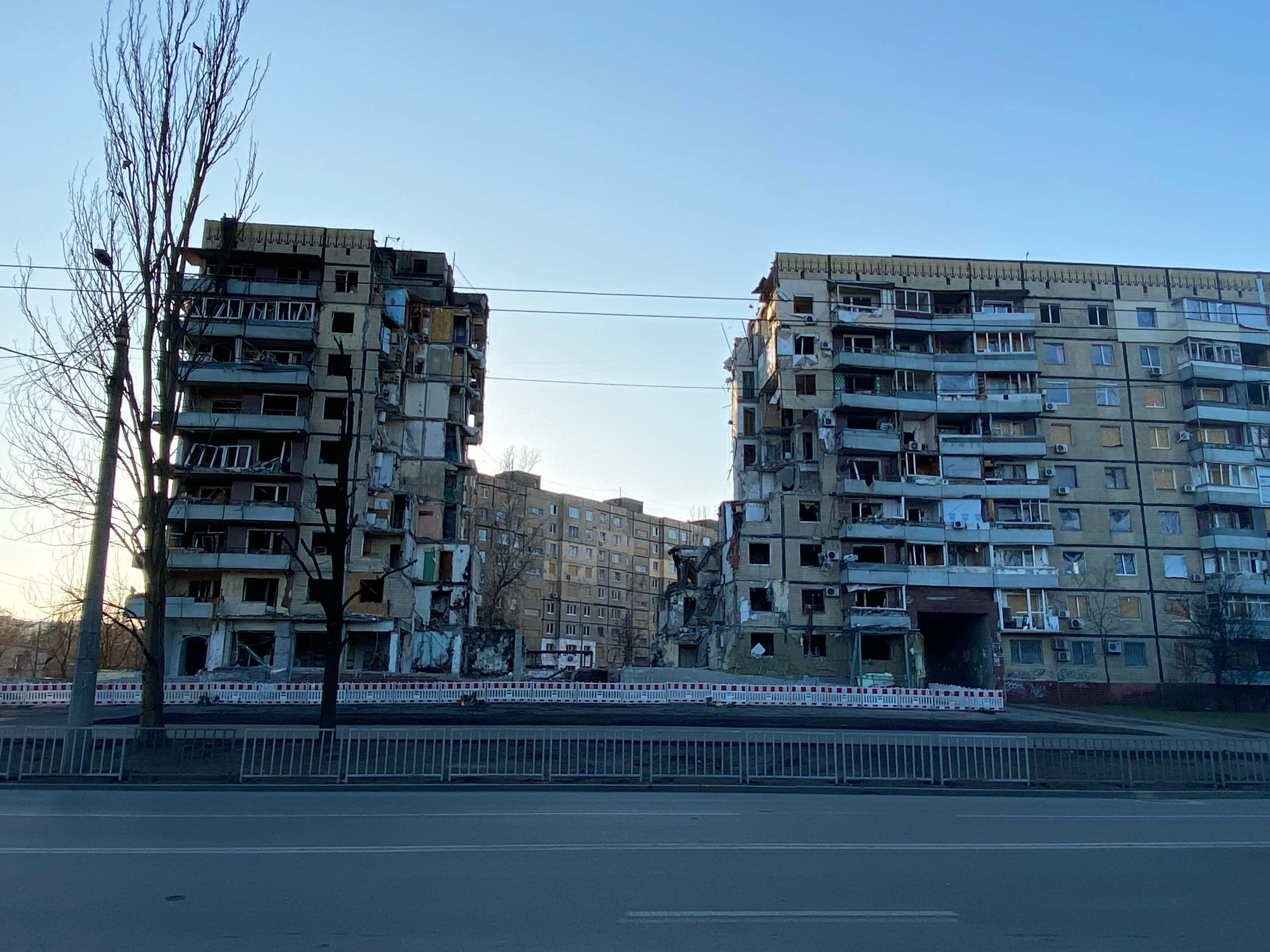 UNHCR tracks cross-border movements, but it's difficult to tell if people entering are refugees and whether they're returning temporarily or for good. Similarly, the UN's migration agency, IOM, has a running tally of people who have returned to their homes after being forcibly displaced. This includes both internally displaced people (IDPs) and those returning from abroad, but refugees who return to Ukraine and do not go back to their previous place of residence are not counted. 
As for why some refugees are returning, Oksana Gedz, an advocacy coordinator for the NGO Right to Protection (R2P), said sentimental reasons – such as reuniting with family and friends or simply wanting to return home – are major pull factors, along with coming back for work or to continue running businesses.
Not being able to earn money in the country where they had sought refuge was, Gedz added, a major push factor. Nearly 70% of Ukrainian refugees in Poland, Romania, and Moldova are struggling to afford basic necessities such as food, water, accommodation, and clothing, according to a new report from the Norwegian Refugee Council (NRC). 
The Temporary Protection Directive activated by the EU in March last year provides Ukrainian refugees the right to live, work, study, and access essential services in EU countries, and is widely viewed as having helped to successfully manage the arrival of millions of people displaced by Russia's invasion.
But even under the best of circumstances, integrating into a new society after having been forcibly displaced is laden with challenges: Many people have still fallen through the cracks, returned refugees and aid workers told The New Humanitarian. 
"Sadly, high school students, groups of siblings, grandparents with children, people with healthcare issues – including victims of war crimes – may have been unable to find integration options in host countries that would satisfy their basic needs, and they preferred returning to [Ukraine]," said Alexandra Malangone, a lawyer and board member of Human Rights League, a Slovak NGO. 
'Staying close to him means everything'
Liudmyla Bezdetna-Iakovleva, 48, is one of the Ukrainians who have returned home. 
When the Russian invasion began last year, she packed her 17-year-old son, Ruslan, into a car in Kyiv and immediately headed to neighbouring Moldova. Her plan was to go to Slovakia, where her daughter was already attending university, and enrol her son to study there as well. 
Bezdetna-Iakovleva's husband had to stay behind because men between 18 and 60 were barred from leaving the country under martial law. After getting her son set up in Slovakia and finding a place for him to stay, she intended to return to Kyiv. 
She and Ruslan stayed in Moldova until August, and then headed to Slovakia to enrol Ruslan in university. But the process proved more complicated, expensive, and time-consuming than Bezdetna-Iakovleva had expected, and affordable, decent quality accommodation was hard to come by. Desperate, she turned to social media and messenger apps. A man offering to rent her a room in a shared flat began harassing her, telling her she was beautiful and that she should come stay with him and find her son another place to live.
"He kept on telling me I should leave my husband and stay in Slovakia. I was very disgusted by this experience," Bezdetna-Iakovleva said. 
"Like many other men, he wanted to exploit Ukrainian women."
By the time Ruslan was able to register for university, classes had already started and he was told he wouldn't be able to start studying until the next school year. "We were frustrated, but didn't have any other option: We both had to return to Kyiv," Bezdetna-Iakovleva explained. 
When The New Humanitarian interviewed Bezdetna-Iakovleva in Kyiv last month, she said she was "incredibly afraid" of the frequent air raids at night and the threat of a new Russian offensive. "I am even more afraid now than I was at the beginning of the war. But at least I am with my husband and my son," she added, saying the family isn't planning to leave again.
Iuliia, a 42-year-old child psychologist from the eastern city of Kharkiv, also made the decision to return to Ukraine after leaving in early March and spending around six months in Germany, Poland, and Slovakia.
A host who volunteered to house her and her six-year-old daughter in Dusseldorf, Germany stole her bank details and the social security number she needed to receive benefits. "[He] wanted to exploit me and other refugees who were staying with him by stealing our welfare money," said Iuliia, who asked to only use her first name. 
After that experience, Iuliia left Germany in late March for Poland but couldn't find a place to live due to the shortage of housing for the large number of Ukrainian refugees in the country. A job offer to work as a psychologist at a refugee reception centre in Bratislava brought her to Slovakia. But after five months she decided to return to Kharkiv. 
"I got a job offer as a child psychologist in Ukraine, and I felt the need to help children who stayed in the warzone," she told The New Humanitarian. "They need a psychologist more than Ukrainians displaced abroad."
There was another reason she wanted to return as well. "My 18-year-old son also remained in Kharkiv because he couldn't leave the country," Iuliia explained. "Staying close to him means everything to me."
Needs of returnees
The conditions refugees face when they return to Ukraine differ greatly depending on what part of the country they are going back to, and on how their lives and livelihoods have been affected by the war. 
Refugees returning to western Ukraine, which has not seen on-the-ground combat, may be able to go back to their homes and work. But others from areas around Kyiv that were occupied by Russian troops early in the war, or in the east of the country close to the current front lines, face a very different situation.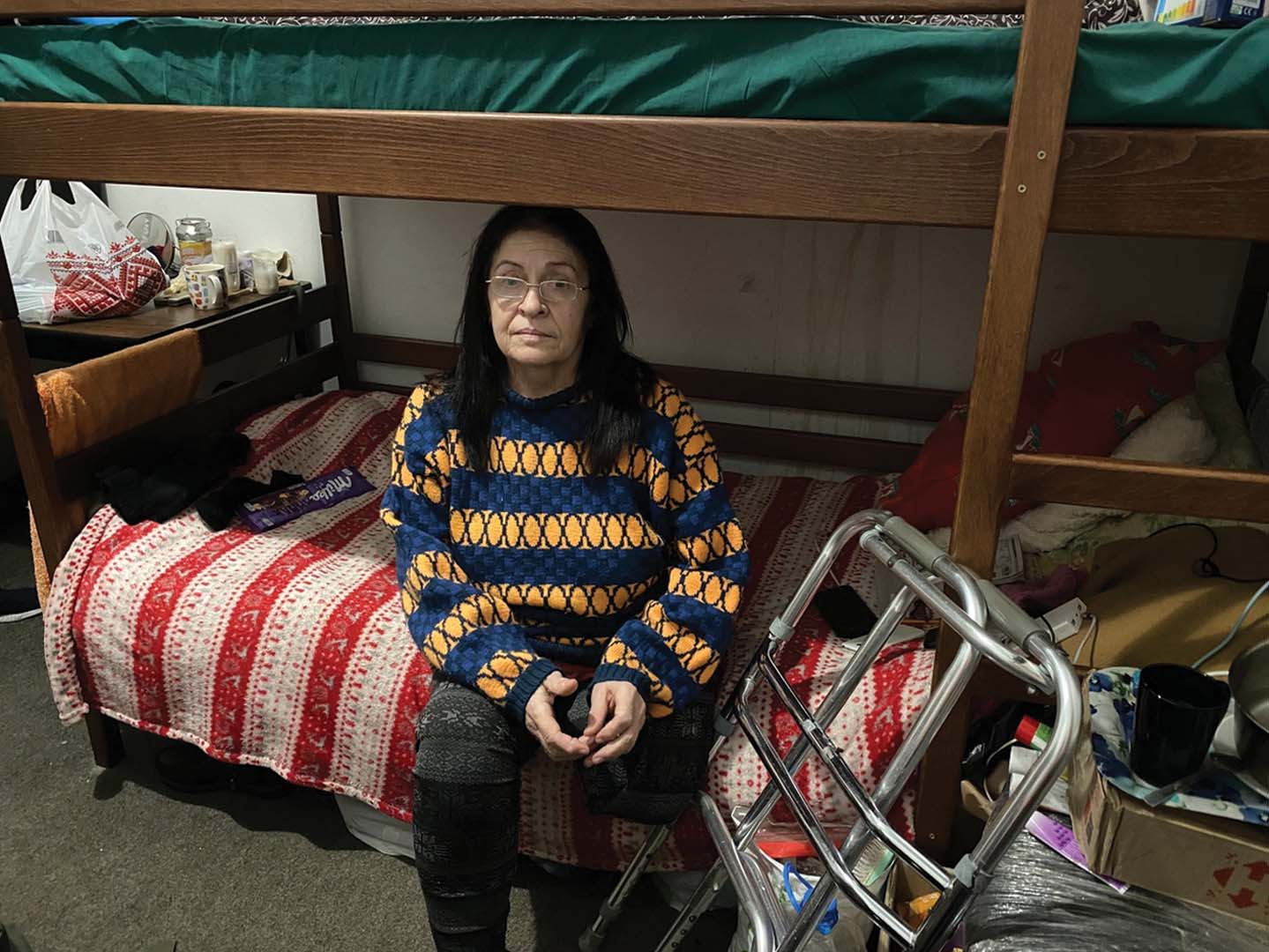 "Their home might have been damaged or completely destroyed, or completely inaccessible," said Oppermann, from ACTED Ukraine. "When they come back, they may have that to contend with, and their economic situation may be completely different now as well."
The presence of unexploded ordnance and mines, shelling and ongoing attacks, lack of access to water, food, educational institutions, and healthcare services are also all challenges returning refugees face, according to Gedz, from Right to Protection. 
In October last year, the Ukrainian government told refugees thinking about coming back to wait until the springtime because it feared it wouldn't be able to cope with more humanitarian needs during the winter months, as Russia pummelled the country's power grid and other critical infrastructure. 
For those who have come back, UN agencies and NGOs are providing cash assistance, hygiene supplies, food, and other support as well as helping to make repairs to damaged houses. In areas around Kyiv and the city or Chernihiv, in the north of Ukraine, many of the returnees are "older or socioeconomically vulnerable people with no means to pay for such repairs themselves," Karolina Lindholm Billing, UNHCR's representative in Ukraine, told The New Humanitarian. 
Once back in Ukraine, the line between returned refugees, IDPs, and others affected by the war often gets blurred.
"The next thing I knew was that I awoke on the floor, unable to move, hear anything, or speak, amid a massive fire."
Liudmyla Daniuk, 60, was injured on 6 April last year in the town of Vuhledar in Ukraine's eastern Donbas region. A mortar round landed near her while she was standing in line waiting to pick up bread from volunteers distributing humanitarian aid. 
"The next thing I knew was that I awoke on the floor, unable to move, hear anything, or speak, amid a massive fire," Daniuk told The New Humanitarian. "The next day, I woke up in a hospital with an amputated leg."
Volunteers shuttled Daniuk away from the front lines, eventually finding a place for her to stay in a seminary in the western city of Lviv. Unable to afford a wheelchair, she could do little else but lie in bed. In June 2022, representatives from a Slovak NGO called Nadácia Integra met her while visiting Lviv and organised a fundraising campaign to bring her to Slovakia for an operation and to pay for a prosthetic leg, a wheelchair, and rehabilitation. 
Nadácia Integra tried to settle Daniuk in Slovakia as a refugee but couldn't find a place for her to live long-term. "We did our best to help her, but no one so far could find a suitable solution to accommodate her in Slovakia [permanently]," said Erika Kremska, a spokesperson for Nadácia Integra. 
In November 2022, Daniuk returned to Lviv where The New Humanitarian met her in January this year living in the seminary, in a small room with a bunk bed. The room isn't accessible for people with disabilities and the seminary doesn't have a kitchen.
Daniuk's 40-year-old son Denis was recently able to join her after being trapped in Vuhledar – which has seen intense fighting – and is helping her.
"My house [in Vuhledar] has been fully destroyed… I am grateful I have a roof over my head," Daniuk said, with tears streaming down her face. "I would like to go back to Slovakia. But with my pension equal to $50 a month and without legs, it is impossible for me to move anywhere."
Edited by Eric Reidy.