The two men slumped, dejected, against the wall of the house to tell their story. Both had deep gashes on their heads. Ismael's was v-shaped and looked like he'd been almost scalped. His son next to him nursed a heavily bandaged left hand.
They were lucky to be alive. A week before, "bandits" had come to their door late at night demanding their cows. Ismael*, a farmer, told them none were left. He explained how they'd all been stolen in 2019, along with most of his sheep; how these other bandits had come back a few months later to take the remaining animals, his motorbike, even his torch. Since then, it had been a struggle to feed his family.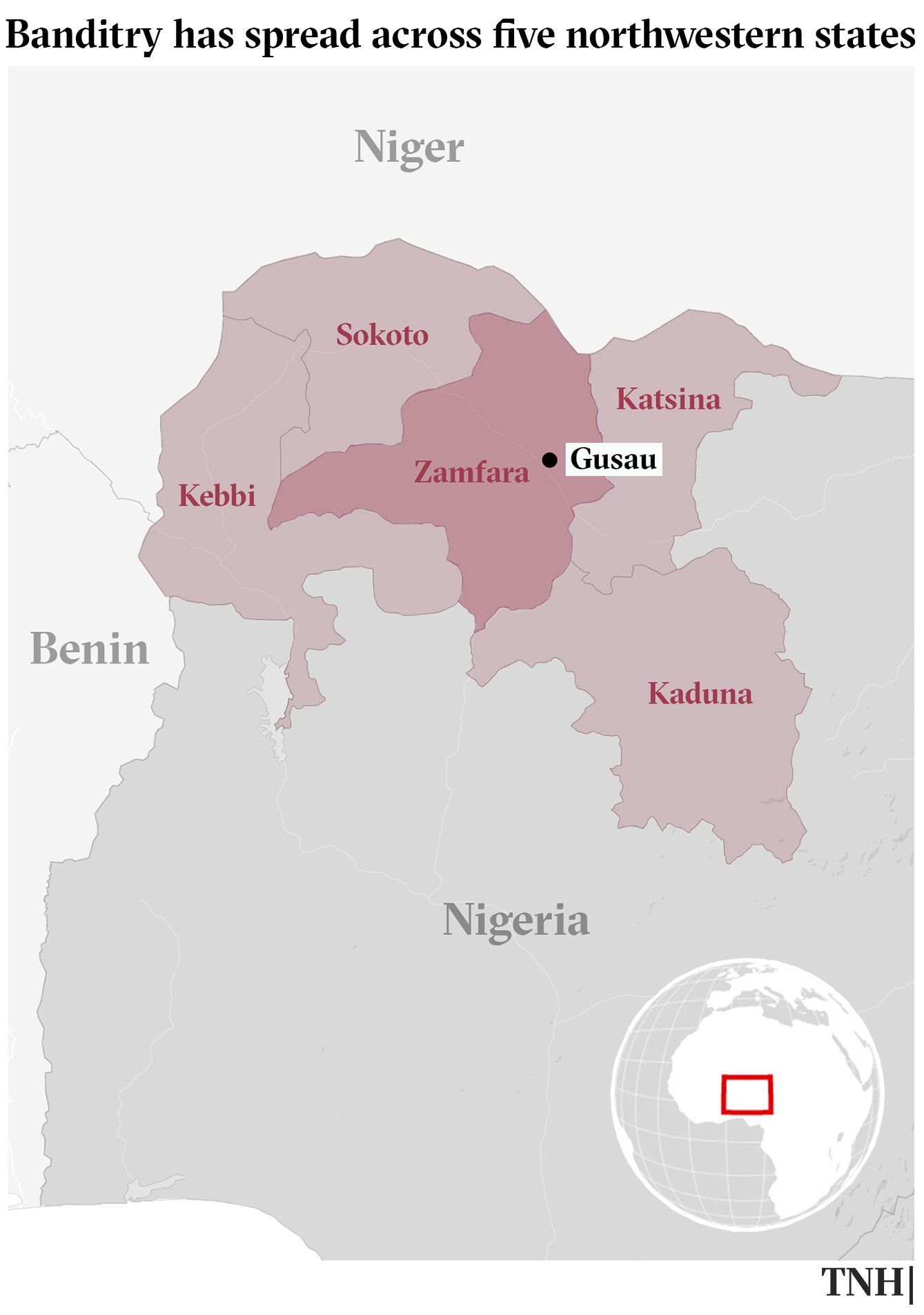 But the armed men weren't listening. They barged into Ismael's home in Nahuche, in Nigeria's northwestern Zamfara State. They forced him and his 18-year-old son Abdullahi outside, where more gunmen were waiting. There was a brief shootout on the outskirts of the village as the local vigilante – known as the Yan Sakai – tried to stop the abduction. They failed, and the pair were then marched for hours deep into the bush. Any chance of rescue evaporated.
Zamfara is the centre of a kidnap-for-ransom industry worth millions of dollars each year. In just the last three months of 2022, 1,090 abductions were recorded. But Ismael didn't report his kidnapping and, as this is likely the case with many other rural victims, the data inevitably undercounts the true extent of the problem.
"Virtually everyone in Zamfara knows somebody who has been kidnapped," Buhari Moriki, a community development worker, told The New Humanitarian. "Either they've been a victim themselves, or they can tell a story."
The gangs have become a constant threat. Some of the hardest-hit communities, who pay protection money to the bandits to avoid being raided, have started turning to more formal peace deals, negotiated directly with local warlords. These arrangements sideline a weak state government, but the authorities still give them their quiet consent.
Abductions are not clinical crimes. The bandits are extremely violent, killing their captives when ransoms aren't paid. The kidnappings are not only an emotional burden on families; they also have a long-lasting economic impact on northwestern households – statistically, already among the poorest in the country.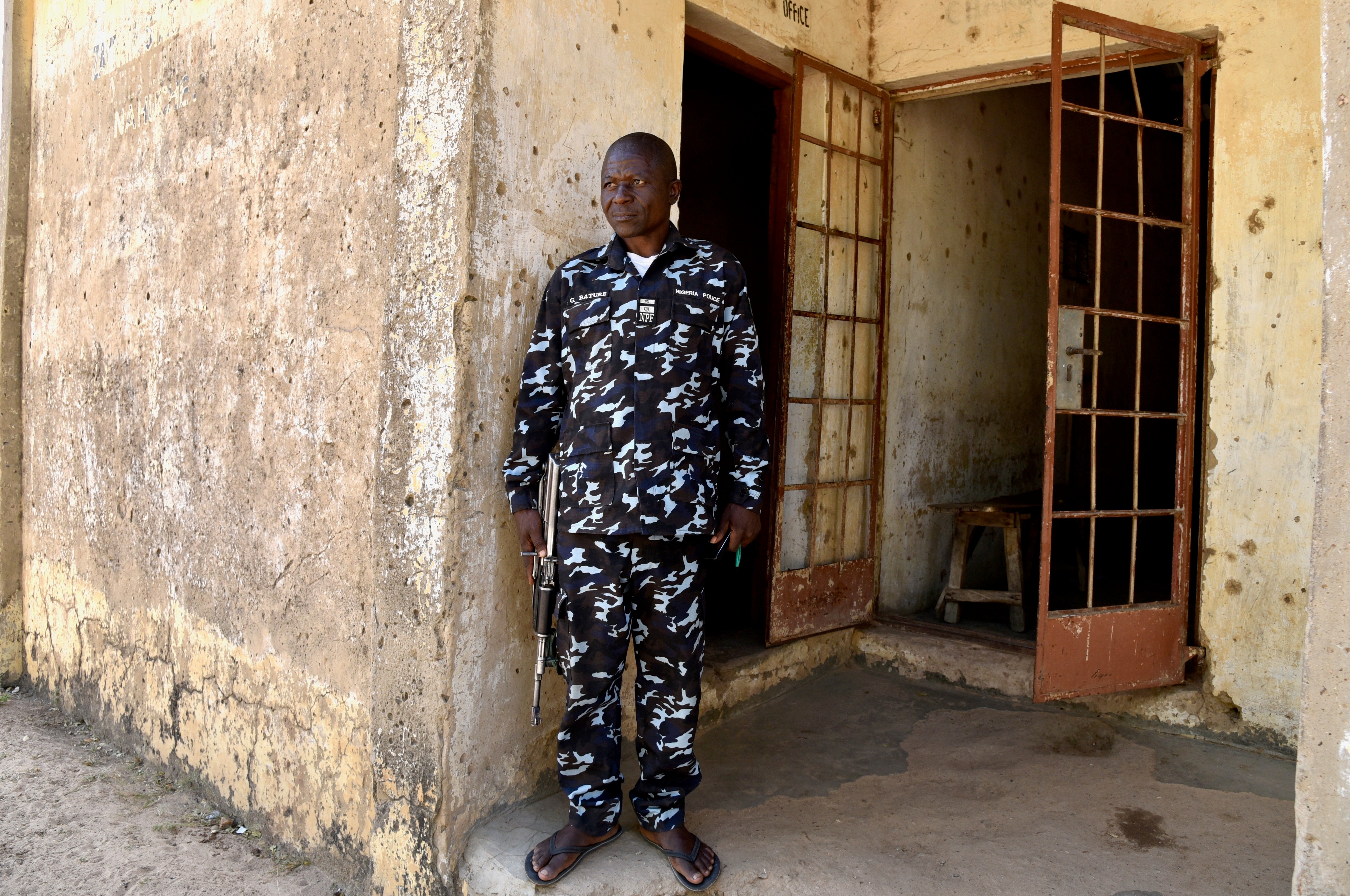 When they got to their forest camp, Ismael's abductors demanded he phone his brother Mohammed in Nahuche to tell him the ransom was N1 million (roughly $2,170 at the official exchange rate) each, and gave him a week's deadline. The only way Mohammed could raise anything close to that amount was to sell Ismael's farm, but he got only half its real value as the sale was so rushed. 
He managed to cobble together N800,000 ($1,740) by asking the extended family for help, and begged the bandits to accept that amount, but they refused. Courageously, he still travelled to the agreed rendezvous point, hoping he could persuade them in person.
Ismael was blindfolded, but he remembers the sound of machete blows striking Mohammed, and then his brother's moans. "He was being cut into pieces," Ismael said. Then it was his and Abdullahi's turn. They were slashed repeatedly until they passed out. 
 "He said he was going to die here, and we should just leave him."
When they came to, nobody was in the clearing, just a dying Mohammed. "He said he couldn't make it," Ismael told The New Humanitarian. "He said he was going to die here, and we should just leave him."
It took them hours to find a village, and then hours more for transport to a hospital. Ismael collapsed several times along the way. Now back in Nahuche, his wounds are gradually healing, but a deeper damage has been done.
"The farm was my only income," Ismael explained. "Now I have to work for others, and that's not always easy." One of his biggest regrets is what it all means for his son. Ismael had put him through secondary school in the hope that he would find a white-collar job. That dream is now over. "He'll be doing labour work as well," he said.
A thriving industry
Nahuche is only 30 minutes by road from Gusau, the state capital. It's surrounded by rich farmland, the heart of people's livelihoods in this agriculture-dependent state. But it's also contested territory. In swathes of rural Zamfara, bandits have supplanted both the government and traditional rulers as the de facto authority.
In Nigeria, "bandits" is a catch-all term for armed rural gangs that rustle cattle, kidnap, loot, and extort villages. There are believed to be as many as 30,000 outlaws operating in more than 100 gangs in the northwest, with the largest able to field as many as 2,000 fighters – roughly the size of two Nigerian army battalions.
Banditry is profit-driven. In Zamfara, it had its roots in the growing demand for meat in Nigeria's cities, which made cattle rustling extremely lucrative. The thefts were originally from within the pastoralist Fulani community, targeting remote forest-based Fulani camps. As it spread to Zamfara's rural villages, it became more militarised, with AK-47-wielding men on motorbikes able to run off hundreds of heads of cattle. 
 "The police are only useful to pick up the bodies after there's been a killing."
Banditry also assumed an ethnic identity. Zamfara's farmers are predominantly Hausa: the largest ethnic group in the northwest. The Yan Sakai, formed to protect Hausa villages, began indiscriminately targeting nearby Fulani communities in revenge, forcing survivors to shelter in the forests that ring Zamfara or to flee the state entirely.
The Fulani response was a militia of their own, known as Yan Bindinga. Its reprisal raids were seen by some in the Fulani community as a legitimate answer to both vigilante violence and the state government's deliberate prioritisation of farmer interests. Over time, the Yan Bindinga became almost indistinguishable from the original forest-based bandits.
The most feared bandit leaders levy taxes, settle local disputes, and have praise songs sung about them. These are young men, typically in their 30s, casual in their use of violence, who claim a political solidarity with the pastoralists even though Fulani – like Ismael – are among their victims. When not feuding, they cooperate with one another in shifting alliances, but also compete in a perpetual arms race for deadlier military equipment. 
Confronting them, at least in theory, is an under-strength and poorly motivated police force. They know they are no match for the gunmen. In places like Nahuche, they prefer to hunker down in their stations. "The police are only useful to pick up the bodies after there's been a killing," Abdullahi Lawal, a local peace activist, told The New Humanitarian.
'The violence affects us in every way'
The Yan Sakai, lauded in farming villages as plucky community defenders, are also outgunned. Their locally fabricated weapons and magical charms are less effective than a mass-produced assault rifle, which bandits typically smuggle in from the Sahel. 
Hunched forward, wearing a faded kaftan, Alhaji Sani, the "commander-general" of the Yan Sakai, told The New Humanitarian that bandits had killed over 1,000 of his members in the past 18 months. Out of 144 commanders, some of them men he had known for years, he said only three remained.
Like many in Zamfara trying to make sense of the chaos, Sani accuses the security forces and politicians of collusion – for which there is some evidence. He said he had arrested suspected bandits time and again, only to see them released a few days later. 
"We go to the security forces and say: 'Let's attack', but they refuse."
"We know where the bandits are," he said, his jaw working manically, a man clearly under stress. "We go to the security forces and say: 'Let's attack', but they refuse."
In the absence of security, "you live with trauma", noted Lawal, the peace activist. The attacks, the threat of sexual violence, the fear of betrayal by informers within your community: It all takes its toll. "The [violence] affects us in every way possible," he said.
More than 453,000 people in the northwest have been driven off their land by the insecurity. Most are looked after by the local community as best they can, or are forced to beg on the streets. The instability has also left nearly three million people critically food insecure – a figure that could increase to 4.3 million in the June to September lean season, aid agencies warn.
The military has been drafted in to help, but Zamfara is vast, fringed by forests, and the soldiers struggle to make an impression. Air strikes have been tried, but they are limited – tending to harass rather than turn the tide – and sometimes mistakenly kill civilians. When the military does score a significant hit against a bandit hideout, it triggers extreme retribution against the local community. 
Bello Turji: A bandit 'kingpin'
Shinkafi is a two hours' drive north of Gusau. It's the base of Bello Turji, one of the biggest bandit leaders; notorious for the massacre of over 200 villagers at the beginning of 2022. Resigned to nobody coming to their rescue, the local community struck an "understanding" with Turji, negotiated by Shinkafi's traditional leaders.
The deal keeps the town's large weekly market undisturbed, dismantles roadblocks to allow for the free movement of people, and provides protection against attacks from other bandits. The open market is mutually beneficial: Turji gets to sell his rustled animals, his men can shop freely, and the local economy has a chance to recover.
"The local community doesn't have any confidence in the government's ability to resolve the insecurity, so we have no option but to embark on local arrangements."
In September, the agreement almost came to an end when the air force bombed Turji's home. The raid killed several gang members, as well as women who had gathered for a child-naming ceremony – but it missed the main target. Local leaders rushed to offer condolences to Turji, and pleaded with him not to take revenge on the people of Shinkafi.
"The local community doesn't have any confidence in the government's ability to resolve [the insecurity], so we have no option but to embark on local arrangements," a Shinkafi businessman, who asked not to be named so he could speak freely, told The New Humanitarian. 
"Turji has absolute authority in rural Shinkafi – his directives are unquestioned," the businessman said. "If the government was really committed to fighting [the bandits], we would welcome that, [but anything less than a full-scale offensive] means we will be the victims."
Turji tries to present himself as a people's champion. He has begun providing soft loans and subsidised food. He administers locally popular customary law – with rape in particular severely punished. He has also ordered the people of Shinkafi not to vote in February's general election as there has been no "democracy dividend".
Turji also hires local labourers to work in his farms. He pays them well, but failure to attend "means he can kill you – [don't forget] he's a criminal," said the businessman. The protection he offers against rival bandits also comes at a price: typically N20 million (around $44,000) for each district, as well as a 30% tax (other bandits charge far more) on each farmer's harvest.
Lawal, the peace activist, sees these local peace deals – made under duress – as ultimately unsustainable. "The community has lost trust in the government, but the bandits can't be trusted either," he said. "The communities write agreements, yet later the bandits find an excuse to break them and go back to looting."
Finding a way forward
There has been a slow-motion collapse of state authority in Zamfara, and communities these days have few options. Local district political leadership is weak and underfunded, and the largely ceremonial traditional authorities are easily co-opted or intimidated. 
Unlike the northeast, where jihadist groups want to build a caliphate and offer a direct ideological challenge to the federal government, the bandits in the northwest have no political programme or ambition. Although a few warlords semi-flirt with the jihadists (who are eager to expand their footprint) in the hope of acquiring military skills, their lack of even basic Islamic knowledge and brazen criminality leaves little room for formal alliances.
Meanwhile, the Zamfara state government's response to the banditry has ricocheted between resistance and compromise. After initially backing the Hausa vigilantes – even though their identity-driven violence contributed to the instability – it then performed a U-turn in 2016 in favour of negotiations, trading cash for guns and offering amnesties to bandits who accepted peace. The truce lasted for only two years.
In 2020, a new administration tried again. This time it swapped cows for guns, and promised development programmes for Fulani pastoralists. It also banned the Yan Sakai.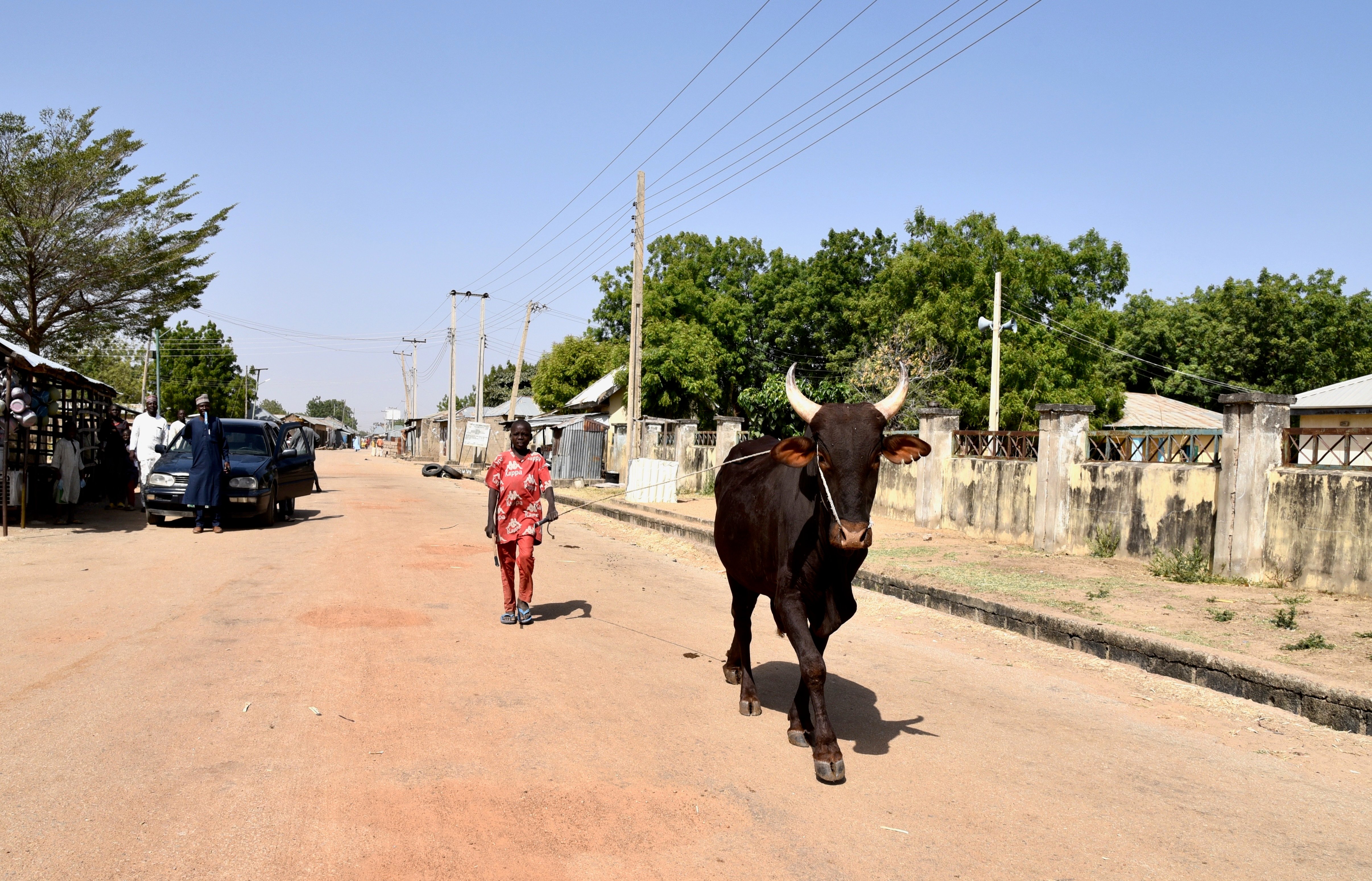 But there was no unified "bandit command" to negotiate with, nor was there a framework through which to implement the peace. The individual deals that were struck couldn't bridge the mutual mistrust between both sides and, as the violence ratcheted up once more, the government called off the talks. 
Northwestern state governors – previously divided over the wisdom of negotiations – have since tried a tougher, coordinated approach. A three-month telecoms blackout was imposed in 2021. Restrictions were also introduced on fuel sales and commercial markets to try and choke bandit mobility and financing. It worked for a while, until the bandits adapted, but it also caused extreme hardship for ordinary people.
Stick or carrot – neither has been successful. Yusuf Anka, a Zamfara-based researcher and analyst who made an award-winning film for the BBC on banditry, argues that the reason for the failure is that neither strategy has been systematically applied.
"There has never been real dialogue where all sides (Hausa and Fulani) talk about their grievances and work to solve them."
"Dialogue has never really taken place," he told The New Humanitarian. "There have been amnesties and money dished out, which the bandits use to buy more weapons. But there has never been real dialogue where all sides (Hausa and Fulani) talk about their grievances and work to solve them."
An adviser to the state government, who asked not to be named, pointed out that the local authorities lack the capacity to run such a complex peacebuilding programme. "There needs to be a working public service system, which we don't have," he said. Technical help from the federal government would be crucial, but that would "take a lot of lobbying", and Abuja has steadfastly avoided spending any political capital on a distant crisis, he added.
A military strategy on its own doesn't solve core political problems either. According to Anka, it would probably splinter the bandits, leading to even greater chaos, while the scale of the deployment needed would also strain an already overstretched military: "Once you start, you would need the army in every village to make sure the bandits can't attack the people."
For Anka, without any clearly mapped out alternatives, people are simply having to learn to accept the status quo: "The truth is, everybody is just tired. The state government is finding a way to live with [the bandits], to placate them so they are less violent; locals are making their own arrangements. That's how it's going to be for the foreseeable future."
*The names of this family have been changed for security reasons.
With additional reporting and research support by Idris Mohammed. Edited by Andrew Gully.