The gate to the women's shelter on the outskirts of Bamiyan was locked.  
"It's been closed for months now," said Zahra, a former employee, as she walked through empty rooms once used to shelter women fleeing gender-based violence in this city in central Afghanistan.
The safehouse for women has been shut since the Taliban takeover of Afghanistan last August. Utensils were abandoned on a kitchen table. Carpets were folded up, and the pages of a register that listed the names of about 25 women hosted there were cut out. 
"The manager did it for safety reasons, in case the Taliban came," Zahra explained. She asked that her real name not be used, over concern for her safety.
The Taliban have closed almost all women's shelters around Afghanistan. Rights groups say it's part of a steady attack on women's rights and lives: The Taliban have dismantled the Ministry of Women's Affairs, stopped girls from attending secondary schools, cracked down on women-led protests and activists, and imposed restrictions on everyday life, such as barring longer-distance travel without a male chaperone.
"They call us and we say we cannot do anything, but in most cases their lives are at risk."
Gender-based violence, or GBV,  is almost certainly rising as vital protections and essential services vanish, rights groups warn.
"There have never been reliable statistics about gender-based violence, but any kind of consequences that have existed before [the takeover] are pretty much gone," said Heather Barr of Human Rights Watch. "Two things happened at the same moment: The whole system to fight GBV was destroyed at the same time as a wave of GBV was increasing." 
Advocates worry the women and girls who once sought protection at now-closed shelters have been pushed back to abusive situations.
"We know that in some cases the victims had to go back and live with the family members who abused them, or with other relatives," Zahra said. "In other cases, the only accommodation offered by the Taliban was a prison."
Some women manage to call for help, but there's little the shelter's former employees can do, she added: "We continued receiving calls from women saying their husbands were beating them, but we no longer had the facility to host them. They call us and we say we cannot do anything, but in most cases their lives are at risk."   
A fledgling protection system
Violence against women was widespread in Afghanistan long before the Taliban resurgence.
While statistics are incomplete, a World Health Organization report in 2020 stated that almost 90 percent of Afghan women have experienced at least one form of physical, sexual, or psychological violence in their lifetime. 
As in other parts of the world, the COVID-19 pandemic amplified domestic violence in Afghanistan, leading to a reported rise in suicides among women. Forced marriage of underage girls is also common, especially in rural areas; many girls found protection in shelters that are now closed. 
A World Health Organization report in 2020 stated that almost 90 percent of Afghan women have experienced at least one form of physical, sexual, or psychological violence.
An organised system to protect women facing gender-based violence is relatively recent. Shelters expanded in 2009 as part of the newly passed Law on the Elimination of Violence Against Women, which set up a system of dedicated police and judicial units and around 30 shelters for victims of abuse, including forced marriages. Women found protection in these new homes, living together and joining communal activities, and sometimes staying there for years.
Yet services for women faced constant pressure. 
Hard-line elements – including within the Western-backed government – spuriously linked women's shelters with prostitution, as the Taliban has. At one point, the government tried to seize control of shelters – usually run by NGOs or aid agencies – but was rebuffed.
Rights groups say the 2009 anti-violence legislation was never fully implemented. A UN report in 2020 found reported crimes of violence against women often didn't reach the courts. 
Progress came through years of work by Afghan women activists pushing back against conservative, patriarchal mindsets, said Fawza Arafi, an activist from Panjshir, north of the capital, Kabul.
"I am seeing the small progresses made in recent years already eroding."
She believes that Taliban restrictions on education, and a revival of a radical conservatism, are forcing women and girls back into abusive situations. 
"Women become a burden for their families, and I am seeing the small progresses made in recent years already eroding," Arafi said.
The uncertain way forward
The setbacks to women's rights under the Taliban are both direct and indirect.
The collapsing economy – exacerbated by sanctions and the freezing of international aid – has hit everyone, but it has a skewed impact on women.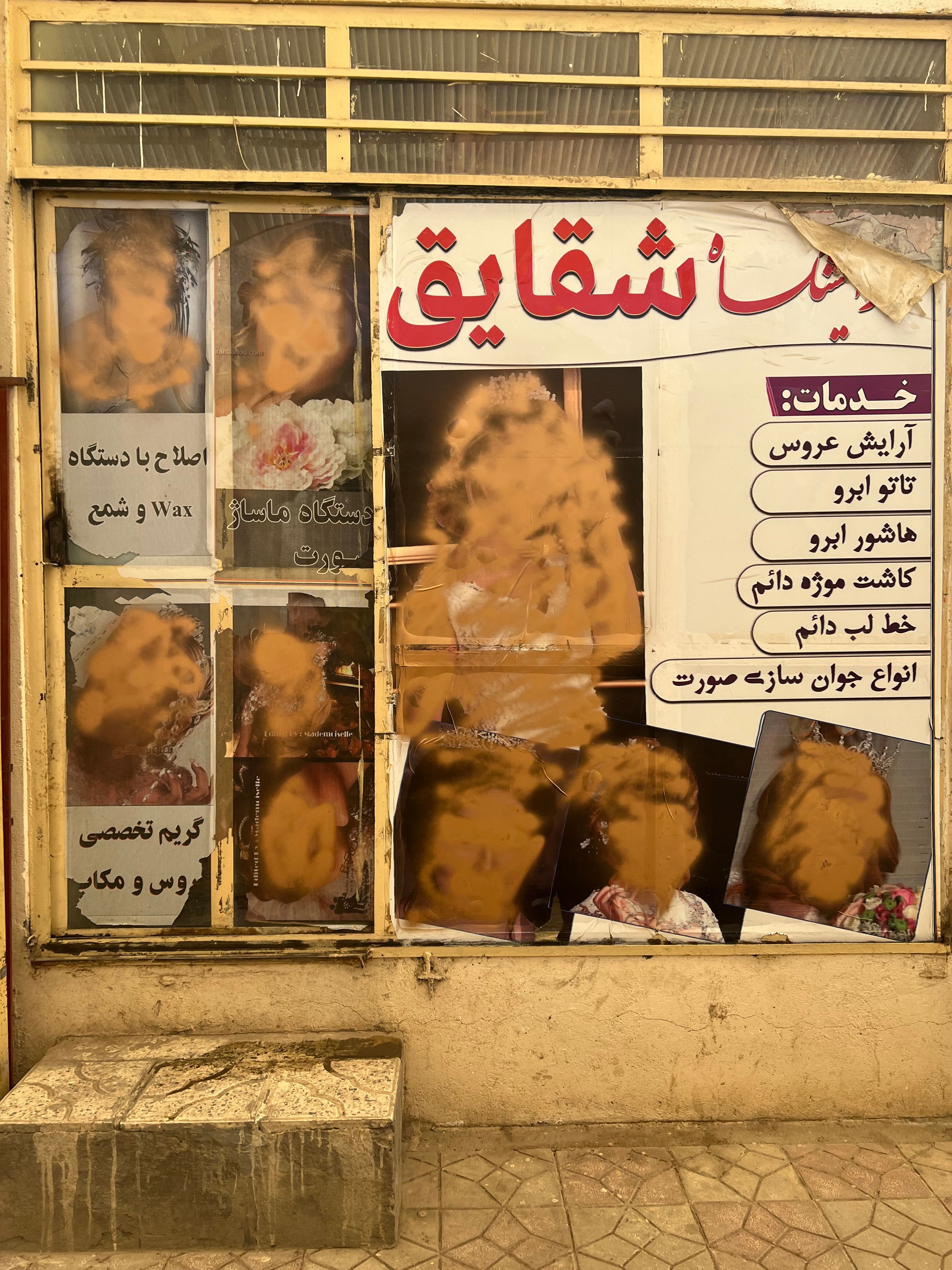 Job losses are disproportionately higher for women, members of female-headed households are eating less, and women have fewer options to earn money, especially with Taliban restrictions on work and movement. Human Rights Watch reported that some families have pulled younger girls from schools for economic reasons, which in turn could lead to earlier marriages. 
There's a direct link between the Taliban's restrictions on education and work, and a rise in forced marriages, Arafi said. UNICEF says the best protection against child marriage is an education.
Zahra, who worked at the women's shelter in Bamiyan, said the Taliban doesn't understand what these safehouses do.
"They think that women should stay with their husbands and families and not rebel," she said. "They believe that these shelters were used for other purposes like prostitution, because the women were there without a 'mahram' [a male chaperone]."
Barr said international donors should include women's shelters as part of their advocacy and pressure on the Taliban. Some within the Taliban do recognise that women facing abuse can't return home: Some traumatised women have been taken to prison, Barr said. The question is how to persuade the new regime that safe women's shelters are the answer.
Read more → For this Afghan woman, taking the wheel is a protest
Though the Taliban have dismantled much of the system meant to protect women facing violence, some shelters have managed to stay open.
Mahbouba Seraj, head of the Afghan Women's Network, an NGO, runs one of the few shelters that kept its doors open, rare among the roughly 30 facilities that were operating across the country. 
"They [Taliban] would come at all times, even at night, without any warning, convinced that they would find some wrongdoing," she said, describing the early days after the Taliban takeover. "Eventually, I managed to convince them that this was not the case."
For now, Seraj is focused on staying under the radar and safeguarding this sole Kabul shelter, now home to about 30 women. There are no plans to open others, or to offer protection to more women, despite an obvious need.
"We have not been able to take in any other women since the Taliban takeover," she said.
With logistical and translation support from Saleem Yousofzada, Mustafa Alizai, and Hamid Sediqie.
Edited by Irwin Loy.