There is only one referral hospital in Ethiopia's northeastern Afar region, and its doctors are overwhelmed. Patients have been arriving with bullet wounds and blast injuries in recent weeks. A lack of beds means many end up on bare mattresses on the ground.
"We don't know who died and who stayed [behind]," said Mouhedin Ahmed, a patient at Dubti General Hospital. He was hit by a mortar while fleeing an attack on his village by rebels from the Tigray region, who launched an offensive in Afar in mid-January.
Ethiopia's government declared a unilateral truce with the Tigrayan forces last week, promising to facilitate aid into Tigray; a months-long government blockade has left millions of people there bereft of health supplies and facing extreme food shortages.
What you need to know about the conflict in Afar

300,000 people have been displaced since Tigrayan forces launched a mid-January offensive.
Artillery strikes have destroyed homes and killed an unknown number of civilians.
Eritrean refugees living in Afar have been impacted by the conflict.
Tigrayans living in Afar have been rounded up into detention centres.
Aid organisations are struggling to assist people because of insecurity and attacks on their convoys.
Yet efforts to end the war and ramp up humanitarian aid will be complicated by the situation in Afar, where militias that fought alongside the federal government remain locked in conflict with neighbouring Tigray.
Local officials in Afar – which is now the main conflict front in Ethiopia's ever-shifting 17-month civil war – say Tigrayan forces are currently occupying half a dozen counties in their region. The officials say 300,000 people have been uprooted since January.
On 28 March, Tigrayan rebels confirmed that they were observing a "temporary cessation of hostilities", to give the truce a chance. Yet Tigray spokesman Kindeya Gebrehiwot told The New Humanitarian on 30 March that its forces remain in "some parts" of Afar.
If Tigrayan rebels maintain their positions, Afar leaders and communities may hesitate to allow the passage of aid convoys into Tigray. Afar wields power because the only overland corridor made available to Tigray-bound convoys passes through the region.
Read more → Security threats thwart Tigray relief after Ethiopian government truce
Further fighting could also constrain aid operations within Afar, which have already been suspended following attacks on food convoys by unknown assailants. Malnutrition cases are now rising and supplies are running out at hospitals. 
The conflict has impacted other groups in Afar too. Eritrean refugees in the region were forced to flee attacks, while local Tigrayans have been rounded up in detention centres or have fled to Tigray amid reports of massacres.
Artillery strikes and dangerous journeys
Both sides blame each-other for starting the conflict. The Tigray People's Liberation Front (TPLF) – which rules Tigray and leads the rebellion – says Afar forces and an Eritrean-supported militia made incursions into their region prior to the offensive. 
Afar residents told The New Humanitarian that Tigray's forces invaded without provocation, encircling towns in northern parts of the region and firing rockets that destroyed homes and killed civilians – especially the elderly unable to flee.
"The Tigrayans attacked us a lot, they killed many men, youth, even teenagers," 30-year-old Fatouma Ali told The New Humanitarian on a mid-March visit to Afar. Ali said she managed to escape the town of Abala, which is next to the Tigray border.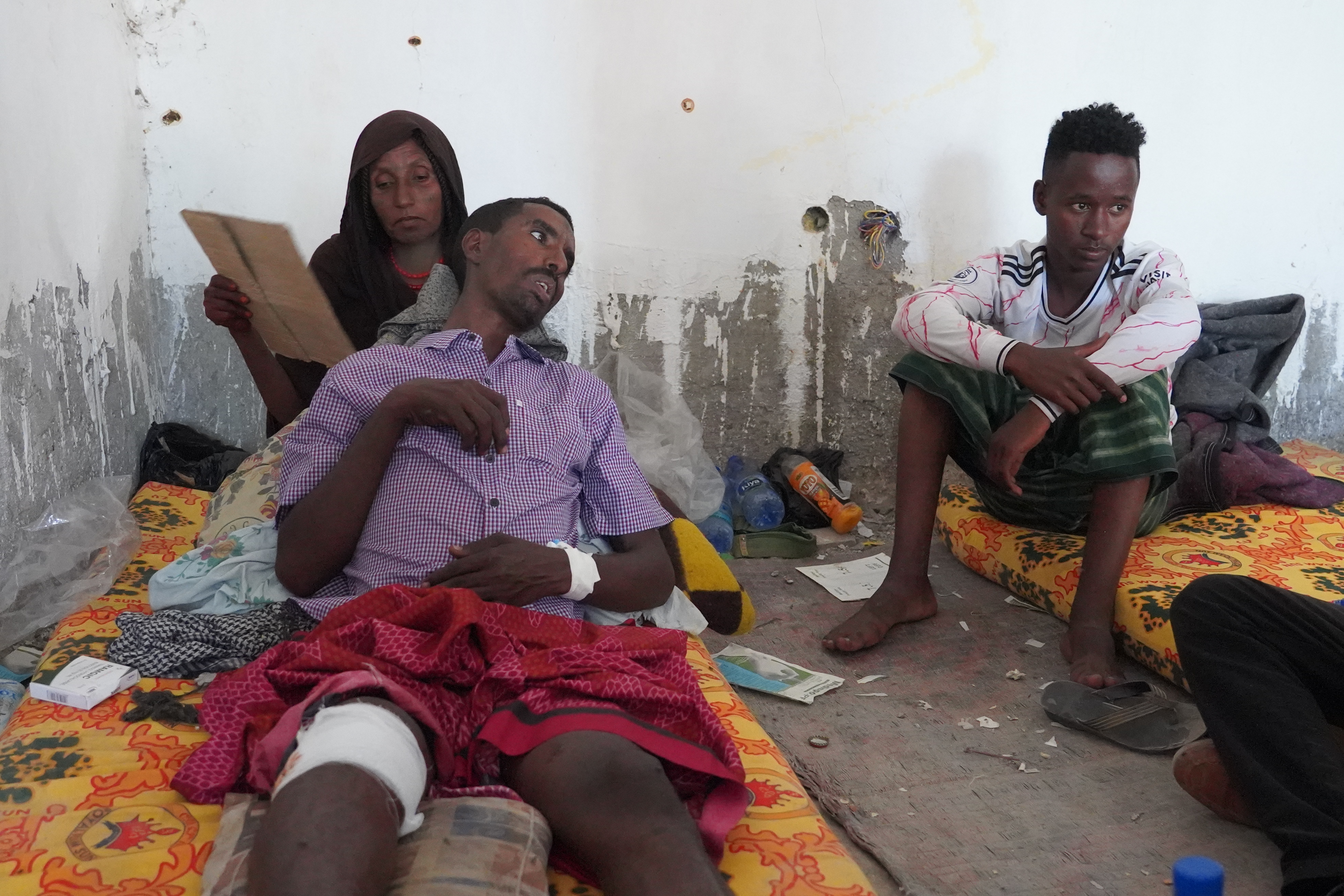 The Afar conflict represents the latest twist in a wider war that began in November 2020, following tension between Addis Ababa and the TPLF. The Tigrayan party was the main force in Ethiopian national politics until Prime Minister Abiy Ahmed took office in 2018.
After the government's initial military campaign failed, it placed Tigray under a siege. A mid-2021 offensive by the TPLF-aligned Tigray Defence Forces (TDF) then sought to break the blockade by pushing into neighbouring regions, including Afar.
The rebels eventually retreated late last year under a hail of government drone strikes. But as fighting between the TDF and Addis Ababa subsided, friction between Afar and Tigray spiralled into a full-scale conflict.
 Shelters made from strips of plastic sheeting do little to protect occupants from some of the hottest temperatures on earth. 
Few were ready when the TDF arrived, said 18-year-old Abdallah Umar from Afar's Berhale district. "They attacked us early in the morning, some were still sleeping," he said. "There were many people in the village; some were killed and others escaped". 
Those displaced embarked on perilous journeys. Some died of thirst in Afar's punishing heat, while others suffered fatal falls in rock-strewn mountains. Scattered families ended up in different towns. Many have not heard from each other since.
Displacement camps offer safety but little comfort. At a site in Afdera town – just south of the main conflict front – shelters made from strips of plastic sheeting do little to protect occupants from some of the hottest temperatures on earth.
Food at displacement sites is also in short supply. At another camp in the town of Silsa, some ​​residents ate only flatbread for a recent evening meal. Flour was shared around by generous neighbours – the first responders in so many crises.
The response in Afar is also constrained by a lack of funding and the limited presence of aid organisations.
The UN's emergency aid coordination body (OCHA) says relief supplies have been distributed to some of those in need in Afar. But it says its work in the region is hampered by insecurity and difficult mountain terrain.
The response in Afar is also constrained by a lack of funding and the limited presence of aid organisations, which are stretched across three conflict-hit northern regions where more than nine million people need assistance.
The need remains highest in Tigray, where no humanitarian convoy has reached since mid-December, even as hundreds of thousands of people face famine-like conditions, according to the UN. TPLF scepticism in the government's truce is already growing.
The lack of aid in Tigray has major consequences: Households are cutting health and education costs just to afford a single meal per day; cancer patients can't get treatment at drug-starved hospitals; airstrike victims bleed out because doctors don't have gauze.
Eritrean refugees and detained Tigrayans
In Afar, it isn't only the local population that needs assistance. The recent fighting has also impacted some 37,000 Eritrean refugees who were settled around Berhale town, which UN officials said was attacked by the TDF on 3 February.
The government, working with partners including the UN's refugee agency, UNHCR, set up a temporary camp after the refugees fled. The facility – close to Semera, the regional capital – will be able to host 34,000 people when it is completed. Large numbers of refugees are currently unaccounted for.*
"Now we are safe, but I don't know what will happen next," said Meriam Ali, a refugee living in the temporary camp who described giving birth while escaping Berhale. "Many people are missing, families were trapped there," she added. 
This isn't the first time Eritrean refugees have been attacked during the wider civil war. Two camps were destroyed in Tigray last year, and their residents were abused by both the TDF and Eritrean soldiers who had crossed the border to support Abiy's forces.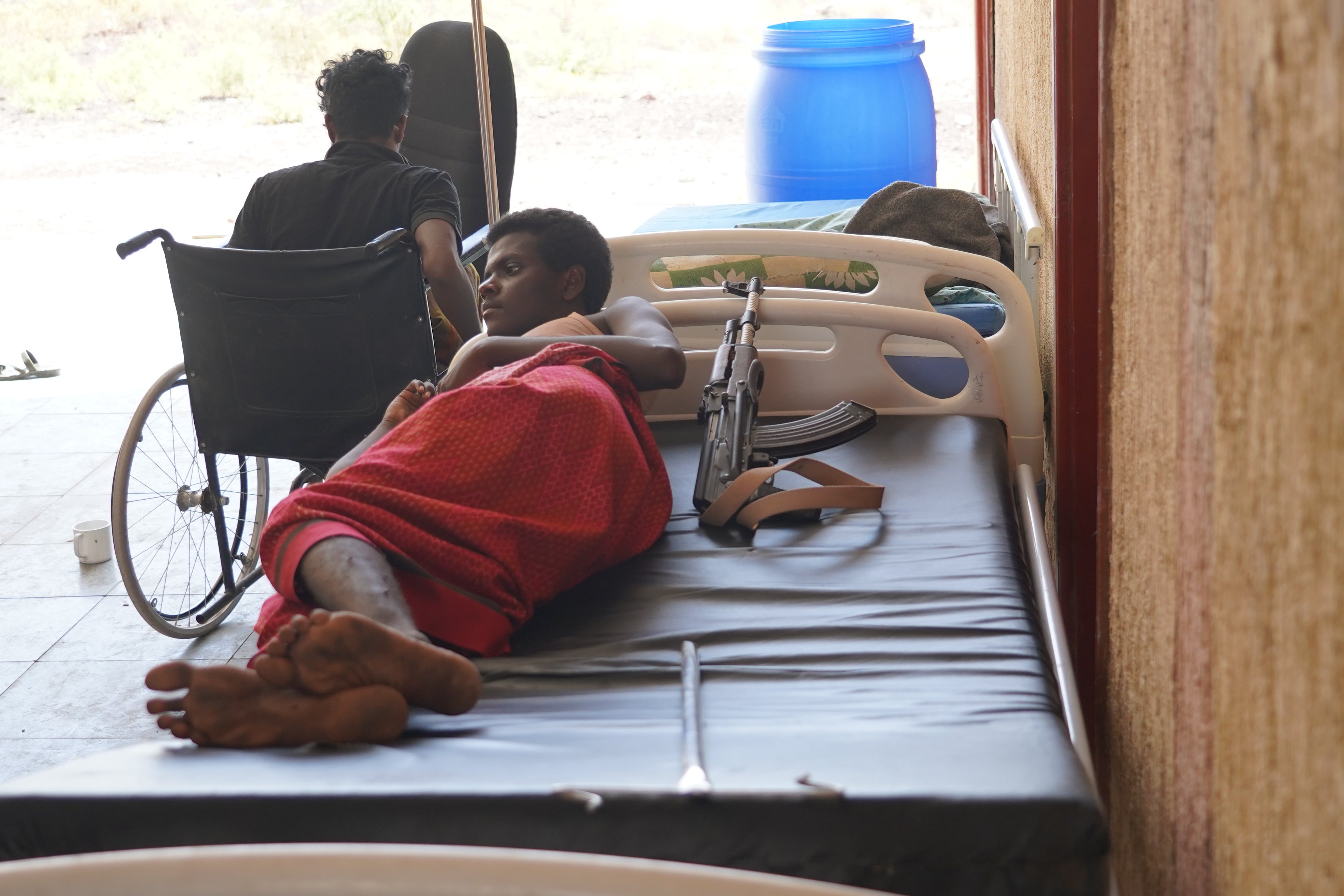 "Refugees have been the unintended target of what is happening in the conflict", said Mamadou Dian Balde, UNHCR's country representative in Ethiopia. He added that the attack in Berhale has had "a huge psychological impact" on the refugees.
Also affected by the fighting are Tigrayan civilians who live in Afar. An unknown number are thought to have fled Abala town in December amid reports of massacres carried out against the group by Afar militias. The New Humanitarian could not verify these reports.
Some 7,000 Tigrayans in Afar are also currently living at a centre in Semera that Afar officials say was opened to protect Tigrayans from the fighting and from reprisal attacks by militias.
Yet a diplomat who visited the centre told The New Humanitarian they had spoken to residents who had not witnessed any fighting and did not know why they were being held. The diplomat asked for their name to be withheld due to the risk of reprisals.
The New Humanitarian also spoke to a man from Semera – which has not experienced fighting – who said he was detained at the centre for a week. The site opened in December during a state of emergency that saw Tigrayans arrested across Ethiopia.
UNHCR's Balde described the centre as a displacement camp, adding that the site is overcrowded and has "challenges of water and sanitation''. He said his agency is working with authorities to relocate residents.
Tigrayans have also been detained in an industrial park in Semera, according to an Afar-based aid worker and the Tigrayan man from Semera who had friends detained there. Both individuals asked not to be named due to security concerns.
The same site is used by relief groups to park trucks and store food supplies, the aid worker added. The New Humanitarian asked Afar officials for access to the complex but received no response.
Outgunned but still fighting
Local anger in Afar is not only directed at the TDF. Many residents are also frustrated with the federal government, whose soldiers are physically present in the region but have not provided support to the militias since January.
That wasn't the case last year when the Tigray conflict first spilled over into Afar. As the TDF tried to capture a crucial economic highway in the region – a way to exert pressure on the government – Prime Minister Abiy travelled to the battlefield to command troops.
Now, however, Afar fighters say they have been forgotten, left to combat the well-armed TDF with little more than ageing Kalashnikov rifles and their knowledge of the hardscrabble terrain.
"I don't know why they are keeping silent," said 56-year-old militamen Idriss Mohammed, who spoke from the village of Gudi Koma, some 25 kilometres from the frontline. "Until now, we haven't received help from the federal army," he added.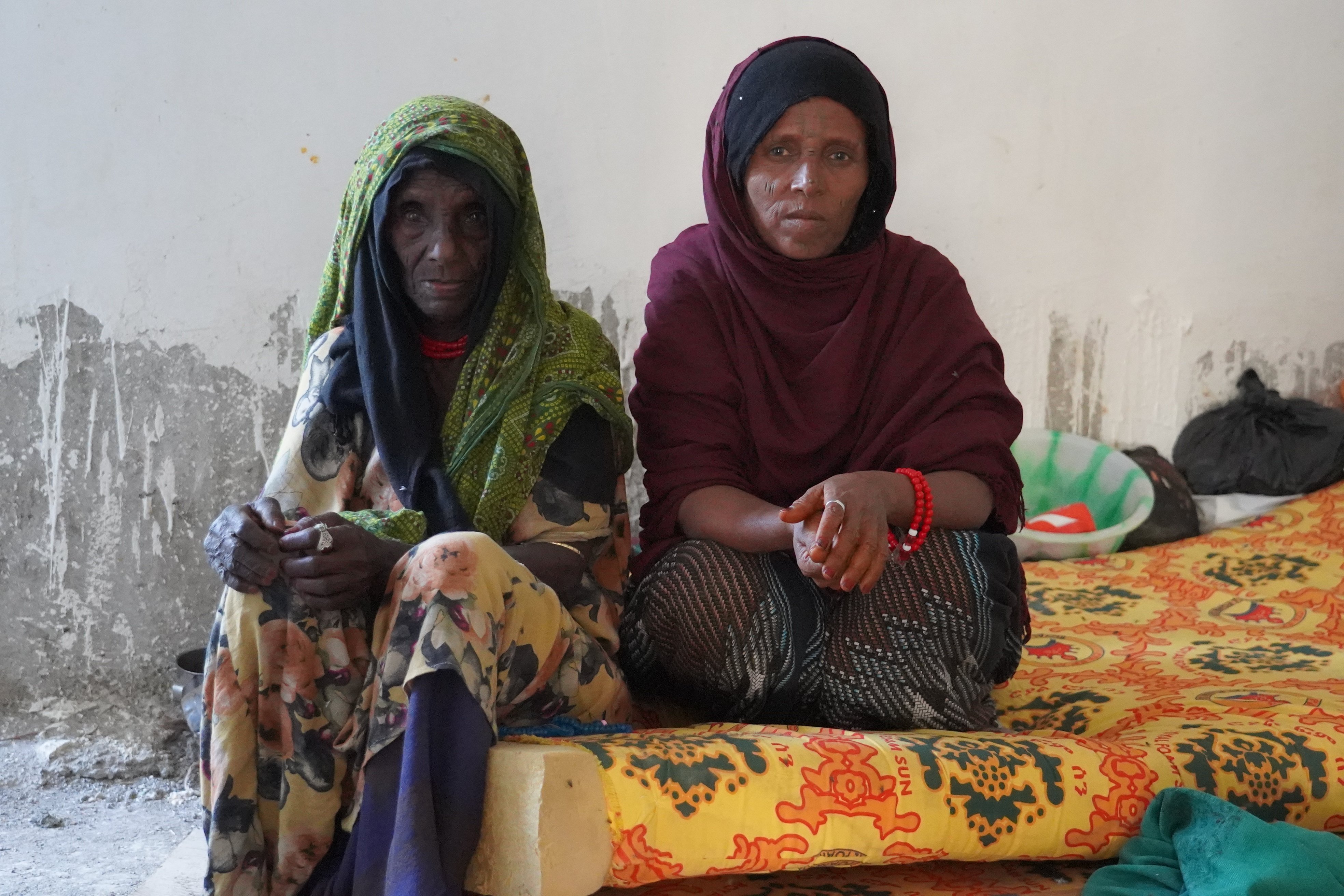 Idriss said militias account for the majority of casualties in the past three months of conflict. Yet fighters who spoke to The New Humanitarian seemed in no hurry to throw in the towel. It is unclear if Addis Ababa's new truce will change their minds. 
"My brothers and sisters are dying… so I need to go back and fight," said 18-year-old Umar from Berhale district. He lay on a hospital gurney with an arm injury at a clinic near Semera. "I won't stay still once I recover," Umar added.
His view was shared by 39-year-old fighter Hussen Mohammed, who suffered bullet injuries to both his legs while fighting in early March. "They attacked us in our region," Mohammed said. "We will not leave them our land."
Edited by Philip Kleinfeld.
(*This article was revised on 1 April 2022 to correct the number of people who can be hosted at the camp. It is 34,000 people, not 1,700. The parties responsible for the camp were also clarified to include the government.)