Tucked away behind the bend of a swollen river, an hour and a half by motorboat from the region's main health centre, local residents in the remote South Sudanese village of Lekuangole say their children are starving to death.
There's the three-year-old son of Ngalan Luryen who died of hunger last February after a week hiding in a forest from militiamen. And there's the nine-year-old grandson of Anna Korok who lost his life in July when conflict split him from his family and left him nothing to eat.
"We need food," Korok told The New Humanitarian during a trip to the village in December. "So children don't die."
Food experts haven't collected enough data to formally declare a "famine" in Lekuangole and the surrounding villages. But after months of fighting and torrential floods in this part of South Sudan, the experts – and local officials – say they have little doubt that one is happening here.
Read More → Hunger deaths aren't simply about famine or no famine
Aid groups had hoped such a situation could be avoided. In South Sudan's capital city, Juba, politicians are meant to be implementing a peace deal that saw bitter rivals join forces a year ago in a new unity government. Five years of civil war that cost almost 400,000 lives were supposed to be over.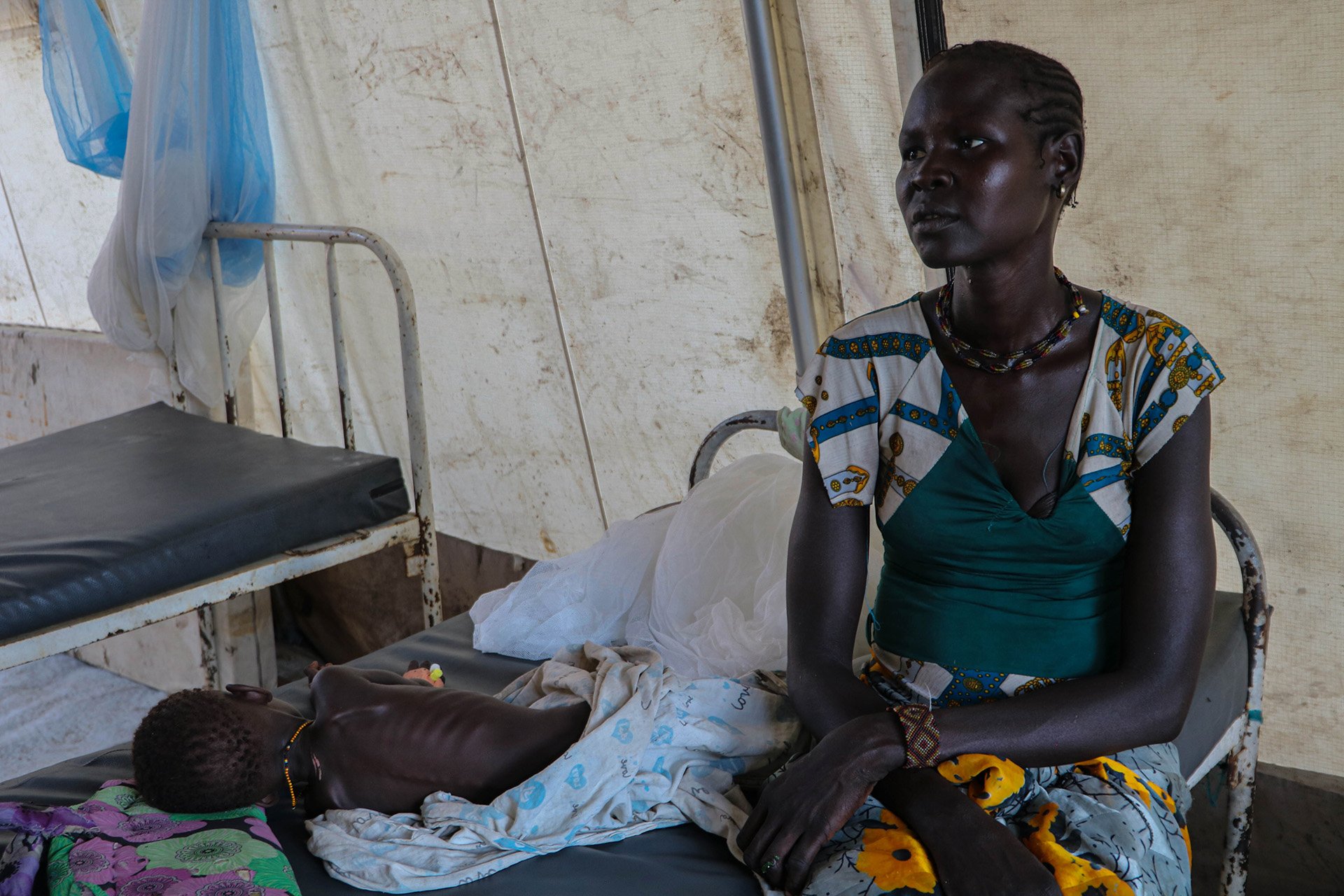 But even as fighting between the government and opposition rebels has subsided, long-running conflicts between community militias have intensified in the administrative area of Pibor – where Lekuangole is located – and in the neighbouring state of Jonglei.
Hundreds of people lost their lives in the two northeastern areas in 2020, and more violence is expected in the months ahead as militias from the local Murle, Dinka Bor, and Lou Nuer ethnic groups fight each other with an intensity not seen in years. 
Few analysts and officials are clear on what's driving the violence. Some believe politicians in Juba are seeking power in the new unity government by stirring chaos in the countryside. Others say the end of the civil war presented an opportunity for communities to revive old grudges – usually around cattle and land – in a region now awash with arms.
Whatever the reason, residents say this new wave of violence is having a devastating impact: Tens of thousands have been displaced, an unknown number of children have been snatched from their parents, and scores of women have been sexually assaulted.
Flooding, the worst in decades, has made everything worse. Starting in July, crops and cultivated farmland were submerged in Pibor and Jonglei – and other parts of the country too – exposing people to malaria, waterborne diseases, and deadly snakebites.
The combination of the fighting and the flooding has left many facing extreme hunger, and more than 30,000 people in Jonglei and Pibor are experiencing "likely famine", according to data published by global food security experts. In Lekuangole alone, seven mothers told TNH that 13 of their children starved to death between February and November 2020.
Though some aid groups have spoken publicly about the famine conditions, many are choosing their words carefully for fear of reprisals from South Sudan's government, which has refused to endorse the experts' "likely famine" findings.
Military-style attacks
The current peace agreement is the second between President Salva Kiir and opposition leader Riek Machar – now the vice-president – since civil war broke out in South Sudan in 2013 – two years after the country gained independence from Sudan.
While fighting between forces loyal to the two men has eased over the past year, the national political settlement has done little to reduce localised conflict in places like Pibor and Jonglei.
Read More → Old grudges and empty coffers: South Sudan's precarious peace process
Inter-ethnic cattle raiding in the region has been a fact of life for generations, but attacks have become increasingly violent in recent years as political elites have channelled weapons to community militias to fight on their behalf.
After a reduction in local violence during the recent civil war, attacks featuring hundreds of well-armed young men escalated in February 2020, just as Kiir and Machar began sharing power in Juba.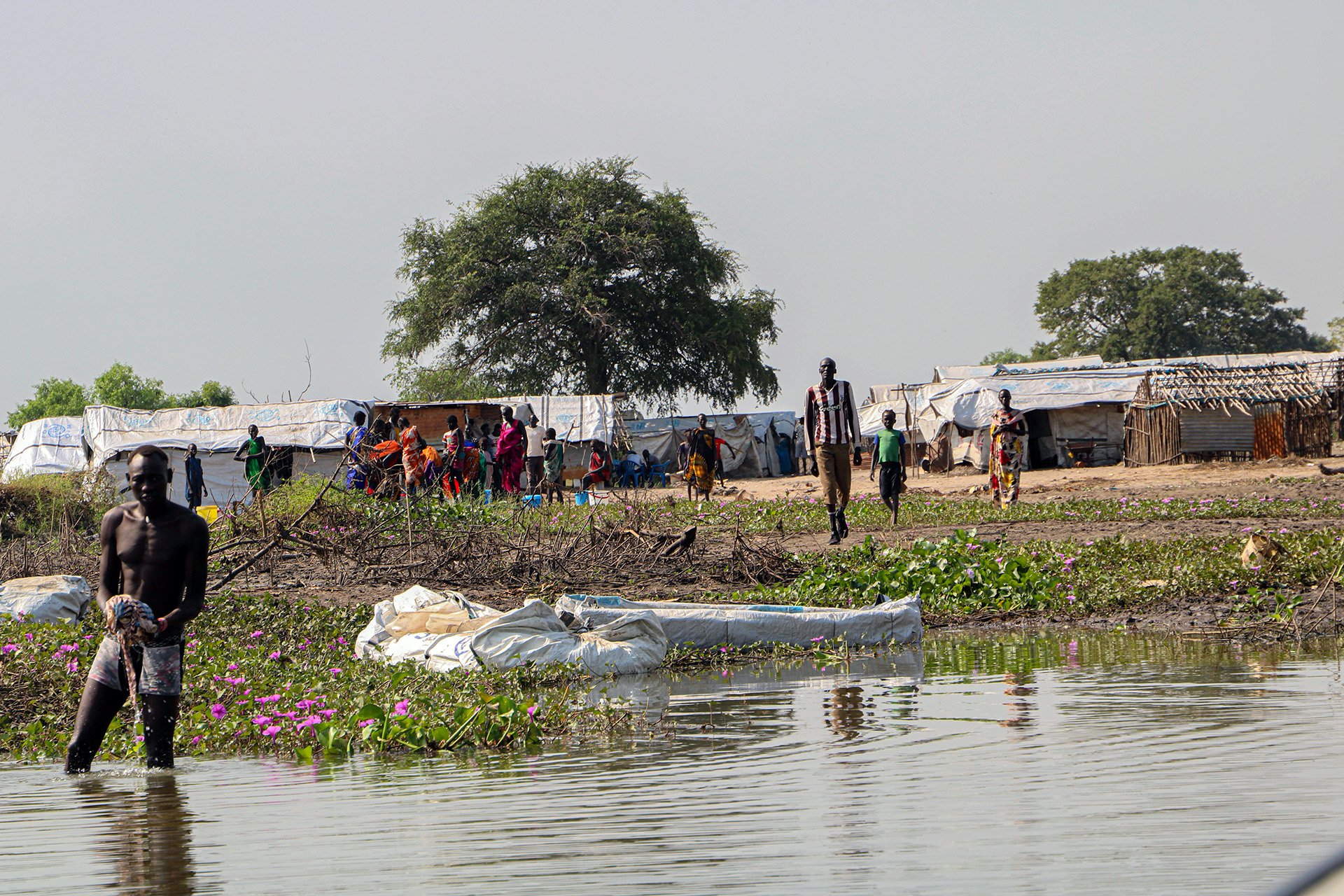 Some residents say the violence is worse than before: While the lucrative cattle camps previously targeted by militias have been left largely untouched in some recent attacks, fighters have instead begun targeting civilians in military-style raids.
More than 240 people were killed in a single attack in May carried out by Murle militia on ethnic Nuer areas – one of the largest Murle attacks recorded since 2011, according to an internal UN security report seen by TNH.
"Before, they used to take cattle and kids, but now they're killing people, burning houses, and abducting a lot of children," said Dole Ibon, whose 18-year-old son was killed and three remaining children abducted in a separate incident in August.
The remnants of recent attacks were still visible when TNH visited Pibor in December. In Lekuangole, which experienced two rounds of heavy fighting last February and July, community members pointed to charred piles of stones where their homes once stood.
Residents across the administrative area said they had tried to rebuild their lives after fighting, only to have their crops and houses washed away by a second year of torrential rain. Half a million people in Pibor and Jonglei were affected in total by the floods.
Ibon, the grieving mother, said she had been sleeping on the ground in Pibor town since the rain washed away her crops. The 60-year-old is one of around 20,000 displaced people who have fled to the town, according to David Langole Varo, who works for the humanitarian arm of the local government.
"A lot of people are sharing one house with no room or sanitation," said Varo.
The humanitarian situation is even more critical in rural areas where floods have cut off roads leading to major towns like Pibor. Malnourished children in need of hospital care have been forced to use flimsy rafts made of plastic sheeting during journeys to seek assistance that can last for days.
'A proxy war for political power'
Joshua Konyi, the chief administrator of Pibor, told TNH that boundary changes and competition for local resources were partly responsible for the recent outbreak of violence.
Dominated by ethnic Murle, Pibor used to be part of Jonglei but was turned into one of three "administrative areas" by Kiir last year. The move proved controversial with leaders in Jonglei, according to Konyi, because it prised away an area with known reserves of oil and gold.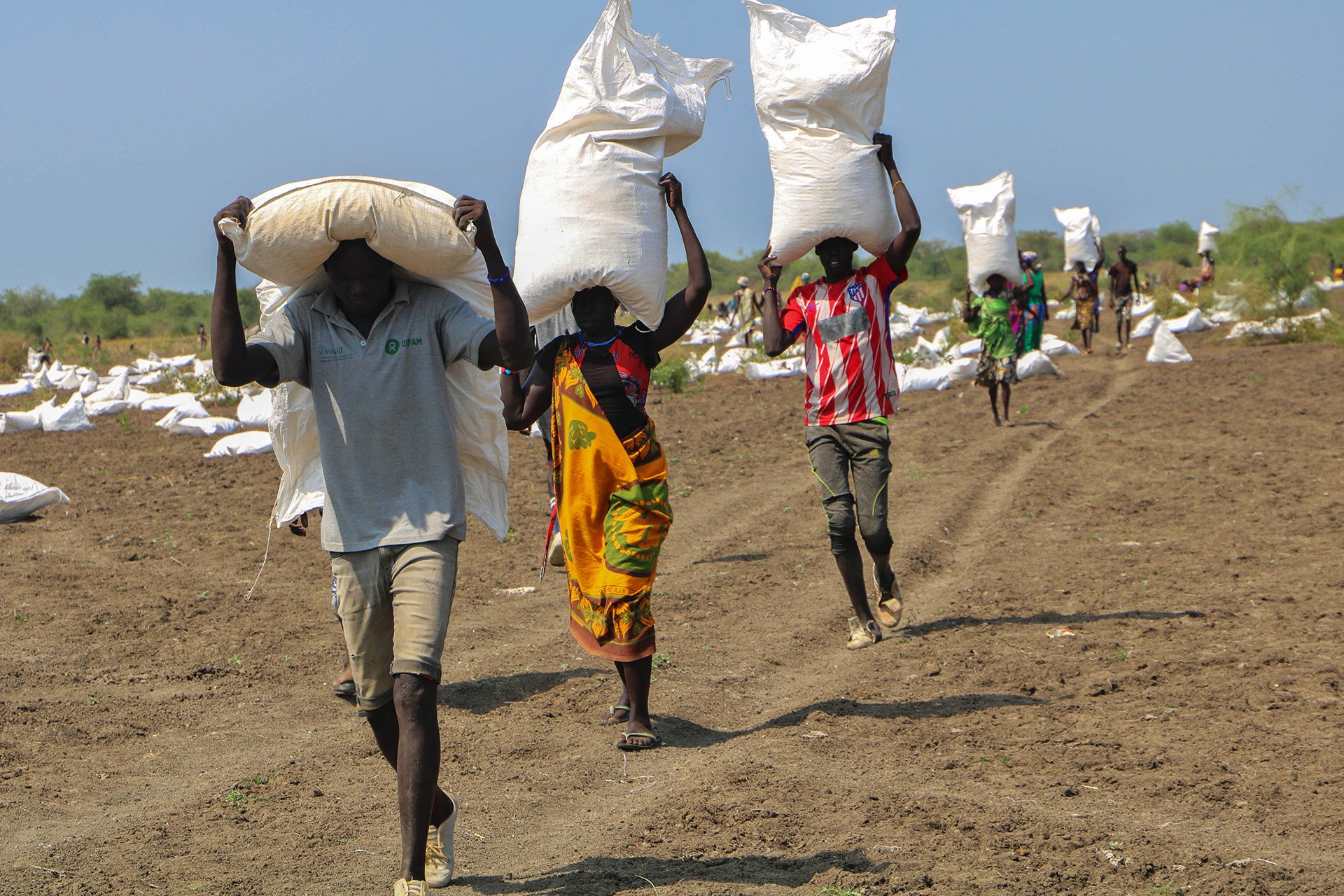 "Communities realise that in [Pibor] there is oil and gold, and so they fight," said Konyi. "[Rival groups] are trying to clear out the Murle or make them rejoin Jonglei, so they can share the resources."
Other analysts and experts say the violence resembles a proxy conflict rooted in a national – rather than local – power struggle between the winners and losers of the new peace deal and unity government.
Some senior politicians from Kiir's camp lost their positions in the power-sharing arrangement, while members of Machar's group – the SPLM-IO – believe the opposition is being sidelined by the president.
According to a recent UN report, prominent security actors and disenfranchised political elites provided weapons and ammunition to Dinka and Nuer militias, while a well-placed analyst told TNH that Kiir and members of the national security services have tried to silence them by backing Murle fighters.
"[It's] a proxy war for political power in Juba, with full knowledge of the president," said the analyst, who has close knowledge of the situation but did not want to be named for fear of reprisals. "It's all connected to who is in and who is out [of the government], and who is more dominant."
The deputy army spokesman for the opposition, Lam Paul Gabriel, described the fighting in Pibor and Jonglei as "intercommunal" and denied the SPLM-IO has armed militias. The head of the government's army in Pibor, Korok Nyal, likewise denied involvement, while state officials in Juba did not respond to repeated requests for comment.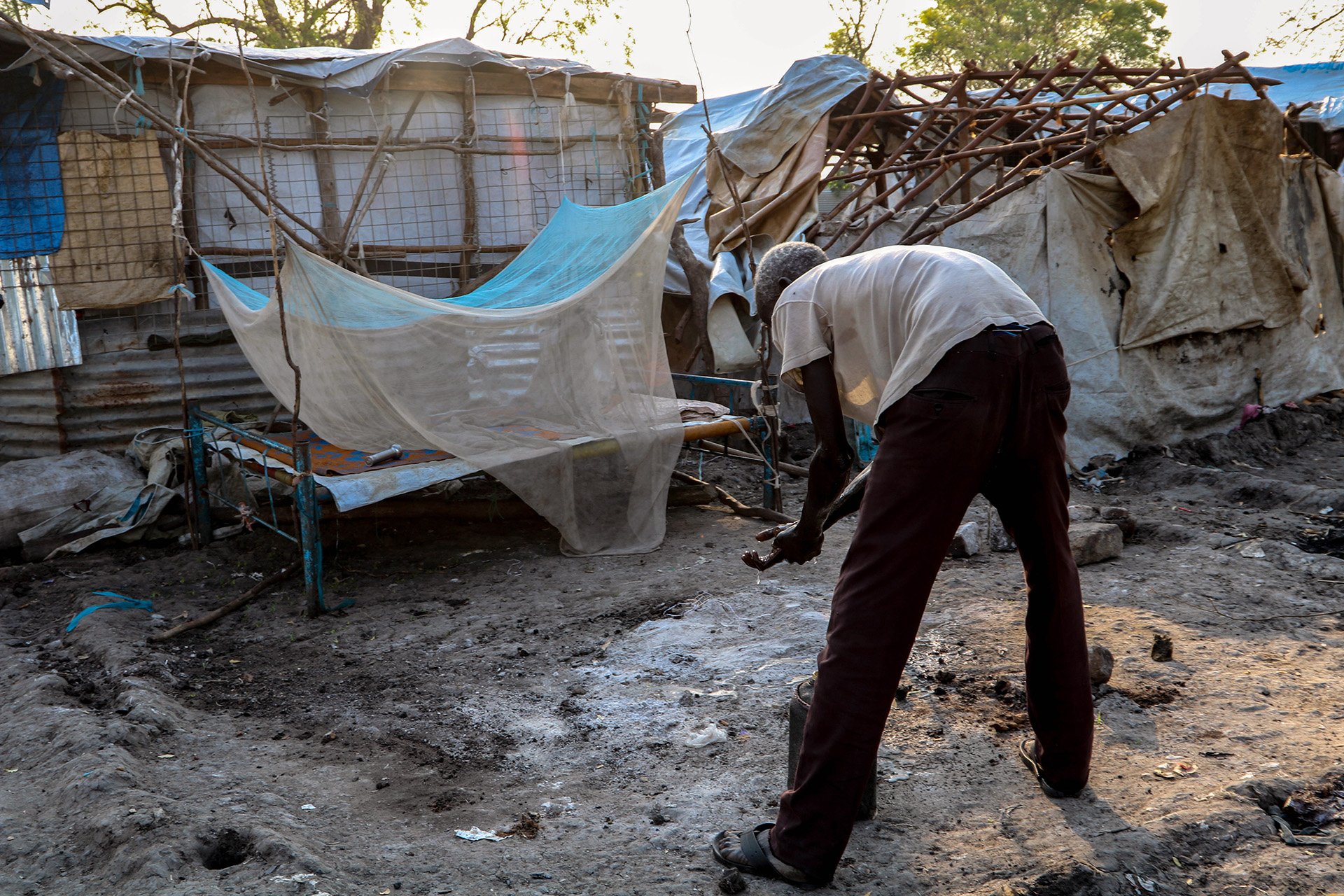 Whether or not Kiir or Machar has been directly involved in the conflict in Pibor or Jonglei, neither leader has shown much interest in stopping it, according to Alan Boswell, a senior analyst with the International Crisis Group.
Boswell said both politicians are more worried about losing allies than restoring order: Kiir is keen to avoid crossing the Dinka Bor – a key but alienated part of his coalition – while Machar can't afford to lose the support of the Lou Nuer* ethnic group.
"It's coalition maintenance by allowing ethnic massacres," he added.
Needs rise, support dwindles
As the layers of crisis pile up, aid groups told TNH they are finding it hard to respond.
Organisations have requested hundreds of millions of dollars from international donors to help residents, but a countrywide drop in humanitarian funding is hampering relief efforts.
According to humanitarian assistance data seen by TNH, significantly fewer people are receiving aid in Pibor and Jonglei than the last time famine was declared in South Sudan, in Unity State in 2017.
One senior aid official, who asked not to be named, told TNH the amount of food assistance delivered to affected communities in Pibor and Jonglei towards the end of last year was "not sufficient to avert the likely famine" now occurring.
Hundreds of tonnes of food aid – enough to feed more than 72,000 people – were also stolen in Pibor and Jonglei last year, causing aid agencies to rethink the best way to deliver lifesaving assistance.
Simon Mawa, a nutrition officer with Joint Aid Management, an international NGO, said his organisation stopped prepositioning supplies in Pibor and Jonglei after their warehouses were looted twice last year.
Mawa said the decision will hopefully prevent aid diversion, but accepted it has come at a cost: The aid group now delivers assistance in dribs and drabs, and malnourished children are sometimes forced to wait for their vital weekly supplements.
With violence expected to pick up as the dry season approaches, some community members in Pibor are now trying to focus on unity – traditional dancing ceremonies have been arranged, and local leaders are urging youth to put down their weapons.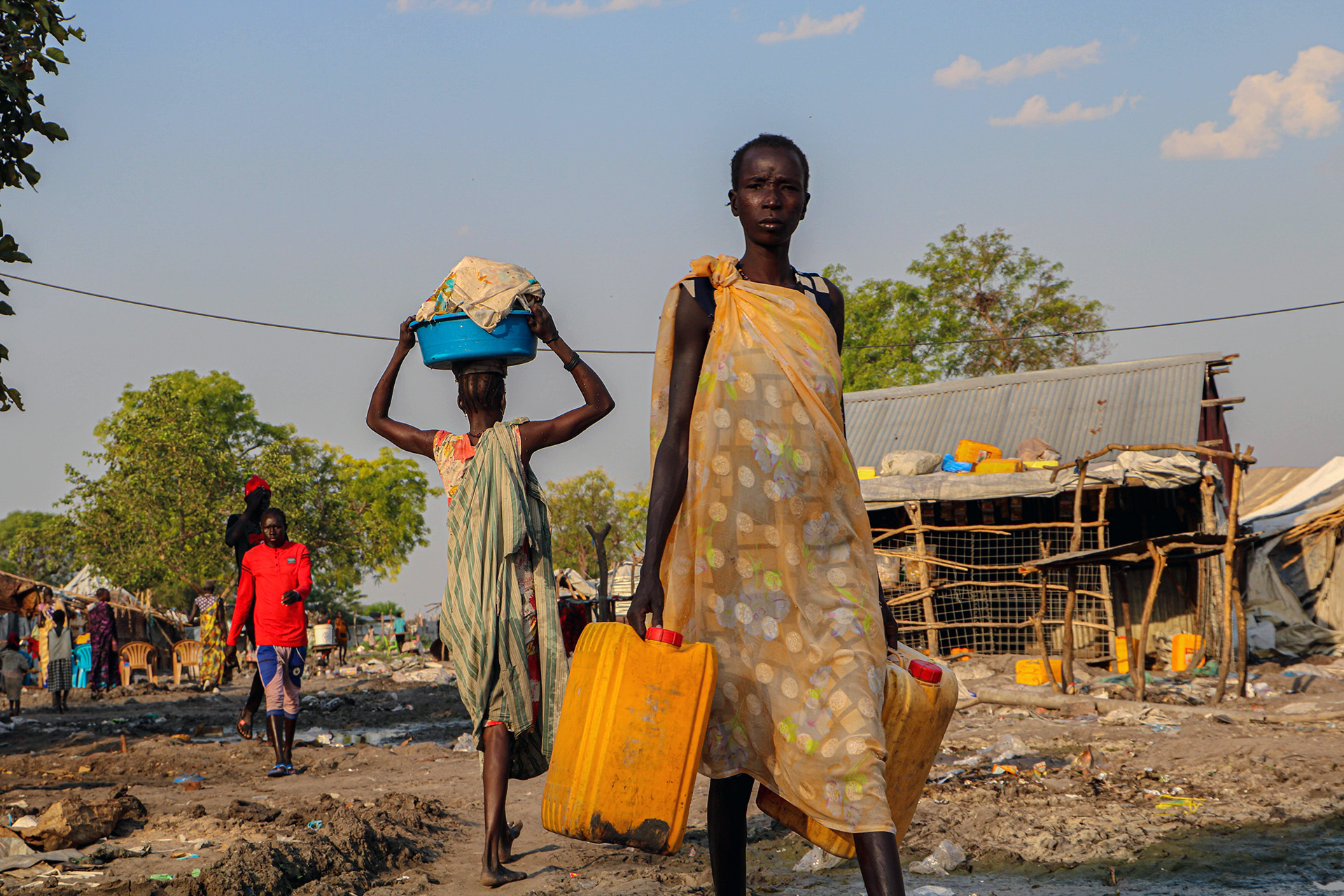 "We are all tired now," said Konyi, the Pibor administrator. "We know when we fight nothing beneficial comes of it."
Standing outside his office in Pibor in December, Konyi – who is from the Murle community – showed TNH an engraved white stick gifted to him by an influential Nuer prophet in Jonglei.
Konyi said members of his community were busy crafting their own traditional stick to send back to the Nuer – a strong sign, he suggested, that different parties are now serious about ending the fighting.
Other local residents were less optimistic.
"I don't trust the stick," said Awowo Bodo, Pibor's former paramount chief. "It's here, but fighting will probably resume."
sm/pk/ag
(*Due to an editing error, an earlier version of this article stated incorrectly that Riek Machar is a member of the Lou Nuer ethnic group. He is in fact from a different Nuer group. The article was updated on 8 February 2021.)