When she was just nine, Sara Nyatapa fled to a UN camp as South Sudanese government soldiers launched attacks against members of her community during the heat of the civil war.
Seven years later, the 16-year-old fears the past may repeat itself after peacekeepers transferred responsibility for protecting her camp to the same government forces she ran from in 2014.
"If security is under government control, it won't be okay," Nyatapa told The New Humanitarian in December from a camp in Juba, South Sudan's capital. "I'm worried that the same thing that happened in 2014 will happen again."
After the civil war erupted in 2013, the UN peacekeeping mission in South Sudan, known as UNMISS, opened up its bases to more than 200,000 people – a move credited with saving tens of thousands of lives.
But defending the camps – known as Protection of Civilians (PoC) sites – tied up the resources of the mission over the years, according to UN officials, while South Sudan's government saw them as a violation of its sovereignty.
Read more → Return pressure builds as COVID-19 hits South Sudan displacement camps
UNMISS officials now claim the mission is no longer needed in the camps. Citing improved security following the signing of a peace deal in late 2018, and the formation of a unity government two years later, they have left five of the six sites so far.
The decision has left camp residents – who mostly belong to communities associated with opposition groups on account of their ethnicity – afraid of what might happen if conflict flares again; something few analysts rule out.
Though South Sudan's main opposition leader and current vice president Riek Machar agreed to share power with President Salva Kiir last year, key parts of the peace agreement have not been implemented amid entrenched distrust between the two men.
Since the peacekeepers began withdrawing in September, sexual abuse and exploitation cases have risen in at least one camp, aid officials told The New Humanitarian, blaming some incidents on government soldiers.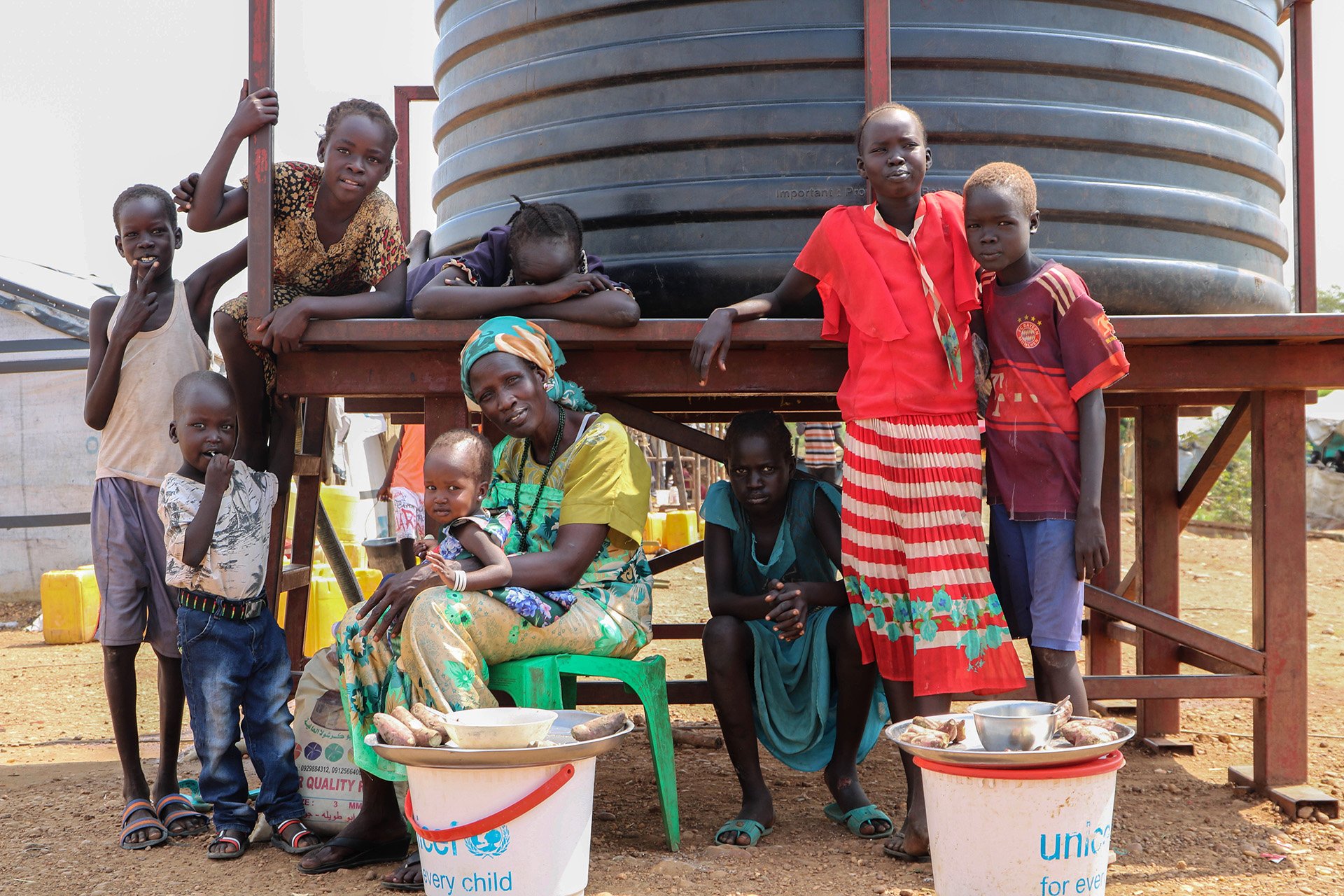 Meanwhile, South Sudanese police officials now responsible for protecting the camps say that residents have rejected their authority, and that the site in Juba where Nyatapa lives currently has no formal security at all.
Concerns are also growing over plans to hand over the sixth and most contentious camp, in the northern town of Malakal: Ethnic and political tensions are frequent in the area and have left residents of the site there fearing the worst.
"Government controlling the camp will be useless to me," said Malakal camp resident Gideon Gok Bol. "[There's] no good national army trained in South Sudan, just a tribal army."
'The possibility that they would be targeted is very high'
By opening bases to people fleeing violence, the UN sought to avoid past occasions when peacekeeping missions had failed to prevent mass killings, from the Rwandan genocide to the Bosnian war. 
In an interview with The New Humanitarian in December when he was still head of UNMISS, David Shearer said a security assessment of the camps – which housed 125,000 people as of February – showed "no risk" in transferring them to the government.
By withdrawing UN personnel, Shearer said the mission would be able to boost its presence in other parts of the country where violence persists and people face more immediate risks.
"I can't responsibly dedicate hundreds of police and military to protect places that don't need protection when, in other places in the country, there are people who have no protection and who are being killed; women being raped, villages being burned," Shearer said.
While several aid workers who spoke to The New Humanitarian agreed with the decision – viewing the sites as unsustainable in the long term – most camp residents distrust the government and fear a breakdown in the peace process could leave them exposed to new atrocities.
Read more → Old grudges and empty coffers: South Sudan's precarious peace process
Tensions are particularly high in a camp recently handed over to authorities in the northern town of Bentiu, where civilians suffered "staggering" violence by government troops during the civil war, according to rights groups. 
Community leaders from the camp are currently engaged in a war of words with the local governor – who has responsibility for security in the area – for giving government jobs to individuals who they say "committed atrocities and war crimes" against them.
Tensions are also expected at the camp in Malakal, though no timeline has been set for the handover process there.
Mark Millar, a policy analyst for the Norwegian Refugee Council in South Sudan, told The New Humanitarian that ethnic Shilluk living in the Malakal camp are at risk of being targeted by other groups once the UN withdraws.
"There has been a concerted effort to marginalise Shilluk influence on the [Nile's] east bank [where Malakal is based] since 2013, to the point that the community in the site is the last remaining Shilluk community this side of the Nile," Millar said. "The possibility that they would be targeted… is very high."
Spurned police and aid worker assaults
Some camp residents said their trust in security forces would have been boosted if there had been progress in establishing a unified national army, combining opposition and government soldiers.
The new force is a central plank of the 2018 peace agreement, but timelines for its creation have slipped, as have other measures intended to reform the existing military.
"Civilians inside and outside [the camps] have expressed serious concerns about national security forces that have not undergone the security sector reform measures envisioned in the [peace agreement]," said Lauren Spink, a researcher at the Center for Civilians in Conflict think tank.
Incidents involving national security forces have already been reported in the camps since peacekeepers withdrew.
In March, government soldiers attempted to remove an aid worker's trousers with a knife during one assault in the Bentiu site, according to an aid agency security report seen by The New Humanitarian.
Another aid official working in the camp in Juba said cases of rape and physical assault – not necessarily perpetrated by government troops – have increased from around one case per day before UNMISS withdrew to an average of three.
Police officers at the same Juba camp harassed, assaulted, and threatened to arrest a driver working with The New Humanitarian during a visit in December, according to an account from the driver, whose name is being held to protect their identity.
Government officials did not respond to requests for comment, but acting army spokesman Santo Domic Chol called camp residents "opposition sympathisers" who are "politicising the situation". He said they have nothing to be afraid of.
Government police in Juba, meanwhile, conceded that camp residents don't trust them. "Up to now, we have not taken over the [Juba camp] in terms of handling their security issues," said Daniel Justin Boulo Achor, a spokesperson for the national police force. "They are there alone because if we go they will throw stones at us."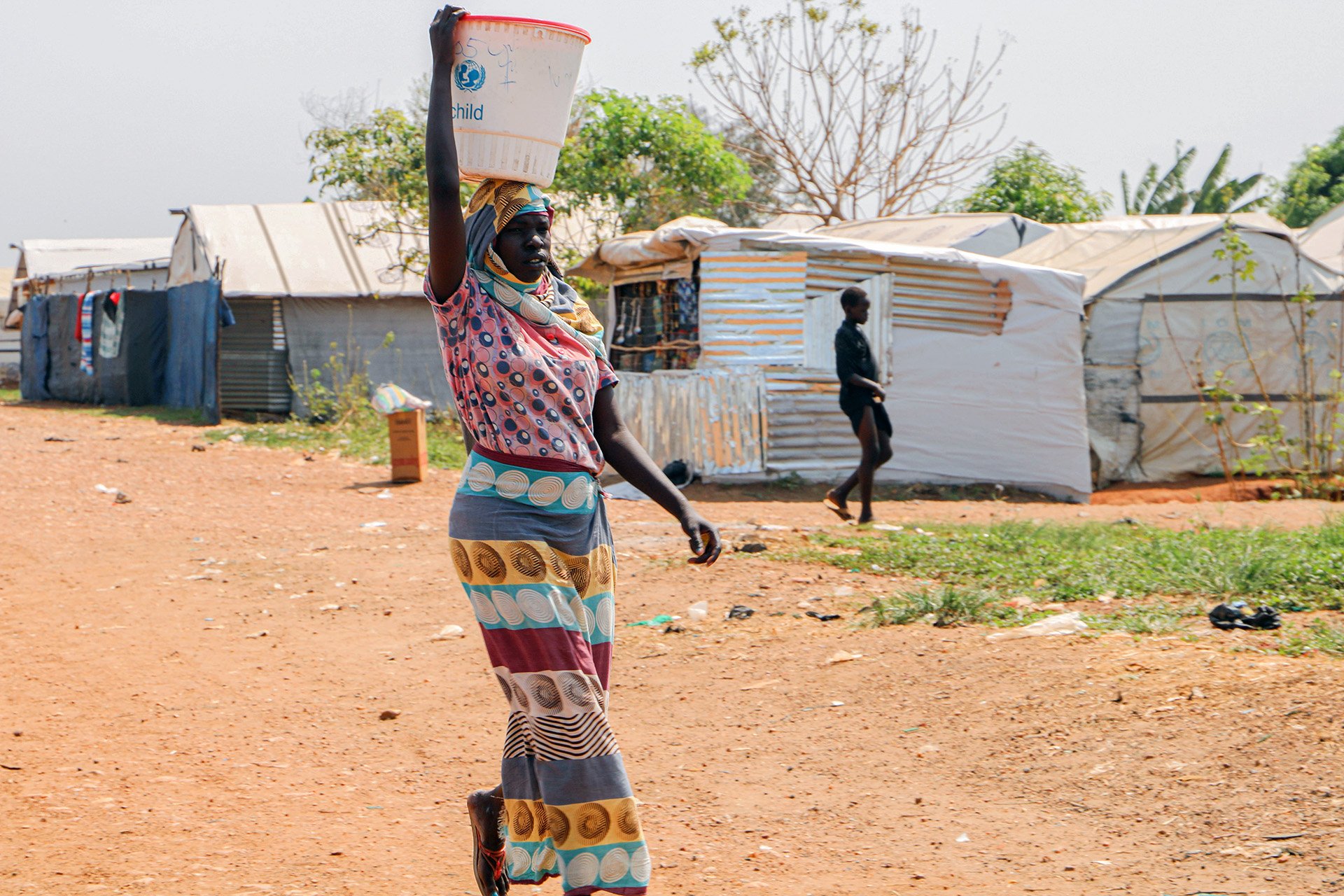 Shifting priorities
UNMISS says troops that guarded the camps can now be used in other parts of the country where conflict is still raging – mostly between community militias and rebel groups that refused to sign the 2018 peace agreement.
Other aid officials and diplomats who spoke to The New Humanitarian also said it doesn't make sense to devote so many resources to PoC camps, which host only one tenth of South Sudan's roughly 1.6 million internally displaced people.
"The question becomes what is the rationale for devoting a relatively higher percentage of those resources to relatively smaller percentages [of people] within the [camps]," said one Juba-based diplomat who was not authorised to speak on the record.
Read more → Floods, fighting, famine: Inside South Sudan's triple crisis
"Is the argument simply: because they had suffered in the past, they are somehow more deserving of continued assistance going forward? Or is the argument that the direct threat to the individuals has largely passed, so now their protection needs, their humanitarian needs, need to be considered just as any person in South Sudan?"
Whether other areas benefit from the camp pullout remains to be seen, however. Shortly before leaving his post in April, Shearer, the former UNMISS chief, said the mission would cut its overall military and police numbers by roughly seven percent in 2021.
One analyst with close knowledge of the mission said it "seems implausible" that UNMISS will have freed up enough troops through the camp handover to have a tangible impact on the security situation in South Sudan given the overall troop reduction.
"In reality, the mission will likely just have a reduced force with reduced capacity," said the analyst, who asked not to be named to avoid jeopardising their relations with UNMISS.
Funding fears
Aid workers also fear funding – already a problem in South Sudan's wider humanitarian response – may be further reduced as a result of the pullout.
In the past, donors believed services had to be brought to PoC camp residents because they had nowhere else to go, said Esteban Sacco, acting head of mission for the UN's emergency aid coordination body, OCHA, at the time of the interview in December.
If donors now consider the camps safer places to move in and out of – in line with UNMISS – Sacco said that could lead to less funding for things like road improvement and water management within the sites.
In April, the UN's World Food Programme said a funding gap – unrelated to the pullout – had forced the agency to reduce food distributions, leaving around 700,000 refugees and internally displaced people, including those in PoC sites, with only half the recommended rations.
Aid groups said further cuts to funding would have a negative impact on the sites, where substandard living conditions are already causing high rates of diarrhoea, hepatitis E, and malaria.
Despite the dire conditions, camp residents said they have no plans to leave.
"I'm afraid of the government," said James, a Juba camp resident who only wanted to use his first name. "I'm worried about men with guns, soldiers, police... they're the same forces that were killing us."
sm/pk/ag