IRIN's analysis of casualty data shows that the percentage of Syrian civilians killed in airstrikes has reached new heights since Russia began bombing in September.

In January 2016, 70 percent of the 1,084 civilian deaths recorded by activist reporting group the Violations Documentation Center were caused by airstrikes.

But the death toll due to what the VDC classifies as "warplane shelling" had been on the rise since the regime of President Bashar al-Assad's army first used fixed-wing planes to bomb in July 2012, peaking at 65 percent of the civilian death count in May 2015.

While President Vladimir Putin ordered most Russian forces out of Syria on 14 March, saying his intervention had largely achieved its objectives, the key Assad ally has said it will continue to to fight the so-called Islamic State and the Nusra Front. A "cessation of hostilities" has been in place since 27 February, although multiple violations have been reported.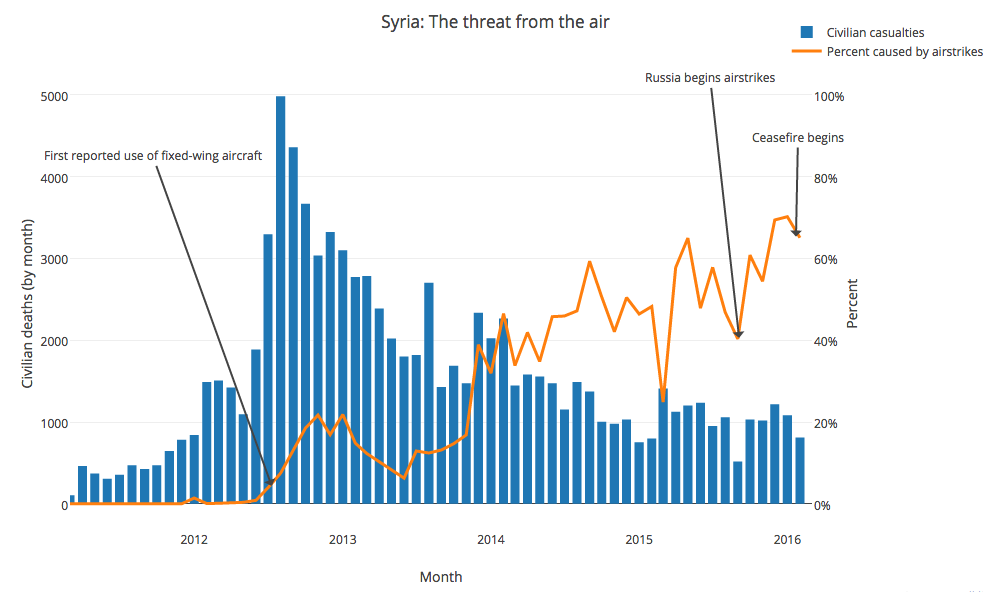 Click here to view the data.