After nearly a decade of war, aid workers in Syria say untreated trauma and the abuse of pain medications are leading to addiction problems they don't have the resources to treat – both inside the country and outside its borders. 
Dr Sulaiman Haj Ibrahim was working for Syria Relief and Development, a Syrian NGO, in 2018 when a young man came to his hospital in the city of Azaz, northwest of Aleppo, desperately seeking help to get off drugs. 
The patient was taking the opioid painkillers tramadol and dextropropoxyphene for injuries sustained during an airstrike in his hometown of Eastern Ghouta, outside Damascus. His leg had been amputated; he walked with crutches and had undergone reconstructive surgeries that required medication to ease the pain. He was hooked and he knew it. 
He asked the doctor, a urologist by training, for any kind of assistance that might curb his drug use. "He was crying, 'Please help me, support me'," Haj Ibrahim told The New Humanitarian during an interview conducted in Gaziantep, a city on Turkey's southern border with Syria that is home to around half a million refugees.
"We weren't able to provide him any support," said the doctor, explaining that the hospital didn't have any programmes to help patients with substance abuse problems. 
Aid groups say the psychological fallout from this trauma has been massive: Depression and other mental health issues are rampant, for Syrians inside the country but also for those who have tried to seek safety elsewhere. 
Treatment services are often inadequate, leading some to try to cope on their own with powerful pain medication, which is often first prescribed for war-related injuries. This can spiral into abuse, and aid groups working both inside Syria and across the border in Turkey – home to more than 3.6 million refugees – say they do not have the resources to help. 
Add to this the complications brought on by the COVID-19 pandemic, said Ammar Beetar*, a psychiatrist based in Gaziantep. Beetar told TNH that more people than usual have been seeking out his help since the coronavirus began to spread, including some people suffering withdrawal symptoms. "They needed painkillers and they have problems sleeping so they started seeking advice," he said. 
Beetar said he knows of two aid groups that began providing online counselling during Gaziantep's May-July lockdown, but added that help, especially on the Syrian side of the border, is limited.
Haj Ibrahim, who has worked for several different NGOs in Syria, told TNH that even before the pandemic, most aid organisations in the country lacked the capacity and funding to treat addiction, which he believes is closely tied to trauma and is especially prevalent among adolescents and young adults. For him, the lack of humanitarian attention to the problem today is a hangover of old thinking from the early days of Syria's war, which began in 2011.
"No one was caring about mental health in the first years of the crisis," Haj Ibrahim said. "All of the health services were focusing on trauma services and primary health services."
Limited services 
The lack of psychological support and addiction treatment are especially pressing concerns in the rebel-held northwest – including in the province of Idlib, which is home to some four million people, of whom the UN estimates around two thirds have been displaced at least once.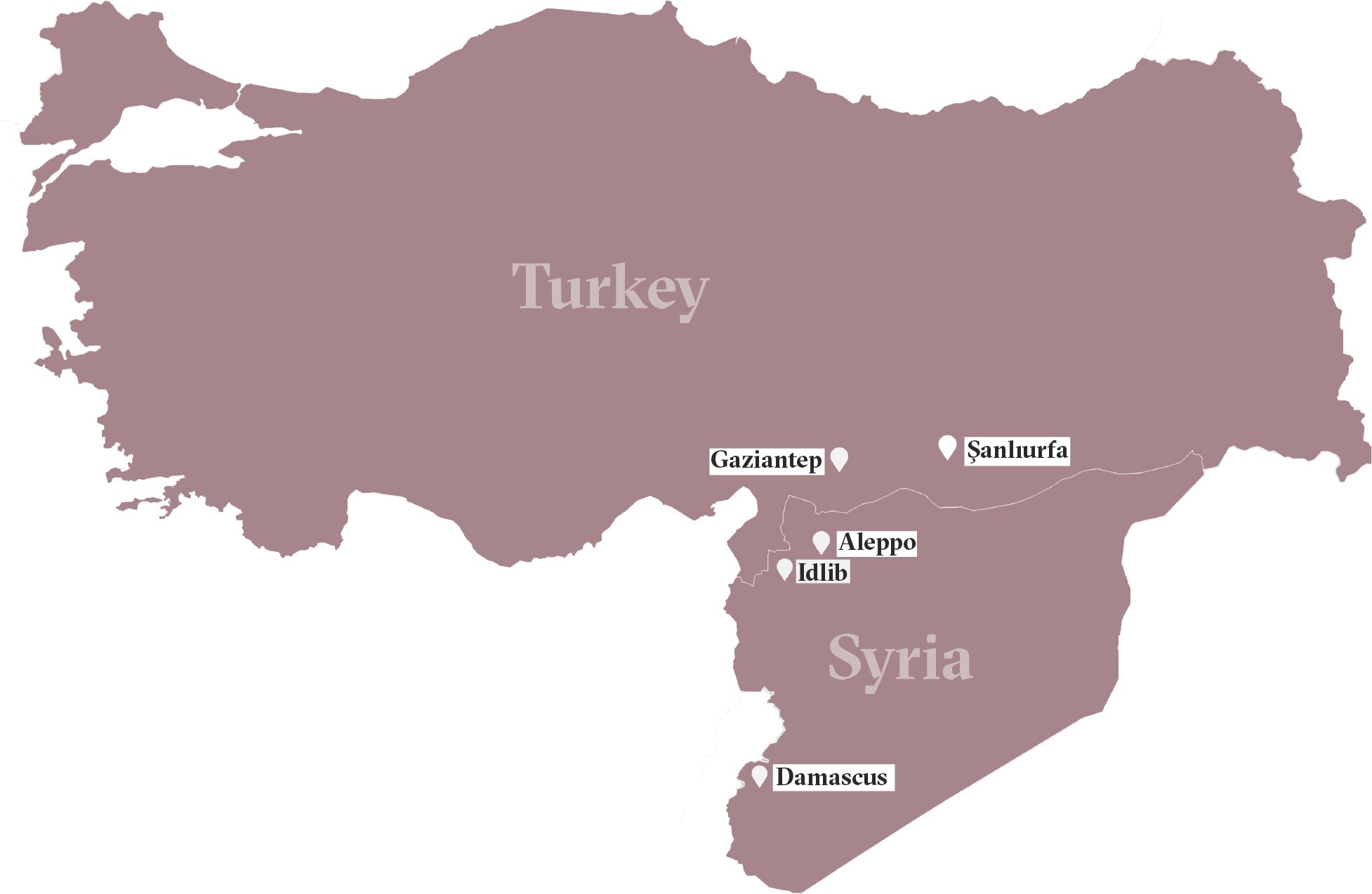 A major government-led offensive to reclaim the region between December and March saw the bombing of hospitals and other healthcare facilities. Around one million people were forced into flight during the violence, and most have still not gone back. 
Haj Ibrahim said the misuse of prescription drugs is commonplace in areas where he worked around rebel-held Idlib and northern Aleppo: Powerful pain medications are cheap and easy to obtain over the counter. He said many people who become addicted are first prescribed the drugs free of charge by humanitarian organisations, and are then often able to keep getting more without prescriptions at unlicensed pharmacies. 
These pharmacies, unregulated and typically run by people with little pharmaceutical knowledge, help to fuel people's addictions, explained Beetar, the psychiatrist. 
Problems are compounded by the fact that addiction treatment and other psychological or psychiatric services – already limited in Syria before the war – have been further depleted due to the conflict, Beetar told TNH: Two private hospitals near Damascus that used to accept drug abuse cases are no longer operational, and only one centre in northwest Syria offers specialised treatment for drug addiction.
COVID-19 has made accessing this sort of care even more difficult, given the restrictions some healthcare facilities have put in place on non-emergency or in-person care. While Syria's numbers are considered unreliable due to minimal testing, in a 29 September update, the UN's emergency aid coordination body, OCHA, warns that the COVID-19 situation has "rapidly evolved" in parts of the country controlled by the government, and cases have also been rising in the northwest since the region's first positive test in early July.
Cross-border spillover
Beetar began working in Gaziantep in 2015. Since then, he has seen more and more Syrian patients in Turkey who first started taking medication for injuries and later began to self-medicate. 
Beetar believes the root of these addictions is three-pronged.
First, language barriers with hospital staff in Turkey can lead to users taking pain medication without understanding proper dosages or the possible side-effects.
Second, rather than using state medical services, refugees may opt to buy medications from local dealers who do not require prescriptions or limit how much medication people buy. And many refugees live in Turkish cities where they are not registered with the local authorities, and therefore can't access state healthcare there. 
Lastly, people wind up consulting friends and neighbours for a recommendation, and find that medications like tramadol are well known and readily available over the counter. "Personal advice is turning them into drug abusers," Beetar said.
Increased demand for opioids also fuels a black market on both sides of the border. Pharmacies inside Syria are stocked by trafficking networks, and drugs can still make their way back into Turkey through border crossings that – although already mostly closed to refugees trying to flee from Syria to Turkey and now further restricted because of COVID-19 – remain open to aid and commercial traffic.
According to a February 2019 report by the International Crisis Group, drug abuse has spiked among younger people in recent years in the Turkish city and smuggling hub of Şanlıurfa, east of Gaziantep. ICG said that young people in Şanlıurfa were being recruited by cross-country drug-running operations, which put them at risk of deportation from Turkey to Syria and exposed them to the drugs themselves. 
It's not clear how that particular situation may have changed in recent months, but the UN Office on Drugs and Crime said in May 2020 that the pandemic has caused disruptions to trafficking networks, pushing suppliers to shift how they work: changing, for example, their modes of transportation and exploiting weaknesses in border controls. It also noted that disruptions in supply chains of certain medications may be pushing some people to turn to riskier alternatives.
What is clear is that the scale of the drug problem for refugees in Turkey has grown over the past years, said a counsellor from a Turkish NGO that provides psychosocial support for displaced Syrians in the region – they asked not to be identified out of fear the group's license would be revoked by the government. 
In addition to using tramadol for pain, the counsellor told TNH last year that he was seeing more and more teenagers and young adults using pain medications recreationally. If users forfeit counselling sessions with this particular NGO, monitoring their progress is often impossible, especially if they leave Turkey. 
"We don't know after giving up the sessions if they go back to Syria, or if they are here," said the organisation's regional coordinator for southeast Turkey, who also asked not to be named. 
Representatives from the Turkish Ministry of Health and the Syrian Ministry of Health could not be reached for comment on the scope of the problem in their respective countries.
Lack of support
On both sides of the border, aid groups say it is hard to get funding for programmes that support mental health and might help prevent addiction, as well as treat it. In part, this is because even after almost 10 years of war it can be hard for NGOs to raise funds for non-emergency care when there are still acute needs and people running for their lives. 
The Syrian American Medical Society set up a mental health centre in Gaziantep around a year ago, but Mohamad Katoub, the US-based group's former advocacy director in Turkey, said that before that there was a lag in implementing programmes due to licensing requirements and a lack of financial support. 
"People have fatigue; donors have fatigue," he said. 
It's not just a challenge in Syria. According to the UN, less than one percent of international aid for global health is allocated for mental health. Philippe Duamelle, UNICEF's representative in Turkey, told TNH via email that the sector providing psychosocial support for refugees in the country is still underdeveloped. 
"Coverage and quality of specialised services, including mental health, is especially limited," he said. 
UNICEF told TNH that the agency is working with Turkey's Ministry of Family, Labour, and Social Services to set up a hotline that will provide counselling services during the pandemic, and that they were aiming for it to become operational this week.
"Coverage and quality of specialised services, including mental health, is especially limited."
Duamelle said there are 18 mental health or psychosocial support service centres in Gaziantep. But these don't include treatment for addiction, and patients who require further specialised support are referred to government services. One state-run facility in Gaziantep does treat drug addiction now, but acceptance as an in-patient isn't guaranteed, and beds in the facility are limited. 
More relief organisations in Turkey are beginning to establish mental health centres, though Katoub said they struggle to staff centres with qualified professionals, and to keep those working in the sector from burning out. 
Both human and financial resources are hard to find for a problem that may be increasingly visible but has long been neglected.
"Nobody is paying attention," Katoub said. "They've heard it before."
*(An earlier version of this story incorrectly spelled Ammar Beetar's name as Ammad). 
bj/sl/as/ag