Billed as the largest mangrove restoration programme in the world, a project in the Saloum Delta in western Senegal aims to undo decades of damage to a vital ecosystem, but critics say the scheme dispossesses the local community and amounts to little more than "ocean grab".
Climate change (lower rainfall, rising sea levels, and harsh droughts) coupled with unsustainable human exploitation has seen some 40 percent of Senegal's mangrove cover lost since the 1970s.
It's a region of rich biodiversity: some 2,000 species of fish, molluscs, and crustaceans live among the roots and mud of the mangroves. For Ablaye Marone, who works as an volunteer guide and ranger in the national park that covers 76,000 of the delta's 146,000 hectares, it's a lot more than that.
He told IRIN that replanting schemes are "a question of survival".
"We make a living only from mangroves," he explained. "Take me for example. Aside from activities as a guard, I place beehives in the mangroves to collect honey. I make a lot of money doing this that allows me to make ends meet. If there were no more mangroves, there would be no more bees."
Adjarata Diouf, who also lives in Marone's village of Bagadadji, explained how the mangroves "provide an essential source of revenue for women here".
"They offer ideal conditions for the reproduction of fish and shellfish. Our main economic activity is harvesting oysters, from which we make a significant revenue," she told IRIN.
Salt extraction and eco-tourism are also important sources of income in the mangrove areas of Senegal, where hundreds of thousands of people live amid the maze of tributaries and river islands.
Unsustainable exploitation
Mangrove refers both to the range of trees and shrubs that grow in tidal, coastal swamps, and to the wider ecosystem where such vegetation dominates.
Many of the ways people make a living from the mangroves also cause irreversible damage. Some methods of collecting oysters and other molluscs involve cutting the underwater roots they cling to, while the mangrove trees' branches are chopped down to be used as fuel for heating, cooking, and fish-smoking, as well as for construction material for houses, and to make agricultural tools and boats.
It is not only local residents who exploit the mangroves: the riches of the forests attract citizens from other parts of Senegal as well as countries such as Niger, Sierra Leone, Nigeria, Guinea, and Guinea-Bissau.
Once mangroves disappear, livelihood opportunities dwindle.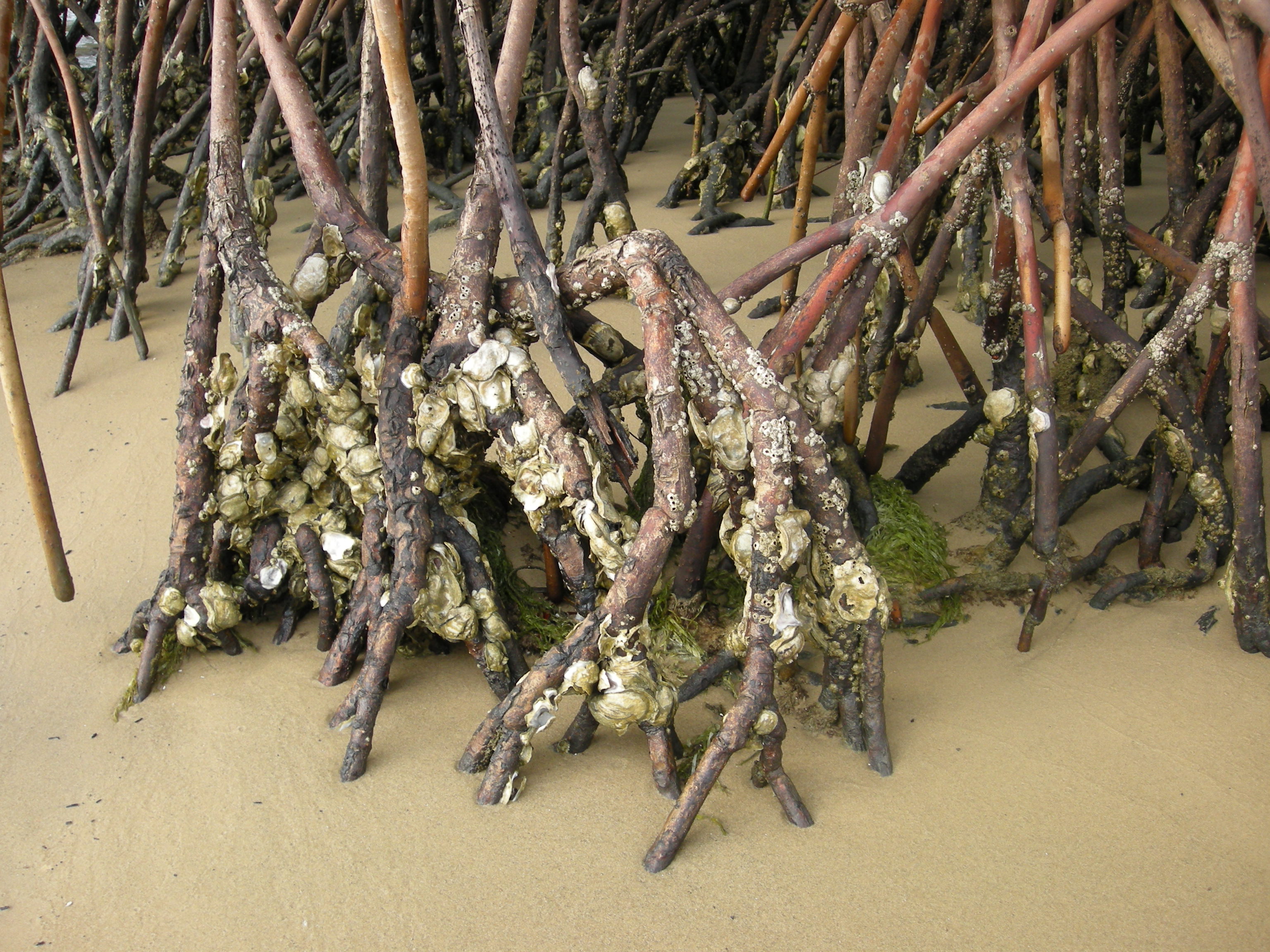 "Before, each woman used to gather up to 10 kilos of seafood every time we went out in our boat," said Diouf. "But now, it's all we can do to collect five kilos. Our revenues have fallen dramatically."
Mangrove depletion leads freshwater courses to become salty, contaminating soil and preventing anything from growing. The resulting loss of agricultural productivity – that of rice in particular – undermines food security. The reduction of mangrove cover also leaves inland areas more exposed to erosion and Atlantic storms. Replanting mangroves is, therefore, everybody's business.
Giant scheme
Because they absorb carbon at up to 10 times the rate of rainforests, mangroves are increasingly seen as a valuable, and sometimes lucrative, weapon in international efforts to mitigate climate change.
One replanting programme in the Saloum Delta, reputedly the largest such initiative in the world, has seen 79 million trees planted and 7,920 hectares of mangrove forest restored. It is a project of Livelihoods Funds, a Paris-based "social business" bankrolled by 10 major companies including Danone, Crédit Agricole, Michelin and Hermès.
By funding the planting of mangrove shoots, which is conducted in partnership with the Senegalese NGO Océanium, "investors receive carbon credits with high social value, which they can use to offset part of the emissions they cannot avoid", according to the Livelihoods Funds website.
Investors expect the 30-year carbon-crediting programme to generate half a million tonnes of carbon offsets over its lifetime. As well as counting against investors' own emissions, they can be traded and sold to other companies or governments seeking to comply with emissions' caps.
The more prominent aims of this mammoth project, in which some 300,000, mostly female, residents of 350 communities have taken part, is to protect arable land from salt contamination, restore rice paddies, and replenish fish stocks by up to 18,000 additional tonnes a year.
But Marie-Christine Cormier-Salem, a French academic who has spent 35 years studying mangrove ecosystems across the world and whose field research on the Saloum Delta was published in August, is far from convinced.
"The charter signed between the external operators and the rural communities stipulates that for 30 years the replanted mangrove is controlled by the donors (i.e. Danone) and henceforth forbidden for any use," she wrote.
Local "harvesters no longer have the right to exploit the reforested areas and are [dispossessed] of their land." Instead, residents are offered the "mere hope-promise that the densification and extension of the mangrove forest might allow their grandchildren to have access to it in an uncertain future."
Livelihoods Funds did not respond to IRIN's request for comment, but Cormier-Salem's findings are in line with broader critiques of so-called "blue-carbon" offset schemes ("blue" because they focus on CO2 stored in coastal ecosystems).
"Increasingly, conservation efforts that purportedly align the needs of the poor, profit interests and environmental concerns are one of the main processes through which ocean grabbing takes place," Mads Barbesgaard, a Swedish geographer, wrote in a paper published by the Transnational Institute, entitled "Blue Carbon: Ocean Grabbing in Disguise?"
"Instead of being a win-win for all actors involved, this commodification and marketisation [of blue carbon ecosystems] further entrenches power inequalities and facilitates grabbing of resources and/or expulsion of local communities."
Everyone joining in
Whether they support the large-scale involvement of multinational corporations or not, the local residents of the Saloum Delta are determined to do their bit to keep their ecosystem thriving long into the future.
Like his brother Ablaye, Mamadou Marone, a primary school teacher (and also a part-time beekeeper), has taken part in a small-scale reforestation project covering Bagadadji and three nearby villages.
"We are aware of the effects of climate change on our lives," he told IRIN. "When we were children, the mangrove was much bigger. It has drastically reduced. As a result, some species of fish and crustacean have disappeared."
The Marone brothers joined hundreds of neighbours in the project, which has added five hectares of mangrove cover around each of the four villages, 20 new hectares in total.
"It is our duty to somehow conserve the mangrove forest, to keep it for future generations," said Nicolas Gomis, a lieutenant in the National Parks Authority. "The local population is very pleased about the mangrove restoration projects."
This small-scale project was carried out in partnership with the National Parks Service, the region's environment agency, and Wetlands International, a non-profit based in the Netherlands.
Wetlands International has taken pains to partner with local authorities and communities, including by helping to set up a knowledge- and best practice-sharing Mangrove Platform with the county government. The multinationals are being encouraged to go further down that road.
cl-am/ag