Hype over what President Donald Trump may or may not say dominated the media build-up to this week's UN General Assembly. However, US funding cuts and the apparent absence of American authority on key global issues weigh more heavily over world leaders beset by a host of daunting humanitarian challenges.
It's the first UNGA since Trump was elected president. He'll make his debut on Monday in hosting a meeting on UN reform, ahead of his maiden speech to the General Assembly on Tuesday. It's also the first year at the helm for UN Secretary-General António Guterres. His speech opening high-level week on Tuesday will be closely watched, as will his handling of Trump's US administration.
The US decision on the eve of the General Assembly to halve its diplomatic presence in New York doesn't augur well for those concerned that US cuts and retreats from international agreements are creating a dangerous vacuum at a time when the General Assembly has so many global crises to address.
Here's our guide to the major humanitarian issues:
Climate Change
The UNGA is always a vital forum for the world's developing countries, particularly those facing down climate change. The new General Assembly president, Miroslav Lajcak of Slovenia, identified grappling with it a priority for the UN's 72nd session. Catastrophic flooding in South Asia and two record-setting hurricanes that recently hit the Caribbean and the southern United States will lend added gravity to sessions this week.
A high-level meeting convened by Lajcak and Guterres on Monday will focus on Hurricane Irma, which ploughed through the Caribbean and into Florida earlier this month. The UN's regional response plan for the Caribbean calls for $27 million to help up to 265,000 people affected. For the first time in 300 years, no one is left living on Barbuda, according to Antigua and Barbuda's ambassador to the US.
Notably absent from the expected speakers list are any Americans. Trump this year announced he would pull the US out of the Paris climate agreement, angering world leaders and giving an opening to countries like China to take more of a lead on the issue. After word leaked that the US might be changing its position once more, the White House confirmed on the eve of the UNGA that it still plans to renege unless drastic changes are made. On Tuesday, heads of state will meet for a roundtable on climate change. By then, a new hurricane, Maria, will be running over some of the same Caribbean islands hit by Irma, possibly reaching Hispaniola by the end of the week. NGOs hope that attention will rub off on the sustainable development goals more broadly, with warnings that countries are falling behind.
Famine
More than 20 million people in Somalia, Yemen, South Sudan, and northeastern Nigeria are still at risk of famine, and their lot will be the focus of aid agencies and diplomats. The UN's just-released State of Food Security report warns that "the long-term declining trend in undernourishment seems to have come to a halt and may have reversed."
Shortfalls in funding persist across the board, and the aid community will be applying further pressure on donors to follow through on their promises. The week's main event on famine response and prevention is on Thursday. It will provide an opportunity for some new faces – recently appointed World Food Programme Executive Director David Beasley and Mark Lowcock, the new top UN relief official – to set out their stall.
Yemen's long humanitarian crisis, deepened by years of war, is now considered the world's most dire: more than 20 million people are in need of assistance; seven million are severely food insecure; two million children are acutely malnourished; the worst cholera outbreak in memory has infected more than 660,000 people and claimed 2,100 lives. There's no sign the warring parties are any closer to ending the civil war. On Monday, UN, EU and Gulf Cooperation Council representatives will host a closed-door donor coordination meeting; Friday will see a separate high-level humanitarian event organised by OCHA, Sweden and the Netherlands.
South Sudan will be the focus of a separate high-level event on Thursday convened by the African Union and the eastern and central African bloc IGAD. In his speech opening the Human Rights Council this month in Geneva, High Commissioner Zeid Ra'ad al Hussein said South Sudan "is being quite simply destroyed". One million refugees have fled to Uganda alone.
Refugees and Migrants
Last September, the General Assembly held a historic, high-level summit on refugees and migrants. The meeting's outcome, the New York Declaration, paved the way for two global compacts – one on refugees and another on migration – that member states are due to adopt in 2018. World leaders at last year's summit agreed to a number of commitments amidst a global surge in displacement, key among them increased international cooperation and responsibility-sharing. This week, member states will take stock after a year that saw anti-refugee sentiment go mainstream in the West. That starts on Monday, with a high-level follow-up meeting.
EU agreements have seen the flow of people from the Mideast to Europe decrease. There is also concern over armed groups preventing the movement of refugees and migrants into Europe, particularly along the Libya route. Additional horror stories abound: off the coast of Yemen, a boat carrying Somali refugees was hit by an airstrike by the Saudi-led coalition in March, killing at least 40, and more refugees have washed up on Yemen's shore after being spilled into the sea by people traffickers. Hundreds of thousands of Rohingya Muslims fleeing Myanmar into Bangladesh present member states with as urgent a crisis as ever – if not one on Europe's doorstep.
On 27-28 September, the General Assembly will hold a separate high-level meeting on combating human trafficking.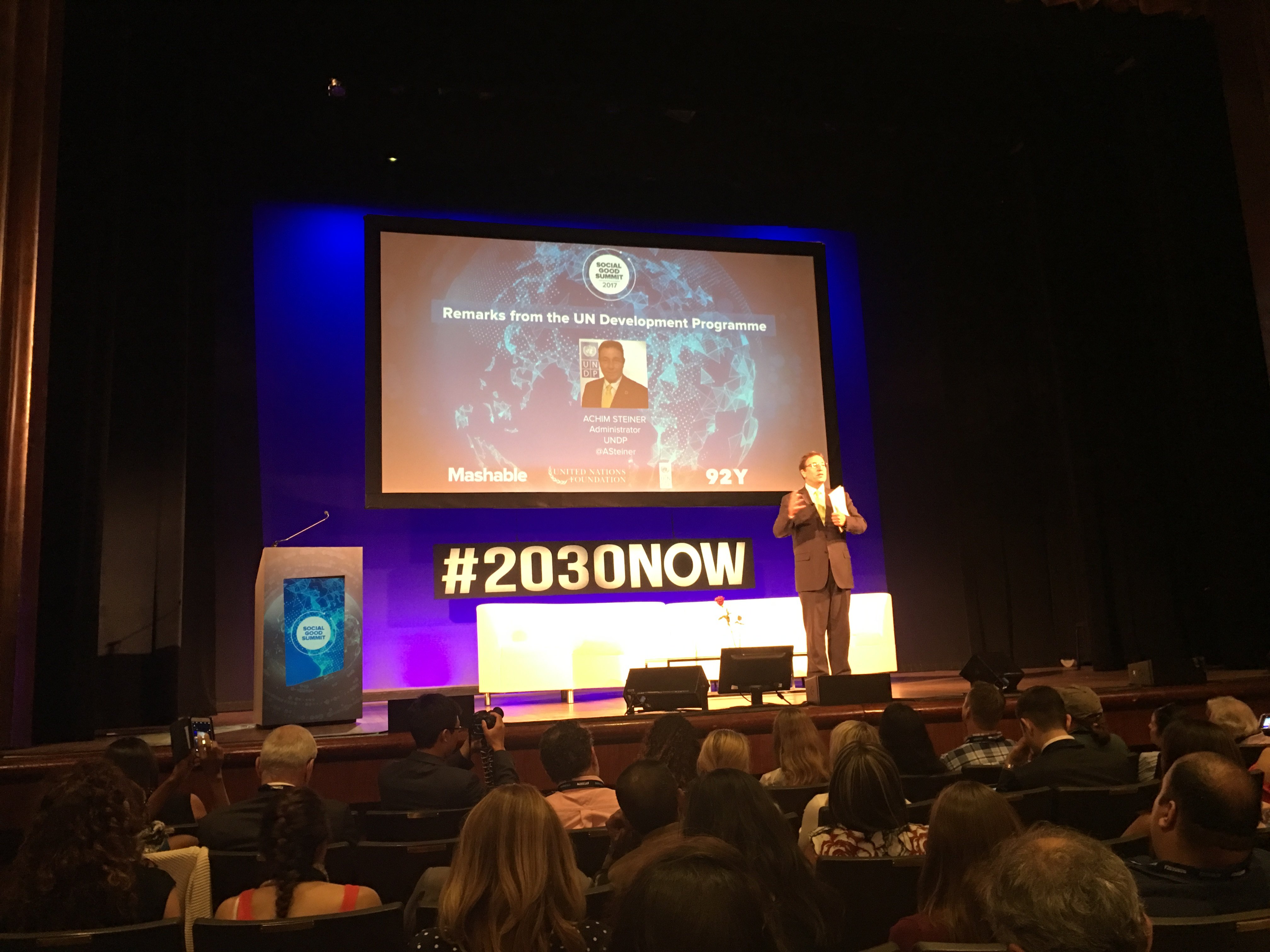 Human rights and Myanmar
This month, Guterres said Rohingya Muslims were experiencing "ethnic cleansing" in Myanmar. The country's leader Aung San Suu Kyi has cancelled her inaugural trip to the UNGA, where she is still expected to face more scorn than any Nobel Peace Prize winner in history. After years of alarm bells ringing, the crisis has now escalated beyond most people's worst fears, with 400,000 Rohingya having fled across the border to Bangladesh, many alleging grave human rights abuses at the hands of the Myanmar military. In a BBC interview ahead of the UNGA, Guterres said Aung San Suu Kyi had a last chance to end the offensive in a national address on Tuesday: "If she does not reverse the situation now, then I think the tragedy will be absolutely horrible, and unfortunately then I don't see how this can be reversed in the future."
Meetings will also be held on the flouting of international law in Central African Republic, South Sudan, Syria, and Yemen, as well as sessions on lawless Libya and Somalia. On Thursday, a meeting will be held about supporting accountability and justice in Iraq as the war against so-called Islamic State winds down. Ahead of high-level week, the General Assembly voted to include the Responsibility to Protect doctrine and mass atrocity prevention as part of its formal agenda.
International peace and security
North Korea's recent nuclear and missile tests are seen as the top priority for the reduced American contingent. Shrugging off Trump's threat to respond with "fire and fury", Kim Jong-un's regime has conducted what is believed to be its largest nuclear test and fired two missiles over Japan.
The Security Council has unanimously passed two resolutions sanctioning North Korea since Trump took office, but the US administration has indicated it could be prepared to take unilateral action.
"I have no problem kicking it to [US Secretary of Defense] General [James] Mattis because I think he has plenty of options," US ambassador to the UN Nikki Haley said on Friday. Lassina Zerbo, the executive secretary of the Comprehensive Nuclear-Test-Ban Treaty Organization, will brief the UNGA on the latest test on Thursday.
Peacekeeping
In June, the General Assembly voted to decrease the overall peacekeeping budget by $600 million, assisted by several missions already in the process of shrinking or winding down. The US had shot for a $1 billion reduction, but ambassador Haley immediately took credit, saying in a statement: "Just five months into our time here, we've already been able to cut over half a billion dollars from the UN peacekeeping budget and we're only getting started." The US wants to review all missions. On Wednesday, a high-level meeting aims to have "frank discussions on the reform of UN Peacekeeping and push forward the implementation and follow-up of reforms for strengthening UN Peacekeeping."
The UN reportedly wants 750 additional troops to step into a "security vacuum" in Central African Republic. CAR has been the site of some of the worst allegations of sexual abuse perpetrated by UN and foreign peacekeeping forces. On Thursday, diplomats meet to discuss Mali, where the UN's deadliest mission is located (two more peacekeepers were killed earlier this month). That same day, the AU and IGAD will meet for the high-level event on South Sudan, where more than 210,000 South Sudanese are still sheltering with the UN.
so/ag