The drought in Somalia is so severe it threatens not only to trigger famine, but also the viability of the age-old pastoralist way of life.
Somalis are tough and resourceful, but this is the third consecutive year of failed rains. Whatever resilience remains is being tested to the limit.
On the road out of Garowe, the capital of the northeastern Puntland region, IRIN encountered three young brothers standing next to decomposing camel carcasses and clumps of dead goats.
The boys – aged under 18 – had been left behind in the desert to tend to the family's last two camels. The family once had 300 goats – down now to 50. They used to have 15 camels. Now, just these two remained, both too weak to move.
The boys had nothing to feed the animals. All they could do was wait for their parents, who were away checking a nearby village to see if any food or pasture might be available.
They would be lucky to find any. In the arid northern regions of Somaliland and Puntland, people load their animals onto trucks and travel far afield on just the rumour of pasture.
No reprieve
The drought is expected to worsen in the coming months. That does not bode well when half of all Somalis – 6.2 million people – are already short of food or in need of livelihood support.
Unless aid can be rapidly scaled up, the conditions are in place for a repeat of the 2011 famine in which 260,000 people died.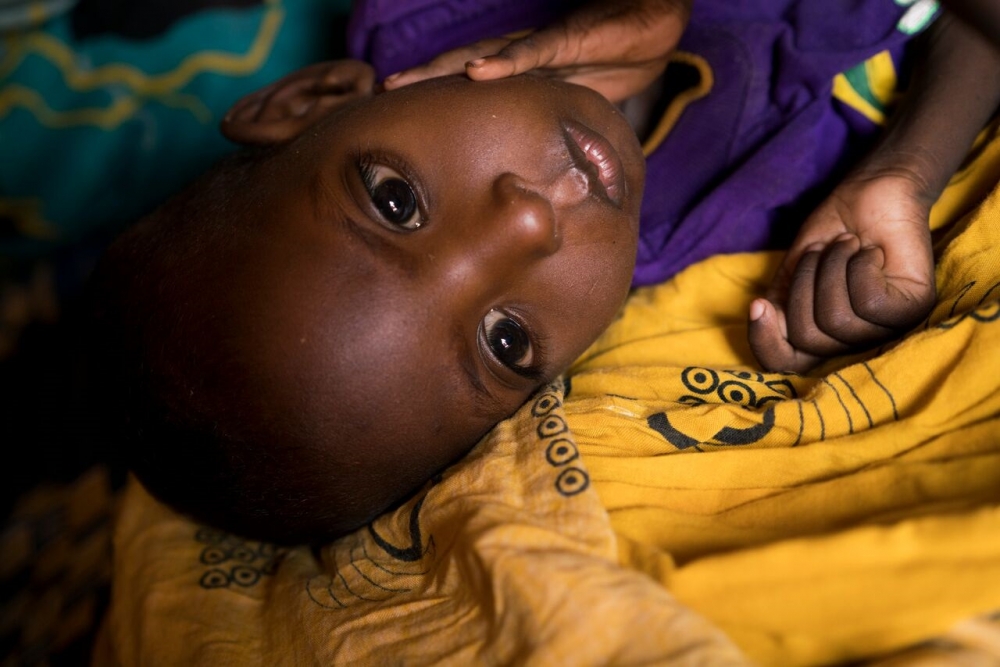 Last week, Somalia's new President Mohamed Abdullahi "Farmajo" declared the situation a national disaster and pleaded with international donors for increased funding. 
Mariam Abdullahi is a mother of seven and a new arrival at a camp for internally displaced persons (IDPs) near Shahda, 170 kilometres from Garowe. She and her husband lost more than 400 of their 500 goats to the drought and high temperatures.
"All of the animals are gone," she said. "In two weeks, we will have no food or water left."
For now, her family – and more than 300 other families at the camp – rely on the kindness of the surrounding community. They can only hope that food aid will arrive soon.
Price crash
"Sixty percent of our livestock has been lost in the past two months alone," said Ahmed Abdullahi Abdirahman, manager of Puntland's Humanitarian Affairs and Disaster Agency. "That number is increasing day after day."
Dead goats and camels litter the roadside across the semi-autonomous region, which is dependent on the federal government for emergency aid.
In the livestock markets, traders are frustrated and have little to sell – even though prices have crashed. The results have been devastating for a livestock-reliant economy, shrinking people's purchasing power. 
"Whether we are in urban settings or nomadic communities, it is all about livestock," said Abdirahman.
To try and cope, families have maxed out their credit to cover rocketing food and water prices. Many IDPs are in debt to their host villagers, and if the rains due in April fail again, everyone will be further impoverished.
The government in Mogadishu and the humanitarian agencies are scrambling to coordinate the drought response, and to keep up with the pace of people moving across the country in search of aid.
Unlike in 2011, where the drought and famine affected particular areas, the majority of the country is in trouble this time.
On the move
"This drought has caused big shifts in demographics, with more people realising that they cannot sustain this lifestyle that is essentially weather-dependent," said Michael Keating, special representative of the UN secretary-general.
"There are more people moving into urban areas than ever before," he noted. These fresh influxes are adding to large numbers of already vulnerable IDPs, uprooted by Somalia's more than two decades of instability.
Throughout Puntland and Somaliland, NGOs are working to support displaced pastoralists as well as host communities.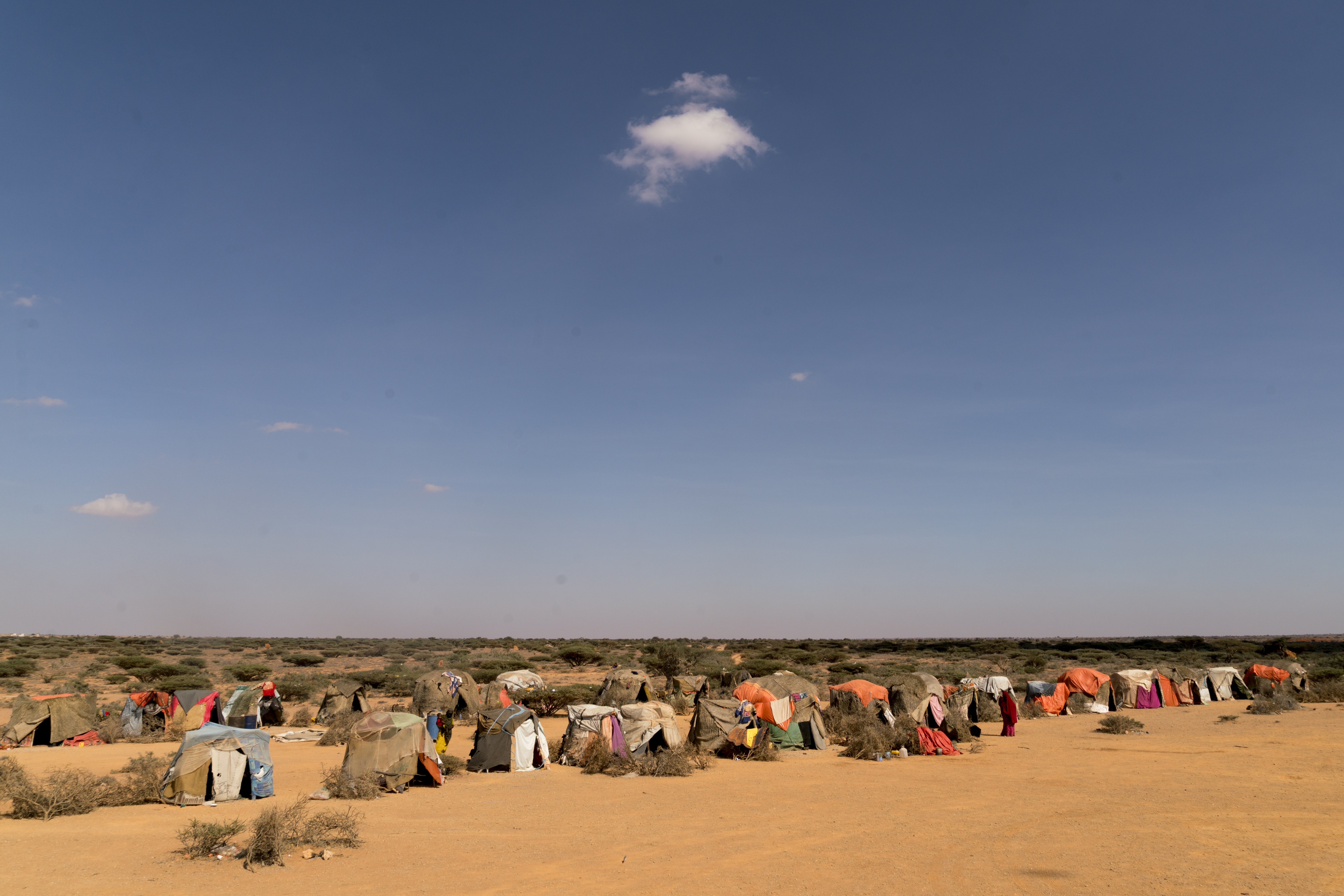 "We have a big number of IDPs and it's increasing each day," said Abdi Shukur, the village head in Shadha. "These groups need urgent support. Resources are being shared between the IDPs and the host community as well."
Outside Puntland, people are also on the move. They are typically heading to Mogadishu, or, from the south-central region, across the border into Ethiopia.
"We're seeing the highest rates of arrivals [in Ethiopia] that we've seen in five years," said Tom Arup of Save the Children.
The threatened closure by neighbouring Kenya of the giant Dadaab refugee camp, which sheltered people during the 2011 famine, has removed that escape option.
Delivering aid to the south-central region is also complicated by the al-Shabab insurgency. The jihadists could look to block humanitarian access as they did in 2011, with disastrous consequences.
So far, aid groups say there are only isolated reports of interference, and al-Shabab may have learnt its lesson after its previous tactics backfired and caused local resentment.
But roadblocks by various armed groups are widespread in south-central, with up to $4,000 charged for access to certain areas, according to the humanitarian assessment project, ACAPS.
"If you're trying to move aid around, it doesn't matter where you are in this country: There will be people who may see it as an opportunity," said Keating.
Spiking malnutrition
As drought edges closer to famine, malnutrition rates across the country have spiked.
At least 110 people, mostly women and children, have already died from hunger-related illnesses in the southwestern Bay region, Prime Minister Hassan Ali Khaire said on Saturday.
At a clinic in Yaka, in the northeastern Bari region, mothers bring their children in for weekly weigh-ins and handouts of fortified peanut paste to treat their severe acute malnutrition.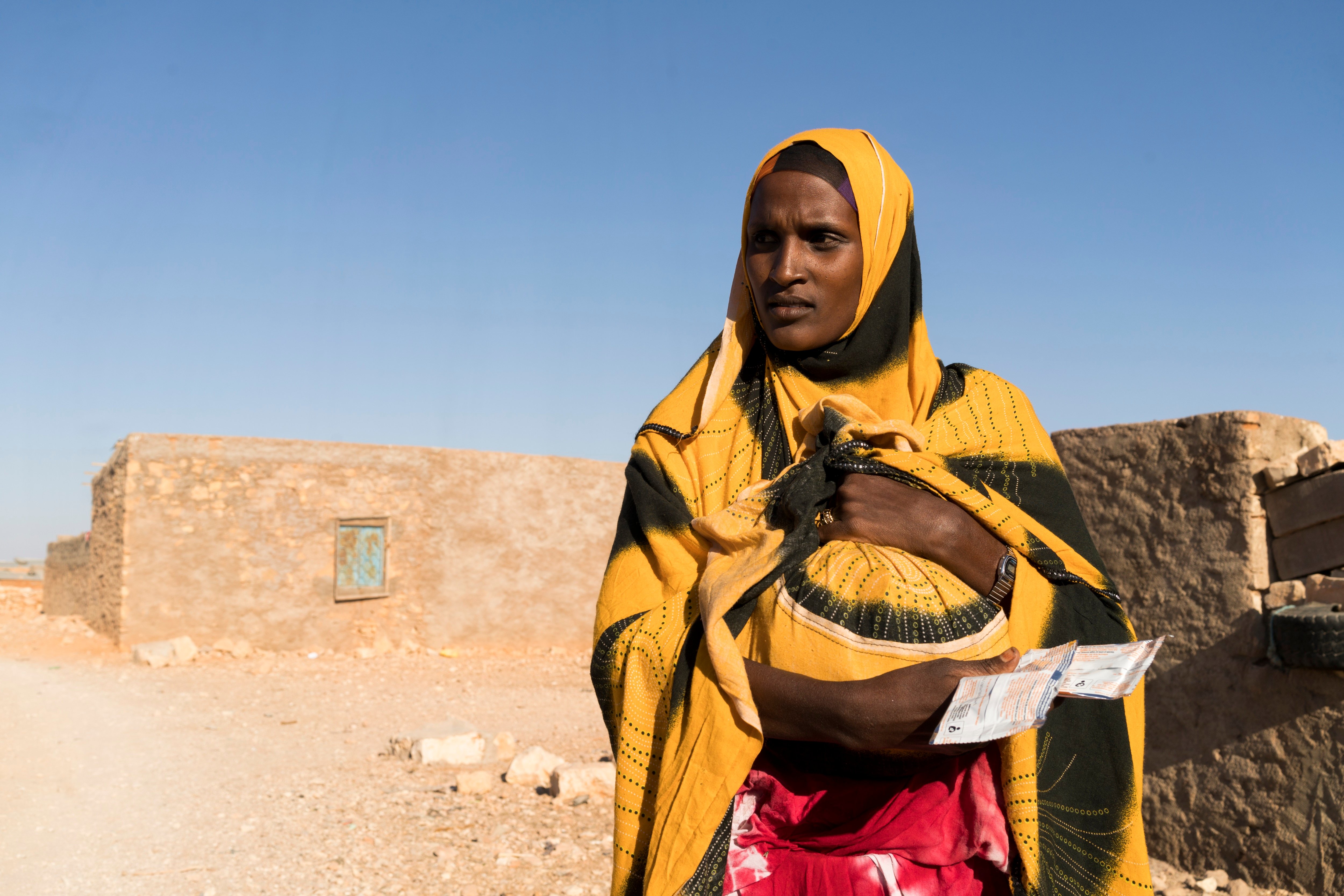 But it's not just the children. Milgo Hussein, a 20-year-old mother of one, was also diagnosed as malnourished. She left the clinic with dozens of packs of the nutrient-rich paste and strict directions from the head nurse. 
"It's worrying," she told IRIN. "The goats have died. And now the children are dying. What's next for us?"
Act now
In many of the makeshift shelters at Uusgure IDP camp, a three-hours' drive from Garowe, mothers like Buxo Hussein watch over sickly children, some dazed or writhing in discomfort on the floor.
The first arrivals came four months ago; today the camp population is pushing 400 families. "Food aid came months ago," said Hussein. "It was just rice and sugar, nothing for the children."
Her husband took their last 30 goats to the coastal town of Bayla in December when he heard there was rain there. She will stay at the IDP camp until he returns but is unsure how she'll manage with her seven children.
Fadumo Isse's husband is also on the coast with their last 20 goats.
"We don't have a plan. If we don't get help, we'll just wait," she said. "We don't have funds to move. We are hopeful the rains will come, but we don't know what to expect."
The humanitarian community has a window to act before it is too late. "In 2011, there were warning signs that frankly weren't acted upon," said Arup of Save the Children.
"There is an opportunity here to avoid what happened then. Will the world act quickly enough?"
But in addition to the immediate challenge of the emergency response, the government and aid workers are wrestling with the long-term impact of a drying climate.
"The country remains perilously vulnerable to things like the El Niño effect, climate change… [and] environmental degradation," said Keating.
Nomadic pastoralism is the system best adapted to an arid environment. But even Somalia's enterprising herders have been undone by the ruthlessness of this drought.
js/oa/ag