Mary, aged 25, was terrified when she met the Bedouin smugglers she and her husband were paying to take them across the desert from Egypt to Israel in 2006.
"At first I didn't trust them… but I had no choice." For five days and nights they survived on dry bread and water before reaching the border area, with their two children.
Having paid US$300 for the services of the Bedouin guides thus far, they were bluntly told to stump up more money for a bribe to keep the Egyptian border guards sweet.
It is estimated that over 17,000 African asylum-seekers - mainly from Eritrea and Sudan - have crossed the Egyptian border into Israel since 2006, according to Sigal Rozen of the Israeli NGO Hotline for Migrant Workers.
Israel is a dream destination for asylum-seekers weary of living in limbo in Egypt, and Bedouin smugglers have stepped in to meet demand, Rozen said.
According to the
UN Refugee Agency (UNHCR)
, Egypt hosts refugees and asylum-seekers from 38 countries. The registered "population of concern" to UNHCR numbers about 42,000, including 10,000 who have not contacted UNHCR or any of its partners in the past three years for assistance or document renewal. At the end of 2008, 54 percent of these were Sudanese (65 percent from Southern Sudan); 24 percent were Iraqis; and 13 percent were Somalis. There was also a growing number of Eritreans and Ethiopians.
Sudanese nationals can enter Egypt with a tourist visa. On arrival, many head for the UNHCR office in Cairo's 6 October district, where the application process for official refugee status begins.
The 1951 UN Convention Relating to the Status of Refugees to which Egypt is a signatory, makes it incumbent on states to provide primary education and allow refugees to live freely. In reality, however, asylum-seekers and refugees in Egypt are denied free primary education and forced to rely on work in the informal economy or on handouts from aid agencies, according to Rozen.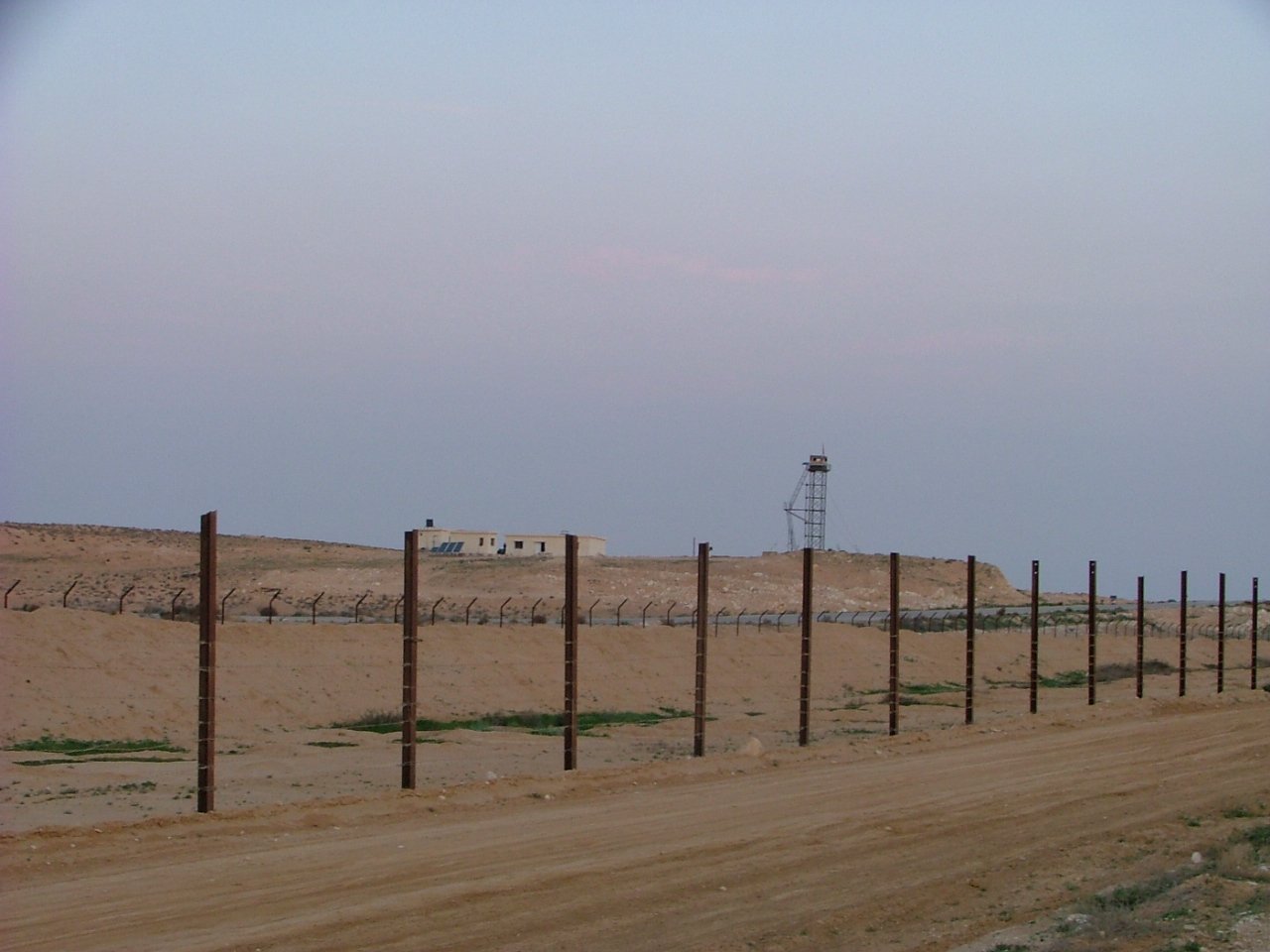 2007082226
Photo: Shabtai Gold/IRIN
African asylum seekers cross the Egyptian-Israeli border to reach "the promised land" (file photo)

A risk worth taking?
Mary is from Southern Sudan, where a raid on her village in 2000 left her mother dead and scattered her siblings with whom she has not been able to resume contact. She fled to Cairo the same year.
In 2005, she, her husband and young children took part in a
protest
against the lack of human rights for African asylum-seekers. When her husband was arrested and allegedly tortured, she decided it might be worth taking the risk to get into Israel.
The Sudanese authorities in Khartoum view Israel as an enemy state and any Sudanese nationals entering the country are subject to the death penalty in Sudan.
Mary told IRIN the gunfire she heard after she and her family had safely made it across the border "was probably not intended to hurt us but a way of making the [Egyptian] police feel they were doing their job, having taken bribes to ignore us".
In 2006, Mary was in the first wave of Sudanese immigrants to Israel. Jobs and UN papers came more easily at that time. She worked in a biscuit factory and saved enough money to open a hair salon. She is happy with her life in Israel - "but if Southern Sudan secedes, I will return home - only then."
ra/at/cb
---
This article was produced by IRIN News while it was part of the United Nations Office for the Coordination of Humanitarian Affairs. Please send queries on copyright or liability to the UN. For more information: https://shop.un.org/rights-permissions