Every Friday, IRIN's editorial team offers our take on humanitarian news, trends, and developments from around the globe.
On our radar:
Iraq's Basra blues
A year ago Iraqi forces took back the country's second city, Mosul, from so-called Islamic State. National elections in May passed off peacefully (even if turnout was low), and attacks and bombings have been punctuating daily life less frequently. In Baghdad, the proliferation of cafés, clubs, and bars is encouraging talk of a rebirth, even of the capital getting its groove back. So, is Iraq's endless cycle of violence finally ending? It doesn't look that way down south, in Basra. On Saturday the Iraqi parliament will meet in emergency session after imposing a curfew on the city to control protests in which nine demonstrators were killed since Tuesday – raising the toll since July to 26. Amnesty International has called for an investigation into an allegedly heavy-handed crackdown by the security forces. At issue is the delivery of basic public services – 30,000 people have been hospitalised after drinking polluted water – but a wider narrative is at play, too. Now that the "war" is over, the political class is under fire from angry citizens wondering when some of the billions of dollars of foreign investment promised to the oil-rich country might trickle down to them. Four months after the elections, efforts to forge a new government are beset by in-fighting and allegations of interference from Iran and the United States. So it's 15 and a half years after the US-led invasion, and Iraq is still a long way from peace. The country, it seems, has a long road to recovery, as this longread from Middle East Editor Annie Slemrod suggests: Searching for Othman.
Lake Chad's protection gap
Ever struggle to get to grips with the somewhat ambiguous humanitarian term, "protection"? The crisis in Africa's Lake Chad region – propelled by armed conflict, climate change, and poverty – puts it in sharp focus. "One day they told me it was my turn to make a suicide attack," Halima, a young Chadian woman whose husband had forced her to join the Boko Haram insurgency, said in a short film played to delegates at a donor conference in Berlin earlier this week. "When I asked them when, they said, 'today'." Halima survived the blast but lost both her legs. Mark Lowcock, the UN's humanitarian chief, told conference attendees that insecurity, abductions, the forced use of children as human bombs, and gender-based violence were part of daily life in the region, which encompasses parts of Cameroon, Chad, Niger, and Nigeria and where more than 10 million people need life-saving assistance every day. "At the heart of this crisis, it is a crisis of protection," he said. More than $2 billion was pledged at the conference towards humanitarian needs and long-term resilience, more than th $1.5 billion sought and three times the disappointing haul last year.
Yemen consultations on hold
They aren't negotiations, and they're not off to a brilliant start. A fresh phase of UN-brokered "consultations" between two key blocs in Yemen's war was planned for mid-week in Geneva but haven't got underway. On Wednesday afternoon, UN peace envoy Martin Griffiths told reporters he hoped the consultations, the first in two years, could offer a "flickering signal of hope" to Yemenis after years of war that have "driven so many Yemenis to despair". The first steps, he said, could be "confidence-building" agreements – for example, agreeing to facilitate vaccinations or release prisoners. The talks were to feature the internationally recognised Gulf-backed government and the Houthi Ansarullah group. A non-partisan group of Yemeni women were to act as a "technical advisory group", Griffiths said. On Friday, a spokesperson said Griffiths is "still working on getting the Ansarullah delegation to Geneva" – some reports say the group's demand to evacuate wounded colleagues on the same flight was a sticking point.
ICC Rohingya ruling hurdles jurisdiction roadblock
It's an unprecedented ruling that could have far-reaching implications for international justice. This week, the International Criminal Court ruled the court has jurisdiction to examine the alleged deportation of Rohingya civilians from Myanmar to Bangladesh. After months of inaction, the ruling opens a possible legal pathway to international accountability for violence committed during last year's Rohingya refugee exodus. Our June deep dive on this issue is worth another read to explore why the case is so unusual (and what it may mean for international crimes elsewhere). Myanmar's top generals are accused of genocide, but the ICC prosecutor's legal examination hinges on a specific alleged crime: deportation. That may be a narrow focus given the scale of accusations, but the ICC ruling leaves the door open to examining other crimes – as long as some part of those crimes took place in Bangladesh, which is the basis of the deportation ruling.
About the G-word
"Crimes against humanity", "war crimes", or "genocide"? How to categorise the extreme violence enacted on Myanmar's Rohingya minority has been a long-running debate. Last week a UN rights investigation trotted out the G-word, calling for Myanmar's military commanders to be investigated for the crime of genocide – which, unlike the evocative term "ethnic cleansing", is a specific crime under the Rome Statute. But time spent debating what to call the violence may further delay legal action. That's the argument from Charles Petrie, a former UN official critical of the UN's actions (or lack of) at the end of the Sri Lankan civil war. Petrie writes in an op-ed this week in the Guardian: "However we refer to them, immense crimes have been and are being committed in Myanmar. It is time for the world to stop debating how to categorise them."
In case you missed it:
North Korea: Severe flooding has killed 76 people and left just as many missing in the provinces of North and South Hwanghae. The Red Cross says recent heavy rainfall led to widespread floods and landslides that destroyed 800 homes and left thousands homeless.
Papua New Guinea: Health authorities this week confirmed there have been nine cases of vaccine-derived polio so far this year – although the country was declared free of the virus in 2000. The World Health Organisation has said it is investigating at least 65 cases and warned that the risk in the country is "high". The government has launched a nationwide immunisation campaign, but the country's remote terrain and poor weather have posed a challenge.
Burundi: Crimes against humanity may have taken place in Burundi, where abuses by state security forces continue, a UN panel reported this week. Their report, available only in French so far, says the judiciary lacks independence and raises particular alarm at the "regimentation" enforced by Imbonerakure militia, affiliated with the ruling party. The report includes first-person testimonies of torture and beatings.
Japan: It has been a summer of disasters. This week, a 6.7-magnitude earthquake struck the northern island of Hokkaido, killing at least 16, and Typhoon Jebi, the strongest storm to hit the country in 25 years, caused widespread flooding. In July, hundreds died as extreme rainfall and a severe regional heatwave hit parts of the country.
Weekend read: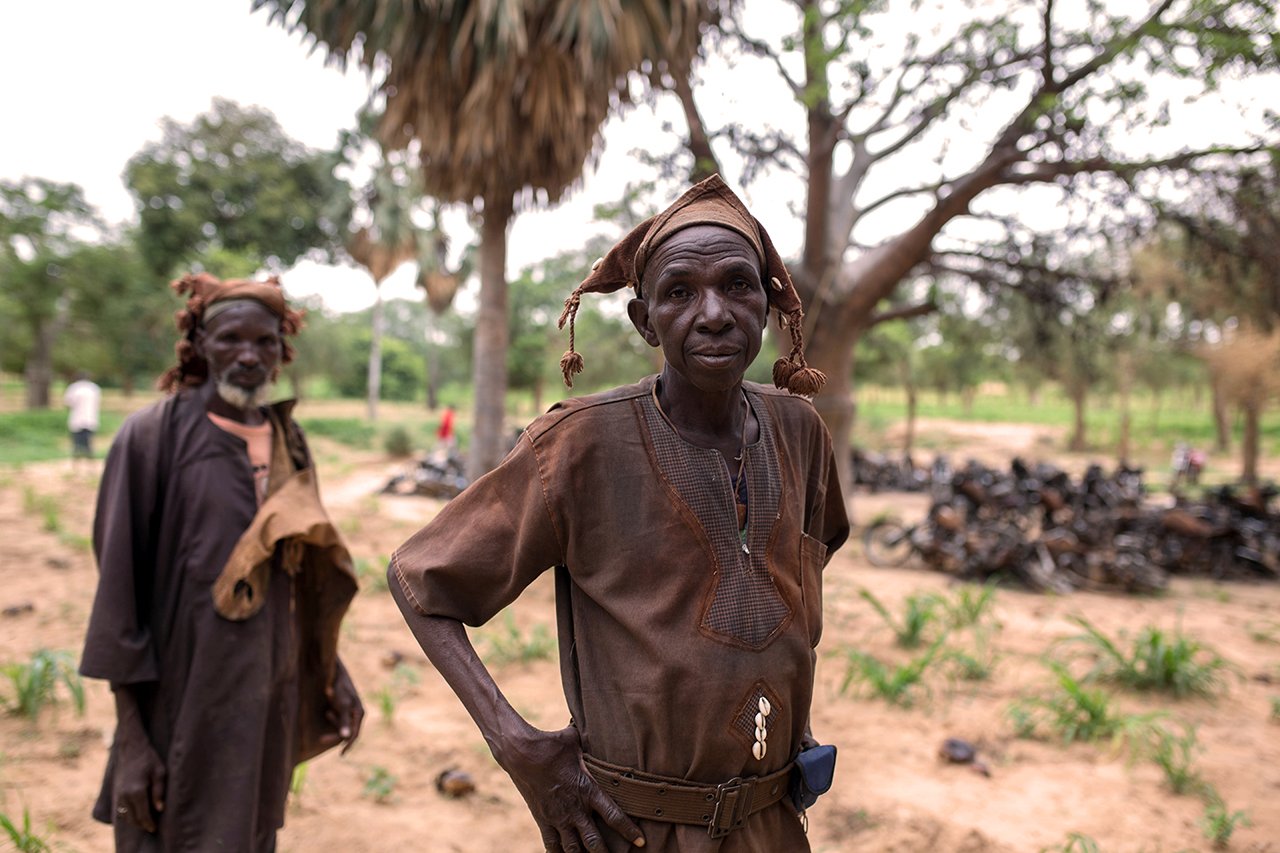 "I have lost everything": In central Mali, rising extremism stirs inter-communal conflict
This Tuesday, Mali's president, Ibrahim Boubacar Keïta, was sworn in for a second term after winning more than two thirds of the vote in the August run-off election. In a low-key ceremony, Keita promised to address the country's deteriorating security. He will find this hard. Since 2012, the country's north has been dominated by Tuareg rebels and loosely allied Islamist groups. Now, extremists linked to al-Qaeda have been recruiting Fulani herders in central Mali, sparking clashes between rival ethnic groups and presenting a fresh challenge to the stalled implementation of a 2015 peace accord. As attacks on polling day showed, the Mopti region is fast becoming the epicentre of this new unrest. Regular IRIN contributor Philip Kleinfeld travelled there to take a look. He discovered that dozens of villages have been burned down in recent months as Fulani pastoralists clash with largely sedentary Dogon, Bambara, and Songhai farming communities. In our weekend read, Kleinfeld chronicles this emerging crisis in central Mali, the part Islamist groups are playing, and the extent to which self-defence militias are fuelling broader conflict.
And finally:
Wealth vs. physical activity
Exercise can help prevent cardiovascular disease, type 2 diabetes, dementia, and some cancers, but 1.4 billion people aren't getting enough, WHO researchers say. Those who get off the couch the least? Kuwait, American Samoa, Saudi Arabia, and Iraq. The most active? The less wealthy countries, led by Uganda and Mozambique. Men are more physically active than women in 95 percent of the countries surveyed. Read more at The Lancet.
bp-am-il/ag/js