The Democratic Republic of Congo has been encouraged to accelerate the rollout of a new programme to demobilise rebel fighters amid surging conflict with armed groups, including the M23, which has seized yet more territory in eastern parts of the country.
But there are limited funds for the programme – which is yet to begin activities more than a year into its creation – and local analysts and combatants are sceptical it will succeed given the failure of three prior demobilisation schemes to ease violence.
"You can take a thousand fighters out from armed groups today, but tomorrow they will be able to recruit another thousand people," said Nene Morisho, director of Pole Institute, a Congolese think tank specialising in conflict prevention and resolution.
The demobilisation scheme – which comes after several years without a nationwide programme – is one of several initiatives introduced by President Félix Tshisekedi, who came to power in early 2019 promising to quell long-running conflict in the east.
Tshisekedi has initiated dialogue with some armed groups and launched large-scale military offensives against others. He has also introduced martial law in two eastern provinces, and approved the deployment of a controversial East African military force.
Yet insecurity has only worsened, as a renewed offensive by the M23 – which Rwanda is accused of backing – uproots nearly 240,000 people. Conflicts involving other armed groups are also flaring, with almost six million Congolese internally displaced overall.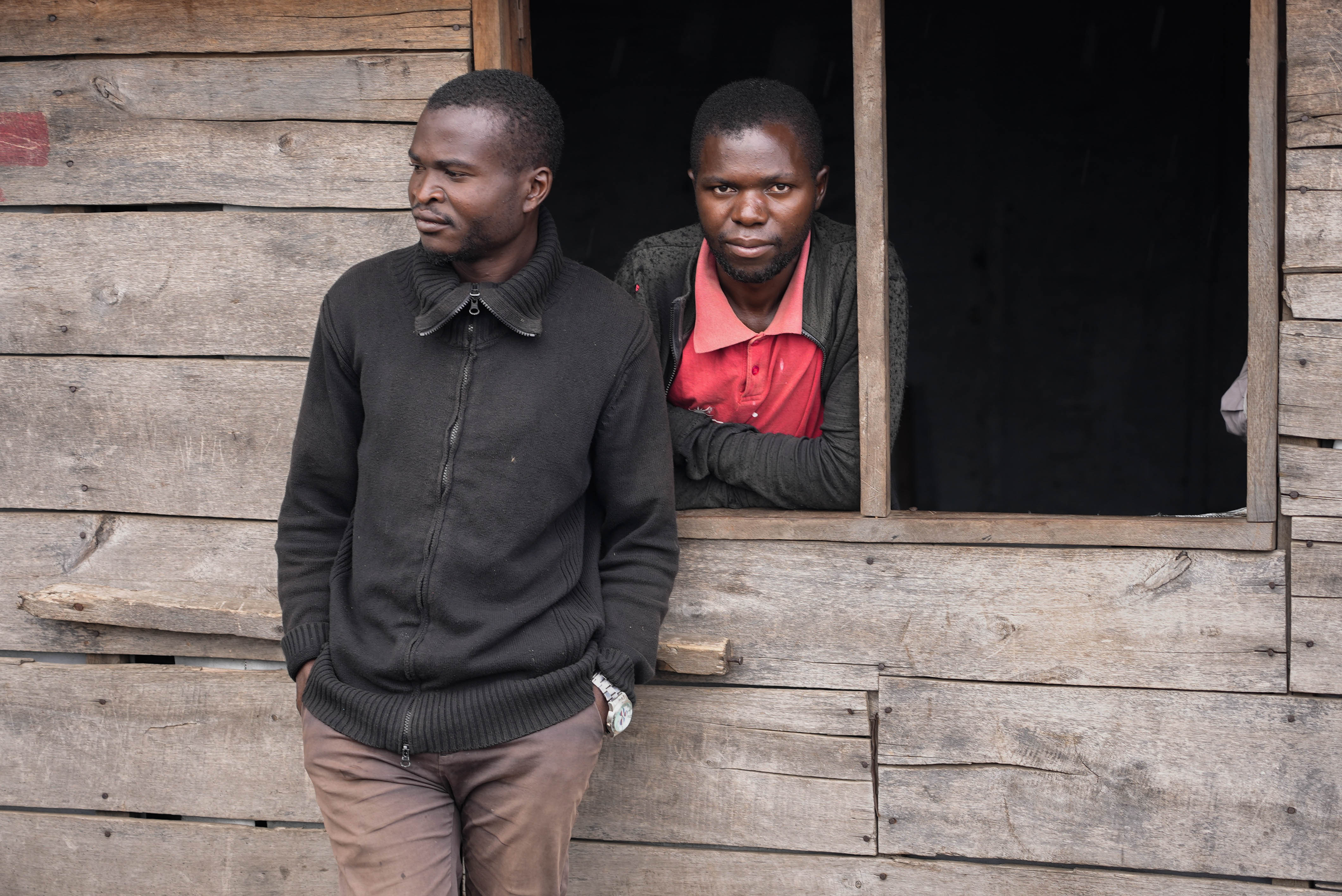 Experts say the new programme must improve on prior schemes in order to reduce violence. Past efforts didn't create durable livelihoods for rebels nor address the political factors that drew them into armed groups – of which there are now over 120.
But the latest demobilisation initiative has been marked by controversial appointments – its top official, Tommy Tambwe, has prior links to rebel groups, including the M23 – and a sluggish start that has left some questioning the government's commitment.
Several Congolese officials involved in the programme told The New Humanitarian they don't have funds to implement projects, while a senior diplomat said international donors aren't willing to release money until the government puts "skin in the game".
Local residents in conflict-hit areas called for faster action from authorities. "The government needs to disarm people quickly," said Henri Ngabu, from northeastern Ituri province. "People will restart fighting because they need a means to live."
Past failures: 'It's because fighters are not treated well that they rejoin groups'
DRC's first disarmament, demobilisation, and reintegration (DDR) programme began in 2004, following two devastating wars. The conflicts were linked to the 1994 genocide in neighbouring Rwanda and the subsequent exodus of genocidaires into eastern DRC.
More than 200,000 combatants have since shuffled through different demobilisation programmes, making the DDR effort here one of the world's largest and longest-running. International donors have invested hundreds of millions of dollars in the processes. 
Yet some funds have been misappropriated by the state and poor implementation has meant combatants who disarmed often ended up rejoining rebel groups – which have proliferated in number in recent years.
Almost a dozen current and former rebels who spoke to The New Humanitarian said they spent several hardscrabble years in cantonment camps, waiting to demobilise. Some were so ill-equipped that rebels and their families died of hunger and disease.
READ MORE: DRC's demobilisation merry-go-round
Most of the fighters who spoke to The New Humanitarian said they had returned to rebel groups on at least one occasion after going through a DDR process. They expressed feelings of abandonment by the government and international community. 
Hubert was a 21-year-old farmer in 2001 when he said he was forcefully recruited by an armed group in the eastern territory of Masisi. He fought for four years before laying down his gun, following calls from the UN and the government.
Hubert said he was taken to a demobilisation camp outside Goma, where he was trained on how to live with other people and reintegrate peacefully into his community. Combatants were told they'd be given land to cultivate and a $50 monthly stipend.
But Hubert said he didn't get what was promised and was stigmatised by community members back home. Seeking to attract the attention of the government, he said he and a group of ex-combatants started stealing and harassing their community.
"[We] said to each other 'if you need something, just take it'," Hubert said. "If you need bananas, take them and eat them because the situation is not good. But [still] no help came."
Fed up with village life, Hubert joined the M23 in 2011 and was with them when they stormed Goma in 2013. A short while later he joined another disarmament programme, but there wasn't enough food in the cantonment site hosting him, so he left.
Hubert hasn't joined another armed group since, but he doesn't think the new demobilisation programme will work because of mistrust between combatants and the government.
"Past programmes haven't been successful because of corruption," Hubert said. "The money meant for us was used for other things, and if you asked questions you went to jail."
Thirty-five-year-old Pascal joined an Ituri-based armed group in 2002, but life was hard so he tried to demobilise two years later. "The government said… 'you fought for a long time to protect your communities, it's time for peace, you'll be rewarded'", Pascal said.
During the demobilisation initiative, Pascal handed in his weapon and was given some cash. But promises of a house, money, and support to start a business never materialised, prompting the combatant to return to the bush.
Pascal remained with the armed group until 2017, at which point the government again asked him to demobilise and again promised a better life – this time offering an opportunity to integrate into the army.
Pascal said he was taken to a training centre for nine months. After finishing, however, he was told plans had changed and there would be no army post. Instead, he was given a motorbike and told to share it with three other people.
Frustrated by the experience, Pascal rejoined the Ituri-based armed group and even used the training he had received against the military. He said he is open to joining the new demobilising programme but will see how others fare first.
"I will be the last to leave [my armed group]," Pascal said. "I want to see how others do, and if the clauses are respected."
(Hubert and Pascal are both pseudonyms. The New Humanitarian is protecting their identities because of security concerns.)
Combatants who reintegrated into civilian life, meanwhile, said assistance was scant and poorly tailored. Others were stigmatised by communities, which were left out of programme implementation, and questioned why rebels were the only ones being assisted.
"It's because [combatants] are not treated well that they rejoin groups," said Joseph Byenda, an ex-rebel who demobilised in 2005, having started fighting in the 1990s. Byenda said he is still stigmatised and struggles to survive on a paltry income.
A fresh start: 'Ex-fighters and the populations will work together'
Despite the failure of past programmes, the absence of a national scheme in recent years led to missed opportunities. For example, a wave of rebels surrendered in 2019 when Tshisekedi came to power, but they then received little support.
Known as the Disarmament, Demobilisation, Community Recovery and Stabilisation Program, the new scheme differs from past ones in that it will be run from provinces rather than the capital city – a measure supposed to decentralise decision-making.
There will also be a strong emphasis on sensitising and supporting communities to accommodate ex-combatants, with both parties standing to benefit from job creation schemes such as on farms and in road construction.
"Impunity is the root of all the cycles of violence in DRC."
"Ex-fighters and the populations will work together in order to create an environment of understanding and trust," said Joseph Ndayambaje Sukisa, deputy coordinator of technical and operational matters for the demobilisation programme in North Kivu.
Like past programmes, the initiative will focus on bringing rebels back into civilian life and excludes the wholesale integration of armed groups into the army. Amnesty for serious rights abuses is ruled out too.
"Impunity is the root of all the cycles of violence in DRC," said Stewart Muhindo, of the campaign group LUCHA. "Until now, all the dialogues in DRC seem to consecrate the impunity of militiamen by granting them a general amnesty or integration into the army."
Waning patience: 'If the programme is delayed longer, there will be a catastrophe'
Still, while some combatants expressed optimism in the new programme, many remained jaded by past iterations and few seemed aware of specific details about the initiative, indicating a lack of communication from authorities.
A slow rollout has also undermined trust. Though Tshisekedi first called for a new DDR programme in 2019, the initiative is not yet operational, even with provincial and national coordinators appointed over a year ago.
"We don't feel the political will on the part of the Congolese state to actualise this programme, more than a year after facilitators were appointed," said Xavier Macky, executive director of Justice Plus, a local rights group, "We're still going in circles."
Trust is especially low at cantonment sites where surrendered combatants have been waiting for several years to be demobilised. Hundreds tried to leave a camp near Goma, North Kivu's capital, in July, but were urged by authorities to stay and wait.
"Patience is running out because the conditions aren't good," said Sadock Assani, an ex-combatant who has been living at Mubambiro cantonment site near Goma since 2019. "If the programme is delayed longer, there will be a catastrophe."
Security fears: 'Why would we demobilise when the government needs youth to defend the country?'
Analysts warn the new scheme may face the same problems as past ones. A weak economy, for example, makes it hard to find lasting livelihoods for rebels, while a militarised political system means elites often use armed groups to further their interests.
Unresolved local conflicts and the presence of foreign armed groups may also leave Congolese combatants wary of disarming: Few have much trust in army soldiers who are poorly paid and regularly responsible for abusing the rights of civilians.
In recent months, meanwhile, the military has been providing support to a number of local and foreign armed groups willing to support its offensive against the M23, raising questions about the force's commitment to demobilisation.
Earlier this year, even cantoned fighters who were awaiting DDR in North Kivu were asked by the army to reinforce their positions 100 kilometres away, according to a local human rights activist who asked not to be named citing security risks.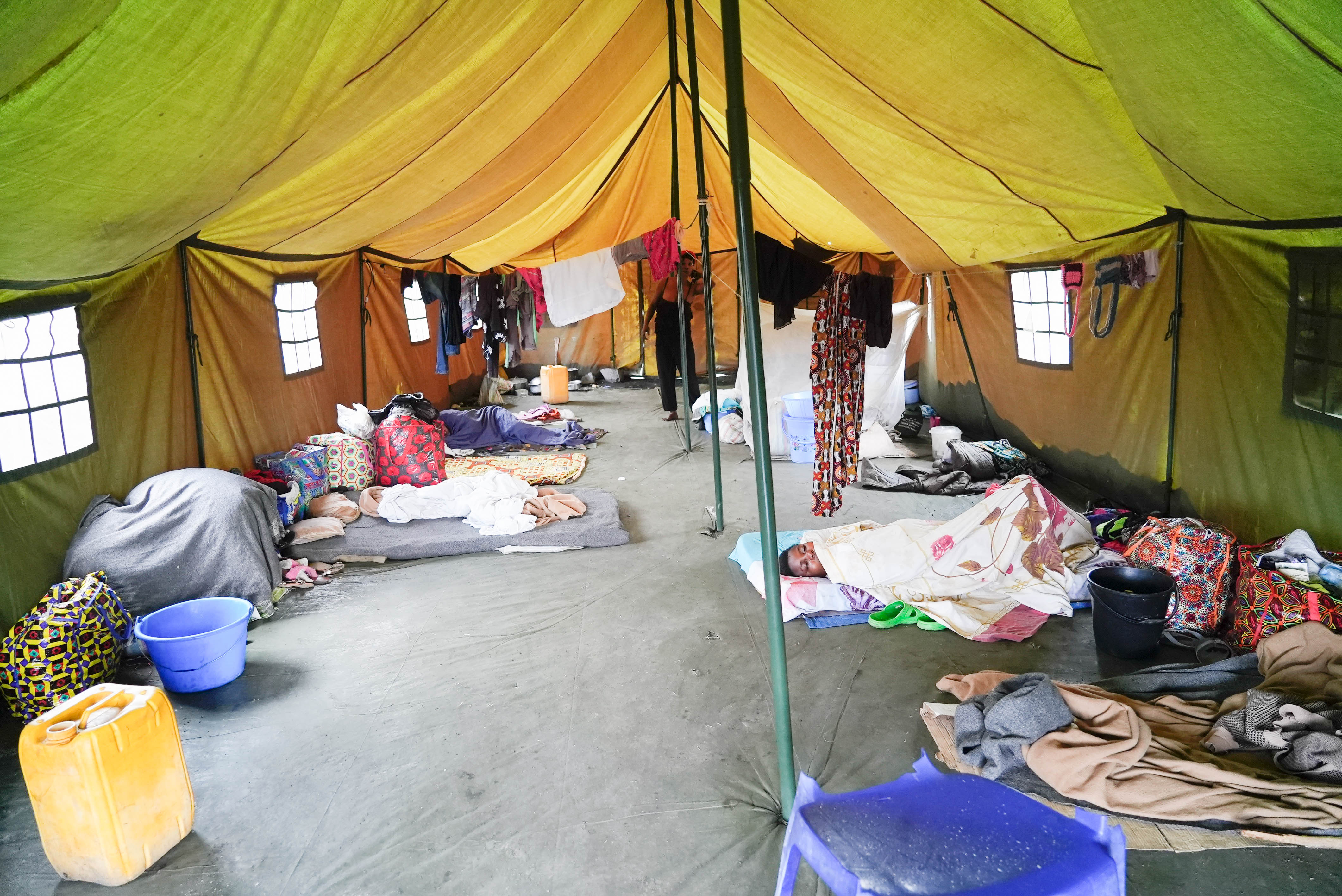 "Why would we demobilise when the government needs youth to defend the country, which is under attack?" said Jules Mulumba, spokesperson of a rebel group called the Collective of Movements for Change, which is currently allied against the M23.
Rules around amnesty and army integration may further weaken the motivation of combatants to demobilise. This is especially the case for rebel leaders seeking the same rewards and ranks that armed groups and commanders enjoyed in the past.
A combatant with the Front for Patriotic Resistance in Ituri (FRPI) told The New Humanitarian that rebel officers who return to civilian life rather than the military are likely to recruit people again.
The combatant, who asked not to be named, was part of a local demobilisation initiative in 2019 and 2020 that was based on promises of army integration and amnesty. However, the deal fell apart in late 2020 with only a few weapons handed over.
"The militiamen were no longer reassured that their demands were taken into account… namely general amnesty and integration into the army with recognition of ranks," said an employee of a local NGO in Ituri. They asked for anonymity due to security fears.
Wary donors
If the programme does move forward – some analysts fear elections scheduled for next year will get in the way – government officials said combatants will initially be received at the Mubambiro cantonment site near Goma.
Yet this camp already hosts around 1,600 ex-fighters, and officials there worry they won't be able to receive more. When The New Humanitarian visited in September, people were sleeping in shared tents on muddy ground and lacked food and medicine. 
A spokesperson for the UN's peacekeeping operation, MONUSCO, said the mission is not currently providing "life support" to government-run DDR sites, though it does run its own sites in the east.
Daniel Owen, a development specialist at the World Bank – which has spent some $190 million on demobilisation in DRC since 2003 – said the organisation was preparing a new "investment project" focusing on the community-based reintegration of fighters and "local institutional capacity building".
However, other donors are reluctant to directly support the government's efforts. The senior diplomat said the "major donor position" was to only release funds when authorities take tangible steps to support the programme.
If rebels agree to disarm but don't receive benefits and timely assistance, they may commit even more abuses against civilians, cautioned Chober Agenonga, an international relations professor at the University of Kisangani in northern DRC. 
"All commitments not accompanied by support are followed by relapses [from the combatants]," Agenonga told The New Humanitarian. "It pushes them to commit atrocities."
Claude Sengenya reported from Butembo. Edited by Philip Kleinfeld.