Haribansa Thami gestures towards the ruined house where he used to live with his family on a mountainside in Nepal's Dolakha District.
"I'm angry," he said. "The people are angry. We voted for them, and we expected them to do something for us. But it is like the Nepal government is still running from the earthquake."
Thami and his neighbours are not the only people who are angry. On 25 April, it will be one year since the first of two major earthquakes hit the country, killing nearly 9,000 people, damaging or destroying almost one million homes and disrupting 5.2 million lives.
Emergency relief eventually reached most people thanks to local and international NGOs and the government. But the next stage – rebuilding – has barely begun, despite $4.1 billion pledged at an international donor conference last June for that very purpose.
Now there are fears that the full amount of money may never materialise due to delays caused by the government, which instead focused on pushing through a new and controversial constitution in the months after the disaster. The constitution then sparked a 135-day unofficial blockade at the India border and an ensuing fuel crisis, slowing reconstruction further.
SEE: Will a political dispute become a humanitarian disaster in Nepal?
"Because of the crisis, the country couldn't move from recovery to reconstruction," said Plan International's Nepal country director, Mattias Bryneson. "The slower it is, the less money they will get. If there is no project where the $4 billion can be put in, the donors will not stay."
'Deconstruction Authority'
Hundreds of thousands of people are now bracing themselves for their second monsoon season in temporary shelters. The government recently admitted it won't be able to finish – or even begin – the construction of permanent housing in many districts before the rains hit.
Renu Sharma, who runs the Women's Foundation Nepal, was blunt: "This was a natural disaster, but the humanitarian disaster is far worse."
The National Reconstruction Authority finally emerged from months of political squabbling as a functional body in December. It began work on 16 January, although it has only about a quarter of the staff it needs and is itself housed in a temporary building.
SEE: How politics delayed Nepal reconstruction
The NRA has finally dipped into the $4.1 billion pool of pledges. Of that, only around $1 billion is committed. The rest of the money is, at least theoretically, sitting in the bank accounts of the donors that have not yet signed agreements to get it to Nepal. Of the committed funds, only around $615 million is actually available in Nepal, from donors like the World Bank, the Asian Development Bank and the Japan International Cooperation Agency, according to NRA Joint Secretary Ram Thapaliya.
Half will go directly to people via compensation housing grants, and half to government ministries for rebuilding. In March, the first tranche reached a handful of victims: 50 people in Dolakha got 50,000 of an eventual 200,000 rupees (roughly $470 of $1890).
"Though the people are very needy, though they might not be satisfied with the delays, we have had very difficult circumstances," explained Thapaliya, before running through an extensive list of guidelines that he said needed to be written before rebuilding could begin.
The NRA's laudable aim is to "build back better", and it now has 17 earthquake-resistant home designs. But some of its guidelines have backfired, prompting the Nepali Times newspaper to dub it the "Deconstruction Authority".
For example, people who took the initiative to rebuild quickly were shocked to find out they may not be eligible for compensation, because their houses do not fit the NRA's designs (which only emerged in December). In Ramecchap District, the International Federation of the Red Cross was prevented from building homes for 100 families until NRA frameworks were finalised.
"It's frustrating," admitted Michael Higginson, IFRC Nepal programme coordinator. "Like any humanitarian organisation, we want to get on… But the reality is, these (rules and regulations) are needed."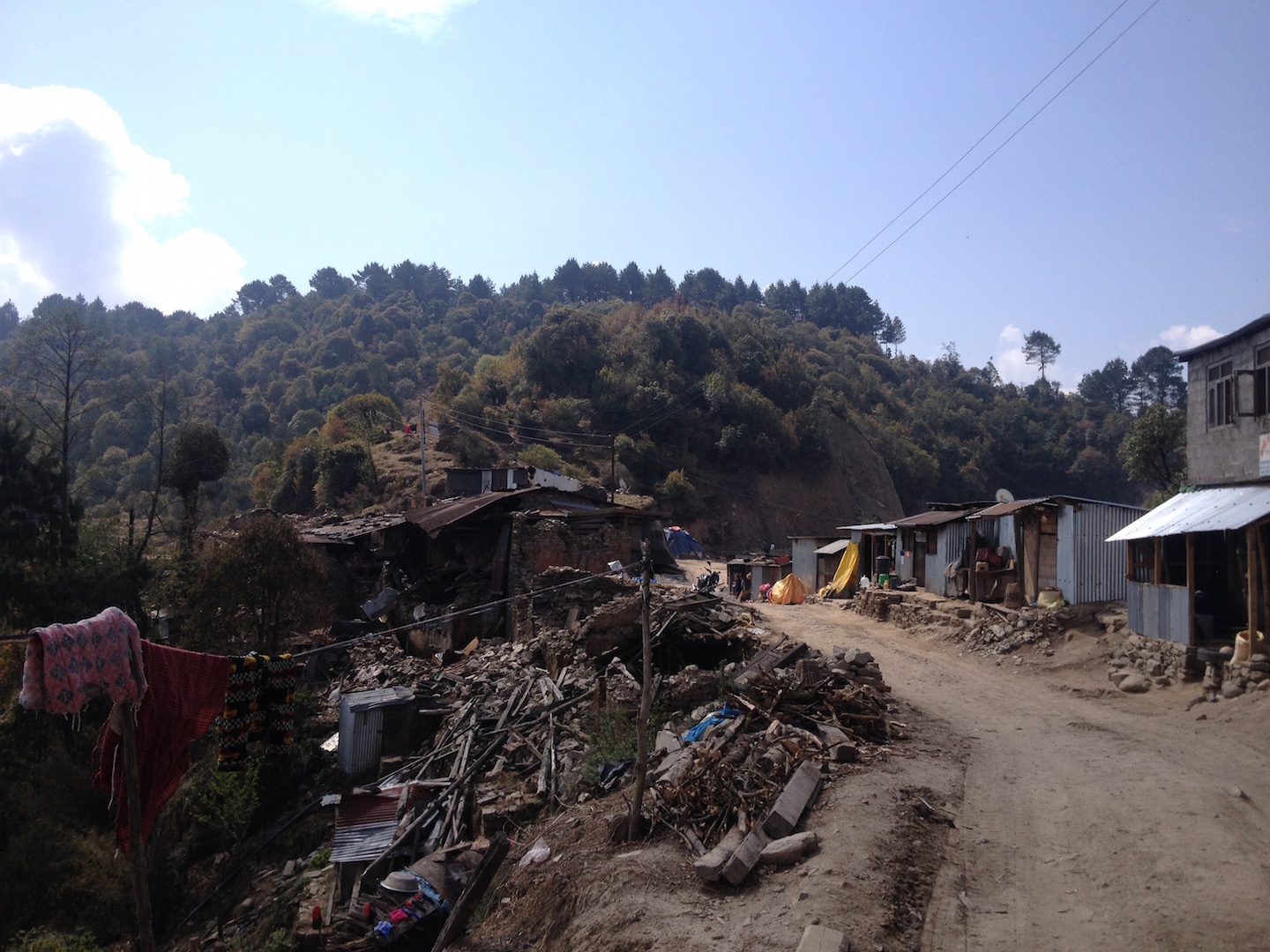 'Too slow'
Many donors say progress is too slow. The ADB is responsible for $200 million of the $615 million available to the NRA, and country director Kenichi Yokoyama told IRIN he wants action.
"We need to see actual reconstruction start to happen, and fast," he said. "Too much time has been spent on preparatory works. I think many donor agencies are getting very frustrated with the pace of progress."
Frustrated with waiting for the NRA to be formed and start work, some donors have gone ahead with reconstruction on their own. The UK's Department for International Development is already spending its $100 million on reconstruction projects, including roads.
"Donors are sceptical about the feasibility of implementing their money," warned one high-level donor agency official who was not authorised to speak to media. He pointed out that India and China have pledged $2 billion between them, which has not yet been accessed. 
Thapaliya said he "hopes" the money will remain available, but "time is moving on". He promised housing reconstruction will take three years; local officials told IRIN they fear it could be more like 20.
For Thami, it is too long to wait. As has been the case since the earthquake, he will have to depend on help from NGOs, and ultimately trust the only person he can rely on: himself.
"This is a temporary shelter for one to two years. We made it because we expected the money, but (the government) are late in everything," he said. "But I am hopeful I can rebuild my life. I'm young, I can do things for my future."
jr/jf/ag