When Halima Abdi fled the civil war in Somalia with her young daughter, she hoped her stay across the border in Kenya's Dadaab refugee camp would be short-lived.

Twenty-five years on, her granddaughter, Mihiyo, is breastfeeding her fourth child. Three generations of refugees in one family: just like the other 350,000 Somalis, they are forced to call this barren, dusty settlement some kind of home.

"Even my parents spent most of their lives here. All we know is Dadaab, although we don't belong to Kenya," Mihiyo told IRIN.

Dadaab was initially established as a temporary haven for some 90,000 refugees fleeing the 1991 clan fighting. It is now a sprawling, bustling complex of five camps, boasting makeshift cinemas and soccer leagues – the third largest city in Kenya, after Nairobi and Mombasa.

One reason for Dadaab's growth is the Kenyan government's strict encampment policy, which prevents refugees from settling outside. Most governments have traditionally seen this as convenient logistically, and as a way to reduce potential friction with host communities. 

But it's increasingly argued that camps should only be a last resort as they create more problems than they solve. They are not only unsustainable over the long term – damaging to the environment and a turn-off for donors – but in corralling refugees behind their gates, they also deny them basic rights and freedoms.

See: Alternatives to refugee camps: Can policy become practice?

A study in self-reliance

As the humanitarian system looks to debate how to reshape the way aid is delivered, Dadaab seemingly offers some practical examples of how camp-based communities can play a positive role in the management of their own affairs.

Dadaab is under the overall control of the Kenyan government and UN refugee agency, UNHCR. But its five camps – Dagahaley, Hagadera, Ifo and more recent additions Ifo II and Kambioos – are in practical terms run by democratically-elected community volunteers. 

"We work hand in hand with the aid agencies. We have developed a very smooth system where we coordinate all the activities of the camps ranging from sanitation to security," explained Rukia Ali Rage, the chairwoman of Ifo camp.

Dadaab is the world's largest refugee complex. "It would be impossible for UNHCR and its partner agencies to implement their programmes without the support of the community leaders," she told IRIN.

Rage took over the leadership of Ifo in a camp-wide election in 2014, and is due to step down when her term ends later this year. It's a lesson in democracy that the Somali government in Mogadishu, where elections are also due this year, will hopefully emulate.

Born of necessity

The role of community leaders became significant out of necessity. UN staff temporarily pulled out of Dadaab in 2011 following the kidnapping of aid workers, and youth volunteers took over running the camps' basic services.

"We have an umbrella youth consortium consisting of several youth groups. Each group carries out a project that is similar to the ones run by the UN and its implementing partners," said Ali Hussein, deputy chair of the Ifo youth consortium.

"In this way, we not only develop our capacity, but we also hold the agencies accountable and help our community in return."

But while that is positive, "the biggest challenge we have is that we are not involved in the initial design of the projects," said Rage. 

"We would like to be given a more active role in the decision-making at the early stage so that we can better represent the interest of the people of concern."

Threat of closure

But a bigger threat hangs over Dadaab. With the rise of al-Shabab and its high-profile attacks inside Kenya, politicians have been quick to accuse the camps of providing sanctuary and support to the jihadists. That ignores the fact that al-Shabab also recruits - highly successfully - among non-ethnic Somalis in Kenya.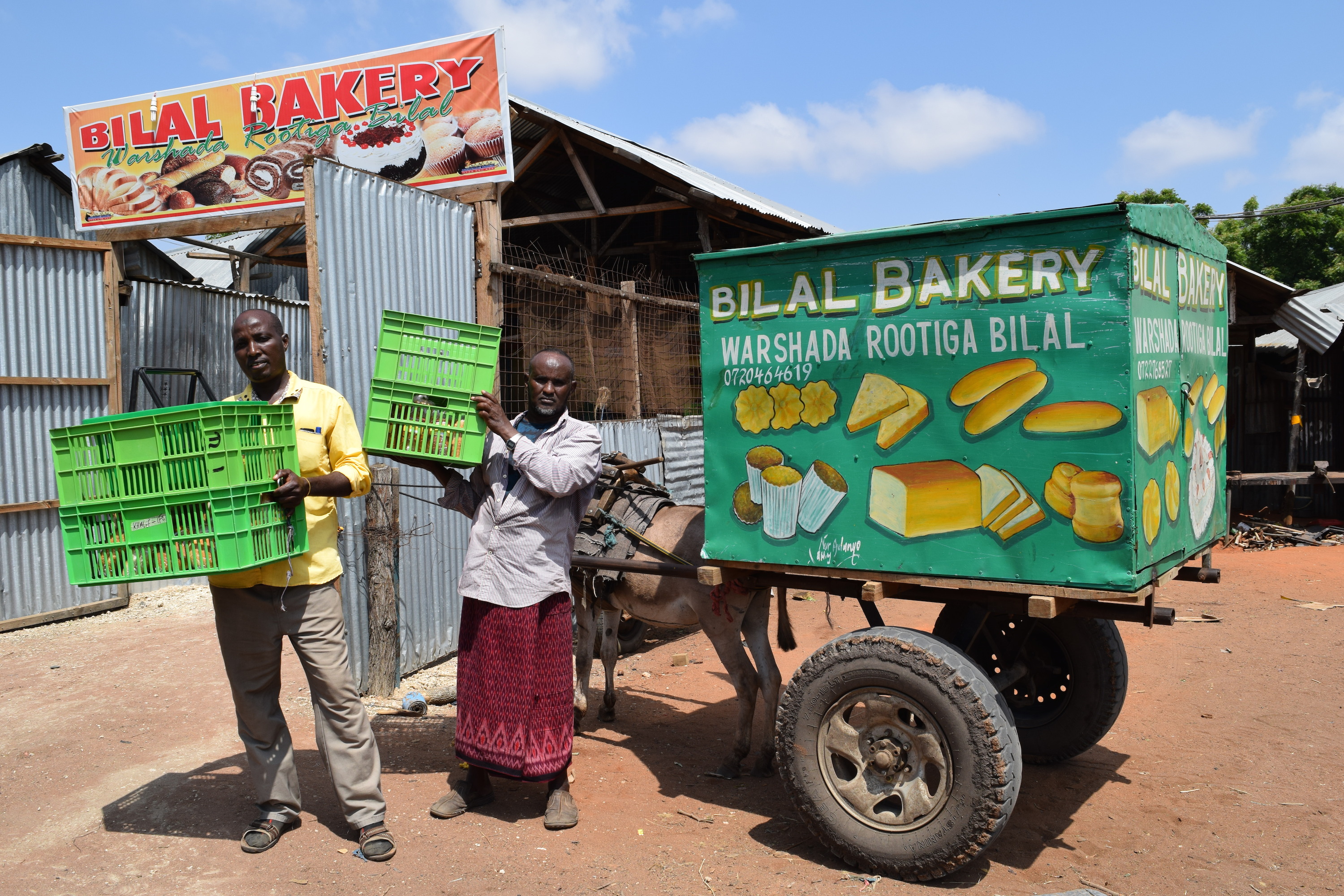 201601201922490626
In 2013, UNHCR and the governments of Kenya and Somalia signed a tripartite agreement to facilitate the voluntary return of refugees – but with the important proviso that repatriation takes place in safety and dignity.

In April last year, Deputy President William Ruto ordered the closure of Dadaab and the return of all refugees following an al-Shabab attack on Garissa University – 100km to the southwest – that killed 142 students. Under international pressure, and following an uproar from human rights groups, he backpedaled.

See: Kenya backpedals on closure of Somali refugee camp

Perhaps no longer a "failed state", Somalia is still violent and fragile. 

Kenya's military intervention in Somalia in 2011, designed to create a buffer zone, has been unable to pacify its area of operation around the southern port of Kismayo.

Unsurprisingly, only a modest 5,000 refugees have taken advantage of the tripartite agreement and boarded the buses for the border since the repatriation programme began in December 2014. 

See: KENYA-SOMALIA: Repatriating Dadaab refugees "unrealistic"

Most of those who have volunteered are the relatively new arrivals that entered Dadaab between 2006 and 2011, fleeing violence and famine.

"We have been here for more than 20 years and we have nowhere to return to. Our homes were destroyed during the conflict," said Abukar Ahmed, a long-term resident of Ifo camp. "Those who are returning arrived only a few years ago and have all their belongings intact."

A net plus for Kenya

Viewing Dadaab as a problem ignores its potential. It is a commercial hub, with refugees running successful businesses from bakeries to designer boutiques. It provides services and a ready market for locals, and a huge tax return to the Kenyan government. 

"We pay a heavy tax to the government every year. Much more money than what they collect from the locals. Yet they don't give back anything to us," said Ali Kasim, a member of one of Dadaab's business associations. "We cannot challenge them. Unlike the host community, who are not afraid to demand their rights."

A report commissioned by the governments of Norway, Denmark and Kenya in 2010 found that the camps' businesses generated an annual turnover of around $25 million. The host community earned some $1.8 million from the sale of livestock alone to refugees.

Providing opportunities for refugees to play a more active role within Kenyan society – tapping people's potential rather than isolating them – will pay economic dividends, reformers argue. It would also strengthen security.

"Dadaab refugees need a durable solution, besides resettlement. Integrating them into Kenya society is inevitable since Somalia is not ready for a mass return at this point," Abdirashid Abdullahi, with Dadaab's Gargaar humanitarian FM radio, told IRIN.

"For a significant number of refugees, the only home they know is Kenya. So keeping them in camps against their will is not helping them," he said. "It's time to review the repatriation process and look for other sustainable solutions to bring an end to the world's largest refugee complex."
mh/oa/ag