Soumouna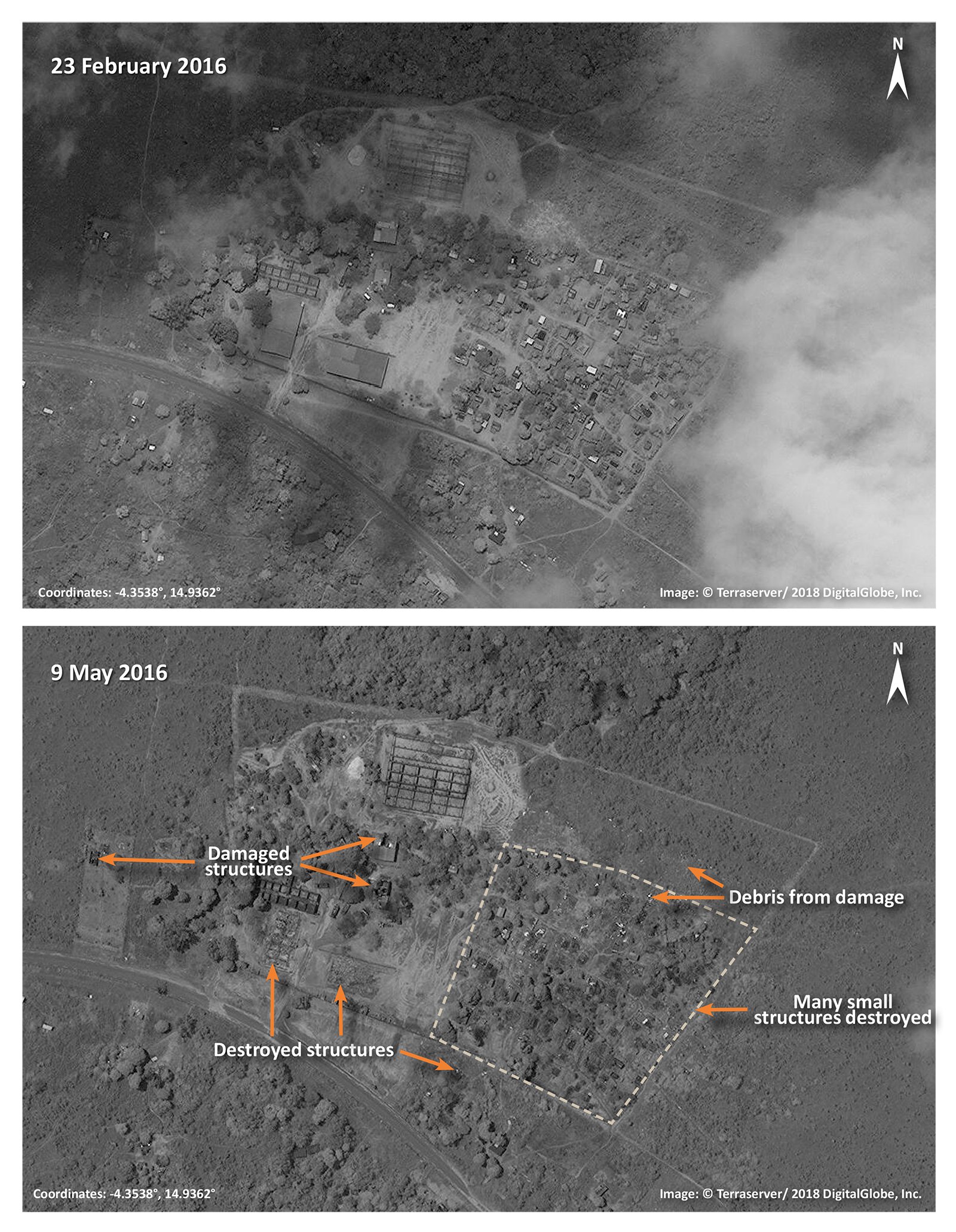 Imagery from 23 February 2016, shows a section of Soumouna with small and large structures visible. The area could possibly be for government purposes. On 9 May 2016, many of the small structures appear destroyed. The larger structures have also been damaged or destroyed. Debris from the damaged structures is visible throughout the area.
Kindamba Gouéri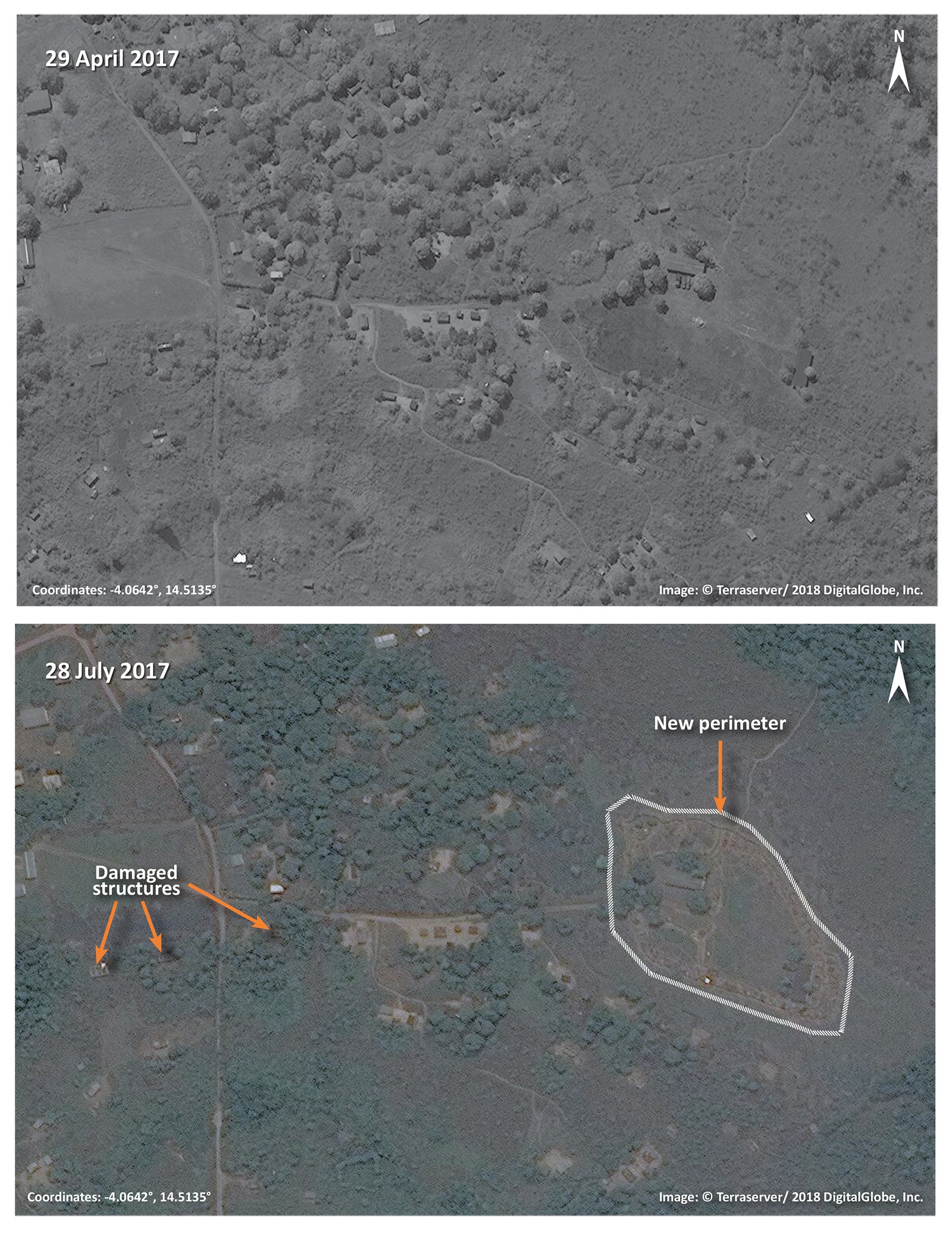 On 29 April 2017, Kindamba Gouéri appears intact. On 28 July 2017, a new trench-like perimeter has been built and multiple structures appear damaged west of the new perimeter.
Mayama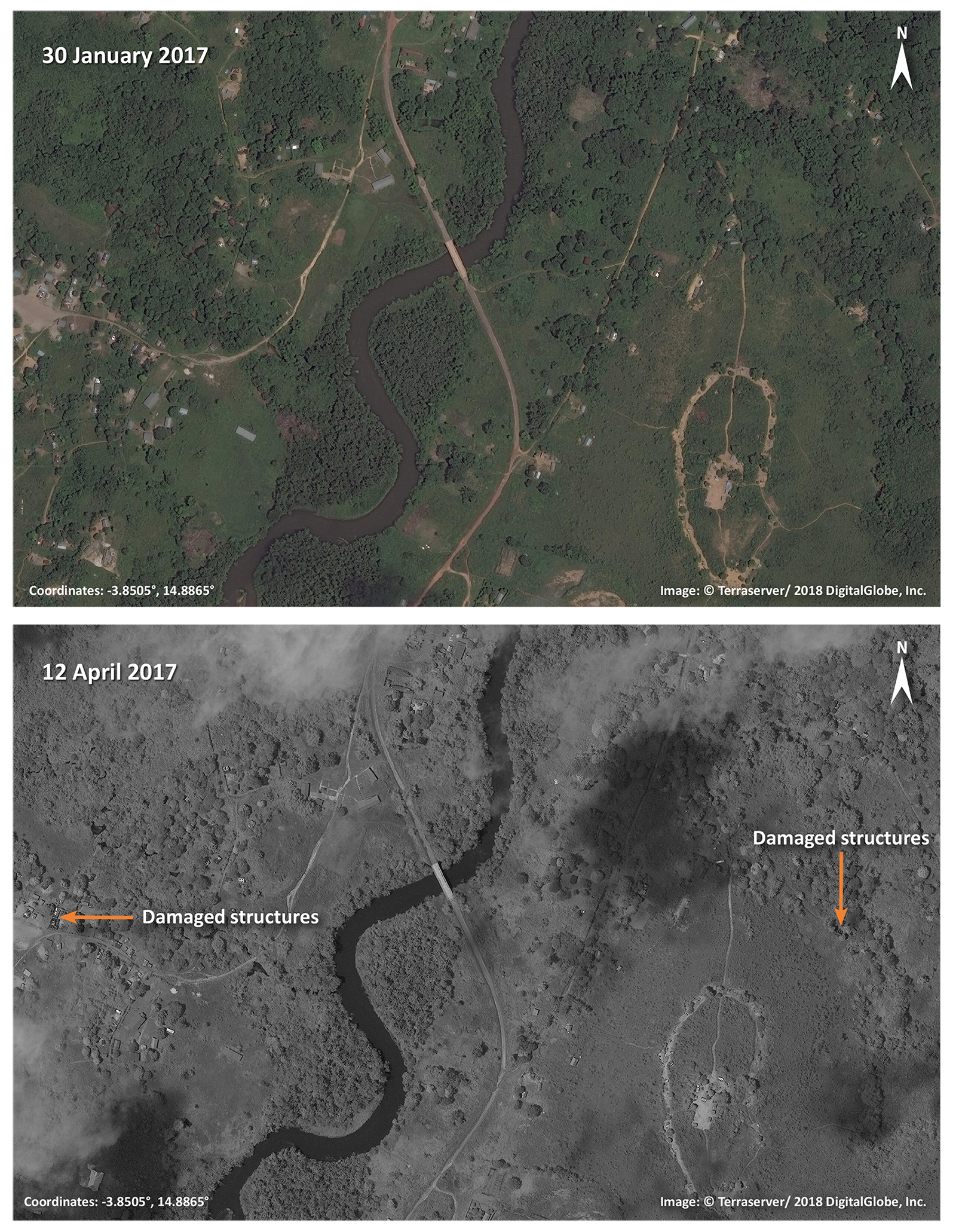 Imagery from 30 January 2017, shows a part of Mayama. By 12 April 2017, multiple structures in the town appear damaged.
Malengo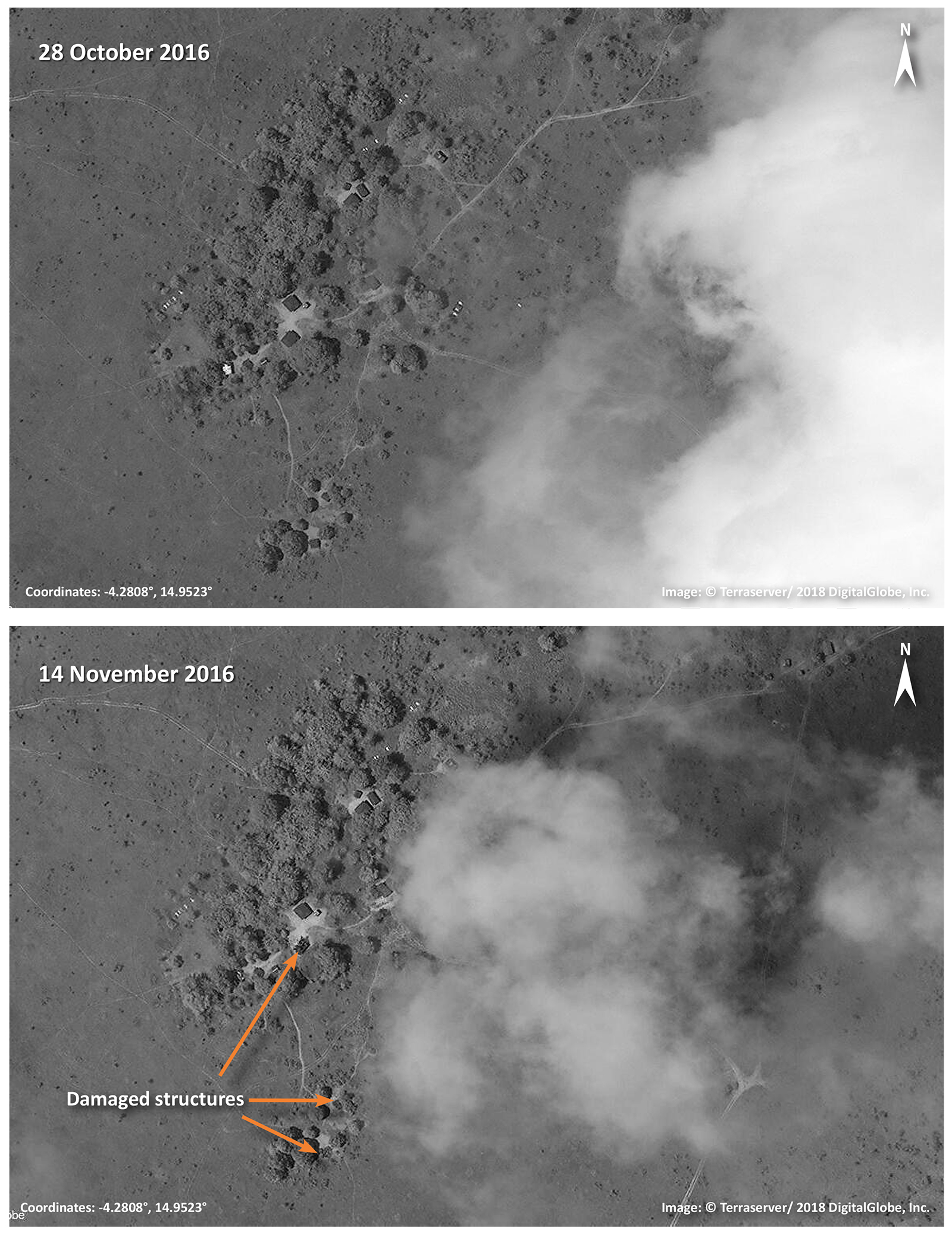 On 28 October 2016, the village of Malengo appears intact. On 14 November 2016, three structures appear damaged. Cloud cover in both images inhibits a complete analysis of the village area.