Two years ago, Islamist militants were bombing cinemas in the Pakistani city of Peshawar and the region's Pashto-language film industry had ground to halt. But security has improved dramatically, and Peshawar's filmmakers are now back at work and cinemas have reopened.
Historically, Peshawar, the capital of northwestern Khyber Pakhtunkhwa Province, has been at the heart of Pakistan's Pashto-language film industry. But from around 2007, the city became known for something else: extremist violence. 
That's when the Taliban and other Islamist militant groups gained control of large areas of the Federally Administered Tribal Areas, which are strung along the border with Afghanistan and populated mainly by ethnic Pashtun people. Khyber Pakhtunkhwa is right next door to FATA and, though the militants never occupied Peshawar, their influence was keenly felt. 
For filmmakers, musicians, and other artists those were dark days. Many were threatened and some were killed. 
A popular female singer, Gulnar, who used just one name, like many Pashtuns, was shot dead by unidentified gunmen in Peshawar in December 2013.* Unknown assailants shot and killed a local Pashtun telefilm actress, Mussarat Shaheen, in August 2015 in Khyber Pakhtunkhwa's Nowshera District.
More than a dozen shops selling music were bombed, and the 2014 bombing of the Shama Cinema in downtown Peshawar killed 13 people. 
"It was almost impossible to go out for [filming] in those days, as the militants were striking almost everywhere in the country," said Shahid Khan, a filmmaker. "A majority of our colleagues also abandoned the profession due to constant threats from Taliban."
Pakistan's military launched an offensive in October 2014 that officially ended earlier this year after asserting government control over much of FATA and surrounding areas. Today, the militants have been driven out of Peshawar and the cinemas are playing to full houses once again.
Shahid Khan is a local movie mogul who writes, directs, and stars in his films. He also owns one of two Pashto-language cinemas in the city and released two of his films on 13 September, to coincide with the Muslim holiday of Eid al-Adha.
"We are doing good business on this Eid as people are coming in large number to watch our movies," he said. "The improved law and order has encouraged people to visit the cinemas."
Shaky peace
The military offensive was extremely disruptive. More than 300,000 families were displaced in FATA and Khyber Pakhtunkhwa as fighting raged, destroying houses, schools, and other infrastructure. As of the end of August, 181,856 families have been able to return home, according to a report by the UN emergency aid coordination body, OCHA.
SEE: Pakistanis displaced by war return to a ruined economy
To the degree that the Islamists no longer control urban centres and have been pushed out of many rural areas, the offensive has been a success. But if the military has brought peace, it's a shaky one. There is still a heavy presence of troops in Peshawar, and people entering and leaving the city must pass through stringent security checks at the army checkpoints.
Still, even a modicum of security in the region has been enough to spark a renaissance in filmmaking.
Shahid Khan told IRIN that last year saw the production of seven films – about the same number that used to be made before the Islamist militants cracked down on arts and culture. This year, nine have already been released, the highest number ever by Pashto filmmakers.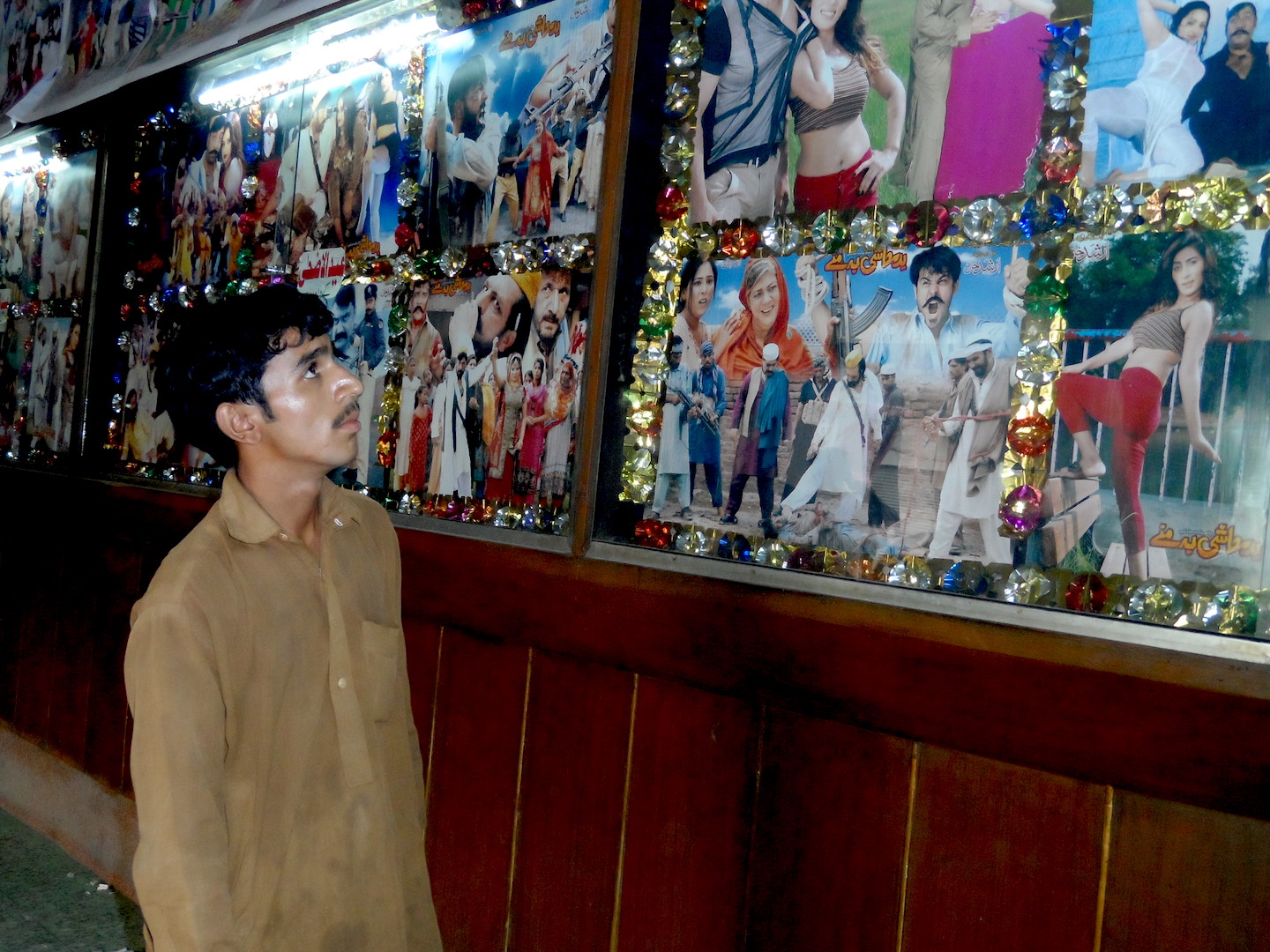 The industry is still facing losses of about seven million rupees ($66,835) per year due to the closure of more than 19 cinemas in Khyber Pakhtunkhwa Province since 2007, most of which remain shuttered, according to Arshad Khan, Shahid's brother, who is also a producer and director of Pashto-language films. 
"These cinemas were closed after their owners received threats from the militants, but need to be reopened now with [the] restoration of peace in the region," he said.
Still, Arshad Khan said the financial situation has improved a lot.
"In the days of terrorism, we were facing a loss of around three million rupees ($28,643) from each film due to low audience numbers," he said, adding that a film costs an average of four million rupees to make. 
Challenging narratives
Not only are there more Pashto-language films being made now, some are also challenging the Islamists directly, while also shining a spotlight on serious problems the government has failed to address. 
One of Shahid Khan's new movies is entitled Badmashi ba mane (Accept my bullying). It shows how injustice, corruption, and unemployment drive young men to join criminal gangs and militant groups. 
That message is not lost on Muhammad Jibran, who came with five friends to watch Khan's new film.
"Pashto movies are part of our culture and they teach us to stand in front of tyrants, aggressors, and the militants," he said. "We are happy to see the films again in our native language."
*(Story has been amended to remove the names of two artists, as their murders cannot be attributed to militants.)
as/jf/ag
(TOP PHOTO: Peshawar residents leave the cinema after watching a Pashto-language film. CREDIT: Aamir Saeed)