French Guiana in South America has emerged as a key destination and transit point for migrants and asylum seekers trying to reach Europe, attracting thousands in 2020 from as far away as Syria and Yemen, as well as many Haitians, Venezuelans, and now Cubans.
Over the past six years, the influx has grown steadily, placing what little infrastructure there is in the French overseas territory under severe stress and leaving many of those hoping to start new lives struggling to get by and with little assistance.
Boris R. Thebia, a Montreal-based photojournalist, recently returned to his hometown of Cayenne, the capital of French Guiana, to discover how it had become a way station for Europe-bound asylum seekers.
Hundreds of Cubans fleeing poverty and political persecution began arriving in the city in early October, unaware they would become the tipping point, forced to set up camp in a territory with no formal migrant reception centres and precious little asylum accommodation.
Alice Sablé, an aid worker with Médecins du Monde, told The New Humanitarian that NGOs are finding it hard to help, not only because of the severe housing shortage, but also due to a lack of personnel and poor support from local authorities and the French central government.
When some of the Cubans at the camp outside Cayenne tested positive for COVID-19 in early January, there was no response from the local authorities. Instead, the asylum seekers had to fend for themselves, according to Médecins du Monde, which oversaw the testing.
Aid organisations – including Médecins du Monde and the French Red Cross – and rights groups such as La Cimade and Ligue des Droits de l'Homme have been vocal about the lack of reception centres, funding, and other necessities, but say little, if anything, is being done.
"We've been asking for a migrant reception centre for a year now," Sophia Derbak, an emergency programme coordinator for Médecins du Monde in Cayenne, told TNH. "Not only did nothing happen, but the situation is even worse now."
French Guiana is a part of the EU, and it is the only territory in the mainland Americas to be fully integrated into a European country. But the reality confronting asylum seekers is bleak. It can take four months for a preliminary interview, and at least five further months to appeal if turned down. By law, the process is supposed to take nine months maximum, but it can drag on twice as long.
After two negative answers – the Cubans TNH spoke to had already had one and should expect a second, according to past data – you can't get another hearing and you're supposed to leave the territory. For the few who do succeed, earning enough money for a flight to France is another challenge.
"The system we have is outdated, hostile to immigration," Derbak said.
By river or by ocean raft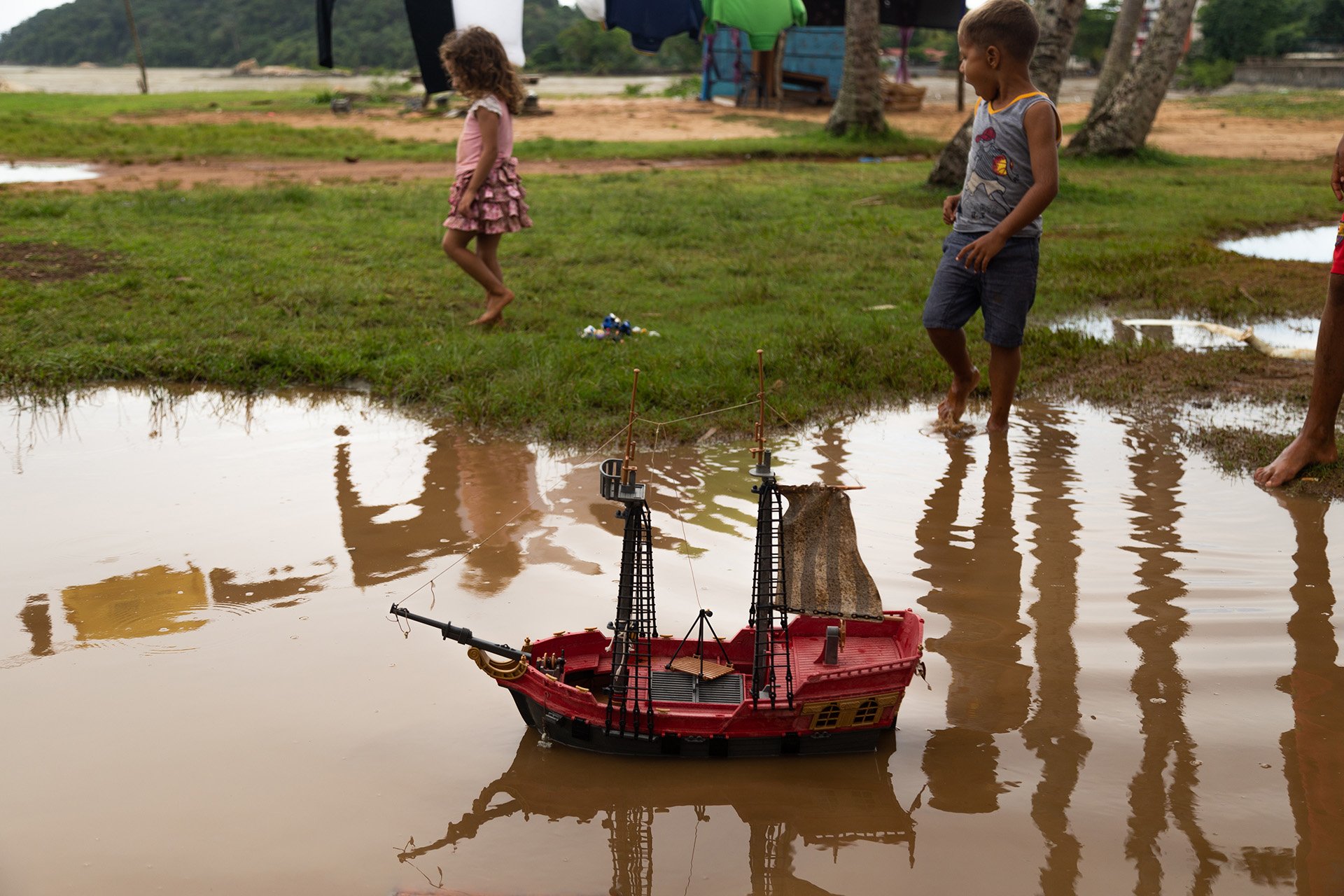 As the pandemic delivered a painful blow to Cuba's tourism-based economy and overseas remittances, the country's hard currency reserves dried up, leading to acute food shortages.
While the spread of the virus itself was relatively limited, the economic fallout hit a Cuba that was already struggling financially: former US president Donald Trump's administration introduced tough new travel restrictions and sought to cut off crucial oil supplies.
For hundreds of Cubans, deteriorating living conditions and tightening repression meant it was time to leave. Travel to Suriname had opened up in 2015, so they made their way via the former Dutch colony to French Guiana.
After flying on temporary visas to Suriname's capital, Paramaribo, they used smugglers to cross the Maroni River, which separates the two countries – often paying bribes to border officials – or took the longer ocean route by raft to Cayenne.
Between October and December alone, approximately 200 Cubans arrived in Cayenne. Upon arrival, they slept in the streets, eventually finding a quiet public space by the sea where they built shelters with scrap wood and tarpaulins. There, near the city's monument of the broken chains, representing the abolition of slavery, their camp emerged.
'We were told we would receive shelter'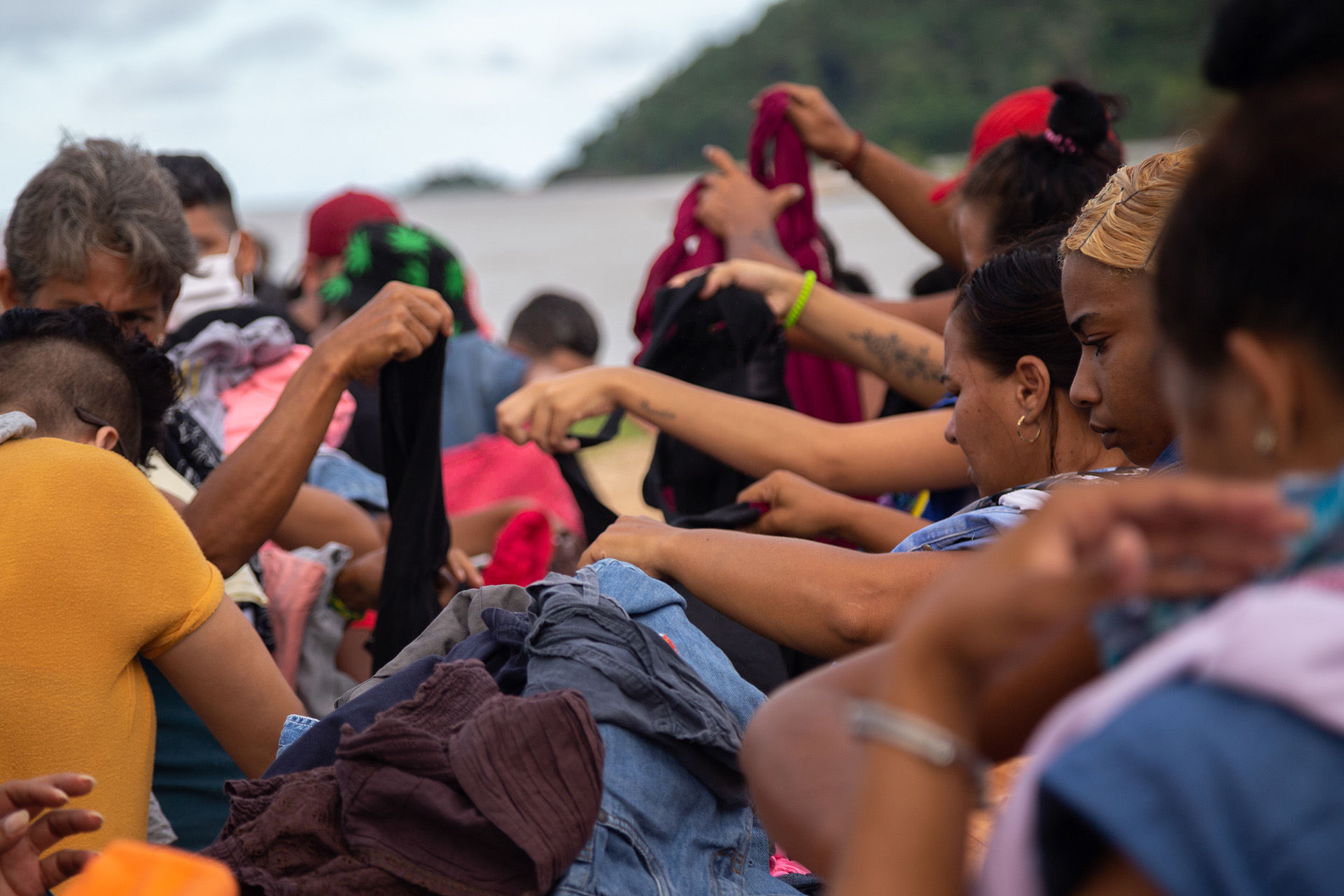 Over the past decade, the population of French Guiana has grown by 30 percent. Roughly 29 percent of its population is now foreign-born.
Some 20,000 asylum seekers – or nearly seven percent of the French départment's overall population of 300,000 inhabitants – have arrived since 2015. By comparison, mainland France, with a total population of 67 million, recorded around 612,000 new asylum seekers over the same period, fewer than one percent of its population.
What shelter and assistance was available in French Guiana was taken up by previous waves of migrants and asylum seekers arriving earlier in 2020, including more than 500 Syrians and hundreds more from Libya, Yemen, and Palestine.
The Cuban asylum seekers have therefore had to rely on donations of food and clothing from the local community – but such aid is sparse and several of the Cubans in the camp told TNH they often slept on empty stomachs.
"It's hard, because last October, when we arrived, we were told we would receive shelter," said Marcos Sardain Avila, a mechanical engineer from Sancti Spiritus in central Cuba.
Avila said he left Cuba with his wife after being subjected to constant harassment from the authorities. In late January, more than three months after arriving in Cayenne, they were still living in a tent without any running water or sanitary facilities – save for the public water tap at the entrance to the nearby beach.
'I am lost'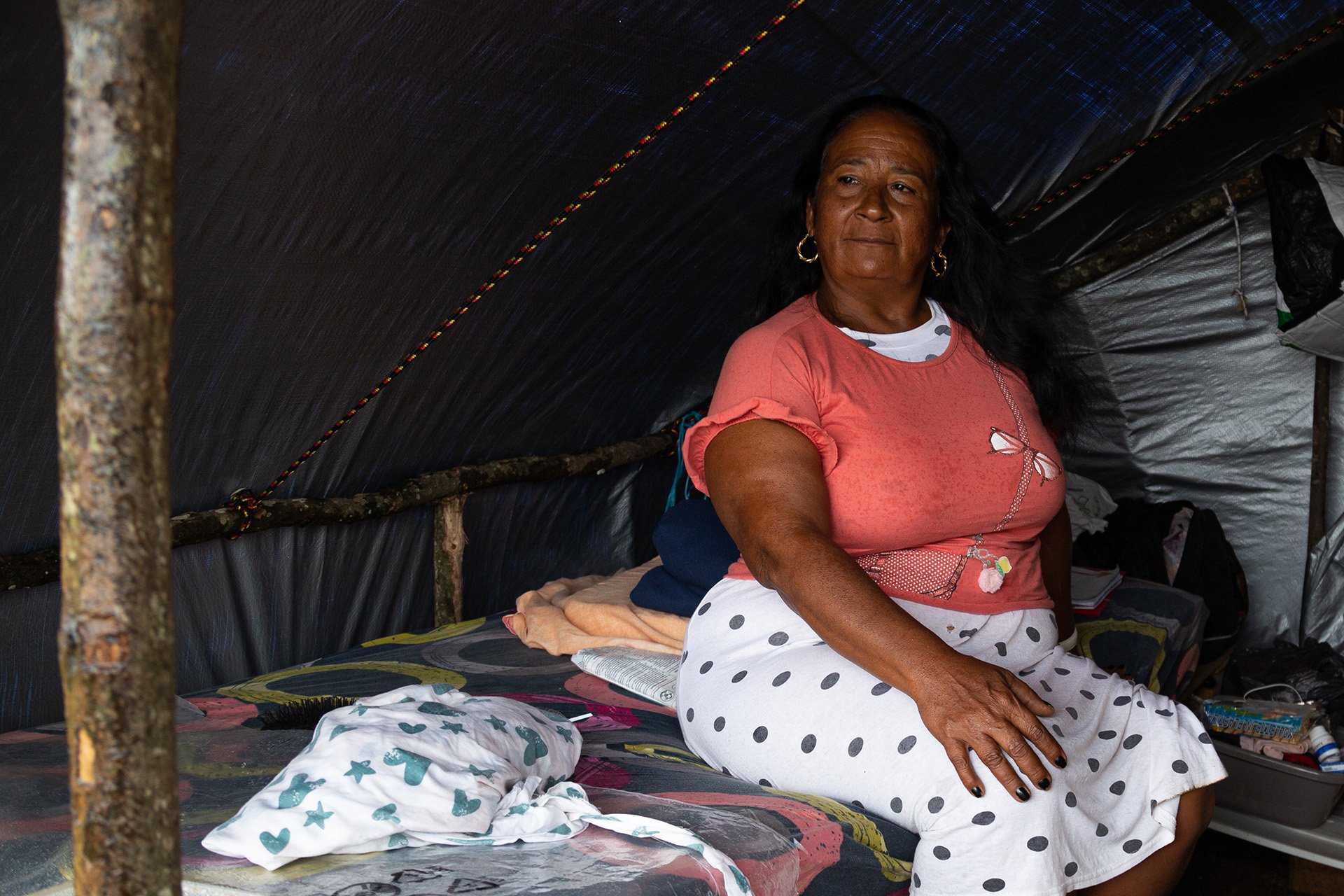 Yamilet Barrutia, another resident of the camp, recalled her life back in Cuba.
"I spent 21 years of my life building a career reselling construction materials, but because of [Cuban] trading laws, I was imprisoned and spent four years in prison," she said.
Unable to buy any supplies for her business on release, and ineligible for a monthly basket of state aid, Barrutia also said she was persecuted by the police. Without money and lacking options, she sold her house to escape the island and head for French Guiana.
Like many of the Cubans who sought refuge or the chance of a new life in this European foothold in South America, Barrutia quickly realised the dissonance between the territory's perceived status and its available resources.
"I feel devastated; there are so many hard workers here. And we're being treated like delinquents," she told TNH after her initial asylum claim was turned down. "I don't have money to go to Brazil. I am lost."
Although French Guiana has the highest GDP per capita in the continent, public services are in short supply compared to mainland France.
'You won't look at whether the job is legal or not'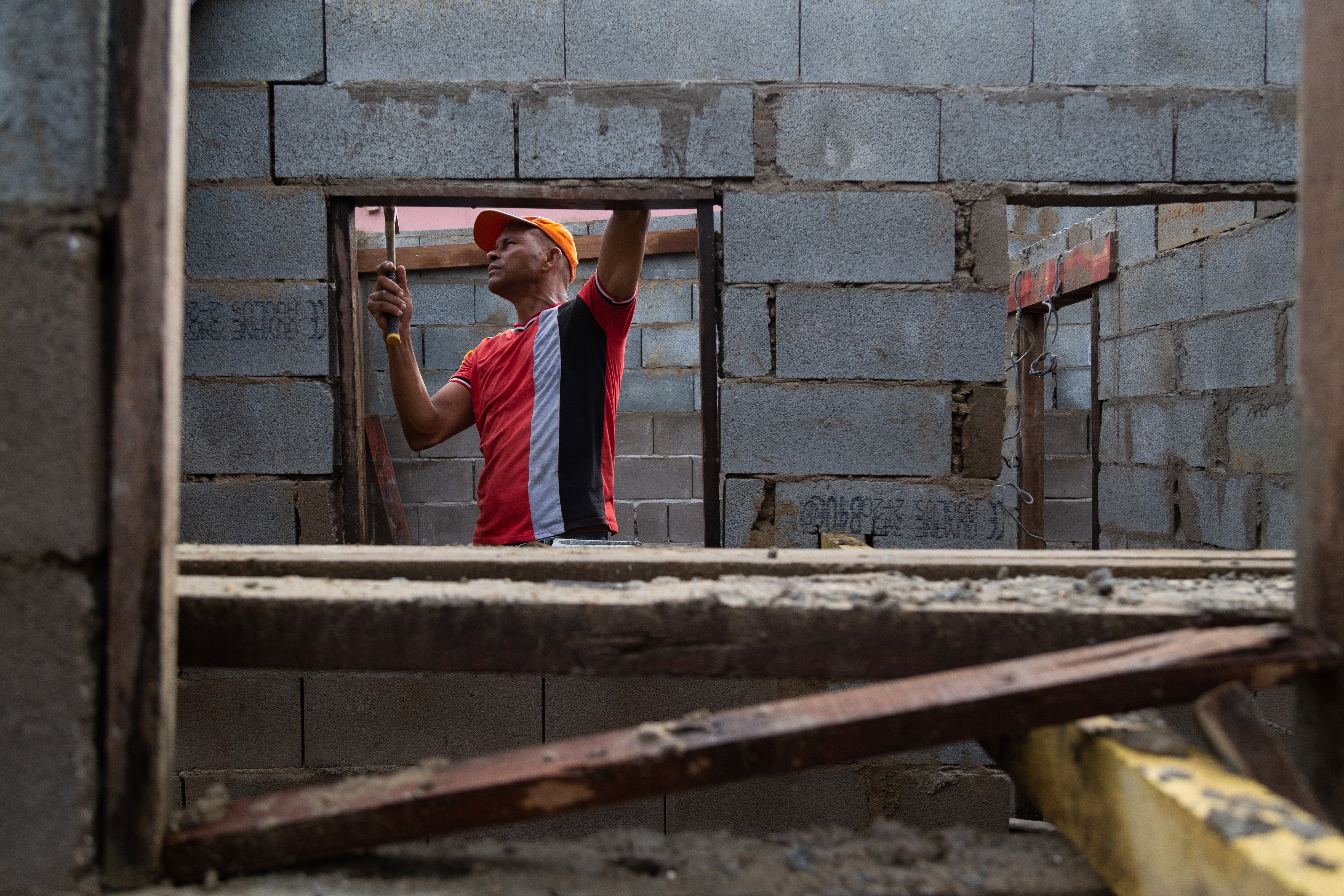 Every month, asylum seekers with active claims receive 250 euros per adult and 100 euros per child in support from the authorities, but the cost of living is more aligned with levels in mainland France, so these payments aren't enough to get by. Rent is high, and most food and basic necessities are imported from Europe, at a price.
High rates of immigration and poverty in the general population have propelled a parallel economy that employs cheap and accessible labour. Approximately 53 percent of residents live below the official poverty threshold, estimated at 550 euros per month, making the départment the second poorest in France.
Poor working conditions in unregulated, illegal businesses are often the only option for new arrivals, with disease and injury common for those who end up in the logging, gold mining, or construction industries. And deportation is an ever-present threat, with 3,000 migrants and failed asylum seekers expelled in 2019.
Alexander Ramos, a single father of two, decided to leave Bayamo in southern Cuba after losing his home in a landslide – the final straw after years spent struggling to make ends meet.
Ramos told TNH that when he went looking for employment on the outskirts of Cayenne, the clandestine employer told him: "You have children to feed, a wife, bills to pay, and so do I. You won't look at whether the job is legal or not."
According to the interior ministry, between 30,000 and 35,000 migrants are deemed to be working illegally in French Guiana.
'There aren't enough schools'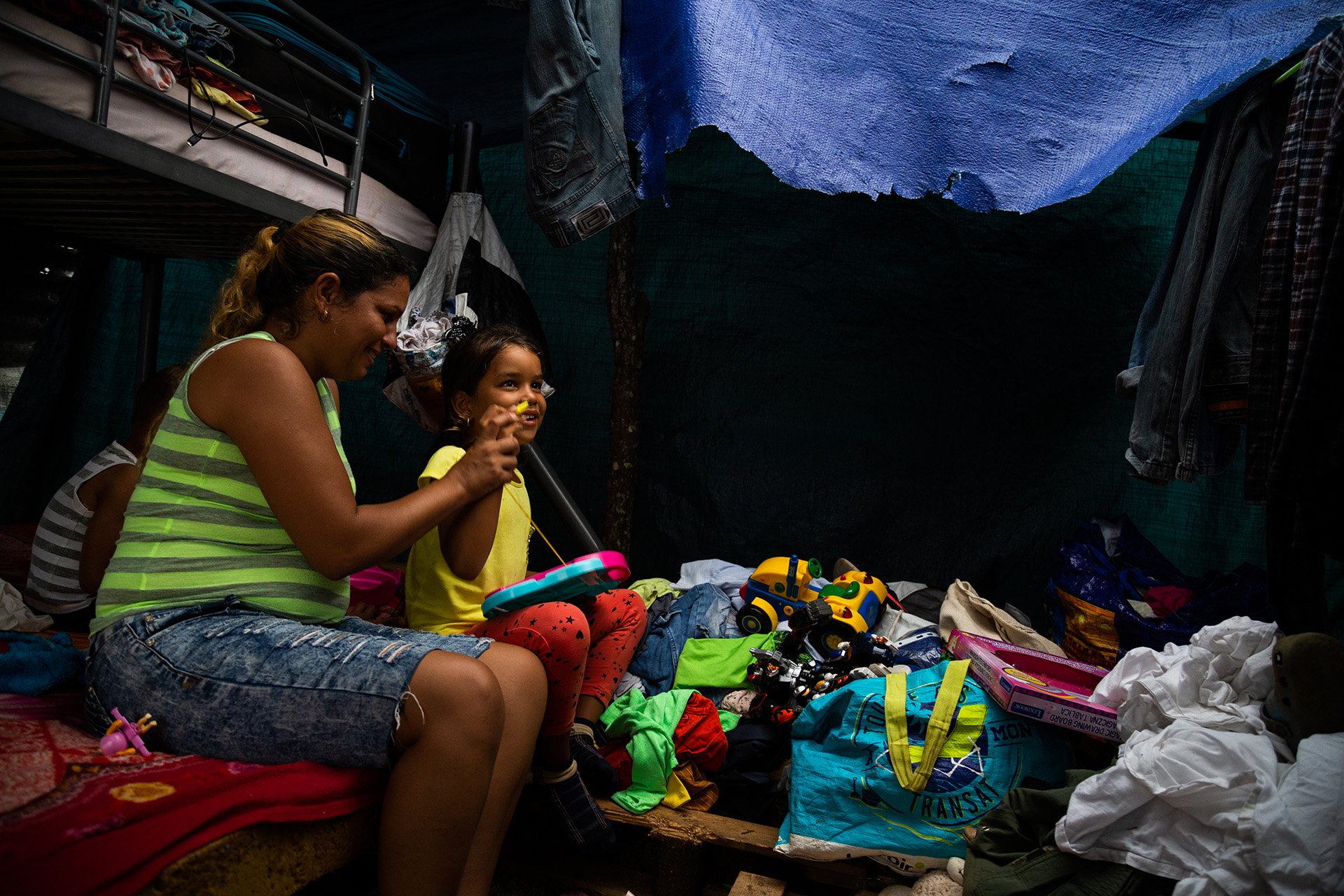 The Cuban asylum seekers told TNH their children have had no access to an education. Ramos said he was promised in October that his children would start school soon, but he has received no further updates since from the authorities.
While Ramos goes to work, his son and his daughter, Camila – pictured above in the family's tent with a carer – spend their days hanging around the camp with the children of other asylum seekers. On arrival in Cayenne, his former partner, the children's mother, left them to go and work in the territory's illegal gold mines.
In November, Marie-Laure Phinéra-Horth, a senator for the French territory, rejected a court order for the state to school 18 migrant children from Haiti, Palestine, Peru and Syria, saying the system already lacked spaces for locals.
Sophie Donzenac, a spokesperson for the local authority, or préfecture, told TNH the government was doing what it could but said that even if the migrant children could be tested and allocated places there was nowhere for them to go. "There aren't enough schools, and there aren't enough funds to build schools or hire personnel," she said.
'This doesn't look like a First World country to me'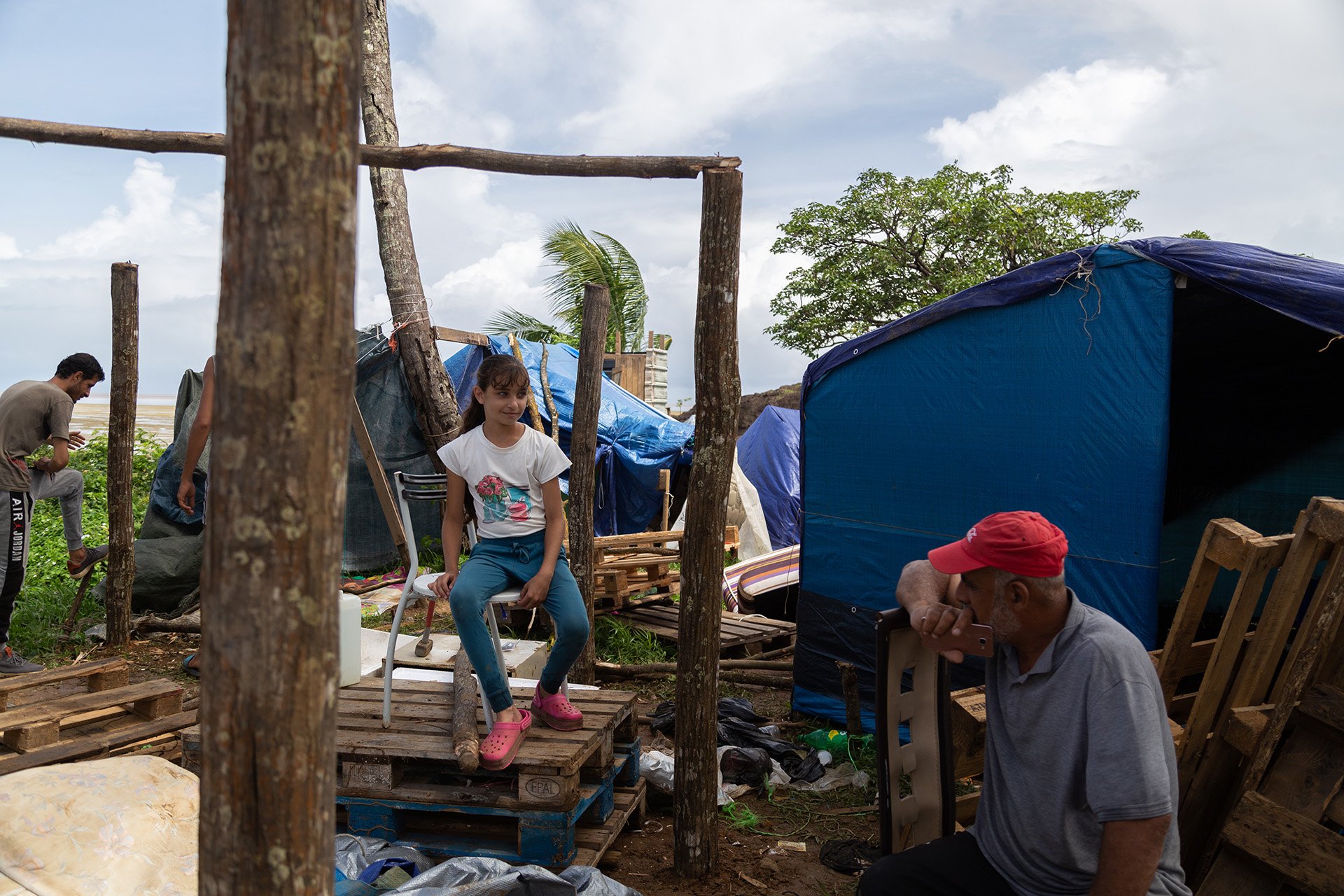 Despite French Guiana's remoteness, asylum seekers from other continents whose more direct routes to Europe have been impeded by logistical or political roadblocks consider it a viable alternative to dangerous Mediterranean sea crossings or blocked EU land borders.
In 2020, asylum seekers from Palestine, Syria, and Yemen were among others to arrive.
"Going to Brazil and then to French Guiana was just easier for all of us," Samay Hatem, one of the Syrian refugees, told TNH.
Syrians benefit from easy-to-get Brazilian humanitarian visas, and Hatem explained that her decision to take the roundabout route to Europe came from her understanding that all asylum applicants would be allowed into the territory once they reached Brazil.
However, Hatem hadn't counted on the pandemic, which left her blocked in Brazil for eight months before she was finally able to cross.
Meanwhile, Nour Alchaer (pictured above) and her family fled Syria to Venezuela, hoping to eventually reach Europe via French Guiana.
"France is the land of equal rights for everybody. We came here because back in Syria we lost the right to a good life. Here, we have this right," her father, Modad, told TNH as he set up their tent, Nour looking on. "Now what?" he asked, a little forlornly. "This doesn't look like a First World country to me."
'It is unacceptable that our cities are invaded'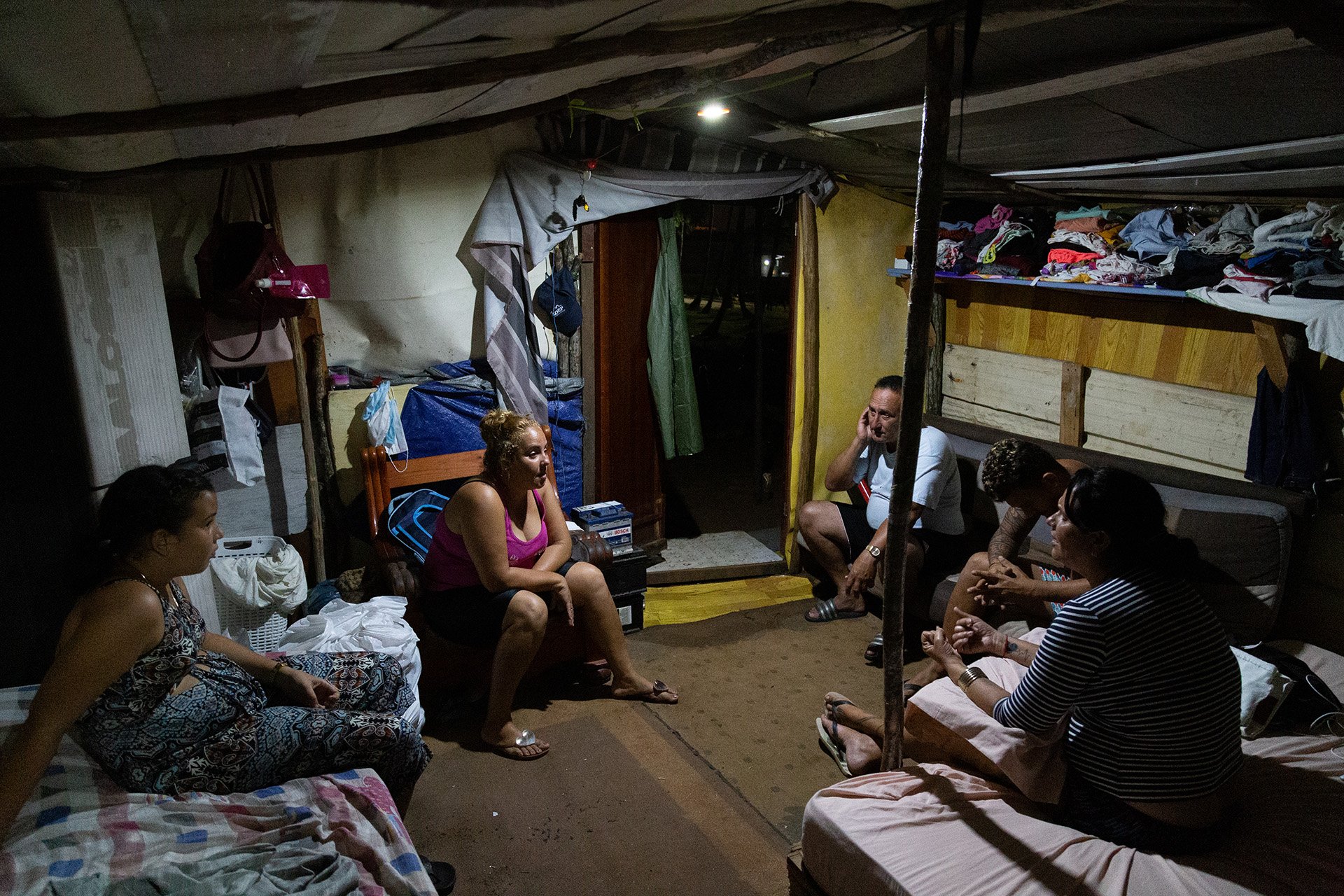 Even as the Cuban asylum seekers settled into their tents in the seaside park, the local authorities reacted by issuing an order making it illegal to sleep on public property and trying to force them out.
Cayenne's mayor, Sandra Trochimara, vowed to close down the camp as soon as she could. "We will dismantle the camp; then we will find solutions," she said. "We don't have the means to provide support because this crisis hasn't been anticipated."
The local courts, however, blocked the attempts to evacuate the migrants, on the grounds that no relocation plan existed.
Still, the tone from the political authorities was clear: "It is unacceptable that our cities are invaded and overwhelmed by so much misery – misery they are not even capable of processing," Phinéra-Horth told the French Senate.
By the start of February an eviction notice had been served for the Cayenne camp, but it could still be contested before the Cuban asylum seekers risk being forcibly removed later in the month.
'She is pregnant, and we have nowhere to go'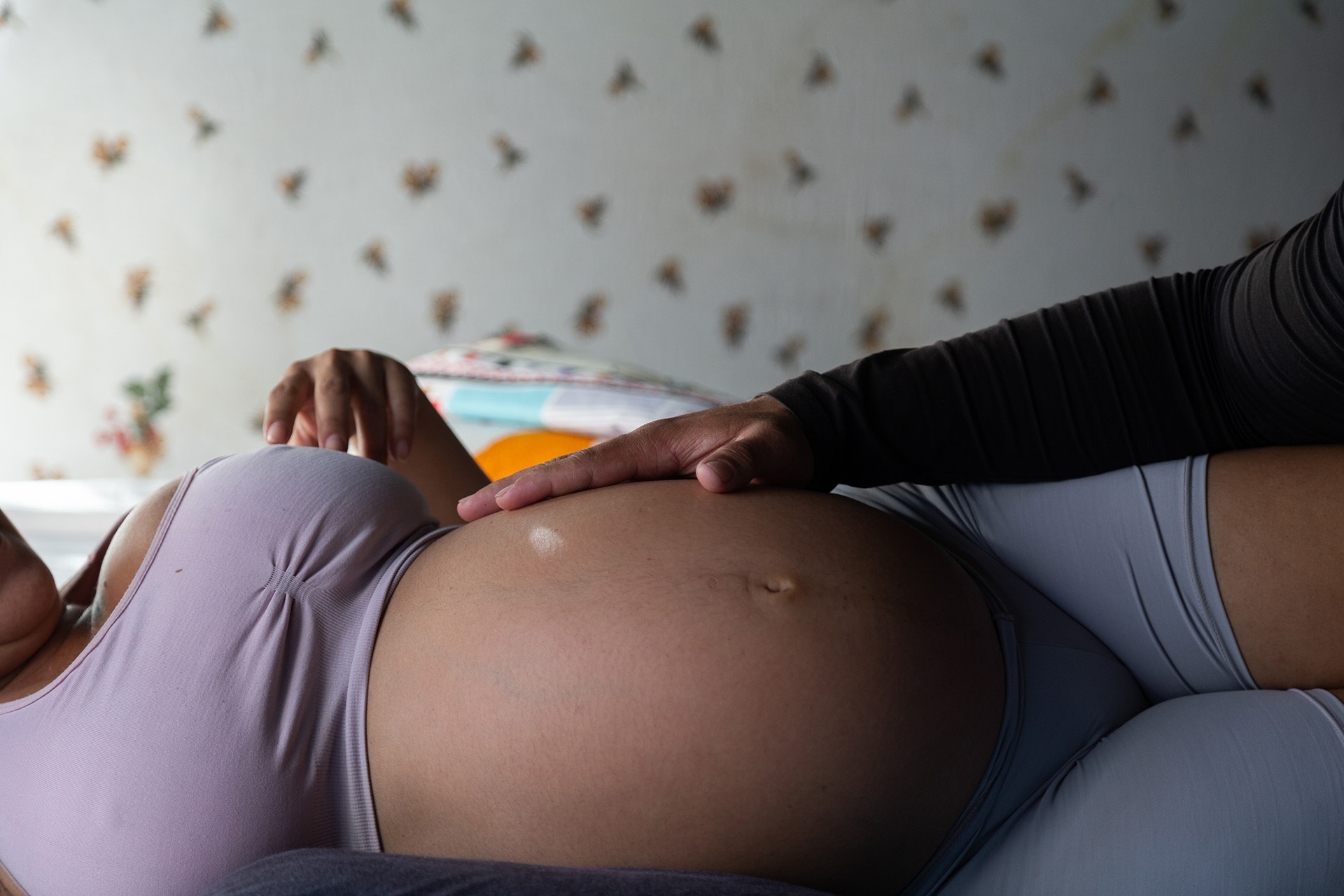 With few asylum applicants gaining refugee status in French Guiana, those whose requests are denied are left with limited options: leave, or stay on illegally because they no longer have the means to leave.
For Katy Sanchez, and her partner Jorge Hernández, awaiting a decision on their application has been draining, both mentally and financially. The Cuban couple, who expected their baby to be born within days, had already received a rejection, and nervously awaited a final ruling following their appeal.
"If we have to leave, we don't know what to do," Hernández told TNH in January. "She is pregnant, and we have nowhere to go."
Adriana Rosabal, a mother of three living in the camp was equally concerned. "It took several years of my life to leave [Cuba]," she said. "And they expect us to go away after we sacrificed everything to be here?"
bt/pdd/dm/ag