In villages along a shifting border known here as the "contact line", where shells have exploded into homes since 2014, women are now the heart of communities whose men have joined the fighters, been killed or injured in the conflict, or simply left to find better opportunities elsewhere.
More than four years after the ink dried on a ceasefire agreement, the fighting continues in a war that is largely obscure to those outside it – a bid for a separate Donetsk People's Republic in Ukraine. Some two million people have been forced from their homes – half have fled the country – and more than 13,000 have been killed.
Earlier this year, photojournalist Ian McNaught Davis spent four weeks in the region – near the city of Mariupol – to meet the women who now ensure that life continues in small villages, where the UN estimates that more than half a million people live within five kilometres of the contact line. Most women asked to be identified only by their first names, aware that the fluidity of the conflict means their communities could change hands from one day to the next.
Trudivske – and the other villages that punctuate the line between Ukraine and the self-declared Donetsk People's Republic – is now defined by its lack of men and households suddenly headed by women. The fighting drew many men, engaged them, sometimes ended and injured them. It coerced some to abandon their villages to find jobs and lives elsewhere – with and without their families.
"There are only pensioners here; the village is dying," said one of those women, Olena, a librarian visiting with friends on a recent day.
"This war only brought killing. We lost everything. The smart kids have left."
Her world is not as she would like. "I love people and nature. I love the snow and the sunshine. I love flowers, trees, and children," she added, her words echoing off the walls of a community centre. "But this war only brought killing. We lost everything. The smart kids have left."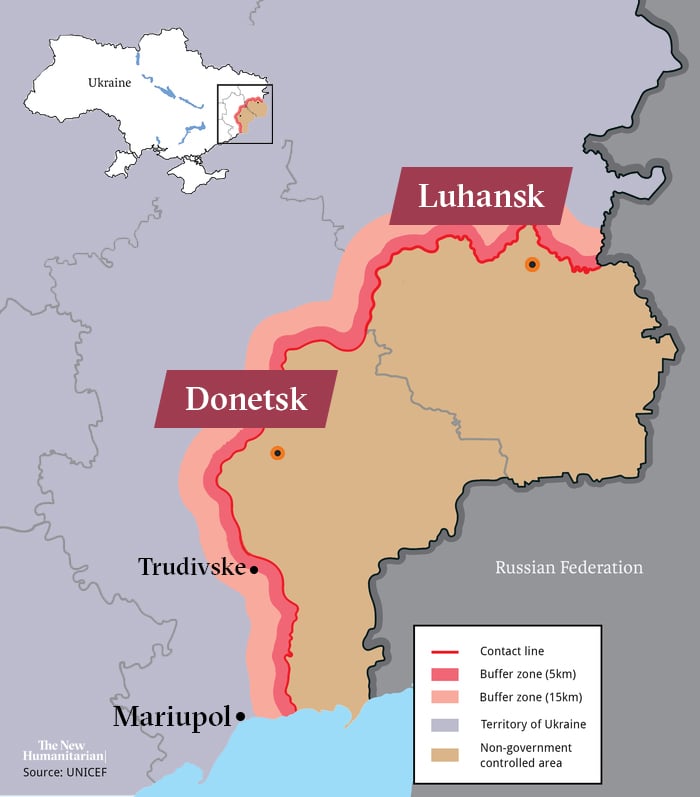 Olena gestured to three women huddled around a corner table, drinking instant coffee. "We are here to calm each other down," she explained.
They've done so since the spring of 2014, when fighting erupted between Ukraine's military and Russian-backed separatists occupying the Donbass – the Donetsk and Luhansk regions of Ukraine.
In September 2014, representatives of Russia, Ukraine, and the Organization for Security and Co-operation in Europe signed the Minsk Protocol, calling for a ceasefire.
That failed, and leaders of Ukraine, Russia, Germany, and France signed a second Minsk Agreement in February 2015. This also failed and the so-called ceasefire agreement is still violated to this day.
"We feel sorry for our kids," said Natasha, a single mother of two children in the village of Nikolaevka. "We need to feed our kids, we need to give them clothes."
Some 3.5 million people are in need of humanitarian assistance in eastern Ukraine, 60 percent of them women and children, UNICEF estimates.
The compounded hardship of conflict, a faltering economy, and the lack of jobs has left young people with little hope, with some turning to drink in their early teens, according to Irina, a medical doctor who lives in Trudivske.
"We survive," said Olena. "We adapt."
A look at Olena's day-to-day life, and that of other women, is below.
Aleona: Shelling and song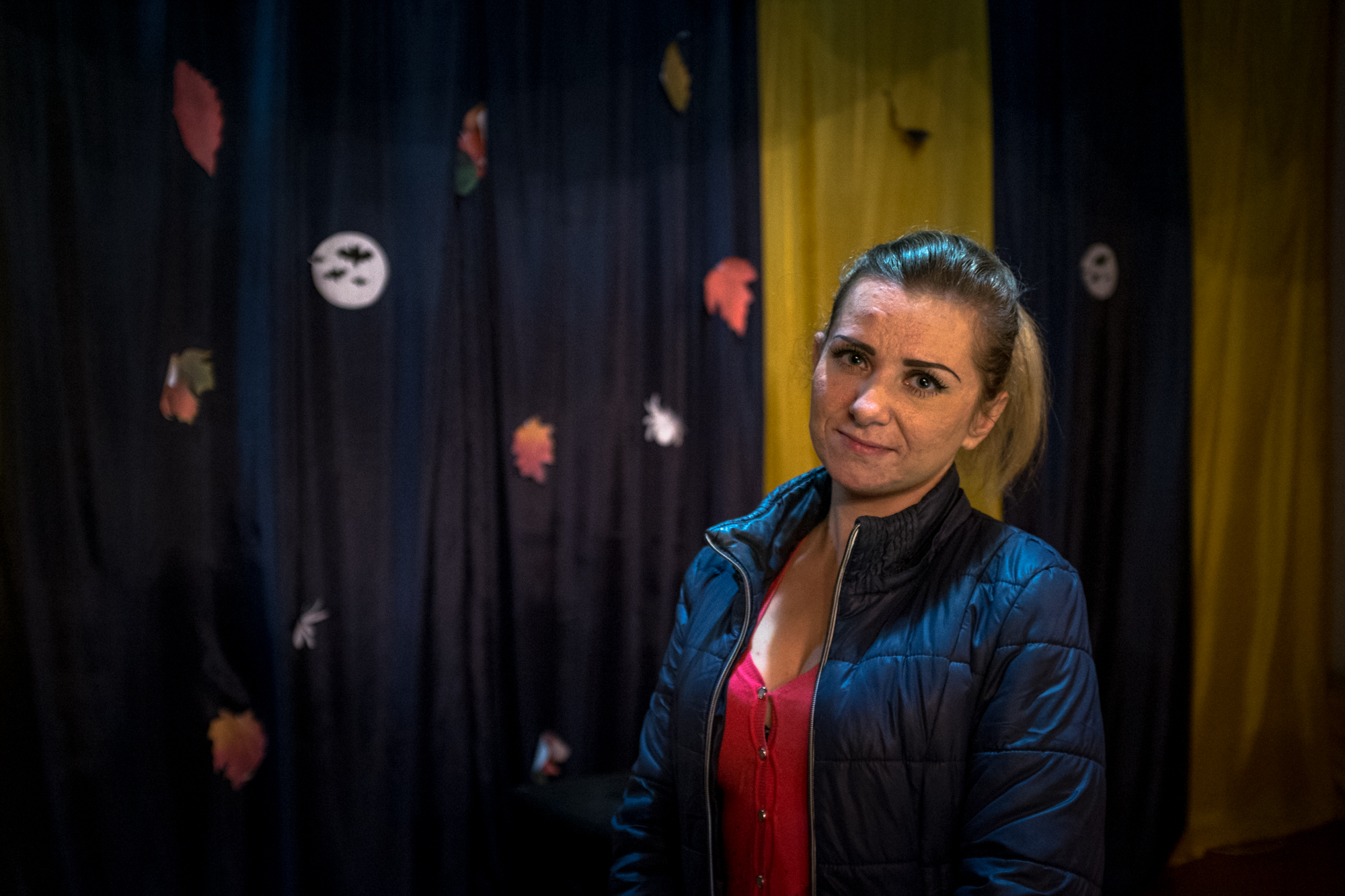 "War broke my family," says Aleona. Her husband left her with her two children in the village of Talakovka.
"It's only through singing that I feel freedom," she says. She works at Talakovka's dom kultury, a community centre to promote arts and culture, where she sings karaoke.
As she sang one night, the village was targeted by Donetsk People's Republic forces – with shells exploding within a kilometre. She carried on singing and did not stop until the shelling halted.
Natasha: 'There's nowhere to go'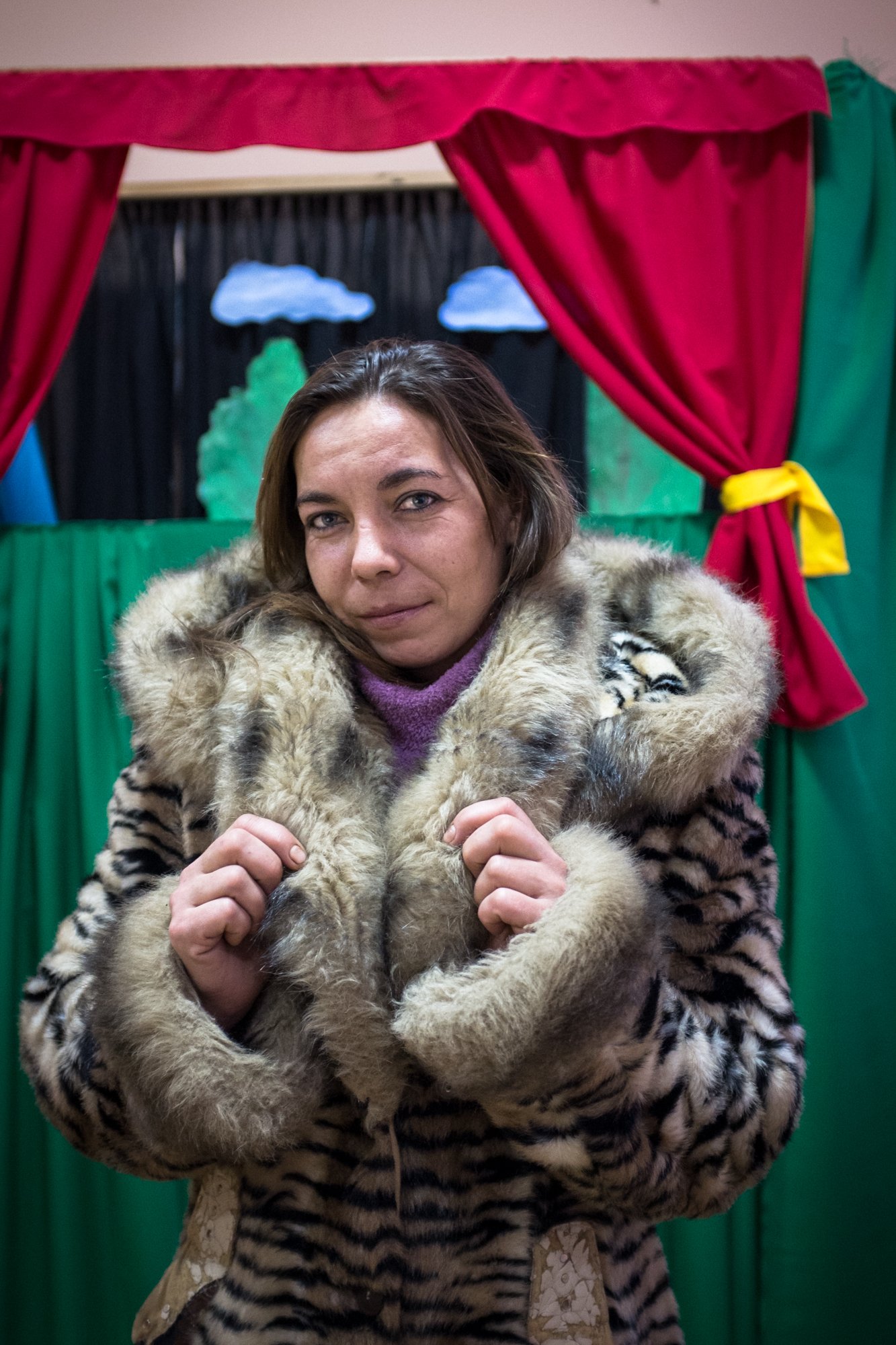 "There's nothing to do at night," Natasha complains of her village, Nikolaevka, which is on the government-controlled side of the line but within firing range of the forces of the Donetsk People's Republic.
Growing up, she had hoped to be a model. But she's unemployed and has to raise her two children alone.
"There are no opportunities here," she says. "In the night we sit quietly like mice in our houses. There's nowhere to go."
In the day, Natasha and other women gather in Nikolaevka's community hall to chat. Even indoors, they're wrapped up in coats, hand-knitted hats and scarves.
The village suffers from little heating because the fighting limits access to coal and firewood, inhabitants say, and gas lines that should provide heating are damaged by the shelling and badly driven military vehicles.
Vera: 'The mother just gave up'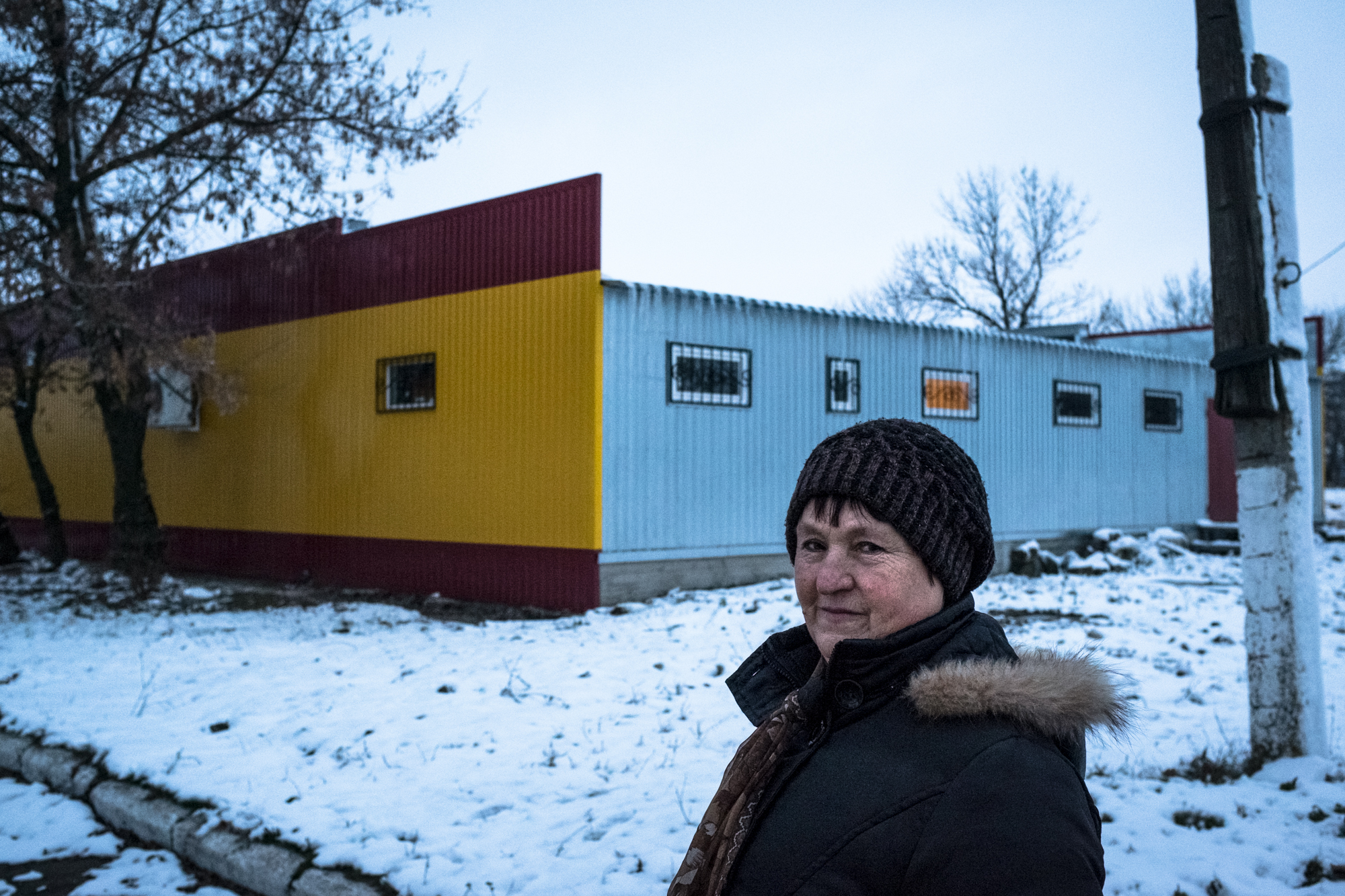 Vera, who lives alone and says she suffers from a heart condition, is raising a child with special needs whose mother abandoned him after the conflict began. "The mother just gave up," she says.
At 2am one night, a shell crashed through the roof of Vera's home and landed in the hallway.
"The roof was destroyed and the shrapnel from the explosion reached the houses nearby," says Vera, who lives in Nykyforivka near Nikolaevka.
"I have no money to pay for repairs," she says. Construction material has been delivered, but with the lack of men, there's no one to do the work. She has managed to put a plastic cover over the roof against the rain.
Olena: Books and landmines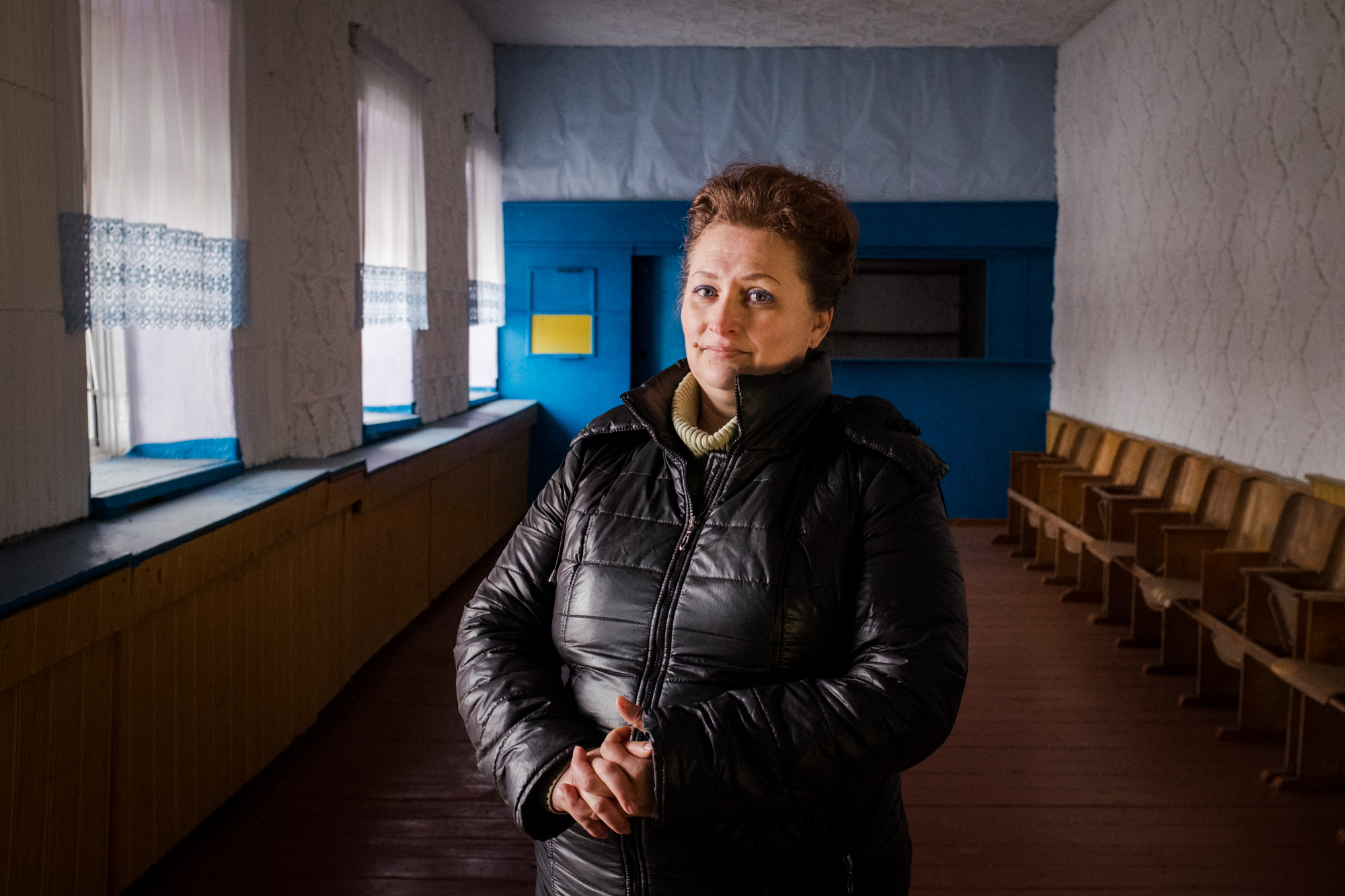 In Trudivske village, Olena runs a library in the hope that young villagers will spend more time reading and less time drinking alcohol and vandalising property.
To keep busy and to relieve stress, she makes rag dolls.
The stresses, she says, are many. Recently, a man driving a tractor was killed after the vehicle detonated a landmine.
Landmines put more than two million people at risk every day in eastern Ukraine, according to the UN's emergency aid coordination body, OCHA.
More than 1,900 people have been killed or injured by landmines since 2014, according to The Halo Trust, an NGO that works to clear landmines.
The mines and other unexploded ordnance also damage the economy. The Halo Trust notes that most mined areas are in forested or agricultural land, restricting timber production, farming, and access to pasture where livestock can graze.
Alina: Dancing amid chaos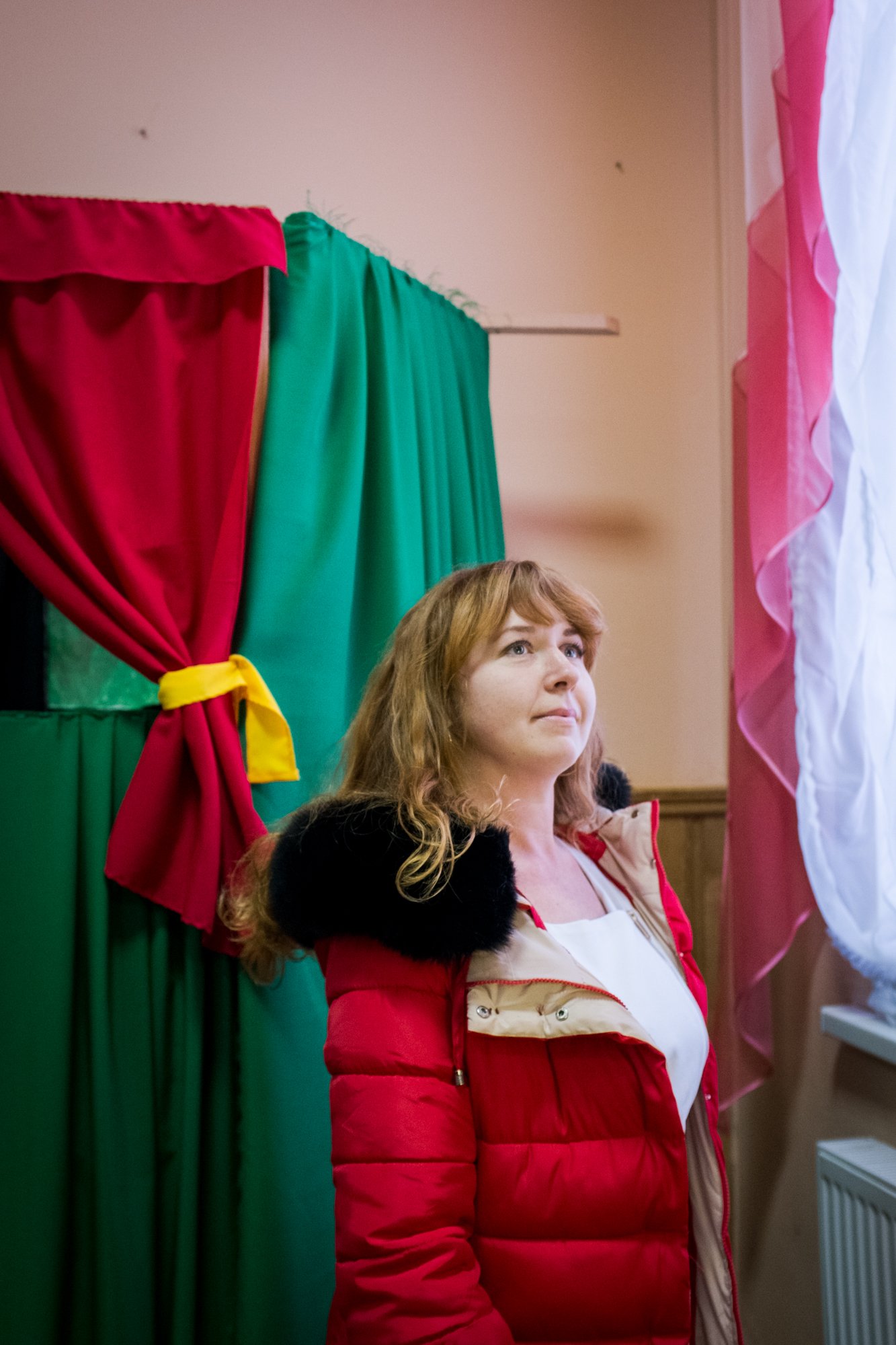 "I find a sense of release by dancing and by spending time with my child," says Alina.
She often visits the Nikolaevka dom kultury, a community centre that offers entertainment for children; Alina posed in front of the backdrop for a puppet show.
The centre is also the location for meetings with organisations such as Elva.
"We've set up a network of community monitors in communities along the contact line who report on local socio-economic and community and safety needs," explains Jonne Catshoek, director of Elva.
"With the support of the UNDP, we work with our partner, the IPCG (Institute For Peace and Common Ground), and together with these monitors, other residents in the community and local authorities to address these needs and to distribute small grants."
Nearly all those attending the meeting are women.
Tamara: The worry of darkness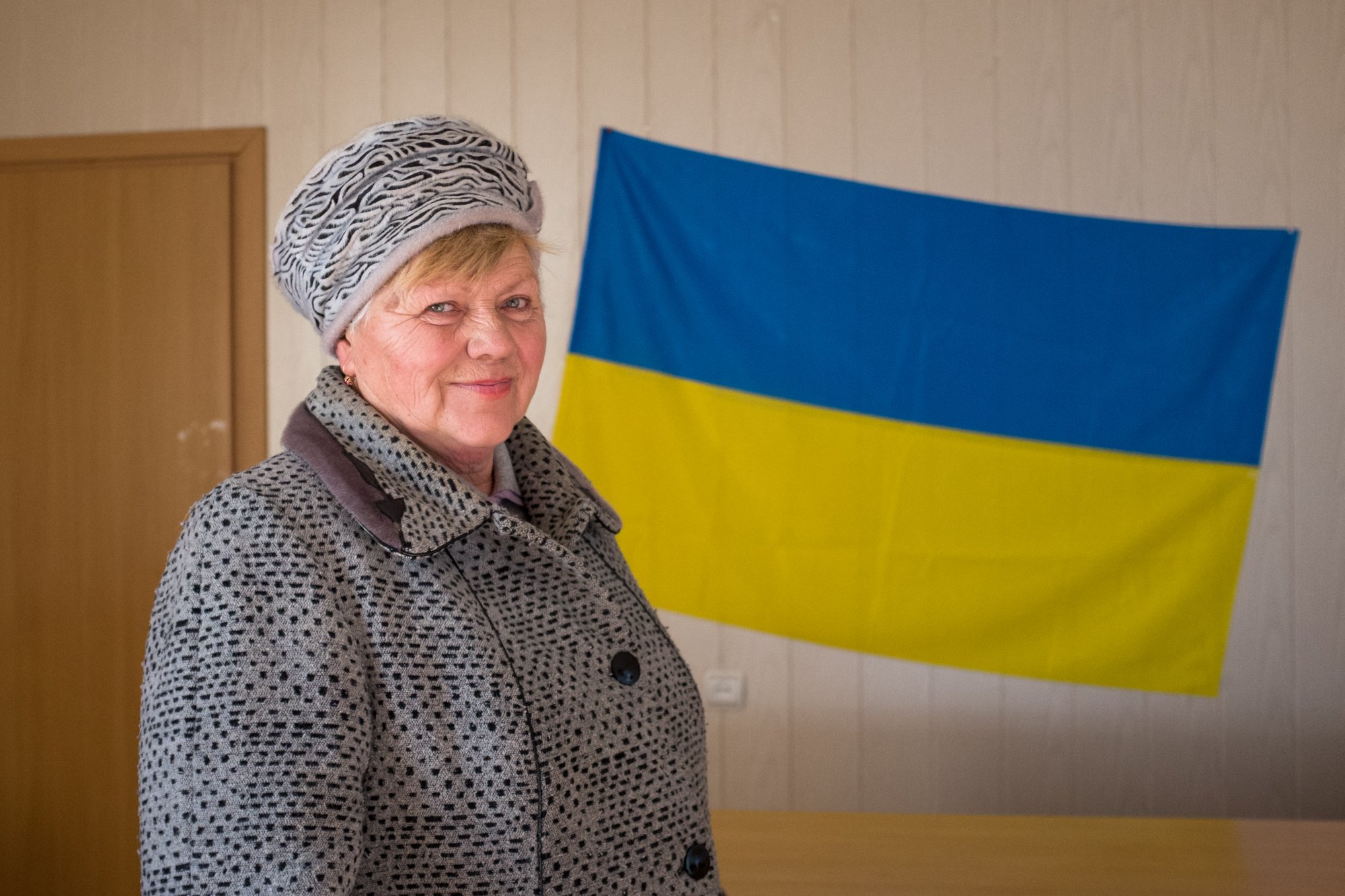 Tamara is the head of a club for children in Pavlopil. "There's a disco for kids until 8pm and then afterwards it's for adults," she says.
She also runs activities for the women of Pavlopil: "Twice a week we gather for a women's group on doll-making."
When it gets dark, she says, people worry. "The shelling starts early in the winter – from four in the afternoon."
Tamara says she tries to relax by gardening, growing flowers to add beauty to the grim surroundings.
Masha: The promise of work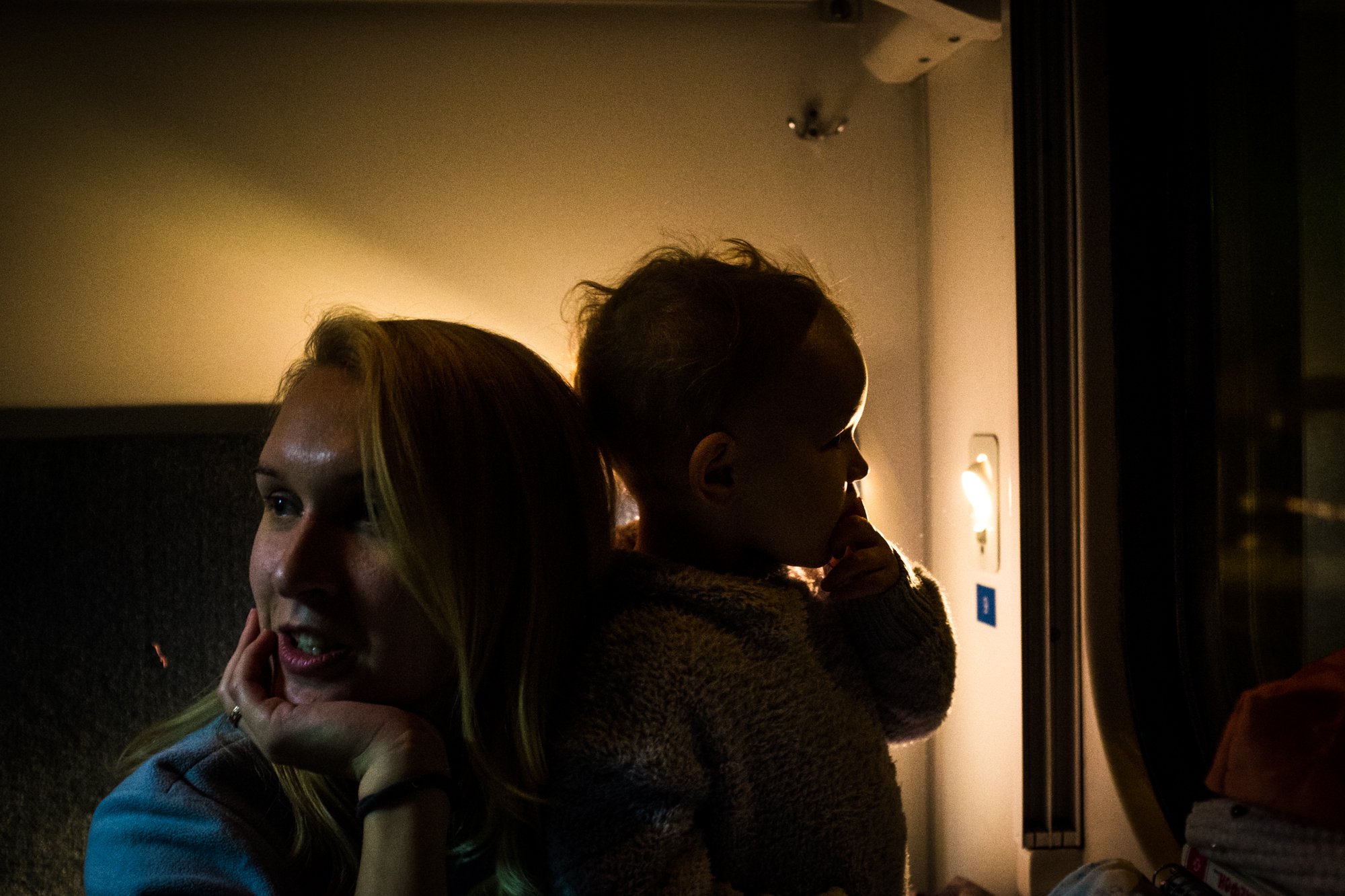 Masha is travelling with her infant daughter from her town of Mariupol – the second largest city in the Donetsk Oblast – to Moscow. At the end of this 32-hour railway journey she hopes to find work in the Russian capital.
Separatist militants occupied Mariupol in May 2014 and controlled the perimeter of the city with checkpoints until they were overthrown by the Ukrainian military in June 2014.
(TOP PHOTO: Vera, a resident of the village of Nykyforivka, must singlehandedly rebuild her house that was destroyed by the bombs of separatist forces.)
imd/mf/js/ag