Throughout the past month of violence that has gripped Libya's capital, aid groups have repeatedly warned of the grave danger 3,400 migrants and refugees face while detained near Tripoli's front lines.
The UN's refugee agency, UNHCR, said an airstrike landed near a migrant detention centre that holds more than 500 people on 8 May, injuring two people. And in late April conflicting reports emerged that a militia had opened fire in another Tripoli facility.
But there are more than 600,000 migrants, refugees, and asylum seekers in Libya, and the majority are not in detention. That doesn't mean they are safe. In Tripoli, many are among the more than 59,000 people forced to flee their homes by the fighting, which has pitted general Khalifa Haftar's Libyan National Army against forces loyal to the UN-backed Government of National Accord.
Last week, journalists Francesca Mannocchi and Alessio Romenzi visited a school-turned-shelter for migrants and refugees taken out of parts of the city that had become battle zones.
Run by the Libyan Red Crescent in a relatively safe part of the city, it is the main refuge for a population the UN says are "especially vulnerable" as they don't have extended family in the country to rely on, and "face discrimination in accessing collective shelters and other services".
Asaad al-Jafeer, a Libyan Red Crescent employee who works at the shelter, said his organisation is struggling to provide for the approximately 150 people living in the school, including more than 40 children and six pregnant women. Most are from Sudan and Eritrea, and have already survived multiple conflicts and sometimes horrific journeys to get to Libya.
Getting the residents out of harm's way and into the shelter was no easy task because there has been no real break in the shooting and shelling, explained al-Jafeer. "It was difficult to [evacuate them]," he said. "It was very dangerous, for them and for us."
"We should all be evacuated"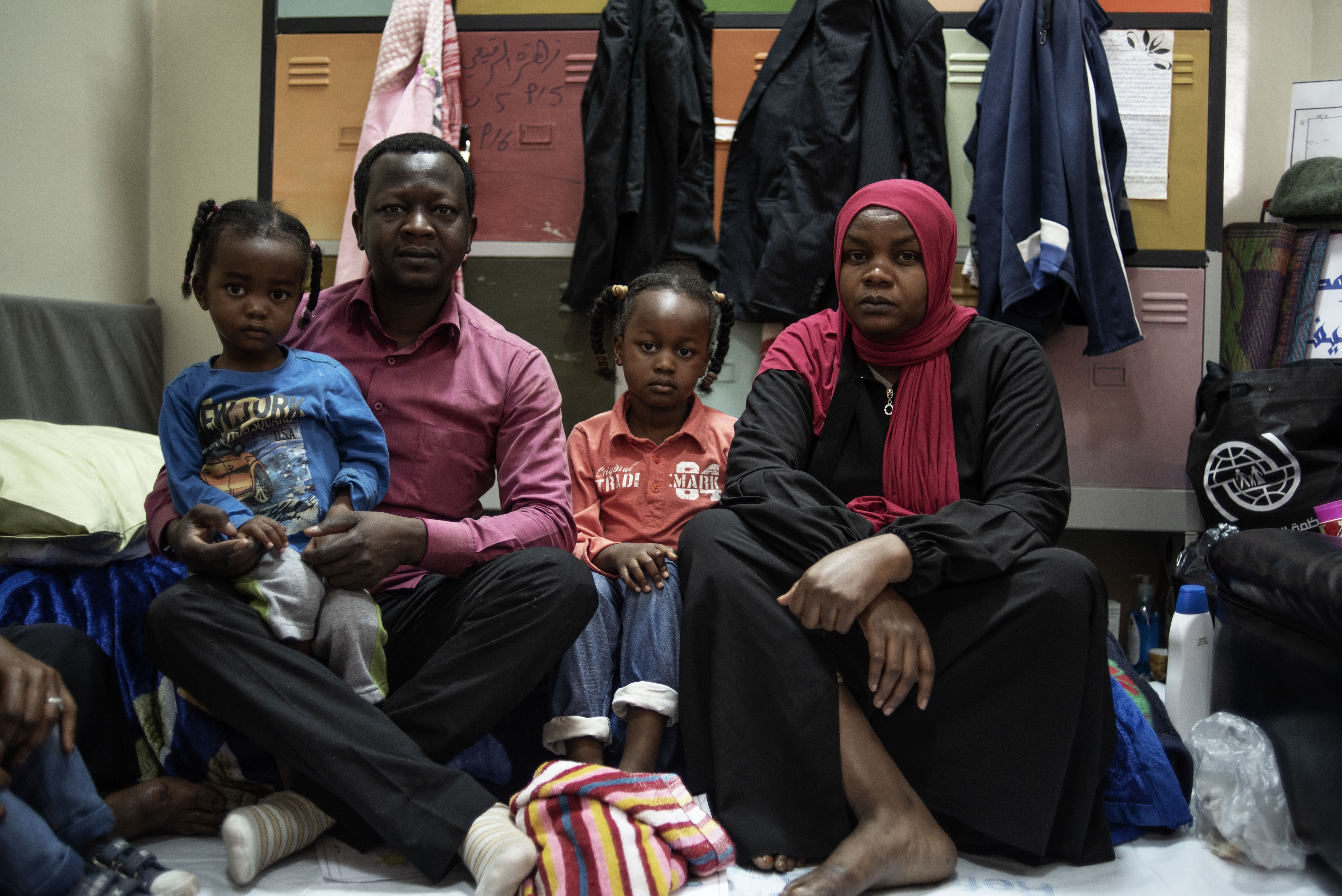 Abulrasoul Omar Khareef and his family have been in Tripoli for six years, and were living in a southern part of the city when fighting broke out in early April.
Khareef, 38, and his wife escaped Darfur in 2003 after a militia known as the Janjaweed destroyed their village. They are registered asylum seekers.
"I never considered paying a smuggler to cross the Mediterranean," said Khareef. "But [after the fighting in Tripoli began]... I changed my mind. We have escaped from a war and now we're suffering the consequences of other wars... We should all be evacuated."
Since the outbreak of the fighting in and around Tripoli, the UN has evacuated 309 refugees, flying them to Italy or Niger, but the last plane out was on 29 April.
"I want to leave Libya, for my children, who have the right to live in safety. And to see a smile on my wife's face for once, which I always see covered with tears."
Past trauma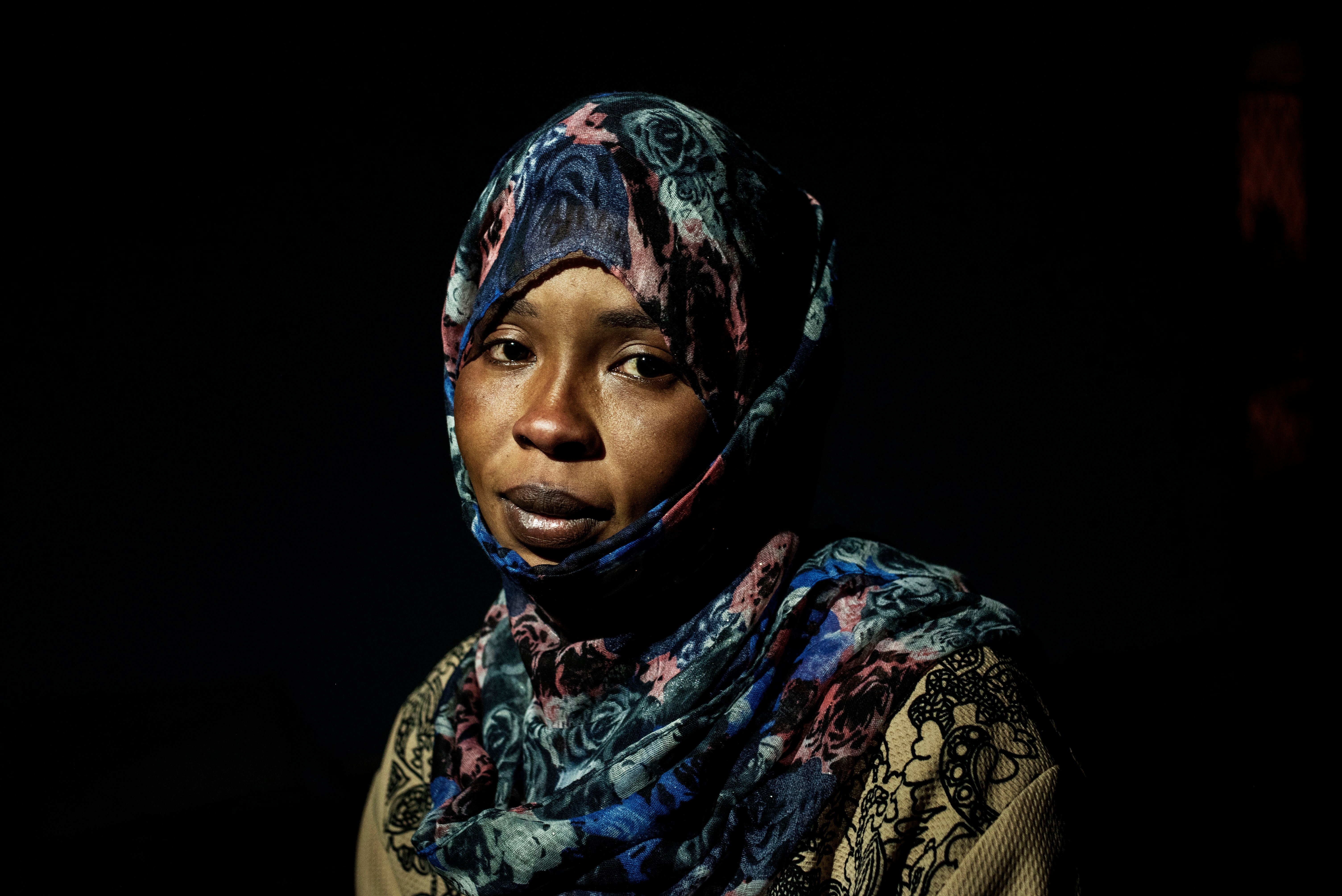 Jihan, 26, arrived in Libya last December from Sudan with her husband and two young children. She lost track of her husband three months ago; he left to look for work and never came back.
During the journey to Tripoli, Jihan was raped in the city of Sebha – a people-smuggling hub where migrants have long complained of torture, extortion, and forced prostitution.
"Every time I close my eyes I live that nightmare," she said. "I can't forget."
Nowhere to go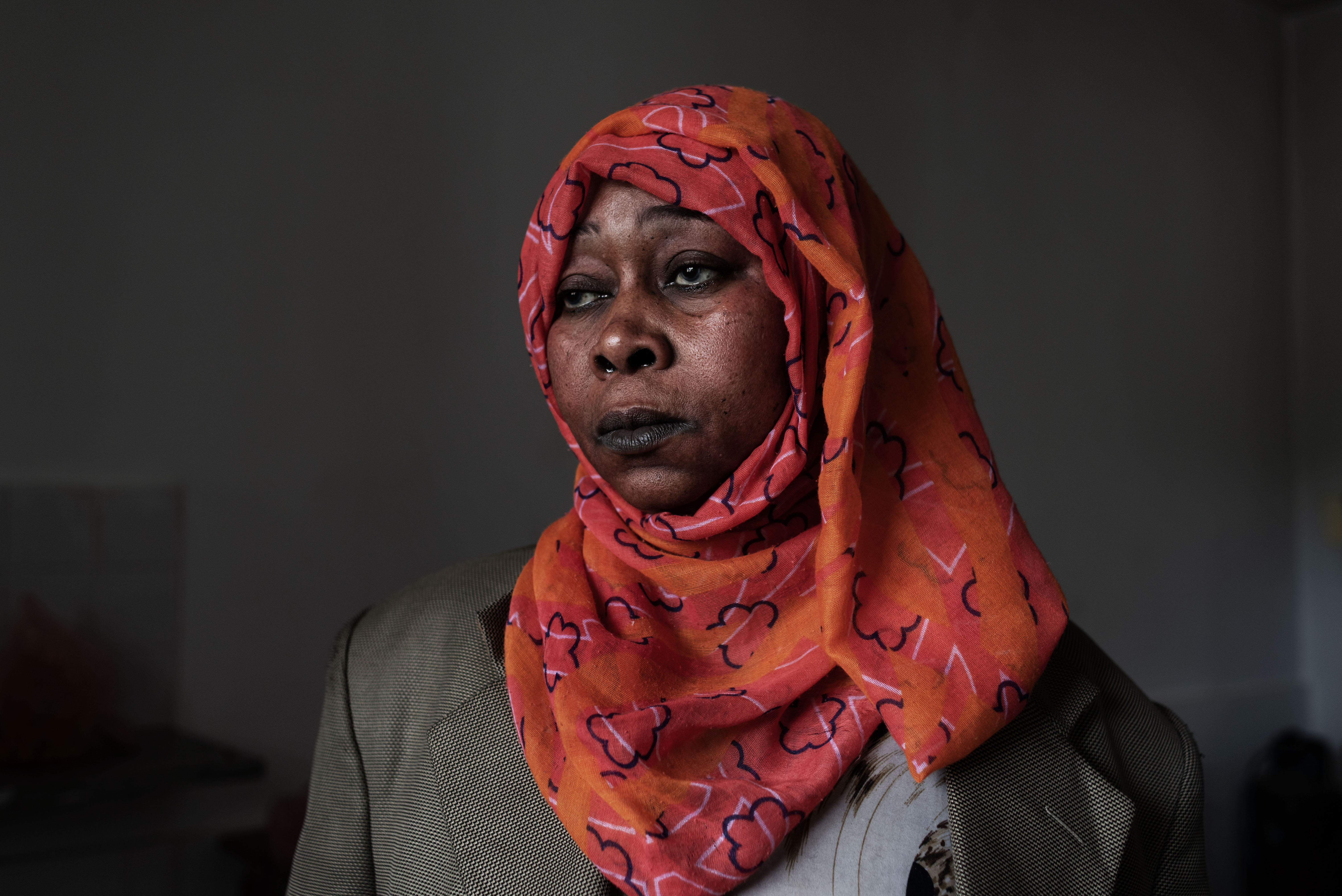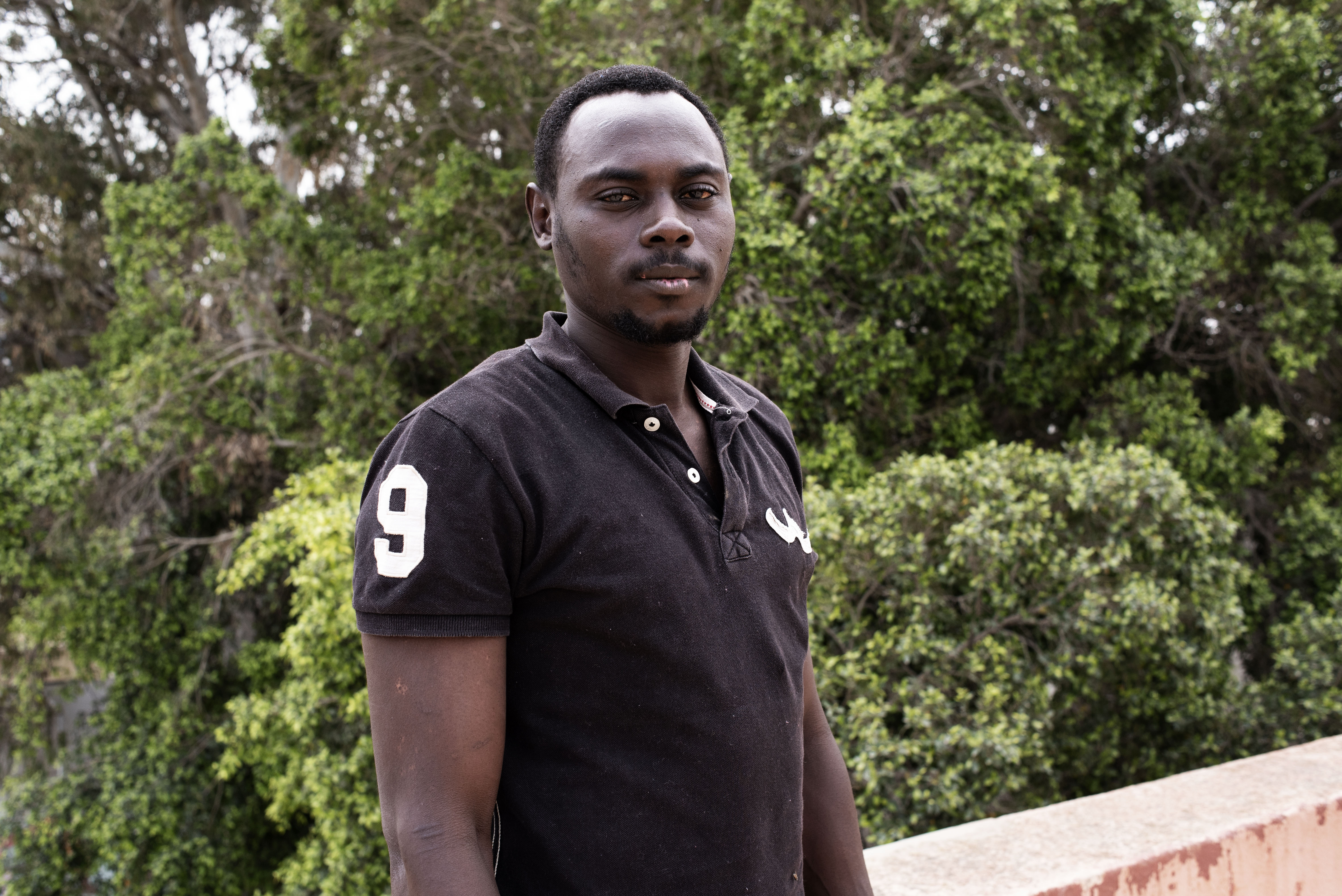 Nafisa Saed Musa and Abdalleh el Taib, mother and son, fled to Libya together after their village in Darfur was burned to the ground in a Janjaweed attack that killed Musa's husband and two other sons (Taib's father and his two brothers).
"My mother and me; we moved from one city to another and the wars followed us," said Taib, 27, who was kidnapped and tortured for two months in Libya by a group that demanded money for his release. The scars from burns inflicted by his captors are visible on his arms.
Musa, 44, said other Darfuri asylum seekers pitched in to pay her son's ransom. "Some people gave 20 [Libyan] dinars, some 50, until we collected the amount they wanted… [Other people from Darfur] knew I didn't have money enough to pay, and he is the only child I have left."
Taib wants to go to Europe, but Musa just wants safety. "We don't know where to go," she said. "I just ask to be saved; me and my son. Save us from this area, from this war."
A shelter struggling to provide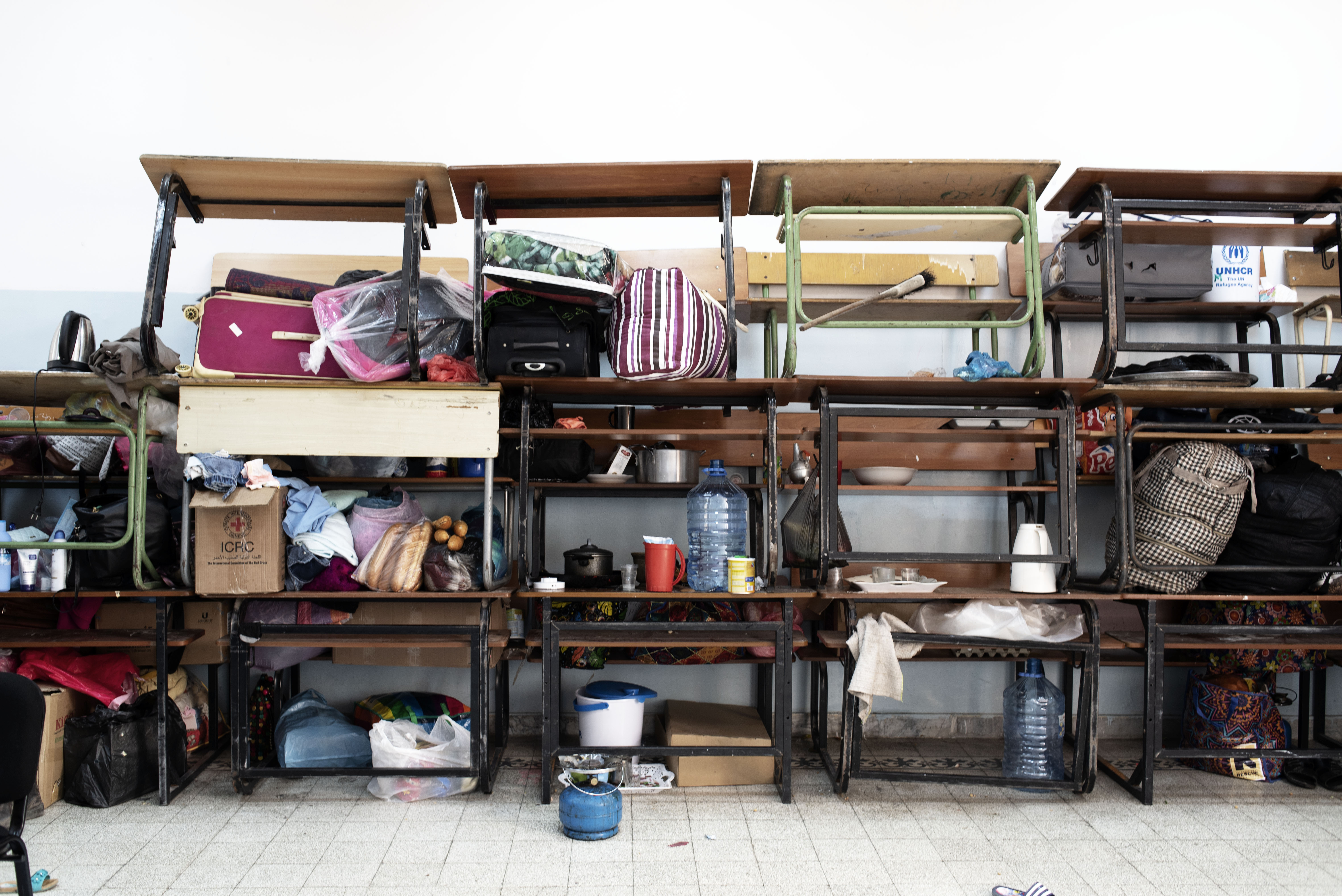 Desks have been pushed aside to make room for the residents, their belongings, and newly-delivered aid.
A UNHCR spokesperson said the agency's Libyan partner, LibAid, has brought supplies to the shelter including blankets, sleeping mats, and hygiene items.
The Libyan Red Crescent's al-Jafeer says locals have pitched in to help too. "Some people in the area are bringing clothes and food and water, especially for the children," he said.
Still, they are having trouble providing for everyone in the school: "We are facing great difficulties," al-Jafeer said. "We don't have enough food or water."
Dangerous detention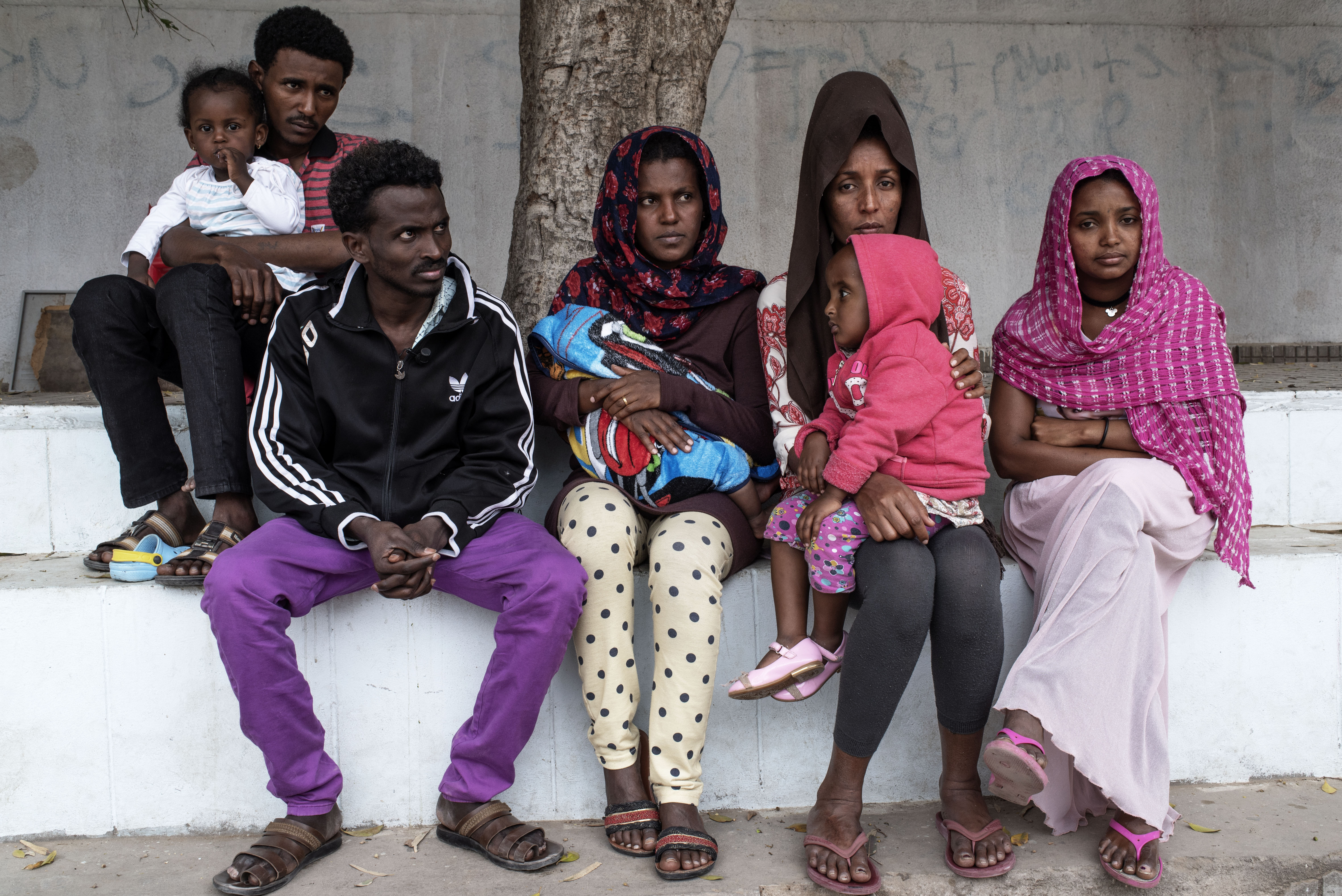 Munir, third from the left in purple trousers, sits in the school's courtyard with a group of other Eritrean migrants.
While most of the shelter's residents were evacuated from their own homes, the 27-year-old said the two Eritrean families pictured were in the Qasr bin Ghashir detention centre outside Tripoli when fighters broke in and attacked late last month.
"After the beginning of the war [in Tripoli], we stayed alone – without guards – for five days," he said. "We had nothing to eat; we gave water and sugar to the children, but nothing for us. We were terrified; we didn't know what was happening outside, just hearing shootings and bombing."
Then armed men came in, "asking for our money and mobiles", he said. They "started shooting, randomly."
Unit, pictured above second from the left with her two-year-old daughter Milad (the pair are also pictured in the photo at the top of this article), was also detained at Qasr bin Ghashir.
"It was very difficult to live in the centre, even before the fighting," said the 24-year-old. "Women and children are separated from men. Families are divided. We could not talk to our husbands."
Risky evacuations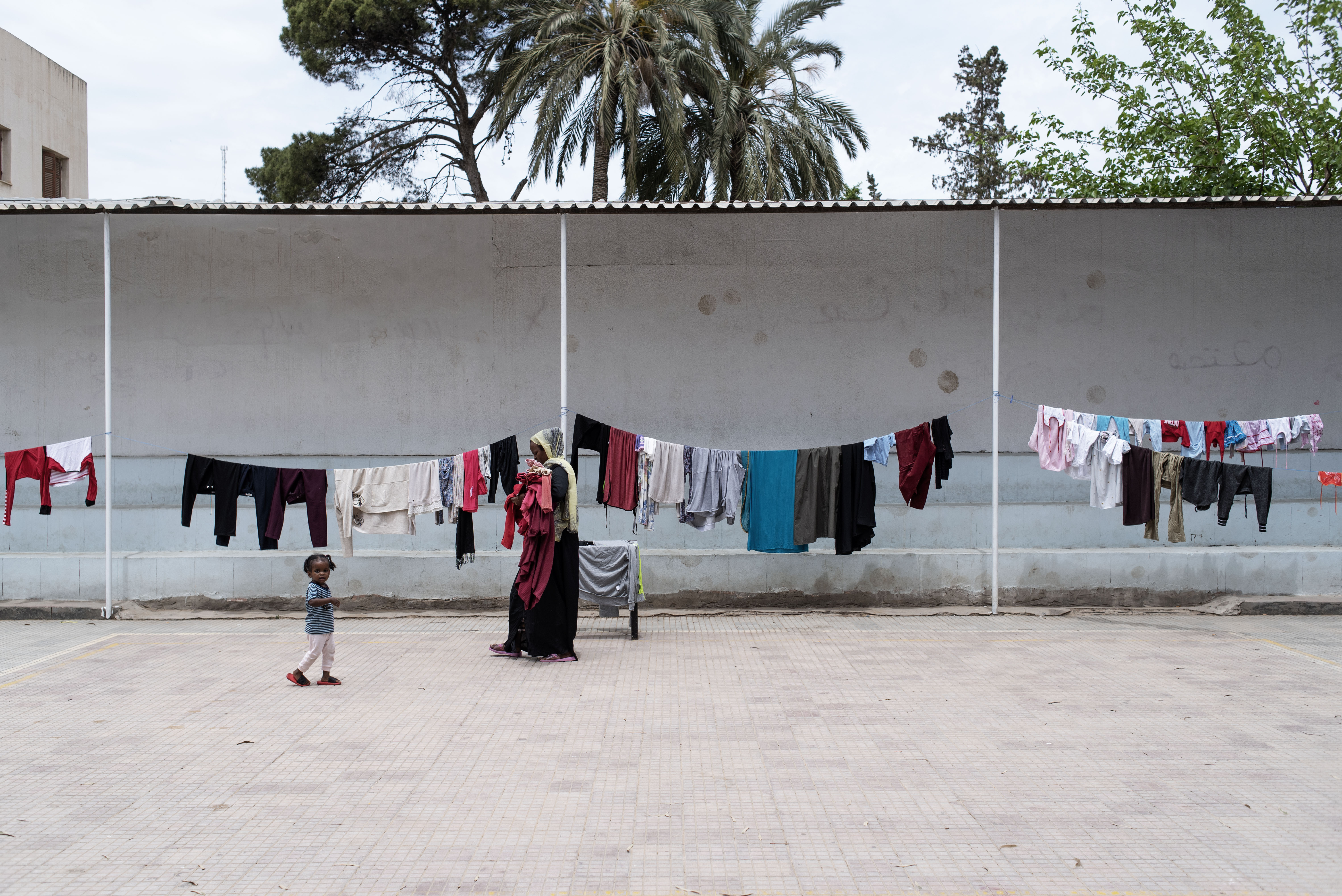 While UNHCR said one church in Tripoli is hosting around 40 migrants and refugees, this school is the only shelter dedicated to this purpose.
There is also a day centre in the capital that offers medical and humanitarian assistance, According to a UNHCR spokesperson, it also "provides housing to the most vulnerable refugees, with refugee caregivers that are able to host them and provide for them for a limited period of time".
Al-Jafeer said the risk of moving the residents out of harm's way was worth it: "Thank God, we did it. For the Sudanese it has been particularly dangerous, because they speak Arabic [as do the militias fighting for control of Tripoli], so many of them told us that the soldiers wanted to force them to go to the front to fight. For this, we had to be quick to save them."
fm-ar/as/ag