As winter tightens its grip on war-torn eastern Ukraine, hundreds of thousands of people are struggling to put food on the table due to a lack of funding for emergency humanitarian aid.
Last week, the World Food Programme wound up its food assistance operations in the east of the country, where a four-year conflict has killed more than 10,000 people and displaced millions. Citing insufficient funding and shrinking humanitarian access – especially in rebel-held areas – the Rome-based agency said: "WFP is no longer able to offer effective response in the country… It has become increasingly difficult to maintain donor interest for Ukraine."
Before rolling up its programme, WFP said it managed to extend assistance to the 13,000 most food-insecure people during January and February. Since March 2014, WFP has provided in-kind food assistance and cash-based transfers to slightly over one million people. It will maintain a limited presence in the country until mid-year.
Over the past 12 months, the number of people classified as severely or moderately food insecure in Ukraine has doubled to 1.2 million.
The response to the cutbacks from other humanitarian actors has been a sense of disbelief.
Andrij Waskowycz, president of Caritas Ukraine, said: "It is indicative of the scandalous ignorance of the world community of the largest humanitarian crisis in Europe since WWII, which has left 3.4 million people requiring humanitarian assistance and food security.
"For Caritas, WFP's exit will result in significantly increased challenges to not only provide humanitarian aid for conflict-affected people, but to also develop activities ensuring sustainable food security to those in need."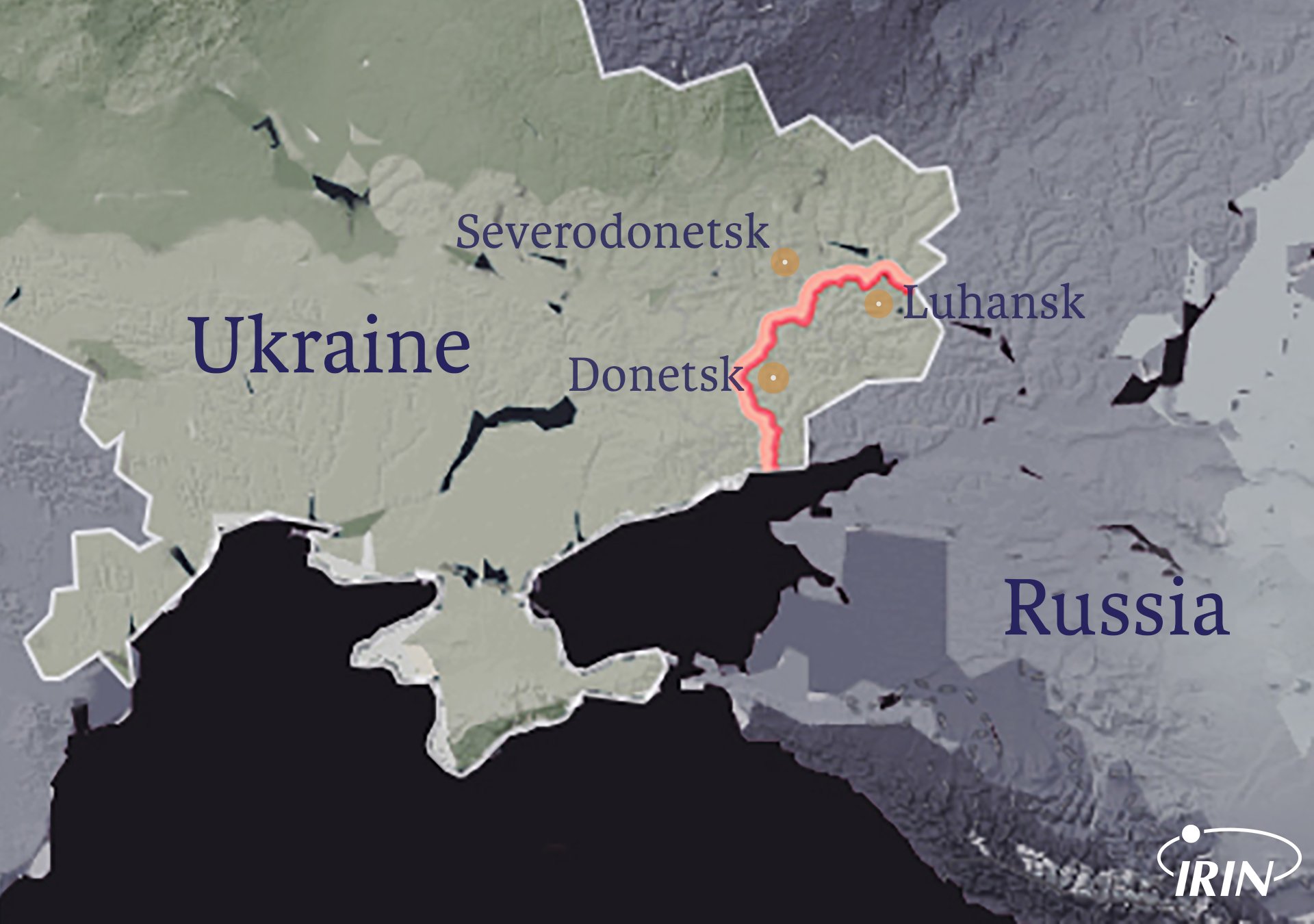 WFP and other aid groups have faced a dire financial situation in the country: last year the UN's humanitarian response plan for eastern Ukraine, on which they heavily rely, was just 35 percent funded, at $71.4 million. At the lower end of donor contributions to global crises that often achieve double that percentage, this funding gap has forced many interventions, not just the WFP food assistance programme, to be pared back or shelved entirely.
"Right now, hundreds of thousands of Ukrainians are struggling," Ursula Mueller, the UN's assistant secretary-general for humanitarian affairs and deputy emergency relief coordinator, told a UN conference in Brussels on Wednesday called: "A Forgotten Humanitarian Crisis After Fours Years of Conflict."
Elderly most at risk
WFP's departure will impose a gaping hole in humanitarian assistance for vulnerable people in eastern Ukraine, especially the estimated 600,000 or so elderly who cannot access their pension payments from the government of Ukraine (this requires a long and dangerous journey across the so-called "contact line" into government-controlled areas). The UN says the elderly represent about half the people in need in the region – the highest proportion of elderly affected in the world.
The cutbacks also come during the middle of a harsh winter that has seen temperatures drop to as low as -15C. Many households have endured interruptions to their heating due to shelling of infrastructure, non-payment of bills, or breakdowns due to frigid weather. On Thursday, an estimated 100,000 people had their water supply cut off after a pumping station in a rebel-held area was put out of action due to heavy snow.
Complicating the situation for those living in rebel-held areas is hyperinflation, which has put many food items out of their reach. That's in addition to difficulties obtaining cash from the other side of the contact line.
Mueller said the situation is especially difficult for people in rebel-held Luhansk, as there is only one operating crossing point to Ukrainian-held areas.
And in government-controlled areas, many internally displaced people – especially women – have no identification documents because they fled quickly from their places of origin in the conflict zone. That means many are denied basic services.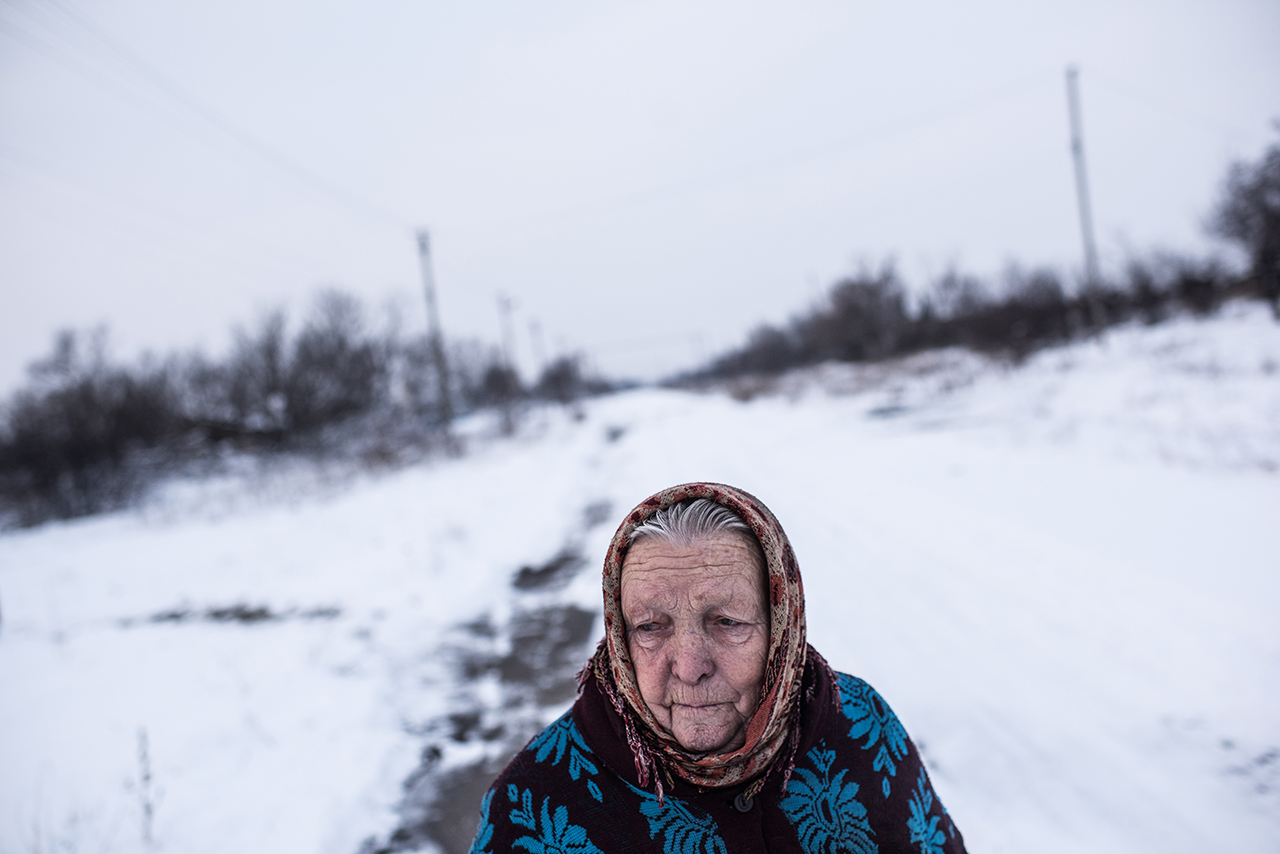 UN officials say their 2018 humanitarian response plan for Ukraine calls for $187 million to reach 2.3 million vulnerable people.
The funding situation is not entirely bleak. On Wednesday, the EU's humanitarian arm – the largest humanitarian donor in eastern Ukraine, having allocated 110 million euros since the start of the conflict – announced it would commit 24 million euros for 2018.
"We call on all of our international partners to increase their financial contributions," said EU Commissioner for Humanitarian Aid and Crisis Management Christos Stylianides.
"Four years of conflict have put a tremendous strain on the civilian population in eastern Ukraine," he added. "We cannot overlook that there's a humanitarian crisis at the European Union's doorstep. Supporting all those in need, wherever they are, is a priority for the EU. Our new aid package will provide eventual assistance such as food, healthcare and education for children."
While the fresh EU financial support is welcomed by humanitarian actors, as noted at the conference in Brussels on Wednesday, what is not on the horizon is an enduring solution for peace. Diplomatic talks continue in Minsk involving the so-called Normandy countries – Russia, Ukraine, Germany, and France – but experts see little chance of significant movement soon.
(TOP PHOTO: An elderly woman in the government-held town of Luhanske. CREDIT: Evgeny Maloletka/UNHCR)
mb/ag