Pakistan's Balochistan Province has long had a reputation for lawlessness, but it's never been truer on a practical level than it is today. More than half the provincial capital's lawyers were killed or injured in a bombing last August, and thousands of cases remain in legal limbo.
On 8 August, a bomb ripped through a hospital where lawyers had gathered to mourn a colleague who had been shot and killed just hours earlier. Of Quetta's approximately 280 practising lawyers, about 100 were injured and 56 were killed, according to the Balochistan Bar Council.
The blast blew Balochistan's legal system into disarray. Courts were closed for three months, and lawyers continue to strike two days a week to demand more police protection.
"The 56 lawyers who were killed had almost 5,000 cases and 70 percent of them are still stalled," Ali Kakar, a lawyer at the Balochistan High Court, told IRIN.
The bombing has left a gaping judicial hole in a province where the rule of law was already tenuous, and violent attacks and human rights violations commonplace.
Insurgents have been fighting for independence or autonomy for decades, and many people thought to be supportive of the insurgency have "disappeared", according to the
International Crisis Group
.
Factions of the Pakistani Taliban also operate here, including Jamaat-ul-Ahrar, which claimed responsibility for the blast along with the Islamic State group. That bombing was followed by an October attack on a police academy in Quetta, which killed 60 people, and the November bombing of a Sufi shrine in a remote region of the province that killed 52 people.
Jailed
Balochistan watchers have warned that the breakdown in rule of law and rising militancy could further internationalise the conflict, involving ethnic Baloch populations in both Iran and Afghanistan. But it is on the local level that the immediate effects of the legal paralysis are being felt most keenly.
Zar Mina is one of many people who have spent countless hours at court trying to push her case through since her lawyer was killed. 
After her husband died, his relatives claimed custody of her three children. One night, her brother-in-law abducted her 10-year-old son. She hired a lawyer, hoping the court would rule in her favour and force her late husband's relatives to return the child.
"My son has spent nine months detained by my brother-in-law, but his case is not concluded yet," she said outside the district courthouse. "I cannot bear to be separated from my son."
Others, like Naseem Khan, have spent time in jail on relatively minor charges simply because nobody was available to argue their cases.
He was part owner of a jewelry shop, which was burgled and thieves stole $7,000 worth of merchandise. His business partner accused him of involvement, which he denied, and they fought. His business partner then had him charged with assault, said Khan.
"There is no justice in our judiciary and I spent five months in lockup," he said.
His new lawyer, Waseem Khan, said that in a minor case like this, the court would usually grant bail after a couple hearings. But the bombing interrupted his case.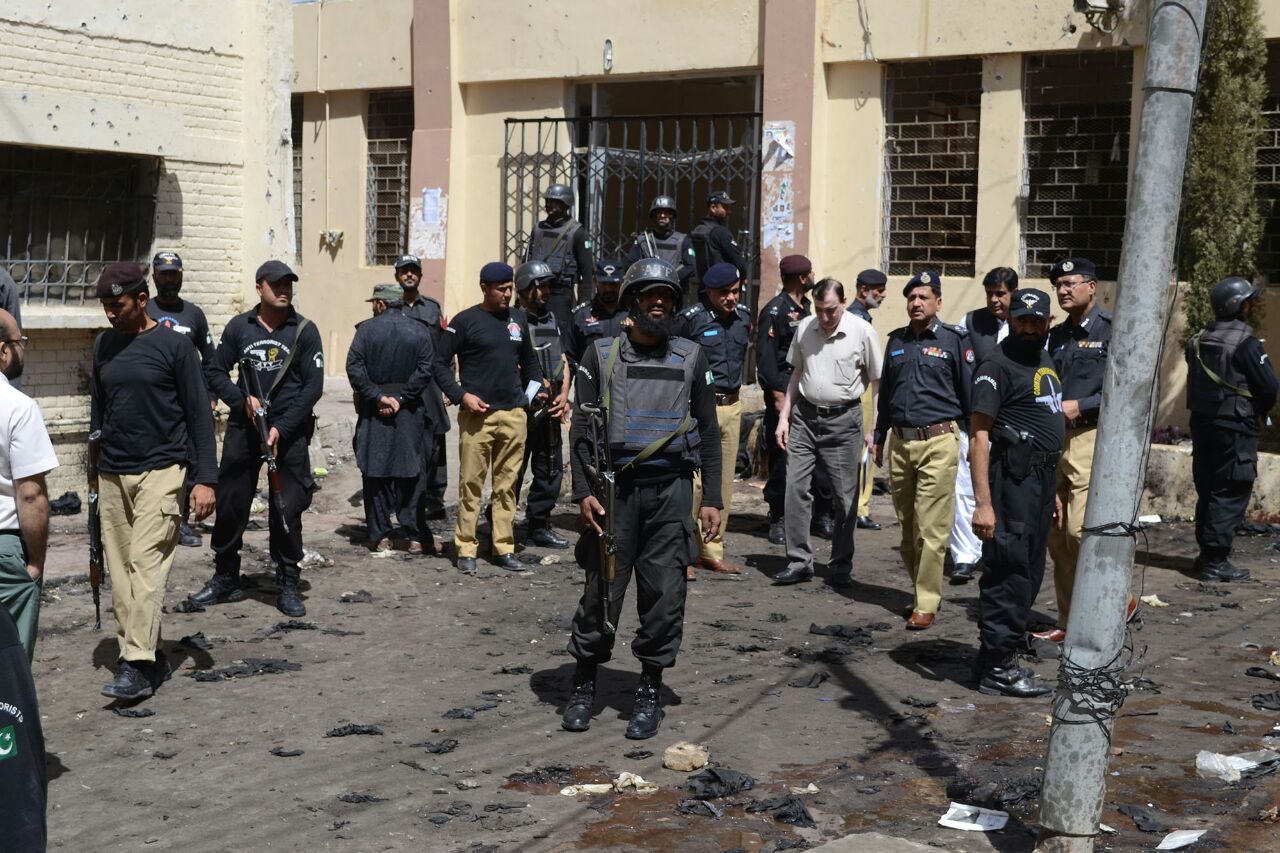 Filling the gap
Kakar, the High Court lawyer, estimated that about 300 people who would normally have been granted bail are still in jail on minor charges.
"The blast has left judiciary 70 years back, and lawyers with decades of experience were killed," he said. "The vacuum left by their deaths may take many decades to fill."
Sardar Raza Muhammad Barrech, the advisor on law to Balochistan's chief minister, said the government planned to strengthen the traditional community justice system of Jirgas in order to help fill the void.
Community leaders form a Jirga and provide a judgment after hearing arguments from both sides of a dispute. If both parties agree to the judgment, they may present the Jirga's written statement to a judge in the legal system who can make it a formal ruling.
"The promotion of the Jirga will be my priority in the future," said Barrech.
A commission of inquiry into the August bombing ordered by Pakistan's Supreme Court noted that there were 2,878 "terrorist attacks" in Balochistan between 2001 and 2016, almost three times the national average.
The commission's review of the police investigation after the attack was scathing. In fact, it was only the commission's questioning that prompted police to call on forensic experts to aid in the investigation. As a result of subsequent DNA testing, as well as closer examination of CCTV footage and debris from the blast site, police were able to identify the suicide bomber and track down his alleged accomplices.
"All this was long after the two attacks and only as a result of the intervention by the Commission," said the report, which was released in December. "The police had not made any progress till then."
On 5 December, police raided a compound where the alleged perpetrators were and killed five of them in a gunfight, which also seriously injured two officers. Police took one man into custody, the report said. It's unclear if he has since been tried or not.
(TOP PHOTO: Mourners light candles two days after the bombing attack on the hospital in Quetta. CREDIT: Watan Pal)