Ecuador used to stand out as one of the most peaceful countries in Latin America. Not any more. Violence has been tightening its grip on the country, culminating in the 9 August assassination of a presidential candidate who spoke up against cartels, criminal gangs, and corruption.
Fernando Villavicencio, 59, was shot in the head as he left a campaign event in Quito, less than two weeks before the general election. President Guillermo Lasso declared a 60-day state of emergency, deploying military personnel and police across the country, and vowing that the state wouldn't be intimidated by organised crime, nor "hand [them] over power and democratic institutions".
At least seven Ecuadorian politicians have been assassinated since the beginning of the year – the latest a local party leader in the northern province of Esmeraldas who was killed on 14 August.
Before entering politics, Villavicencio was an investigative reporter who uncovered corruption cases involving businessmen, politicians, and criminal organisations. His death outlines the scale of the challenge Ecuador's next leader will face as the country of 18 million looks on helplessly while criminal gangs kill indiscriminately and insecurity spreads: Homicide rates are expected to reach 40 per 100,000 people by the end of this year, among the highest rates in the world.
Nowhere epitomises Ecuador's rapid descent more than its economic capital and main port of Guayaquil. As cartels and local gangs vie for control of the streets and drug routes, the second city of 2.2 million has become one of the world's most dangerous places, and for many here fleeing the country appears to be the only solution.
Javier Cevallos, 33, had lived in Guayaquil's Nueva Esperanza (New Hope) neighbourhood for a long time in relative security. But in the past year, his situation has changed drastically.
First, local gangs took his motorcycle, which he needed for his work delivering pizza. Then they stole his earnings, and finally the cellphone he used to take orders. Until recently, he managed to get by selling some pizzas to his neighbours, but he told The New Humanitarian he's afraid to even leave his house and now sees no option but to migrate to the United States.
"There's nothing here. No jobs, no security," he said. "I really don't see any other way out."
In June, a man was killed in a Nueva Esperanza street for not paying an extortion fee to the gangs. Another was beaten up a few days later as a warning. Residents have become prisoners in their homes. Many here told The New Humanitarian they're not going to work and have trouble sleeping. They won't send their children to school.
But Nueva Esperanza — a low-income community in northwest Guayaquil — is just one of the many places in Ecuador where people feel under siege from gang violence. Violent deaths soared by 82% in the country between 2021 and 2022, and in the first half of 2023, Guayaquil alone registered 1,390.
'What is the point of working hard, if it all goes to (gangs)?'
Located between the world's two largest cocaine producers — Colombia and Peru — Ecuador has several important ports, including Guayaquil, that make it an attractive logistic hub for exporting drugs to the rest of the world.
Higher levels of cocaine production, the emergence of lucrative new trafficking routes, and the economic effects of the COVID-19 pandemic have allowed international criminal groups to thrive, with cartels from Mexico and Albanian mafia cells expanding their operations in Ecuador. Local criminal groups, battling for control over territory, have transformed entire neighbourhoods into lawless areas.
The government has responded by legalising the civilian use of weapons and buying extra ammunition for the police, but it has failed to win back control of gang-ridden communities, where humanitarian organisations struggle to help affected people because of security concerns.
"If you don't get robbed or extorted on the way to Nueva Esperanza, you get robbed on the way out, everyday," said Cevallos. "[The gangs] charge you even to let you work. I am barely surviving."
Many homes in the neighbourhood are fragile bamboo structures on a slope, with no proper sanitation, clean water, or electricity. When it rains, the dirt roads are almost impassable. The threat of eviction by city authorities is always looming.
Until two years ago, however, many people in Nueva Esperanza said they could still make ends meet due to the peaceful environment. The New Humanitarian talked to over a dozen residents who said gang violence has now pushed them into extreme poverty. Their monthly incomes range from $50 to $450 – the minimum wage for the few that have formal employment. Official statistics put the price of a basic monthly food basket at about $760.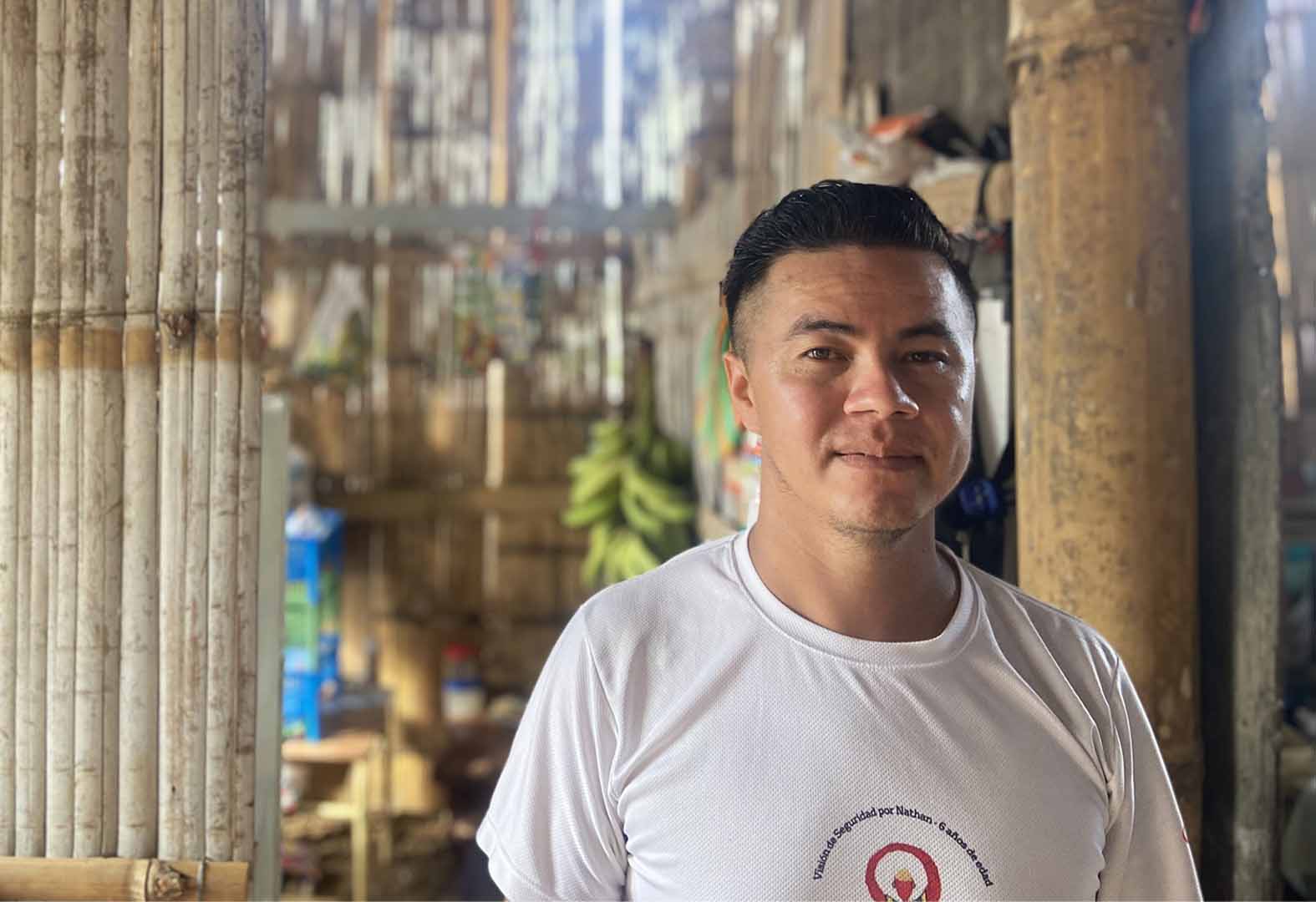 Gangs prey on the poor at every opportunity. When taking public transportation, passengers are only supposed to pay 35 cents a ride, but Nueva Esperanza´s residents say they're charged an additional $1 by each gang member who gets on the bus. 
They also have to pay an arbitrary tax, called vacuna (vaccine) – a weekly or monthly fee gang members collect from businesses or families. The rate varies, according to the size of the business and the family situation. One woman, whose husband reached the United States safely, told The New Humanitarian she is charged $5 twice a month, while a cotton candy vendor said he loses approximately a third of his profits, if not more, to the gangs daily.
Those who refuse to pay are harassed on the street or receive threatening phone calls and intimidatory visits to their homes. Physical violence against holdouts and kidnapping for ransom — with demands as high as hundreds of dollars — have now become common. 
María Eugenia Delgado, a Colombian who fled her native Valle del Cauca because of the country's civil war, settled in Nueva Esperanza six years ago. She is a leader in the community, working with NGOs and advocating for the Colombian and Venezuelan migrants and refugees who represent some 45% of the residents.
Before the pandemic, she said, the community was focused on getting a school set up, installing running water, and providing for residents' basic needs. Although they struggled to find proper jobs in a country where informal employment stands at 53%, people had been starting small businesses to earn a living. Now, they say that's impossible. 
Kelvin Zambrano, 25, used to work in a bakery, but was laid off during the pandemic just as extortion rackets expanded into Nueva Esperanza. He tried to set up a bakery, but the weekly vacuna rounds took what little profit he made. Eventually, he had to shut down. 
"What is the point of working hard, if it all goes to them?" he said.
Until recently, Zambrano took odd jobs outside the area so he could shield his income from the gangs. But he said he is now too frightened to go out to work.
'People here feel trapped and helpless'
Due to the rising violence, most organisations that used to provide education, food, and housing programmes for the community have left, or must meet with their members elsewhere in the city to be safe. 
Billy Navarrete, director of the Committee for the Defense of Human Rights (CDH), a local organisation advocating for the community's right to fair housing and decent living conditions, said he has witnessed aid groups abandon Nueva Esperanza in recent years.
Budget reductions for social programmes, he explained, had already hit Guayaquil before the pandemic, and the lockdown then allowed the gangs to spread their control throughout the city.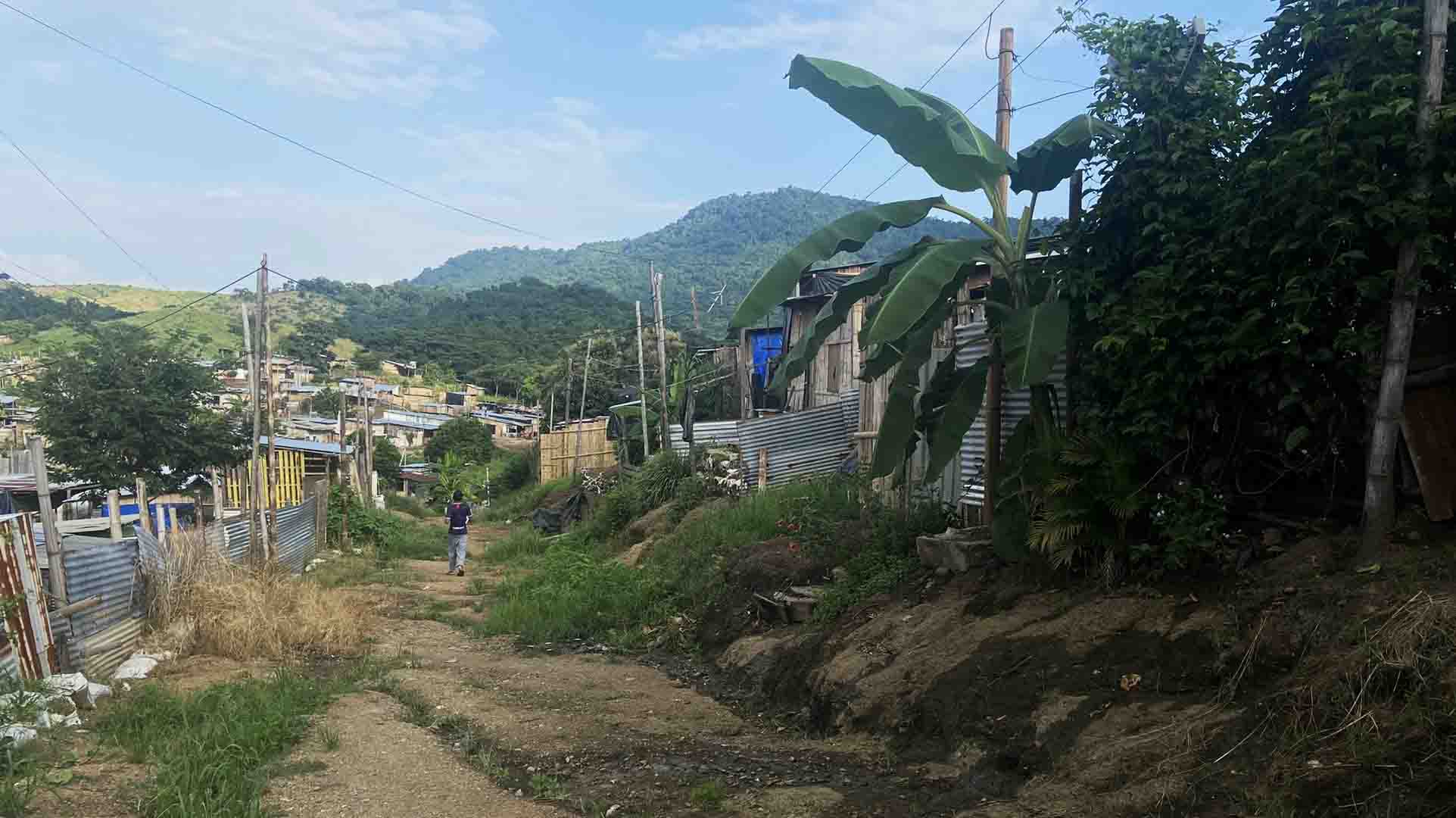 Navarrete said the Ministry of Social and Economic Inclusion used to run a daycare with trained staff in Nueva Esperanza, but the facility closed during the pandemic and never reopened.
Likewise, a school run by Guayaquil's municipal authorities in the house of Delgado, the Colombian refugee, was discontinued, and her requests to renew the programme have gone unanswered. "People here feel trapped and helpless," she said.
Guayaquil´s municipality did not respond to The New Humanitarian´s requests for comments – made daily by phone and email for more than a week – and the Ministry of Social Inclusion also declined to answer.
'It's either crossing the Darién or they will come after my children'
Humanitarian organisations are trying to adapt.
CDH uses chat apps to stay in touch with residents and plan visits in advance. And the UN's refugee agency, UNHCR, carries out online or hybrid activities such as workshops on community leadership, entrepreneurship, or employability. 
However, in places like Nueva Esperanza the only way to access the internet is through smartphones, and connecting requires purchasing extra data, which is too expensive for most residents. 
Despite the constant threat from gangs, Delgado continues to call for dialogue in the community, reaching out to NGOs that might be able to help and looking for job opportunities or vocational training for young people so they can avoid gang life. 
But many still prefer to migrate to the United States. 
"I've asked them to think this through," Delgado said. "They could die on the road, but they want to go anyway." 
The most affordable route out is through the Darién Gap, a perilous 100-kilometre wide corridor of untracked jungle between Colombia and Panama, where Ecuadorians are now the second most numerous nationality crossing.
Read more: Why the Darién Gap needs more attention that ever
In July 2022, a group of six from Nueva Esperanza took the trek. One, a Venezuelan man called Victor Hugo, died during the trip. The news shook the community, but many, including Hugo's sister, told The New Humanitarian it wouldn't stop them from leaving as soon as they have enough money to pay the smugglers. 
"The only thing stopping us from crossing is the money," said Zambrano, the baker. 
Sirian Utrera, a 46-year-old Venezuelan, also plans to leave. He has received pamphlets and seen photos circulating on WhatsApp groups saying Venezuelans will be charged a monthly $6 vacuna to stay in the neighbourhood, and he's worried his two children could end up being recruited by the gangs.
"I would not have considered leaving Ecuador before the violence. I love this place – people gave us a hand as soon as we arrived," he said. "But it's either crossing the Darién or they will come after my children." 
Edited by Daniela Mohor and Tom Brady.