The displacement camp on the outskirts of El Geneina resembles a scene from Darfur's past: a maze of scorched houses and empty streets stretch as far as the eye can see. Goats picking through rubble are the main sign of life in a once-bustling area.
The violence that ripped through the camp in January in this mid-size Sudanese town – the capital of West Darfur state – may offer a glimpse into Darfur's future, as peacekeepers pull out and the country's political transition stirs problems in its long-suffering western region.
Rummaging through the remains of her burnt down home in the camp – set up for people fleeing conflict in the early 2000s – Khamisa Ismail reflected on just how bad things have become. "The last two years have been the worst since we got here," she told The New Humanitarian one morning in late February.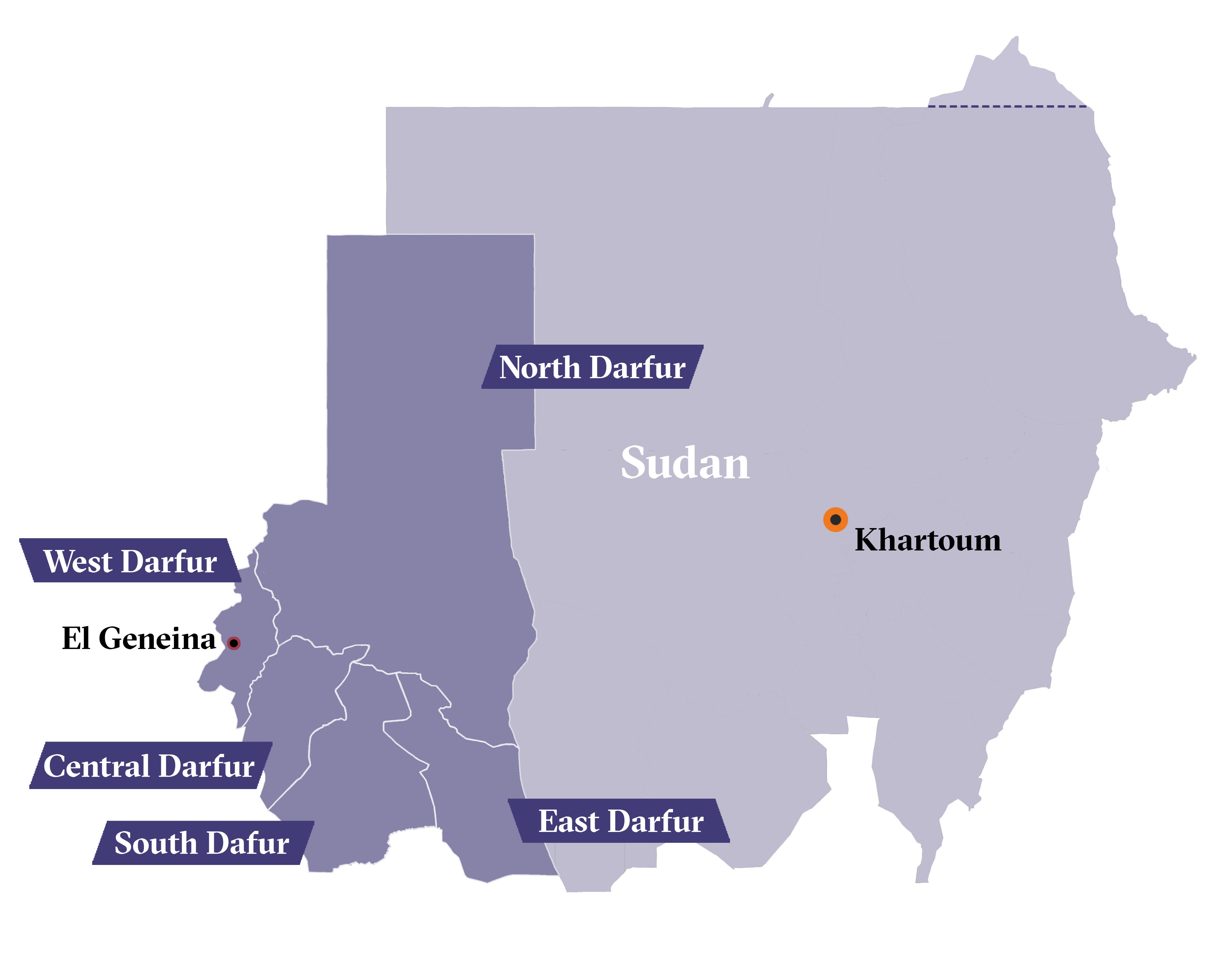 Hundreds of people lost their lives between 15-17 January, and more than 150,000 were displaced when Arab militias attacked the El Geneina camp, which is known as Krinding and was mostly populated by members of the Masalit community.
This week, new clashes and attacks on camps in the town have cost at least 100 more lives and uprooted thousands, some to neighbouring Chad. Aid groups have suspended their operations, while a state of emergency has been declared across West Darfur.
Explanations on what's driving the violence differ. Many accuse militias of stepping up attacks made deadlier by the December withdrawal of a UN-African Union peacekeeping mission after 13 years on the ground. Others blame Sudan's fraught political transition for polarising communities and stoking grievances among local elites.
Darfuris had hoped the worst was behind them after the 2019 ouster of long-time ruler Omar al-Bashir. The ex-president armed local Arab militias – known as the Janjaweed – to crush a 2003 revolt by Darfur's rebel groups, which are mostly non-Arab. Hundreds of thousands of civilians were killed in violence that saw al-Bashir indicted for genocide.
But while the former leader is now behind bars in Sudan's capital, faith in the civilian-military government that replaced him is fast fading as conflicts escalate across the region and displacement soars to levels unseen in years, according to the Internal Displacement Monitoring Centre.
Humanitarian needs are not being met. Darfur once hosted one of the largest aid operations going, but funding for relief efforts has long since dwindled – a fact that sorely shows in El Geneina, where tens of thousands of Krinding residents are now living in over-crowded, makeshift camps across town.
"Justice and accountability are far away," said Khadiga Ishag, who fled Krinding and is now living in a camp outside a local government building in El Geneina. "We are just looking for basic support."
'The militias just keep killing us'
Despite new freedoms enjoyed across Sudan, the same militias that terrorised Darfur still roam free, only now with no peacekeepers to contend with. Particularly feared are the Rapid Support Forces (RSF), a government force formed from the remnants of the Janjaweed and implicated in a string of recent abuses, including at Krinding.
"Since 2003 it has been like this," said Madina Ali Mohamed, a Krinding resident whose brother was shot dead during the January attack. "The militias just keep killing us."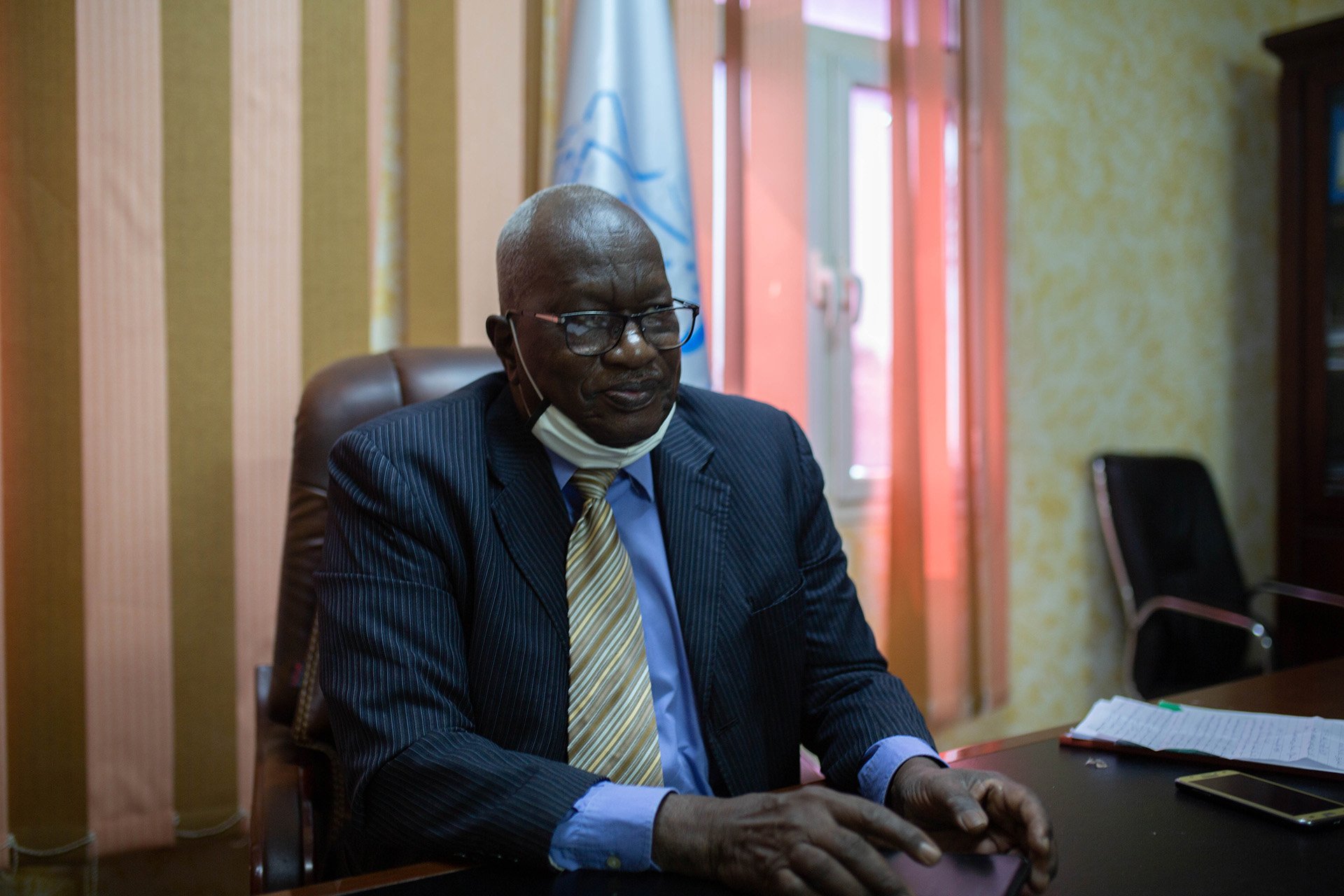 Contrasting views of Sudan's transition and what it means for Darfur could also be playing a role in the violence, according to dozens of interviews with government officials, local aid workers, and civil society groups in El Geneina.
Empowered by the transition, Masalit leaders in the town have intensified calls for compensation, justice, and the return of vast tracts of lands taken from them by militias during the past conflict. Arab communities – some of which occupy the land – have felt threatened as a result.
The removal from power of local elites who were part of al-Bashir's former ruling party, the National Congress Party (NCP), has further unsettled the situation. In El Geneina, the elites are widely accused of stoking community tensions to undermine the transition.
Read more → Holdout rebels, sidelined victims, and other hurdles to peace in Darfur
"[The violence] is not tribal, it is political," Mohamed El Doma, the governor of West Darfur told The New Humanitarian. "The NCP wants to destabilise the situation."
Sudan's power-sharing government made securing peace a priority after assuming power in 2019. A peace agreement it co-signed in October 2020 with rebels from Darfur and other parts of the country helps deliver on that promise.
But many Darfuris are skeptical the agreement will amount to much, particularly as the government – locked in an internal power-struggle between its civilian and military components – has been unable to provide real security on the ground.
The failure is most evident in El Geneina, where a series of deadly clashes between the Arab and Masalit communities has left a trail of torched camps and empty villages that echoes the worst days of Darfur's conflict.
READ MORE: Food shortages and aid disruption
In the past, Darfur was regularly described by aid groups and in media reports as the world's most pressing humanitarian emergency. A-list celebrities helped boost the cause.
Though humanitarian access in Darfur has improved since the fall of al-Bashir, aid officials and people displaced by violence in El Geneina told The New Humanitarian that after the violence in January, relief efforts and supplies were slow to materialise.
On a visit to the makeshift camps in El Geneina in late February – a month after the clashes – aid groups had still not distributed food at some sites, and supplies had run out at places that had been assisted.
Some displaced people who received blankets and kitchen sets said they were forced to sell them to buy food to feed their families. Falling temperatures then stopped them from sleeping at night.
Most of the new camps, set up in schools, mosques, and backyards across El Geneina, don't satisfy basic humanitarian standards: dozens lack water sources, while overflowing latrines force residents to defecate in the open.
Attacks on the town this week have made a bad situation worse. On Tuesday, the UN's aid coordination agency, OCHA, said aid delivery to West Darfur has been paused and humanitarian flights cancelled.
Health workers in El Geneina said power cuts, water shortages, and attacks on medical staff have affected their ability to treat patients. One local doctor described the situation as "catastrophic".
The violence has come in phases. In December 2019, a dispute between members of the two groups ended in a large-scale attack by Arab militiamen on Krinding. After fleeing the camp, residents returned only to be attacked again in January 2021.
Subsequent mediation efforts failed and attitudes hardened. Arab leaders called for the displaced to leave El Geneina, while Masalit leaders procured weapons and trained youth to fight. The third phase of violence that erupted this week was grimly inevitable.
"There is a deep distrust," said Doma, the governor.
'When women leave the camps they get harassed'
Many residents say the withdrawal of the peacekeeping mission, known as UNAMID, has aggravated the situation. The peacekeepers had a chequered record in protecting civilians, but few think the latest cycles of violence would have been so deadly and long-lasting if they had been present.
Local officials, researchers, and aid workers said that over the course of three days of fighting in January, more than 400 people may have died – mostly Arab and Masalit men engaged in the clashes, which also spread to nearby camps and villages outside El Geneina.
Security gaps and lucky escapes: El Geneina residents discuss the recent violence
While Sudanese soldiers failed to intervene – in their first real test post-UNAMID – more than a dozen Krinding residents told The New Humanitarian that one government force was actively complicit: the RSF.
Many said members of the group supplied weapons and vehicles to Arab militiamen, while others accused them directly of fighting. "We saw the RSF shooting, killing, and burning our homes," said Ishag, the displaced woman.
Even after the attack, Krinding residents say members of the group – whose leader, Mohamed Hamdan Dagalo, is now a top figure in Sudan's transition – have continued to target them.
At one camp on the grounds of a local university, residents said men in RSF uniforms were blocking their access to nearby water pumps and firing weapons in the air at night to scare them.
In other camps, the threat of sexual violence by members of the group has prevented newly displaced women from collecting firewood outside the sites. Some families have delegated the job to their eldest members, considering them less at risk.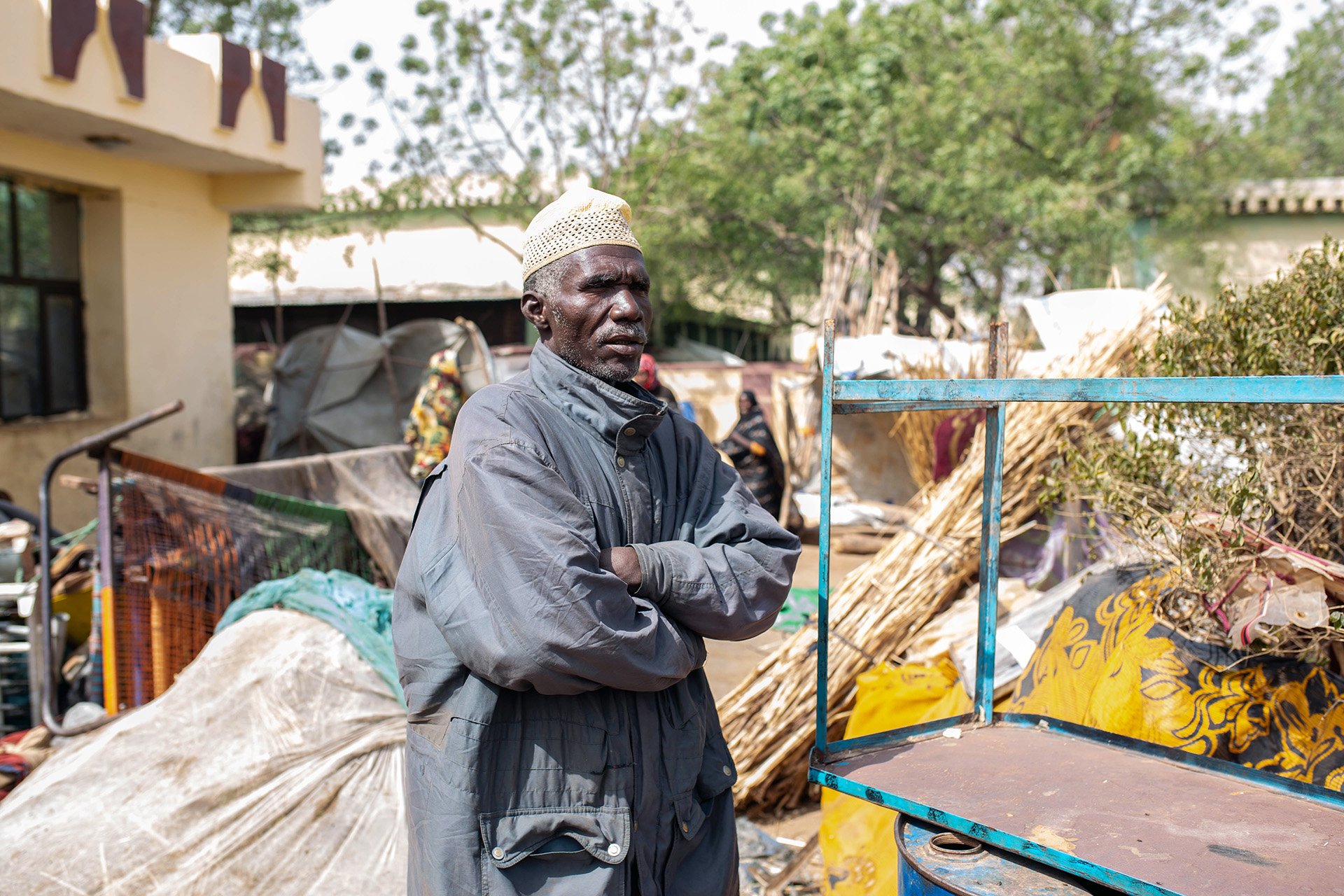 "When women leave the camps they get harassed," said Suleiman Abdallah, the leader of one camp. "The RSF say: Why are you still here? Didn't we kill you?"
'When the regime collapsed they became politically idle. [Now] they are planning to come back.'
To improve security in Darfur, the new peace agreement calls for the disarmament of the region's myriad militias and the establishment of a 12,000-strong force capable of protecting civilians in the absence of UNAMID.
But deadlines for establishing the force have slipped, and the idea is facing resistance from displaced communities because it includes members of the RSF who the displaced say must be disarmed.
"This agreement is strengthening the people who are criminals," said Ishag. 
Though displaced Masalit fear the power of the militias – and are conscious of the peace agreement's flaws – their leaders have nonetheless used the transitional period to lobby for their rights.
Residents of El Geneina said this has caused tensions with members of some local Arab communities who feel the balance of power shifting against them, particularly as the peace agreement calls for land to be returned to its original occupants.
"It makes Arabs feel threatened," said Ibrahim Musa Hussin Ali, a civil society activist from El Geneina. "They will ask 'where will we go?'".
As displaced people have pushed for change, members of Arab communities – which are far from homogenous – told The New Humanitarian that the rhetoric being used often treats them as if they are all the same. 
"Arabs have faced increasing stigma," said Gido Mohamed Adam, an Arab student and activist from El Geneina. "They have been accused of being Janjaweed and being new settlers. Their leaders then use this discourse to campaign and mobilise."
Often associated with the old regime, Adam said local Arabs have also felt sidelined from various institutions of the revolution – in particular the neighbourhood resistance committees that organised the protests which ousted al-Bashir.
Standing ready to exploit emerging tensions between communities are those linked to the old security apparatus and al-Bashir's former ruling party, according to local government officials, researchers, and aid workers in El Geneina.
After becoming governor of West Darfur last year, Doma told The New Humanitarian, he removed several local NCP leaders from positions of power. The governor believes these leaders are the ones behind the recent violence, as do many others.
"When the regime collapsed they became politically idle," Doma said. "[Now] they are planning to come back to the political scene. They use tribalism."
Speaking from his office, which overlooks a displacement camp, Doma urged communities in El Geneina to "reconcile" and "coexist". But with little support from the new rulers in Khartoum, he said he was limited in what he could do. 
"Until now nobody has helped us," Doma said. "The government is not ready yet."
pk-ma/js