On 27 August, Jawad, a 24-year-old asylum seeker from Afghanistan was picked up by police outside a grocery store near the northern Greek city of Thessaloniki.
Less than 12 hours later, after a long journey in the back of a dark van, the police deposited him around 400 kilometres from Thessaloniki on the banks of the Evros River, which runs along much of the land border between Greece and Turkey.
Jawad had arrived in Greece from Turkey in October 2019 and was a registered asylum seeker with a valid International Protection Applicant's Card (or "white card") that gave him the right to stay for six months, and prohibited authorities – at least in theory – from removing him from the country while his asylum request was being processed. But that didn't matter. 
"We were crying and shouting to the police that we have cards, but they started beating us," Jawad, who is now in the Turkish city of Istanbul and who asked that only his first name be published, told The New Humanitarian. 
Along with 10 other asylum seekers, the police put Jawad into a small, inflatable boat and forced him to cross to the other side of the river, pushing him out of Greece, and out of the European Union.
Known as pushbacks, these collective expulsions are prohibited by the European Convention on Human Rights.
Since March, human rights organisations have documented hundreds of cases like Jawad's. The incidents follow a pattern: Greek police round up groups of asylum seekers – almost always men – far from the border and transport them to a police station in the Evros region. The police then transfer the asylum seekers to a non-descript warehouse where their belongings – including their white cards, if they have them – are usually taken from them. They are sometimes allegedly beaten in the process, before being forced onto dinghies and expelled from the country. 
Known as pushbacks, these collective expulsions are prohibited by the European Convention on Human Rights. "The return of an asylum seeker before his/her case has been duly examined through a fair asylum process could amount to refoulement," the office of the UN's refugee agency, UNHCR, in Greece told TNH, referring to the international legal prohibition on forcibly returning asylum seekers to potential harm. 
The Greek government denies it is collectively expelling asylum seekers, and Prime Minister Kyriakos Mitsotakis said Greece has been the subject of a "significant misinformation campaign". The Ministry of Migration did not respond to TNH's repeated requests for comment on the allegations of inland pushbacks.
A new take on an old policy
Greece has carried out pushbacks at the Evros border for years. But these have mostly been recent arrivals forced back before they make it out the border region and are able to claim asylum – this practice has increased or decreased in frequency according to different governments' migration policies. 
Pushbacks directly at the border are still being carried out. So far this year, 3,709 asylum seekers have entered Greece by land, compared to almost 15,000 in all of 2019 and 18,000 in 2018, as tensions with Turkey and the coronavirus pandemic have provided cover for aggressive border security measures.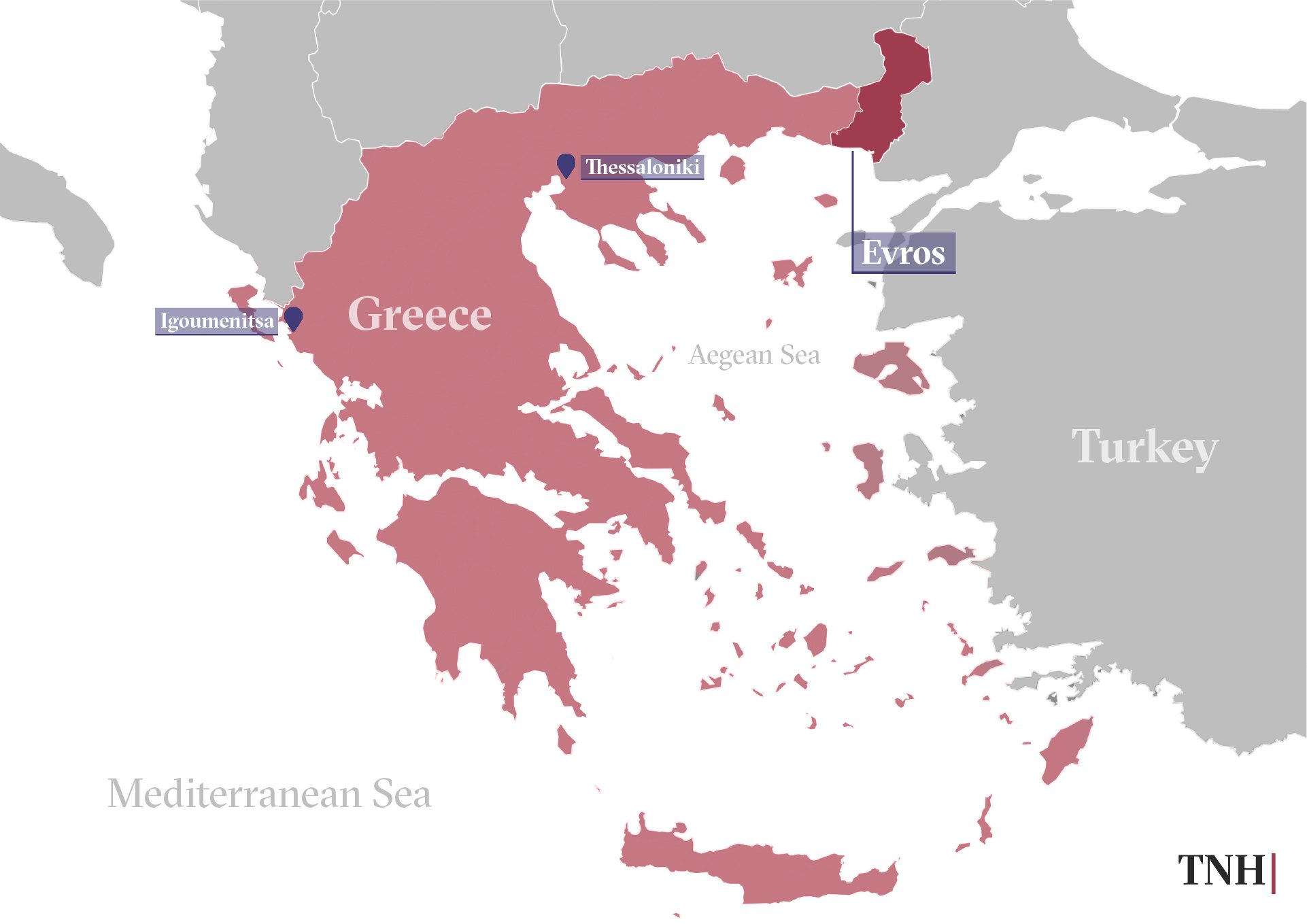 Human rights organisations and news reports have also extensively documented pushbacks at sea. The New York Times reported that the Greek government expelled more than 1,000 people by abandoning them at sea between March and mid-August.
The collective expulsion of hundreds of asylum seekers from deep inside of Greek territory, however, is a "new tactic by Greek law enforcement", according to a July statement by Human Rights Watch. 
The Border Violence Monitoring Network (BVMN), a collection of human rights watchdog groups in the Balkans and Greece, documented 194 cases of people being expelled in this way between the end of March and the beginning of April.
Josoor, an organisation that is part of BVMN, has interviewed dozens of individuals who were pushed back from deep inside Greece since March. NGOs based in Greece document police roundups and expulsions, and Josoor has a team in Turkey that confirms the pushbacks from the other side of the border. 
With Mobile Info Team, another BVMN member, Josoor has collected evidence of around 400 people rounded up from deep inside Greece and expelled between March and August. Natalie Gruber, co-founder of Josoor, told TNH that the actual number is likely much higher because the clandestine nature of the pushbacks makes them difficult to document.
"This is a very small fraction of what is happening because we don't have a proper overview," Gruber said. "I would assume, from the most conservative guess I have, that it's actually three times the number." 
The UN's migration and refugee agencies, IOM and UNHCR, have expressed alarm about the reports of arbitrary arrests of asylum seekers and pushbacks to Turkey and have called on the Greek authorities to investigate. 
A hardline approach
For civil society organisations, the inland pushbacks are consistent with the hardline approach to migration policy the Greek government – led by Mitsotakis' New Democracy party – has taken since coming to office in July 2019. "It goes in line with what the government promised," Alexandra Bogos, an advocacy officer with Mobile Info Team, which provides legal support to asylum seekers in Greece, told TNH. 
One of the government's first acts was to cut access to public healthcare for newly arrived asylum seekers. It then overhauled the asylum process, scaling back protections, and introduced a new law to exert control over NGOs working with asylum seekers and refugees.
At the end of February, Turkey, which hosts around four million refugees and asylum seekers, announced it would no longer stop refugees from crossing into Europe, manufacturing a crisis at the Greek-Turkish border. The move provided cover for Greece to intensify its crackdown on migration. 
"After the opening of borders by Turkey in March, the Greek government found the excuse to openly break its own asylum laws," Vasilis Tsarnas, co-administrator of Racist Crimes Watch, an initiative of the Greek Helsinki Monitor, a human rights group, told TNH. 
In reaction, Greece deployed additional military forces to the Evros border and suspended the processing of asylum applications for one month, which UNHCR denounced as having no legal basis. 
The 'shield' of Europe?
As the crisis unfolded, reports began circulating of more pushbacks at Greece's land and sea borders. Meanwhile, the EU pledged hundreds of millions of euros to upgrade Greece's border infrastructure, and Ursula von der Leyen, president of the EU Commission, the EU's executive branch, praised Greece for being the "shield" of Europe.
"[The government] received a sort of permission from the European Commission, so no one will hold them accountable," said Bogos, from Mobile Info Team. 
Less than a month after von der Leyen's statement, human rights groups recorded the first inland pushback, on 29 March, shortly after Greece entered coronavirus lockdown. It involved 40 asylum seekers picked up by police at the Diavata refugee camp on the outskirts of Thessaloniki. Reports and evidence of inland pushbacks have continued to pile up ever since. 
In one case in July, a 26-year-old Iraqi Kurdish journalist and recognised refugee named Mohammed Hawraman was arrested while on assignment for a Kurdish-language news site in the western port city of Igoumenitsa. Along with 39 other people, Greek authorities transported Hawraman 700 kilometres across the country to Evros, where he was forcibly pushed back to Turkey. 
"The government received a sort of permission from the European Commission, so no one will hold them accountable."
Hawraman's refugee status gave him the legal right to live and work in Greece, and he had even once met and had his photo taken with Prime Minister Mitsotakis. After spending several months in Turkey, Hawraman opted to go to Italy instead of returning to Greece. 
For many people pushed back, it is essentially impossible to return to Greece and pick up where they left off, according to Eleni Takou, deputy director of Human Rights 360, an Athens-based NGO that also documents these forced returns. 
Legal redress – while theoretically possible – is exceedingly difficult to access. Once outside the country, it's extremely hard to connect with lawyers inside Greece and sign a power of attorney. People who are pushed back usually end up undocumented in Turkey, which has made it more difficult for refugees and asylum seekers to access humanitarian protections there in recent years, adding another layer of insecurity and complexity, Takou added.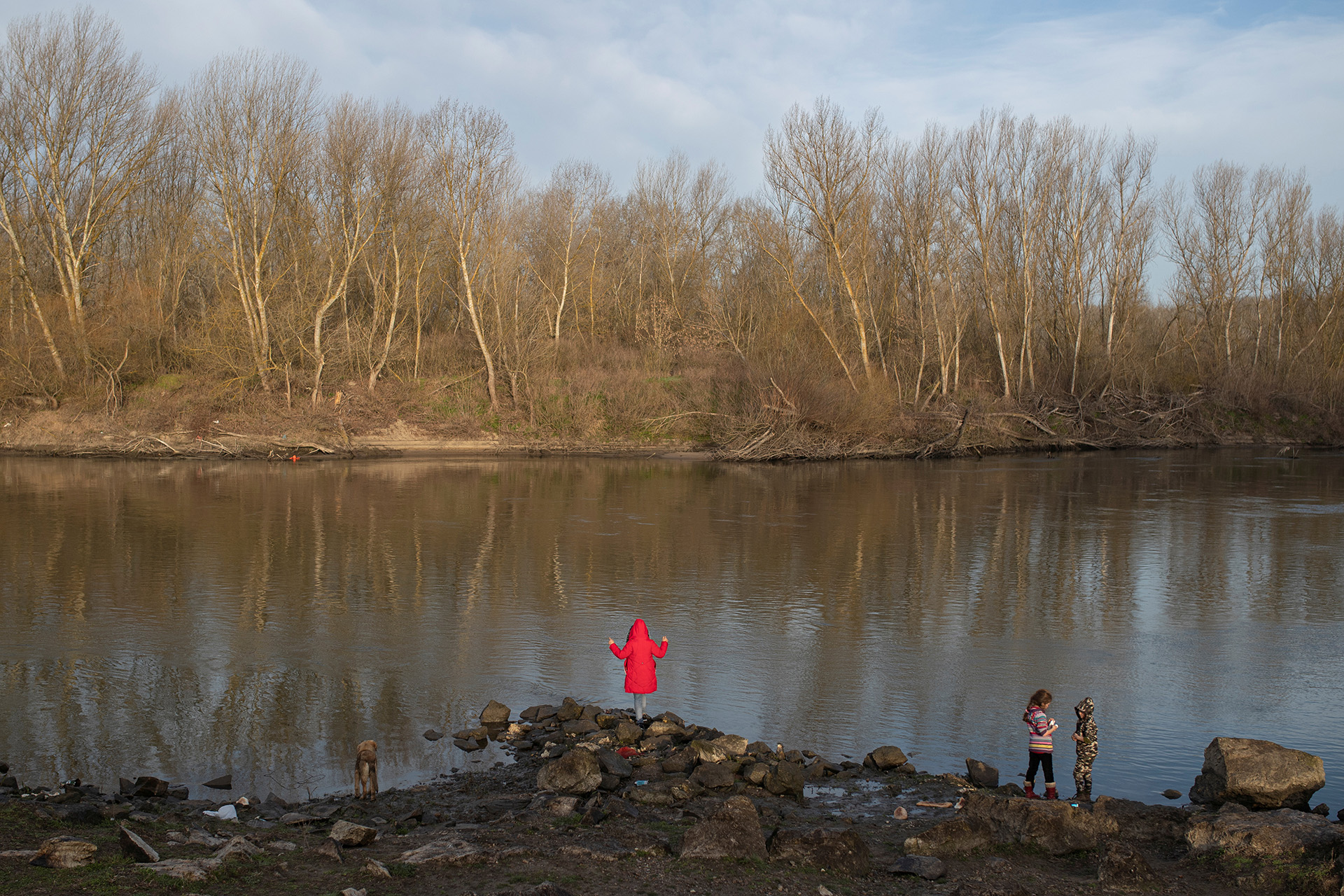 'I'm just hopeless'
On 23 September, the European Commission released its long awaited New Pact on Migration and Asylum, containing plans to reform the bloc's approach to the topic, including a proposal for a mechanism to monitor human rights violations and allegations of pushbacks at the EU's external borders. 
EU Commissioner for Home Affairs Ylva Johansson, who took a lead role in drafting the pact, has been outspoken about the need to investigate alleged violations. But the proposed monitoring mechanism will likely be controversial among member states, and rights groups say the overall approach of deterring migration that underpins the pact is incompatible with reducing abuses. 
"The Commission takes allegations of pushbacks and mistreatment very seriously," a spokesperson told TNH via email. "The Commission has repeatedly stressed that while the protection of our external borders is a priority, it is also necessary to uphold our fundamental rights and values," the spokesperson said, adding that the responsibility to ensure respect for those values lies with national administrative and judicial authorities, not the Commission. 
In the meantime, for people who are rounded up inland and expelled "it's a huge trauma," said Gruber, from Josoor. "After usually years of difficult journey, they think they are finally safe, and then, from one day to the next, they are taken back to Turkey. And the way [the police] do it is usually… very violent."
For Jawad, the Afghan asylum seeker expelled on 27 August, the experience has left him distraught. An English teacher, he had left Afghanistan in search of stability and the opportunity of a better future away from the conflict that has embroiled his homeland for nearly his entire life. 
Now, he is stuck in Istanbul and looking for work. When he was rounded up in Thessaloniki, the Greek police took everything he had on him, including his white card, which gave him legal status in Greece. 
Like others, there is no clear path for him to legally challenge what happened, and he is not able to apply for asylum in Turkey, where he lives in fear of being caught by the authorities and sent back to Afghanistan. He told TNH that when he was first pushed back, he looked up ways to commit suicide on the internet. "I'm thinking that I'm not a human being," Jawad said. "I'm not living anymore. I'm just hopeless, disappointed. I don't know what to do. All my dreams are… finished."
ss/er/ag