Having fled her home in El Salvador to try to start a new life in the United States after an assault by a gang left her in a coma for three months, Alejandra* arrived in the Mexican border city of Tijuana in November 2019 thinking the worst was behind her. 
A transgender woman, Alejandra thought the authorities at the US southern border would protect her. Instead, she was given an assigned number in the thousands and told to wait in Tijuana until it was called.
Since the US government enacted a policy known as "Remain in Mexico" in January 2019, asylum seekers have been forced to wait for months in violent towns across the border until their US asylum hearing date, forcing many into makeshift camps as shelters filled up – a situation made even more precarious recently as Mexico has some of the highest COVID-19 infection and death rates in the world.
Explainer video: How does "Remain in Mexico" work?
Now 20 years old, Alejandra has patiently waited for more than nine months in Tijuana – a city notorious for its lawlessness and the drug gangs that hold sway. She frequently experiences discrimination just walking around the city; men laugh at her and make derogatory comments – she says they often call her disgusting.
After crossing the Guatemala-Mexico border, Alejandra found it nearly impossible to secure legal work in Mexico due to her status as an immigrant and because of her gender identity.
She initially applied for jobs at a factory, a family restaurant, and clothing stores – but gave up when her applications were denied. "They didn't give me a job because of my appearance," she said. "I dress as a woman, but my documents have the name of a man."
Alejandra found discrimination not only when applying for jobs but also when trying to access healthcare. After an ankle injury, she went to the hospital in Monterrey, Nuevo León. The doctor admitting her said he couldn't offer her medical services due to her foreign ID and because of the discrepancy between her given male name and her gender identity. 
She engaged in survival sex work to send money back home to her sisters, to pay for housing, and to fund her travel to Tijuana.
On 19 March – weeks before Alejandra's number was due to come up for her preliminary immigration hearing in San Diego – US President Donald Trump's administration closed the border with Mexico, saying it was part of the plan to slow the spread of coronavirus. The closure meant that new asylum cases were not being processed and that "Remain in Mexico" hearings were to be rescheduled, according to a statement released by US Homeland Security. It also allowed US Customs and Border Patrol agents to return all immigrants attempting to cross without due process or detaining them in the United States. 
Alejandra had no choice but to join the long backlog of tens of thousands of asylum seekers stuck in Mexico who now face an indefinite and potentially dangerous stay in Tijuana, but for whom returning home is not an option.
"Returning to my country at this point would be like killing myself," Alejandra said.
There are no official figures, but four shelters in Mexico – in the northern cities of Tijuana, Mexicali, and Ciudad Juárez – report housing roughly 140 LGBTQ+ asylum seekers. This doesn't include: queer migrants who choose to not disclose their sexual preferences while living in non-LGBTQ+ shelters; queer migrants who live alone to protect their children; or queer migrants who live alone while engaging in survival sex work.
Between 2011 and 2016, there was a 2,249 percent increase in people fleeing Central America's so-called Northern Triangle countries – Guatemala, Honduras, and El Salvador – due to gang violence, according to the UN's refugee agency, UNHCR. 
As many as 10 percent of the more than 500,000 people to have fled Central America in recent years are estimated to be queer, said Anja Limon, Alejandra's pro bono lawyer, and the programme manager for the Organisation for Refuge, Asylum & Migration (ORAM). LGBTQ+ people are particularly vulnerable to gang violence and often flee to North America to escape hate crimes, Limon explained.
For queer asylum seekers who have already fought so hard to escape violence and persecution in their homelands, the prospect of remaining in northern Mexico indefinitely – facing possible hate crimes, discrimination, and sexual violence – can be too much.
"I know that I can be expected to overcome everything," Alejandra told The New Humanitarian in March. "But I want to scream at this moment."
Unique challenges 
When queer or transgender asylum seekers look for work in Tijuana, they face the issue of having a birth certificate or ID that differs from the gender they identify with. On top of that, many workplaces in Mexico are not accepting of the LGBTQ+ community. 
According to a 2016 study by the UN High Commissioner for Refugees, two thirds of LGBTQ+ migrants in Mexico experience sexual and gender-based violence. Furthermore, Amnesty International stated in the same report that LGBTQ+ migrants face "stigma and discrimination from the authorities, and also sometimes in the shelters that receive them".
Limon said she often hears similar testimonies from her clients. This stigma against LGBTQ+ migrants in Mexico leads to "discrimination if not persecution", she said. "Many are HIV-positive and cannot access medication that they need. And then, obviously, without finding jobs, it's very hard to live. They can't pay rent. They can't buy food."
Still in Tijuana, Alejandra faces the challenge of finding shelter, food, and medication. But compared to other queer and trans asylum seekers, she is lucky. At the time of publication, she was living, alongside 17 other residents – 13 transgender – in Jardín de las Mariposas, the first (now one of of several) shelter for LGBTQ+ migrants and asylum seekers in Tijuana.
"When our queer community or migrants are not in a shelter like this, then they start doing survival [sex] work," said Jaime Marín, the director of the shelter.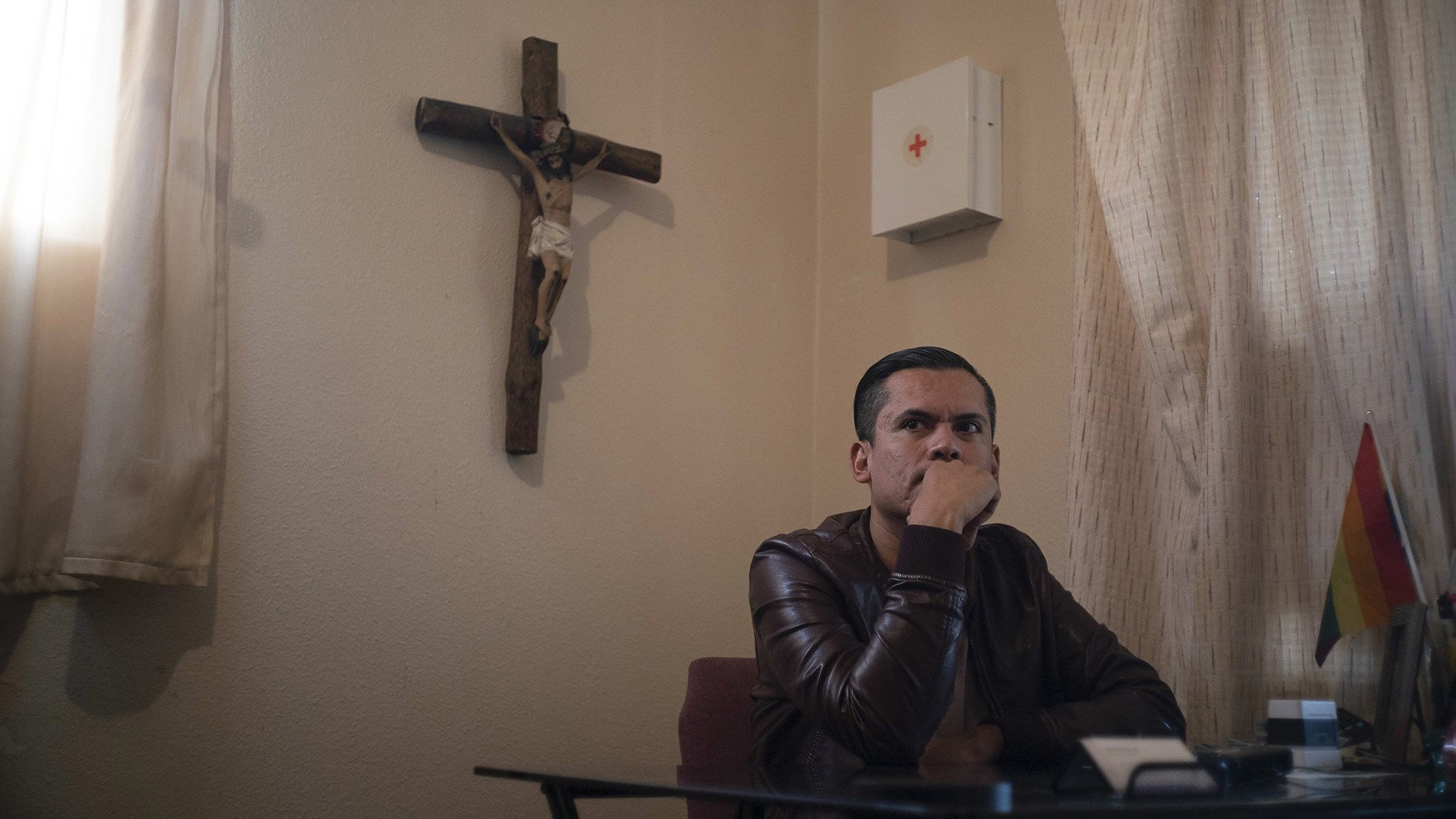 Marín has seen a slower flow of immigration into the United States in recent months, but he has also noticed an uptick in gay and transgender asylum seekers arriving in Tijuana. "The violence in Central America, it's becoming worse," he said. 
But LGBTQ+ asylum seekers, he said, struggle to have their cases heard, and even if they do, they're often unsuccessful. In 2019, one of Marín's residents lost her legal case for asylum in the United States and was returned to her home country. 
After arriving back in El Salvador, she was murdered by local gangs, who then sent a photo of her coffin and corpse to Marín. 
After that incident, Marín started working with organisations like ORAM and the Transgender Law Center to arrange for pro bono lawyers for residents at Jardín de las Mariposas so they had a better chance of securing immigration into the United States and not being returned. 
Although Alejandra has faced horrific conditions back home, she told TNH she is more worried about the potential physical and psychological violence she could face during her US detention process. 
Even the LGBTQ+ asylum seekers fortunate enough to make it past their first immigration hearing without being subjected to "Remain in Mexico" are then put in US detention centres where they are subject to further challenges.
According to Limon, transgender women will often be placed in detention with single men while their chosen gender is ignored. 
The Center for American Progress states that the LGBTQ+ community is 97 times more likely to experience sexual abuse at border detention centres. Depending on the detention facility, transgender women like Alejandra will sometimes be placed in solitary confinement to "protect them", if the detention facility does not have dedicated units for transgender individuals. 
"I'd rather go back to my country – whether I die here or I die there – at least there I'd be in my country surrounded by people that I love."
Anne Rios, supervising attorney at Al Otro Lado – a social justice organisation providing legal services to migrants and refugees in Tijuana – said that solitary confinement makes it difficult for lawyers to continue communicating with their clients, who can be on the brink of an emotional breakdown and can't rely on other detainees to help translate legal documents.
"If they don't speak English, they drastically rely on the help of other detainees so that they can translate and interpret what they want to say," she said. "If they're placed in solitary confinement, their case does not stop."
Rios recalled when one of her clients told her: "'I'd rather go back to my country – whether I die here or I die there – at least there I'd be in my country surrounded by people that I love.'"
The added COVID-19 threat
Steve Roth, executive director at ORAM, said the Trump administration is using coronavirus as a tool, "both politicising it at the border… and using it to further their original policy objectives." 
"From what I've seen, this is really their ulterior motive," said Roth. "Unfortunately, LGBTQ+ migrants and asylum seekers at the border are caught in the crosshairs."
Doctor Ronica Mukerjee arrived in Tijuana in March to open a new clinic for those impacted by COVID-19 for the Refugee Health Alliance, a San Diego-based organisation that provides medical care to migrants. She originally planned on staying in Tijuana for 10 days but has now been in the city for four months. 
"The border closure affects so many aspects of health," she told TNH. "It affects their likelihood of HIV acquisition. It affects their likelihood of not being able to get care for their chronic health issues. And that absolutely increases people's likelihood of COVID acquisitions."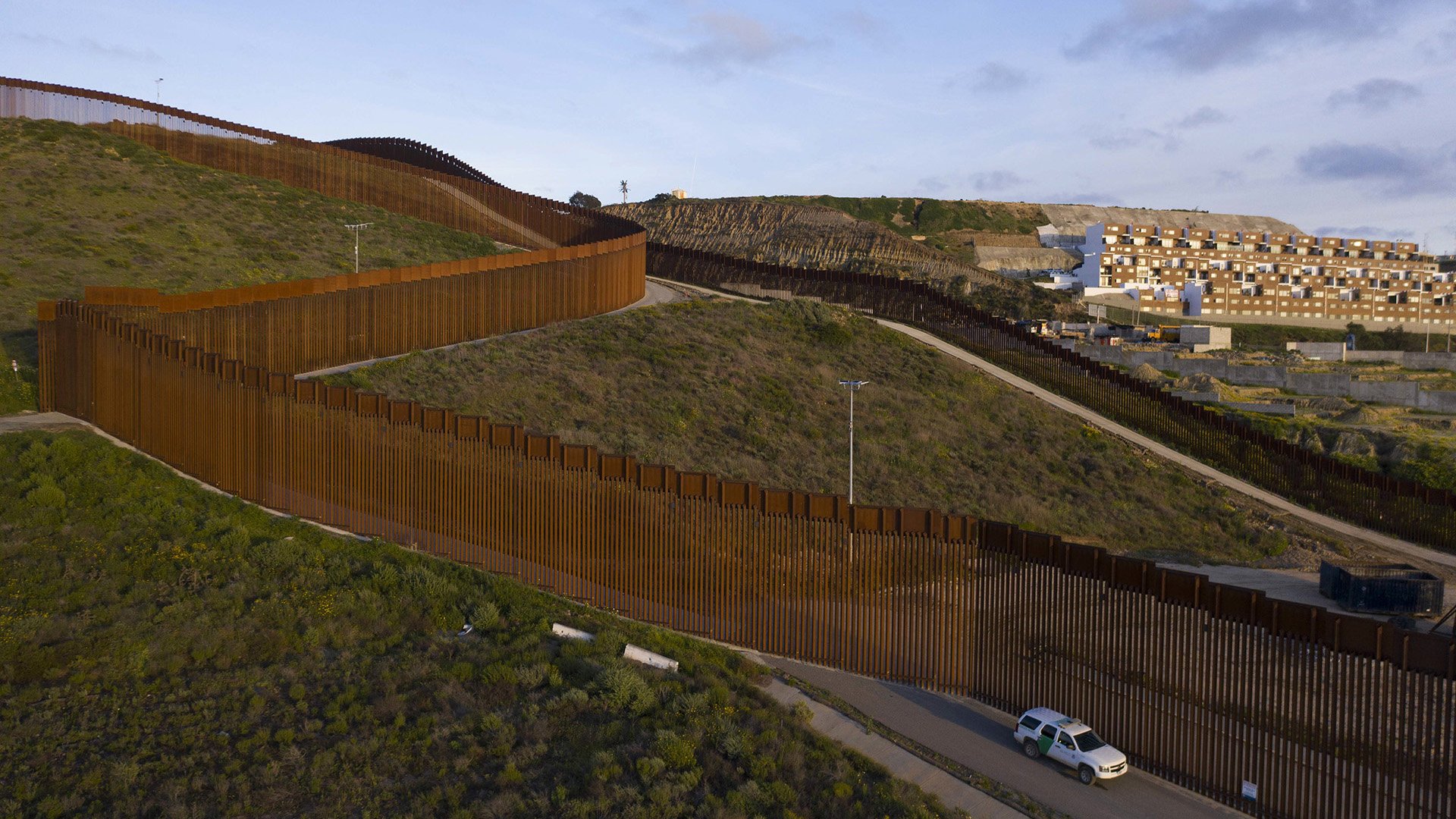 The Mexican government is slowly re-opening the economy in a three-phased approach to emerge from COVID-19 lockdown. During "phase two", Mukerjee is seeing approximately 15 to 20 patients per day. Approximately 15-20 percent are gay or transgender. 
"Migrants who are LGBTQ+, even if they're in shelter systems here in Tijuana, are definitely at risk for COVID acquisition," she said. "The biggest issues are really overcrowding and lack of access to regular primary care."
Even though shelters discourage people from leaving, she said it's still very difficult to control the pathogens entering a home.
"And as things are opening up in Tijuana, there's no doubt that all of these shelter participants are going to go back to work – if they haven't already," Mukerjee said. "Most people, even beyond food and water, have other needs: maybe a family to support, or are in a relationship, or need resources themselves."
But trans women are much more unlikely to get a job in an above-board place, the doctor explained. Therefore, they are often pushed into sex work where physcial or sexual contact increases their risk of acquiring coronavirus. 
Tijuana is not adequately prepared to handle the escalating number of COVID-19 cases – or to provide specialised treatment to immuno-compromised individuals. 
An oncologist in one of Tijuana's public hospitals told TNH via WhatsApp audio in April that they were dangerously understaffed.
According to the oncologist, who feared losing their job if their name is published and wished to remain anonymous, they were down to five doctors per shift in the hospitals. "Today, when I left the hospital, I did feel I was leaving a battlefield," they said.
With limited acces to medical care, few housing options, reduced job security, an increased risk of sexual violence, and compromised immune systems, LGBTQ+ asylum seekers are largely dependent on shelters to protect and provide for them.
Marín, who is currently enrolled in college, has previously used paychecks from a second job to keep Jardín de las Mariposas afloat.
In the last year, he secured funding from US donors but now only has 12 months of funding left for the shelter. 
His most pressing concern is finding basic cleaning supplies to protect residents from COVID-19. He recently drove to Walmart to buy disinfectants, but found only bleach and empty shelves. Without hand soap or sanitisers, he's not sure how he can protect some of the immuno-comprised residents.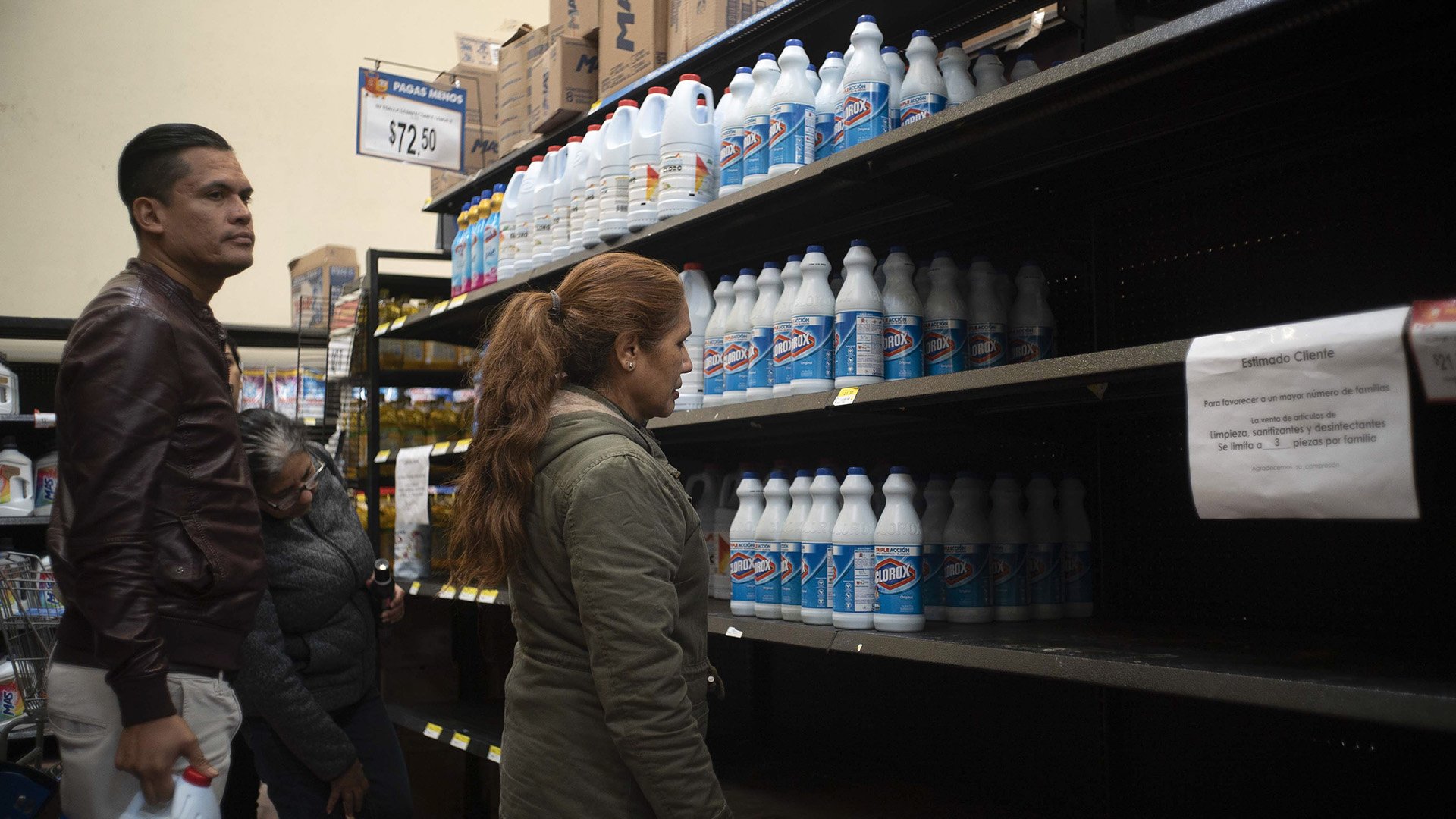 "It makes me really nervous," Marín said. "We're not prepared."
Luckily, Roth has been able to ship disinfectants to Marín at the shelter. 
"It's a dangerous situation for LGBTQ asylum seekers and migrants at the border," said Roth. "[But] it's really disturbing to see signs that the [Trump] administration is taking advantage of this pandemic to implement [anti-immigration] policies."
*Name changed for security reasons.
With reporting support from Enrique Unzueta and Michael Leonetti.
wm/ag