American fast-food eateries and money exchange bureaus flank the highway approaching the international bridge from McAllen into the Mexican city of Reynosa.
As cars pull into a Burger King at sunset, two Border Patrol vehicles are parked on a nearby levee running alongside the Rio Grande – the river that acts as the Texas portion of the 1,900-mile (3,000-kilometre) US border with Mexico.
"It's been pretty hectic lately," says a Border Patrol officer with a K-9 dog unit, before explaining he can't talk to the media.
As proof, US border authorities point to the apprehension of 268,044 people between October 2018 and March 2019 – nearly twice as many as during the same period a year before. The 76,000 people detained after crossing the border without authorisation this February represented an 11-year high.
Against this backdrop, President Donald Trump has been aggressively pushing for stricter measures to impede the flow of immigrants. One new policy, known as "Remain in Mexico", means many people who claim asylum in the United States are having to wait in Mexico until their immigration court dates.
On 15 July, Trump introduced a new rule stipulating that asylum seekers who pass through another country before reaching the United States must seek asylum there first – and must be denied before becoming eligible for US asylum.
To reinforce this, the Trump administration signed a "Safe Third Country" agreement on 26 July with Guatemala that would require any would-be immigrants who pass through that country to seek asylum there. If the law takes effect, would-be US immigrants apprehended at the US-Mexico border could be deported to Guatemala regardless of their country of origin.
Critics say the new rules effectively end asylum protections for the vast majority of immigrants arriving through Mexico, and some measures are already being challenged in the US courts.
Understanding the current crisis is made more confusing because even though the recent rise in immigration is significant, numbers are still far lower than historic levels during previous administrations.
Apprehensions reached around 1.64 million in 2000 under president Bill Clinton, and averaged 81,550 per month under president George W. Bush. So far during Trump's presidency they have averaged 32,012 a month, fewer than the 34,637 a month during president Barack Obama's tenure – 2009 to 2017 – when he became known as the "Deporter in Chief" due to his administration deporting more people than any previous one.
But previous administrations primarily dealt with Mexican men travelling alone, crossing illegally to find work to send money home. They could be deported quickly as they were temporary economic migrants rather than asylum seekers. The dilemma for the US government now is that the majority of crossings are by families with asylum claims that are far from straightforward to process, both logistically and administratively.
Furthermore, families often arrive exhausted and dehydrated, sometimes needing urgent medical attention. They can spend days inside cramped cells built to house young men for shorter periods and run by staff not trained to handle humanitarian demands.
Kevin McAleenan, commissioner of US Customs and Border Protection (CBP), has said the authorities believe large numbers of families are coming because smugglers have communicated across the Central American region that adults with children will be allowed to enter and stay.
"The system is well beyond capacity, and remains at breaking point," McAleenan told journalists in March. "This is clearly both a border security and a humanitarian crisis."
Stepping up
In the face of an overwhelmed US immigration system, civilian organisations have mobilised to help immigrants at the Texas-Mexico border.
Their experiences both confirm and confound some of the more simplistic narratives coming out about the crisis. Depending on news source, these narratives focus either on an illegal and potentially criminal influx of immigrants or on heartless government agencies at the border, and women and children being wantonly confined. Both ignore the fact the situation also stems from a geographic and economic fault line, where the world's most powerful country meets a region in crisis.
The US government remains accused by many of behaving inhumanely, illegally, of betraying American ideals – and of shirking its duty of care to vulnerable people.
The Immigration and Customs Enforcement agency, known as ICE, has come in for nationwide criticism following reports of shelters housing immigrants being overcrowded, with substandard living conditions.
But Sister Norma Pimentel, who runs the Humanitarian Respite Center in downtown McAllen, says her organisation, the Catholic Charities of the Rio Grande Valley, or CCRGV, has a symbiotic relationship with ICE and other government agencies.
"We have been able to work together because we are both on the ground," Pimentel says. "Border Patrol and ICE are doing their jobs. There is a reason they exist as law enforcement at the border – they are both important – and if individuals in them have acted wrongly that does not mean the whole organisation is flawed."
Nevertheless, the US government remains accused by many of behaving inhumanely, illegally, of betraying American ideals – and of shirking its duty of care to vulnerable people.
Jennifer Harbury, a human rights lawyer who has lived in Texas's Rio Grande Valley beside the border for over 40 years and has long worked with people fleeing violence in Guatemala, El Salvador, and Honduras feels there is a historic responsibility, too.
"We [as Americans] have to recognise the way Central America ended up in the hands of the drug lords is [that] we assisted the military dictatorships to come to, and stay in, power in the 1980s," Harbury tells The New Humanitarian. "And the horrific violence happening now is inspired by all the money involved in drugs being sold to us."
Watch → Waiting in Juárez: Women and LGBTI asylum seekers stuck in a dangerous limbo
That viewpoint has some US officials talking about the need for a type of Marshall Plan to fix Central America, alluding to the US-led initiative in 1948 that provided economic assistance to help rebuild Western European economies after the end of World War II.
But the polarised state of US politics is making agreement on far less ambitious policies, let alone a new Marshall Plan, unlikely.
"Because there hasn't been a bi-partisan effort to come up with policy and immigration procedures, the result has been chaotic," Pimentel says. "It becomes a political issue, not a human issue, and about blaming the other."
The long waiting game
The practical effect of the strained US processing system is that many families are released into the United States to await immigration court hearings. But the courts are so backlogged – there are currently more than 945,000 cases pending – it can take months, even years, for cases to be heard, while some people choose never to show up for court at all.
In a bus station in downtown McAllen a woman clutches a large envelope. In big bold letters it says: "PLEASE HELP ME. I DO NOT SPEAK ENGLISH. WHAT BUS DO I NEED TO TAKE? THANK YOU FOR YOUR HELP!"
As she queues with other immigrants for a Greyhound bus departing northward into the American interior, a Homeland Security bus arrives at the other end of the station with a new batch of immigrants just released from ICE detention centres.
On their way to meet relatives in other cities and US states while awaiting immigration court hearings, they leave the bus under the watchful eye of a CBP agent and line up next to a station side-exit before being handed over to a CCRGV volunteer.
The volunteer escorts them to the charity's nearby centre, which offers immigrants a place to eat, shower, and spend time in safety – the centre has been receiving up to 800 new people a day lately, and has helped close to 150,000 migrants and asylum seekers since 2014.
This June, the number of people apprehended along the southern US border fell 28 percent from previous years, according to Homeland Security statistics – a drop attributed to Mexico deploying thousands of national guard troops to patrol its borders and stop migrants travelling along railways and roads.
Trump had threatened to impose extensive tariffs on Mexico unless its government did more to stem the tide of immigrants. The 26 July agreement with Guatemala followed a similar tariff-related threat from the US president.
Read more → As migrant numbers swell on the US-Mexico border, so do unmet needs
Elisa Filippone volunteers in Brownsville, another Texas border city, with Angry Tias & Abuelas, or Angry Aunts and Grandmothers, a grassroots organisation that provides immigrants with provisions and assistance in the Rio Grande Valley area. Three bridges from Brownsville span the river to the neighbouring Mexican city of Matamoros.
In Matamoros, thousands of would-be US immigrants live in shelters where they are vulnerable to the cartels – who control access to the bridges from the Mexican side – and to kidnap gangs looking to extort money from those with relatives already in the United States.
"It's illegal what the US government is doing, stopping people approaching."
Filippone says one group who made it to the bridge were forced back following the recent crackdown by the Mexican government. "The Mexican national guard turned up and removed the 100 or so immigrants who had been waiting at the Mexican end of the bridge," she recalls.
Changing faces, new limits
According to US law, Harbury explains, any individual has the right to approach a port of entry unimpeded and claim asylum. Authorities must then send an individual for a so-called credible fear interview, which if passed leads to proceedings before an immigration judge.
But the CBP has begun consistently using a controversial measure called "metering" to limit the number of people who can request asylum at official ports of entry. Officers stand at the international line in the middle of foot bridges and only allow asylum seekers to cross if space is available, leaving many more to wait in Mexico till it is their turn to cross the bridge and claim asylum.
"Right now, all the bridges are in mayhem, getting closed all the time, with people getting shoved back," Harbury says. "It's illegal what the US government is doing, stopping people approaching."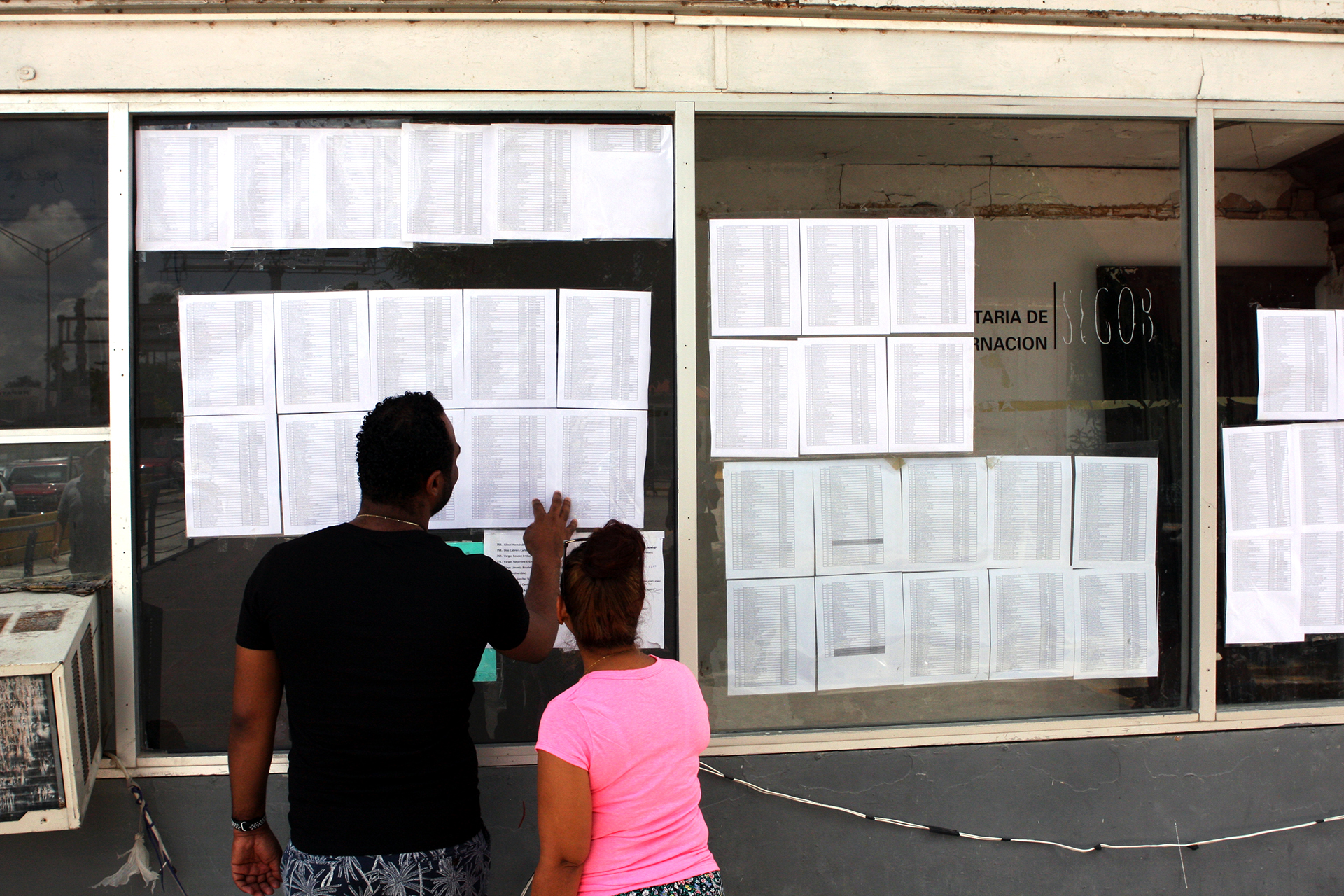 At the Mexican end of the Brownsville & Matamoros International Bridge, a 44-year-old Nicaraguan mother squats above the baking tarmac with her 19-year-old son and 10-year-old daughter, beside a couple of bags containing all their worldly goods. Summer temperatures here are in the high 90s Fahrenheit and often exceed 100.
They arrived at Matamoros from Nicaragua five days ago and hope the US border guards ahead on the bridge will call them forward, enabling them to claim asylum due to the ongoing violence erupting between the Nicaraguan government and opposition groups.
"The protestors [in Nicaragua] invited my son to join them," the woman says. "If you don't join them you lose, but if you do join you lose also."
Central American families are the new face of America's undocumented immigration. Immigration from Mexico has plummeted lately, with more Mexicans leaving the United States than arriving, due to there being more opportunities in their own country and having smaller families to support.
The so-called "Northern Triangle" of El Salvador, Honduras, and Guatemala has some of the world's highest homicide rates. In the McAllen respite centre, immigrants repeatedly describe how they fled because they faced extortion – with the risk of rape and death as punishment for refusing – and how they also wanted to prevent their children being recruited by street gangs.
"One day I saw a woman immigrant sitting in the bus station clutching her child really tightly, so I asked her what was wrong as she was safe now she was in America," recalls Feliberto Pereria, executive director of Southwest Good Samaritan Ministries, which assists refugees and asylum seekers in the Rio Grande Valley.
The woman told him that one day in Honduras her other child, a 12-year-old boy, was approached when leaving school by a gang and asked if he wanted to work delivering drugs. He said no. A week later the gang came to the family home to recruit the boy. The mother told them no again. The following week she found her son's dismembered body outside her front door.
What the future holds
Despised as they are by liberal progressives, Trump's border policies may be working in terms of deterrence, and his approach is certainly not loathed by all Americans. Tough talk on immigration was a cornerstone of his successful presidential campaign in 2016, and the issue is proving pivotal once again as the 2020 elections near.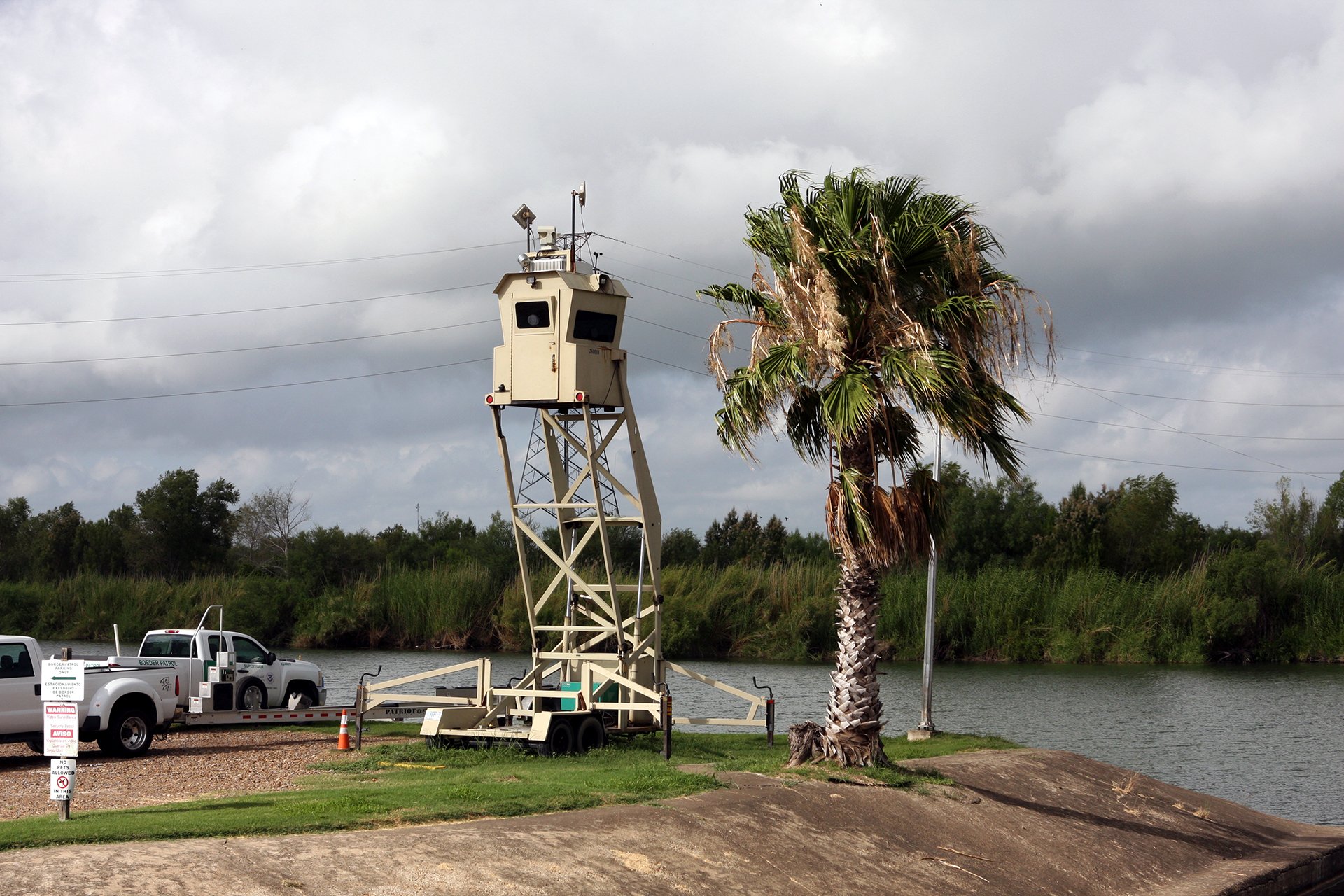 US officials say a recent fall in the number of border crossings has provided a temporary reprieve for border stations and detention centres, allowing them to improve care and processing times.
The number of children in CBP custody fell from more than 2,500 in early June to less than 350 in July, according to the Department of Homeland Security.
"We must be defenders of humanity; that's a priority, beyond anything else."
But migration patterns have always fluctuated – border crossings typically rise in the Spring and slump during the mercilessly hot summer months – and the recent dip could just as easily reverse.
Whether any of the new immigration policies are reversed remains to be seen. And there may well be further ones to follow given the current administration's focus, and the elections ahead.
For the volunteers trying to fill the humanitarian gaps on the US-Mexico border, the legalities and status surrounding the would-be immigrants comes second to their well-being.
"We must be defenders of humanity; that's a priority, beyond anything else," Pimentel says. "Once you have put them in safety, then let's take it to the next level and address what kind of legal process do they qualify for, or if they qualify, or how can we work with their government so these families can be sent back and taken care of."
(TOP PHOTO: Immigrants queueing for their Greyhound bus and onward journeys.)
jj/ag