After more than four years of fighting, life has become so unbearable for some of Yemen's 3.6 million displaced people that they are making what once seemed an unthinkable choice: They are returning to Taiz, a flashpoint city that has seen little respite from the war's violence.
One of those people is Saif Ahmed Saif, whose neighbourhood in the southwestern city turned into a front line about a month after Yemen's war began in March 2015.
That April, the shooting and shelling began in his Taiz neighbourhood. At the end of 2015, Saif's brother Mohammed, then 19, was killed by a sniper just outside the family's home.
And so, Saif, his mother, and his four remaining siblings joined hundreds of thousands of others and fled the city.
While he was safe from the bullets, Saif, now 22, describes his family's more than two-year displacement as "the worst time" of his life.
His family was comparatively lucky: Rather than sleeping in a makeshift shelter or a school, they were able to stay in a relative's home in rural Taiz province. But Saif struggled to find work, and the family had no electricity. For basic medical care, they had to travel 10 kilometres over rocky roads – a burden because of high petrol prices.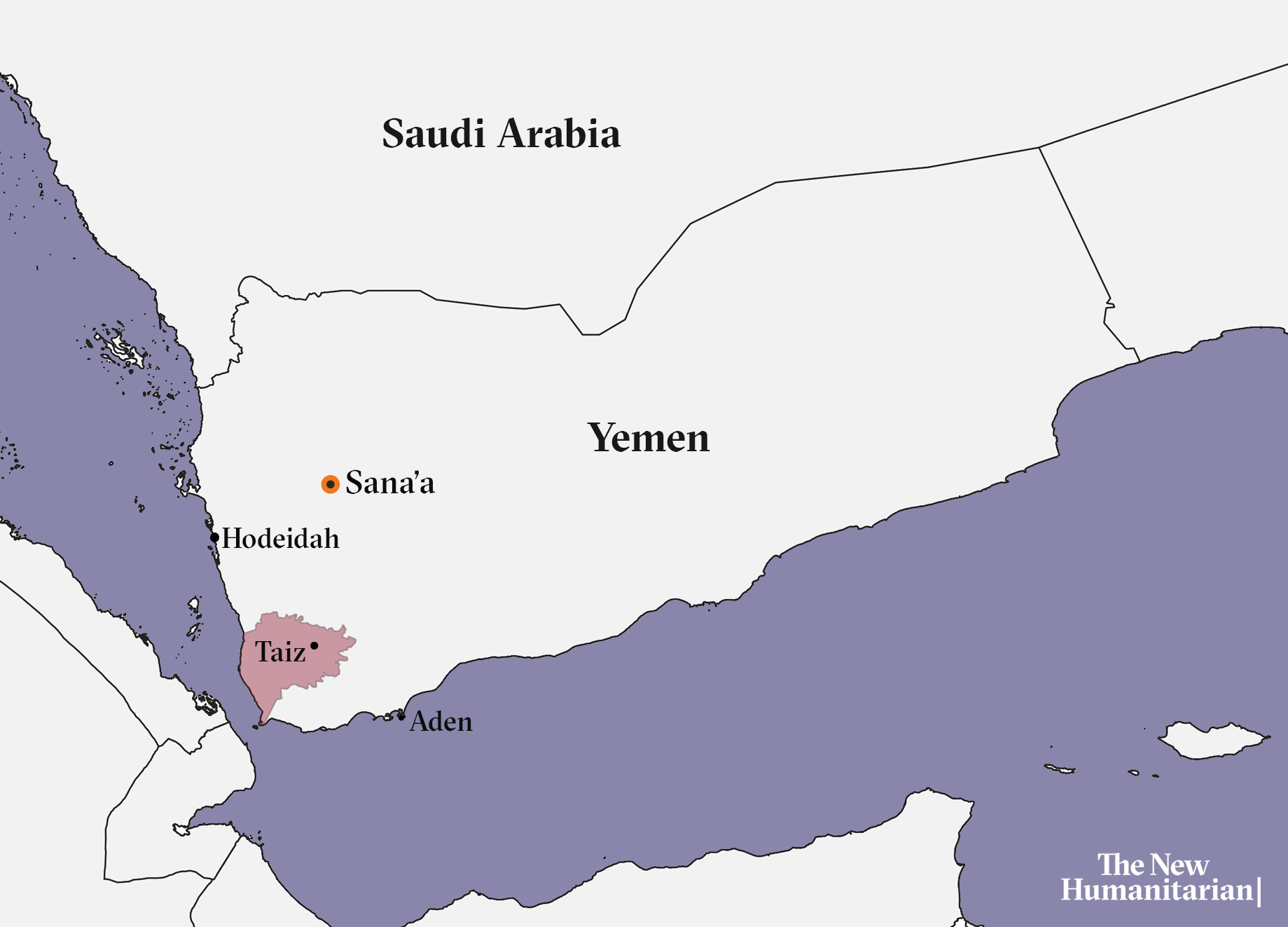 So the family returned to Taiz in April 2018 despite the danger – Saif's house is now about two kilometres from an active front line. He and others like him say that although the violence continues, it is easier to find work and a decent place to sleep, not to mention access to humanitarian aid, in the city than in the areas they returned from.
"We try to avoid the snipers by closing the windows in the direction of battles, we don't switch any light on at night, and we don't go out after sunset," Saif said. "The city is not completely safe, but life amidst the battles is better than life as a displaced family."
There's no way to be sure how many people have followed the same path, as the UN has not been able to collect figures on returns to Taiz since last November. At the time those statistics were released, the province had the third-highest number of returns in the country. More recent anecdotal evidence collected from residents and aid workers over the past month suggests that while civilians are still leaving the city, others are heading back to one of Yemen's longest-running battlefields.
Taiz city's current population is estimated to be around 200,000, compared to over 600,000 before the war. But while parts of the city remain empty of civilians, local aid workers have noticed the increase in people returning to the city – and the subsequent uptick in needs.
One aid worker, who spoke on the condition of anonymity because he was not authorised to speak to the media, said that despite the ongoing fighting, "people prefer to die in their homes rather than flee... Many IDPs dealt with such bad conditions that some feel they were denied their sense of dignity."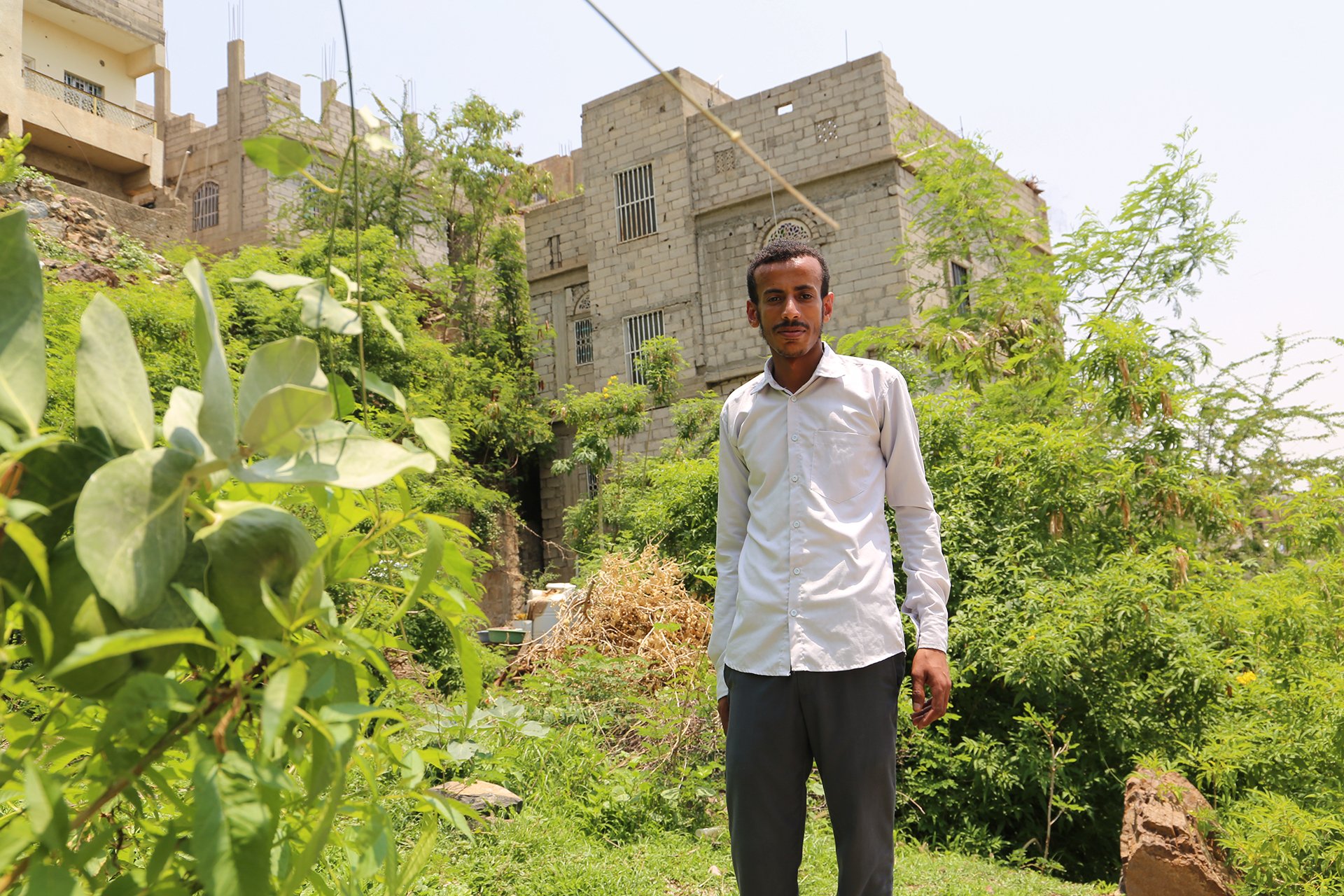 He said that after fleeing the city, people who owned their own homes in Taiz and had once had a comfortable existence "resorted to begging in the streets to feed their children."
The unrelenting battle for Taiz
Yemen's war, which has pitted Houthi rebels against the government of Abd Rabbu Mansour Hadi (backed by a Saudi Arabia and UAE-led coalition), has been brutal and long. The Armed Conflict Location & Event Data Project, ACLED, estimates that the conflict has killed more than 11,700 civilians since 2015, not including deaths from cholera or starvation.
But there have also been long stalemates, and pockets of the country have remained relatively calm despite the violence.
Taiz, which is the provincial capital of the southern coastal province of the same name, has come under a series of sieges with little respite from the fighting. Humanitarian access to civilians in parts of the city has long been difficult: Back in 2016, people were using their donkeys to smuggle oxygen tanks into the city.
This has caused widespread and ongoing displacement: As of November 2018, when the UN's migration agency, IOM, was last able to collect statistics on displacement and return for all of the country's 21 provinces, over 411,000 people from Taiz province had fled their homes. That's the fourth-highest number of any province in Yemen.
More recent data from IOM show that people are continuing to take flight, with more than 19,000 people displaced in Taiz province this year.
Yet people are also going back to Taiz. In November, IOM reported that over 148,000 from Taiz had gone back to their "habitual place of residence," either in the city or elsewhere.
Many returnees, like Saif, have returned to homes incredibly close to the violence they fled in the first place.
Salama Yahya left the city in 2015 with her husband and seven children. They headed north to a makeshift camp in an area called al-Hawban. Yahya, who is in her forties, says that there they had to carry water from a nearby mosque in jerry cans. There was also no electricity and not enough food. Some of her children showed symptoms of cholera, a disease that has spread especially quickly in Yemen's informal camps, given the lack of sanitation facilities.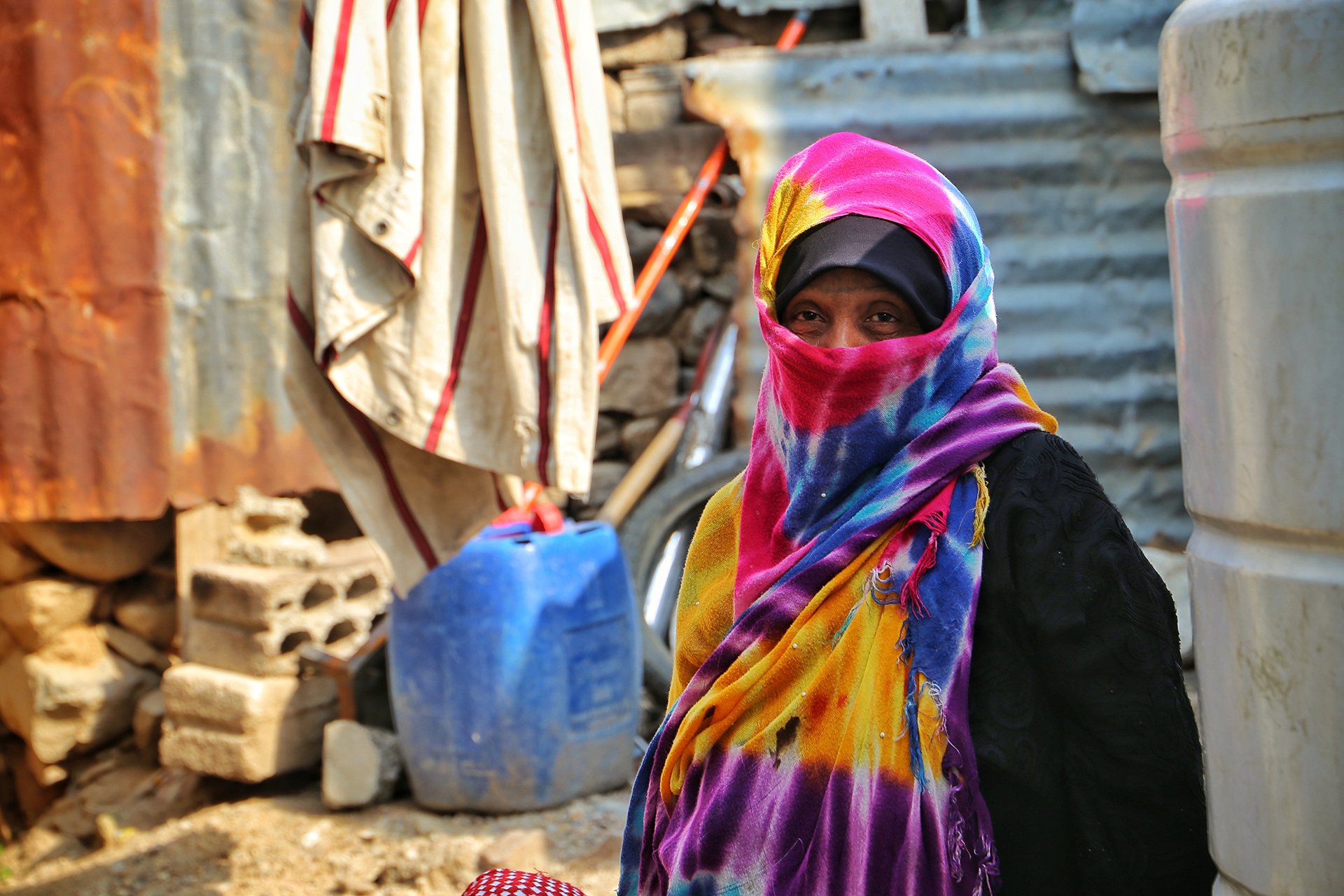 "There was no one to help us," said Yayha. "My children had to stop their studies and go to work, sometimes begging from people who passed by."
Yahya's husband is disabled and unable to work, and for years the family made money by collecting bottles and selling them at recycling plants in Taiz city. The plants had been closed early in the war, but when some re-opened, Yayha took the chance to earn income and brought her family back home.
"While the battles continue, my children are struggling to eke out a decent living for the family," Yaya said. "It's dangerous, but home is the best, and at least now we don't depend on anyone but ourselves."
"The city is not safe," she continued. "Many times bullets hit our house, but we had no other choice [but to return]."
Humanitarian aid
Local and international NGOs are doing their best to get aid to everyone who needs it, be they displaced or locals, the local aid worker said. Yet they can't reach everyone, he noted: "Every day there are more people who need help, so this is a major challenge."
The UN's refugee agency, UNHCR, which also provides aid to internally displaced people, did not respond to questions about returns to Taiz or the provision of aid in the province.
When Mariam Hasan fled Taiz in 2015 with her husband and 10 children after their home was shelled and two kids injured, she had heard that displaced people like her would be provided with food and decent shelter, she said.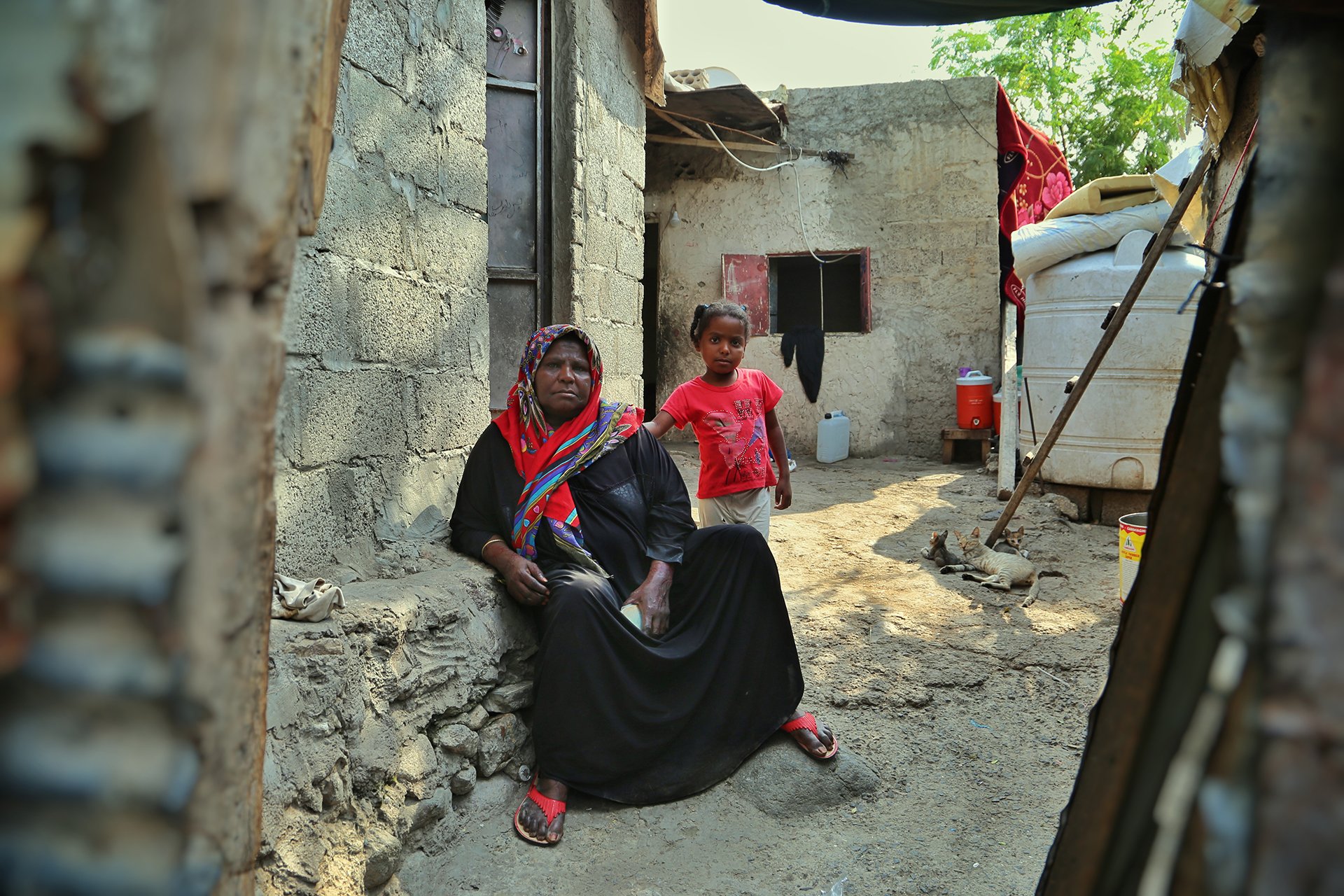 But at the same camp where Yahya ended up, Hasan said, aid deliveries were few and far between, and there wasn't enough to feed the whole family. "In displacement we suffered from hunger," she said. "We did not receive food… from any organisation."
Now in the city, Hasan said, at least she gets regular food aid.
As for Saif, his life is far from back to normal in Taiz – there's still a lack of basic services, not to mention the constant threat of violence. But he has found some work as a cook in a restaurant, and his father, who had been living in Saudi Arabia until he lost his job, has come back too.
All in all, Saif believes that returning to Taiz was the right move. "I had only two choices: to live in a battlefield or as a displaced person," he said. "I just hope this atrocious war ends so we can resume our normal life."
(TOP PHOTO: Zaid Al-Mawsheqi, Saif Ahmed Saif's neighbourhood in Taiz, is now about 2 kilometres from an active front line.)
na-s/as/js/il