Before the war in Yemen, Lewa Abdurrahman worked in construction. Times have changed. As the owner of a donkey, he has become an integral part of the illicit economy that has sprouted up around the besieged city of Taiz.
"I live in… a village, and I have a sheep, a cow, and a donkey," the 32-year-old told IRIN. I [usually] use the donkey to bring food for the animals, but last month I started using it for smuggling as these days I don't have other work."
So Abdurrahman now makes his living transporting dried goods over a mountainous road into Taiz, where in late November UN humanitarian chief Stephen O'Brien said 200,000 civilians were living under a "virtual state of siege."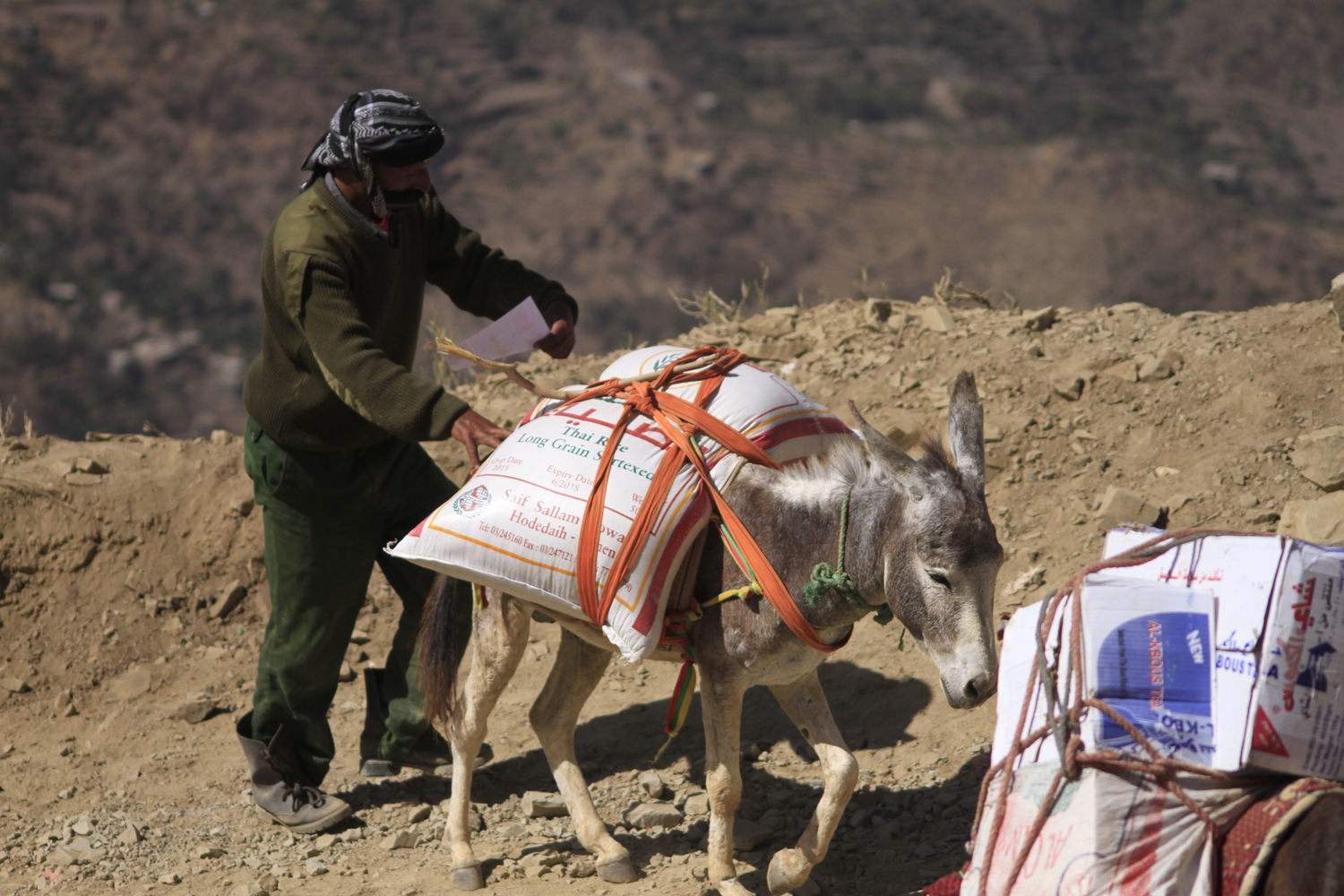 300 donkeys and 20 camels
In mid-December, representatives of Yemen's warring parties agreed to allow aid into Taiz, which is encircled by Houthi rebels and has seen some of the worst fighting of a conflict that began in earnest in March and has claimed the lives of more than 6,000 people, many as a result of Saudi-led airstrikes.
But while some aid found its way inside, the ceasefire the deal was tied to fell apart. Some of the humanitarian goods also reportedly ended up on the black market.
Efforts to relieve the siege are ongoing. Médecins Sans Frontières said it brought two lorries of medical aid into Taiz over the weekend. Saudi Arabia, which backs attempts to oust the Houthis from power and supports the deposed but internationally recognised President Abd Rabbu Mansour Hadi, said it airdropped in supplies last week.
See: Aid? What aid? Besieged Yemenis ask 
There are still massive gaps that aid can't fill, and that's where some 300 donkeys and 20 camels come in. Along with their owners, this is the estimated number of animals plying the mountain routes and bringing food, medicine, propane, and oxygen into the city.
Taha Saleh/IRIN

Camel owners are doing especially well from the trade
Running the gauntlet
Abdurrahman awakes at 5am to walk five mountainous kilometres each day, and is met inside Taiz by traders who sell what he carries for profit, or volunteers who collect medical supplies. For transporting a 50 kg bag of wheat, he gets YR600 ($2.50).
He can make the trip twice a day, enough to feed his family of five.
Mohammed Diab, a trader from Taiz, said he rents a donkey to smuggle in foodstuffs to sell in his shop.
Some businessmen buy goods from Houthi-controlled areas, where some traders prefer the ease of motorised travel. But Diab sees the treacherous mountain paths as more secure, because Hadi's backers lord over them. "Those roads are not safe, and sometimes the Houthis seize [the goods]," he told IRIN.
Camel-owning smugglers are doing especially well from the trade: 41-year-old Noaman Zaid makes YR5000 (23$) for carrying an oxygen canister, and his animal can tote two at a time. It's dangerous – there's always the risk of explosion – but transporting the risky cargo carries a healthy premium.
"I used to transfer firewood on my camel from the valley to different villages in Saber Mountain, and I hardly made YR2000 ($9) per day," he told IRIN.
But the cash isn't the only reason he's in the smuggling game. "I'm very happy with my work not because of money, but because I help the patients in the hospitals," Zaid added.
Charitable sumgglers?
Indeed, smuggling has become a charitable racket. Doctors meet the animals and their owners to ensure that the oxygen goes straight to the hospitals where it is used for life-saving procedures.
Some of the smugglers are even supported by local non-profits. Esam Albdulhamid A-Batra runs a campaign called "Hand in Hand," which collects money from individuals and charities to buy oxygen cylinders in Aden, and send them to Taiz.
It's complicated, A-Batra told IRIN. "We buy an oxygen cylinder for YR3000 (14$), and pay YR5000 (23$) for a car to bring it to [the smugglers' village]. Then we pay YR5000 (23$) to the camels' owners, then YR2000 (9$) for cars to transport the cylinders to the hospitals. So the one cylinder costs around YR15000 (70$)."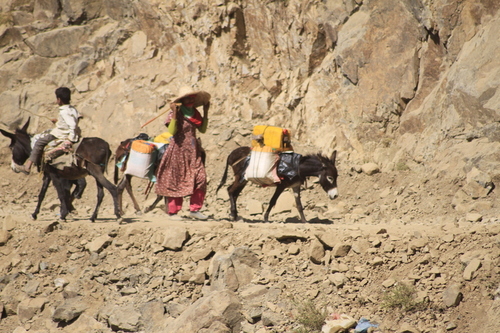 So far, he says his group has managed to get around 100 canisters into Taiz, where hospitals have reported deaths due to shortages.
Abdul Kareem Shamsan, the head of a coalition of 200 local aid organisations, told IRIN he wants to see a more reliable supply of aid.
"We thank all the smugglers for their efforts to smuggle food and medicines to the besieged areas, but we need the Saudi-led coalition to airdrop dry food and medicines. This is a better solution than smuggling."