Water shortages and cramped conditions are posing new problems in Indonesia's Central Sulawesi province, where medical workers are reporting increasing cases of diarrhoea, skin rashes, and respiratory infections.
The confirmed death toll has climbed above 2,000 after earthquakes and a tsunami crippled the provincial capital of Palu and nearby areas on 28 September. Authorities say the missing may number in the thousands, buried under collapsed homes or in flattened neighbourhoods swallowed up by the earthquakes. The country's disaster management agency says it's preparing to call off the official search for survivors later this week.
The disaster damaged water infrastructure and treatment facilities, according to aid groups, and much of Palu now lacks clean running water. More than 82,000 people are displaced throughout the area – some are living with relatives, while others have camped out in the open or in overcrowded tent camps dotted throughout Palu and more distant areas where official aid hasn't reached.
Iskandar Avan, 35, came to an Indonesian Red Cross clinic in Palu on Saturday to ask for medicine for his two daughters. The family slept the first two nights after the earthquakes in an open field. By the third day, Ratur, 6, and Moni, 4, had developed an itchy skin rash.
"We shower in the river," Iskandar said. "Well, not a river. Just the flowing water by the side of the road."
Health workers say poor sanitation, inadequate nutrition, and overcrowding in temporary shelters could trigger the spread of infectious diseases – and early signs of trouble are emerging in damaged hospitals and makeshift clinics.
"We shower in the river. Well, not a river. Just the flowing water by the side of the road."
Felix Andrianus, a medic with the Indonesian Red Cross, said he treated broken bones and severe wounds in the initial days after the disaster. Now, most patients are coming in with fever, diarrhoea, and skin infections.
The Red Cross is shipping in drinking water by the truckload, but aid groups say a steady supply and proper sanitation will be crucial as the crisis continues.
Indonesian authorities have asked for a limited amount of aid from the international community. They have warned foreign NGO staff not to work directly in disaster-affected areas, but to coordinate their aid through local aid organisations already on the ground.
But the government is asking for water treatment equipment as a top priority from international donors and aid groups. An assessment of 70 villages by an emergency response team with regional body ASEAN estimated that more than one-third of displaced people had no access to clean water.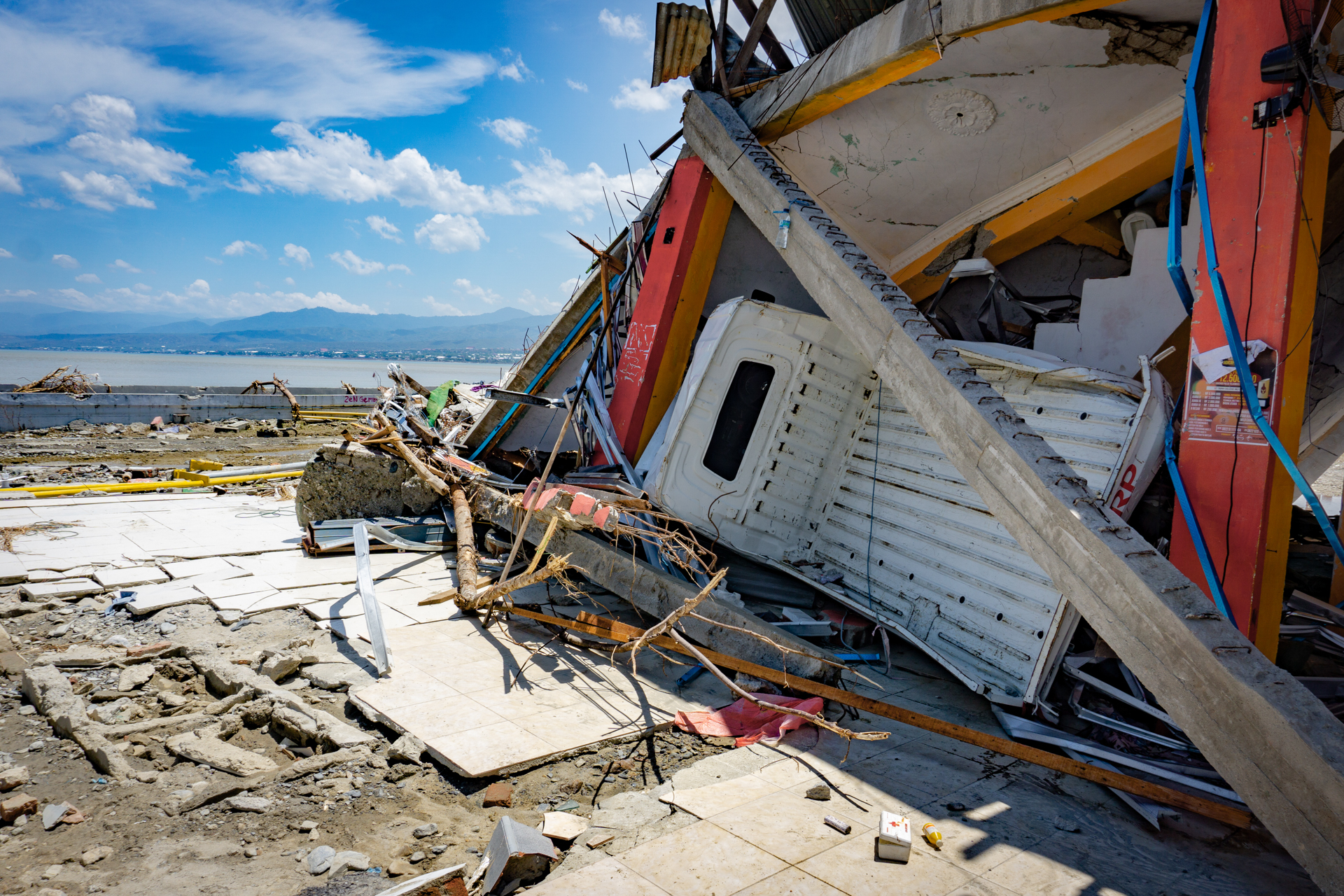 "A lack of clean water and sanitation infrastructure means that hygiene levels in the camps will likely deteriorate without intervention," said Genadi Aryawan, who works with the NGO Mercy Corps. "This poses a serious threat of them becoming incubators for diseases like cholera or dysentery."
Waiting for aid to reach remote areas
Outside Palu's biggest hospital, Undata, two patients with severe respiratory infections lay next to each other under tents, where the maimed and the dying were treated after the earthquakes and tsunami hit.
Twelve-year-old Firawaty struggled to get a gasp of air before doctors removed a small bottle's worth of liquid from her lungs.
"She couldn't breathe and was stuck in the foetal position," said her father Darlin, 56.
Short on petrol, he had waited five days to be sure her condition was serious enough to make the three-hour trip to the hospital from Tompe, a coastal village in Donggala district near the epicentre of the quake.
Darlin pointed to a boy lying next to his daughter. The boy had just arrived and his chest heaved up and down with each struggling breath. "She was worse," he said.
Indonesian authorities say medical services are available in 15 hospitals in the affected area; nearly all of these are in Palu.
Medical volunteers from local universities and around the province, some local NGOs like the Muhammadiyah Disaster Management Center, and organisations like the Red Cross have also set up emergency health posts. But official help hasn't reached everywhere it's needed.
In outlying villages up the coast, for example, some survivors have spread into the surrounding mountains.
Irham, who uses one name, heads a volunteer team of professors and students from the medical department of Palu's Tadulako University. The group has been sending small teams to assess conditions and provide medical check-ups in remote places like Tompe, which volunteers visited last Friday – a full week after the disaster hit.
"There hadn't been anyone [else] there," Irham said. "We had 146 patients, mostly diarrhoea and respiratory infections."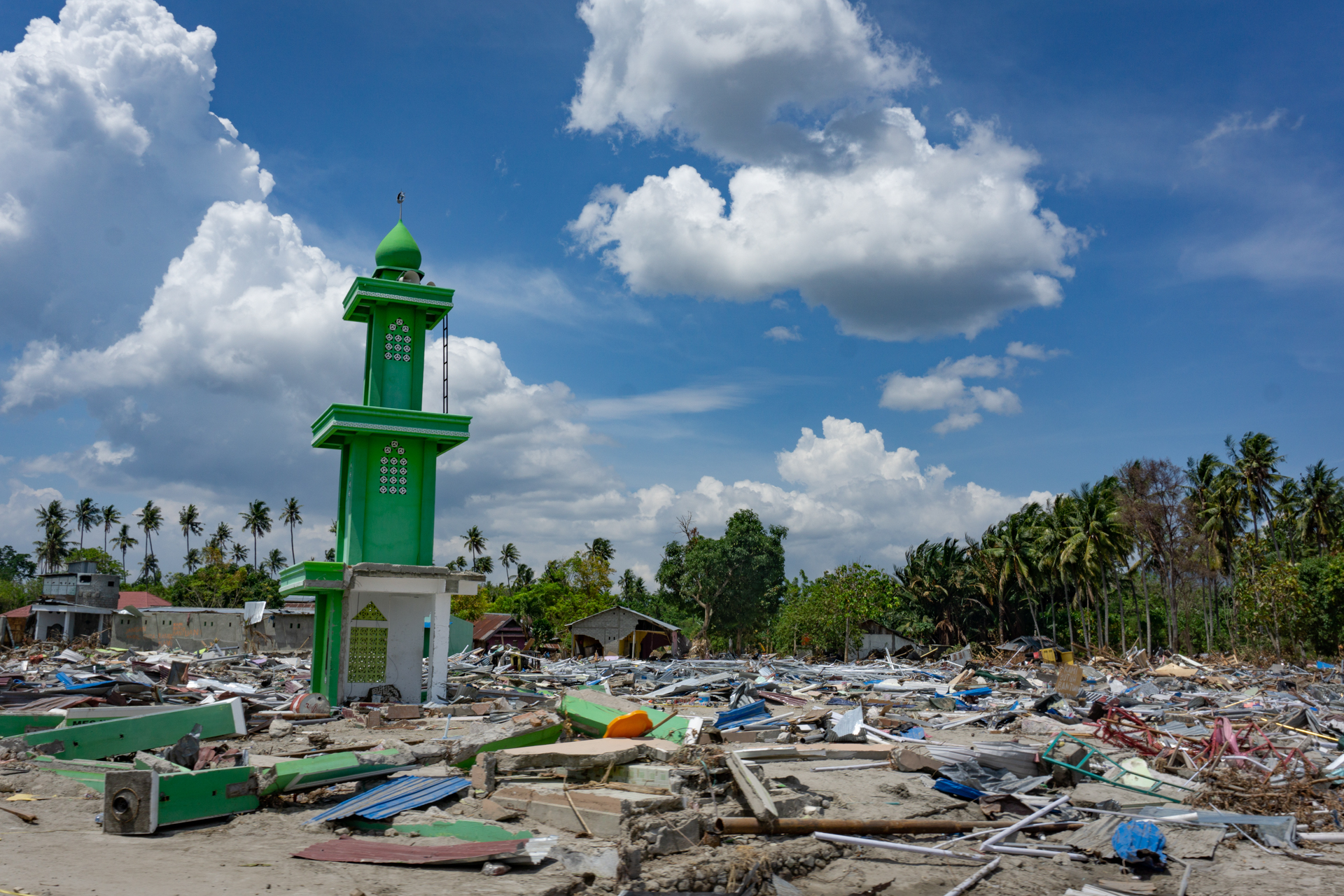 Irham, who sleeps at his healthcare station in Palu, said his group's supply of diarrhoea medication is nearly finished, and he's not sure when he'll be able to get a new batch. He said the coordination and communication of official aid has been poor for volunteer groups like his.
Preventable health problems
Other health facilities are also running low on key supplies, and staff are unsure of when they'll be replenished.
"We can't really hope that much for the medicine we need, because the people who coordinate the aid are at the city health office, not us," said Oktoviandri, a doctor at Woodward Palu Hospital, a facility run by the Salvation Army.
The hospital sustained relatively little damage compared to the worst-hit parts of Palu. Oktoviandri, who uses one name, said more people from these other areas are coming in with respiratory infections and diarrhoea, but the hospital doesn't have the staff to handle the extra workload.
Many health clinics are also short-staffed as local employees were themselves affected by the disaster. In Dolo, a village in Sigi to Palu's south, only 30 percent of the staff at one heavily damaged local clinic are coming to work, said Vlatko Uzevski, programme manager with the US-based medical NGO Project Hope, which is working at the clinic.
"Most of the patients are complaining of upper respiratory tract infection, hypertension, anxiety," he said. "But we also have trauma patients. It's usually wounds on the limbs [and] head that haven't been treated because they thought it's not serious, and now we have to clean the wounds."
"There are a lot of people who appear here with diseases that could be prevented with a more hygienic environment, with better sanitation."
More than 10 days after the disaster struck, some basic infrastructure is being restored in Palu. Phone service is coming back across the city, but it's still paralysed in parts of Donggala, north of Palu, as well as Sigi.
Shipments of food, clothes, water, and fuel have started to arrive – last week's lengthy queues outside petrol stations have mostly disappeared. Electricity has been restored to a few parts of the city, though entire neighbourhoods are still in the dark.
Irham, the university volunteer, says it's essential that authorities ensure a steady supply of clean water throughout the disaster area.
"There are a lot of people who appear here with diseases that could be prevented with a more hygienic environment, with better sanitation," he said.
im/il/js