The UN's Office for the Coordination of Humanitarian Affairs will reduce spending by at least $20 million in 2017. The 10-percent cuts, including at least 173 staff layoffs, come along with an internal reform process sparked by a damning independent review.
In notes dated November addressed to OCHA staff and exclusively reported by IRIN, its head – UN humanitarian chief Stephen O'Brien – said donors hadn't met growing demands. The same had been technically true in recent years as well, he explained, but OCHA had bridged the gap by drawing on reserves, which were now depleted.
"It is unfortunate that OCHA's resources [have] not increased on par with the global humanitarian needs," Per Örnéus, Sweden's ambassador for humanitarian affairs, told IRIN in an emailed statement. Sweden is one of OCHA's top donors  and increased its funding for 2017, in part to finance a new reform unit. "But managed well, this change process can actually bring about a stronger, more effective, and more strategic OCHA," Örnéus added.
OCHA increased its budget for 2016, pegging it at $323.9 million, but failed to find support, with donors keeping spending to 2015 levels, closer to $280 million. According to documents obtained by IRIN, the opening budget figure for 2017 will be $260 million – about 10 percent lower than the spending in 2015 and 2016, and more than $60 million lower than the original 2016 target.
The cuts are happening at the same time as the start of extensive internal restructuring recommended by an external study. A 155-page "functional review", completed in July, and obtained by IRIN, calls for sweeping changes in the department's management, staffing, finances, human resources, priorities, and culture.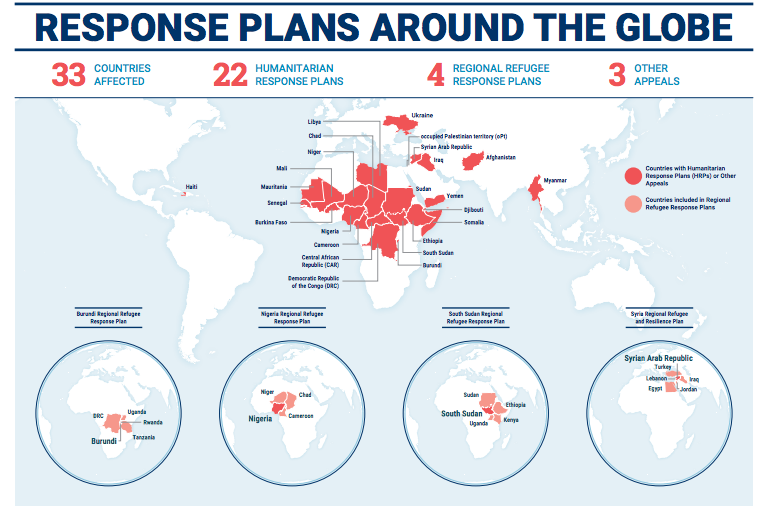 Morale was already low: a survey on organisational culture put OCHA firmly at the bottom of 38 comparable non-profits, according to Boston Consulting Group. Dysfunction in the organisation is to blame, it said, adding that "challenges in the other areas of the review have had a negative impact on OCHA staff engagement and satisfaction."
In the short term, OCHA will close offices in Burkina Faso, Côte d'Ivoire, and Mauritania. It will reduce its presence in Colombia, Haiti, Myanmar, Pakistan, and the Philippines. It will trim spending on Ethiopia, Iraq, Nigeria, South Sudan, Syria, and Yemen, but scale up in Cameroon and Libya. Large offices in Afghanistan, the Democratic Republic of Congo, Somalia, and Sudan will be reduced, and a Central Asia regional office will close. Some positions in New York and Geneva will also face the axe.
Management issues
In July 2016, the Boston Consulting Group completed its lengthy "functional review" of OCHA, which O'Brien had commissioned shortly after taking office more than a year earlier.
The report identified several issues undermining OCHA's work: competing centres of power at offices in New York and Geneva and between the organisation's leadership; fragmentation and duplication of positions across teams; and a failure to capitalise on economies of scale.
A "Change Management Unit", led by Bruce Aylward, was established after the report. Aylward had already led a reorganisation at the World Health Organization after heading its response to the Ebola crisis in West Africa.
While acknowledging OCHA's "inherently complex portfolio", the Boston Consulting Group report included scathing criticisms of the way it is run.
"The leadership team does not work well together," wrote the consultants. "There is entrenched polarisation and a lack of trust among many of OCHA's senior managers, who do not see themselves as part of a single, unified team." Shortcomings in the management model, the report continued, "have led to widespread organisational dysfunction."

Donors told IRIN they were pleased with the choice of Aylward, but some noted that internal reforms – however they shape up – are bound to be affected by the cuts. As one OCHA employee put it: "Unfortunately, the budget crisis and cuts [have] undermined a bit the functional review process, because now the actions that are going to be taken to implement the findings are going to be affected by the fact that we have less resources."
Divisions and rivalries
Interviews by IRIN with a dozen diplomats, UN staff, and aid workers often returned to complaints over "fiefdoms" that split OCHA.
"You are either in the 'Gingdom' or the non-Gingdom," said one aid official who has worked closely with the UN for years, referring to John Ging, OCHA's operations director. Ging's department oversees some 77 percent of the staff, according to the consultants, with a contingent of 92 at headquarters. Dozens report directly to him or his deputy. The report points out that such a broad "span of control" is "unusual" and "in strong contrast to benchmarks in the private and public sector".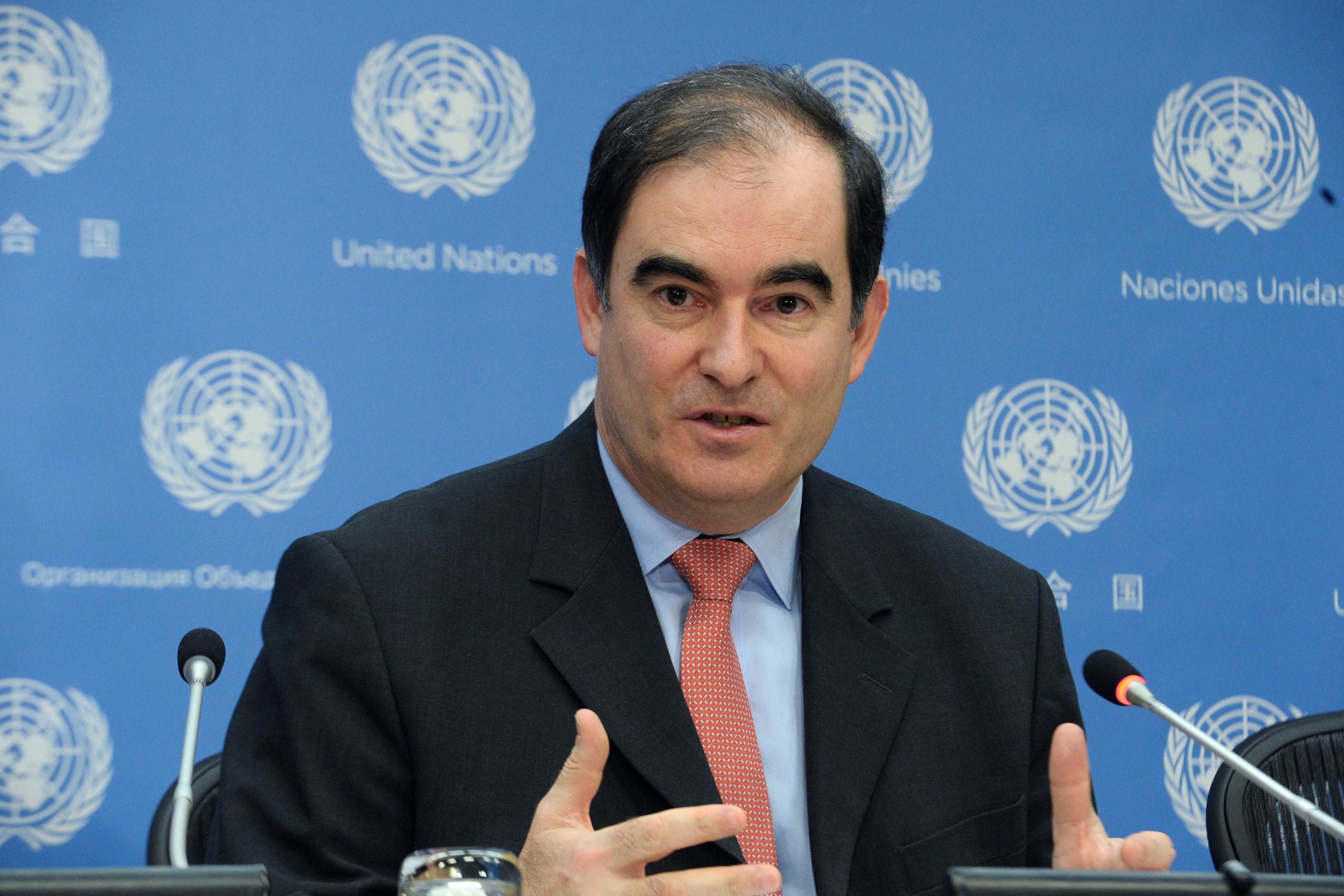 Personal dynamics also come in for scrutiny: "it's one of the most well-known unkept secrets that none of these people [senior management] get along with one another. You see in the review that this comes out quite starkly," a well-placed insider told IRIN.
To add to the organisation's woes, a recent UN audit of OCHA, dated 12 December, 2016, found its human resources management to be less than satisfactory.
The UN's staff union issued a forceful response to the 2017 budget announcement.
"It's a total mess," Ian Richards, executive secretary of the Staff Coordinating Council at the United Nations Office at Geneva, said in a statement to IRIN. "The cuts bear little relationship to a recent functional review carried out by the far-from-cheap Boston Consulting Group."
"We're looking for clear reasons for the choice of posts being cut and a comparative review to determine on a fair basis who stays, but we're not getting that. The unwillingness of management to be transparent confirms our suspicions this is as much about about settling of scores and favouritism as it is about finances."
Essential role
OCHA is cutting more than 400 posts, out of a total of about 2,200, but as many are unfilled positions, the number of layoffs amounts to a little over 170.
Some staffers claim cuts to the field are high compared to the proportion in the headquarters. Others say the cuts are well timed to be used relatively strategically. "There's definitely an element of rationalisation," one OCHA official currently deployed in the field said, adding that certain offices that would be downsized or merged had aspects that were superfluous, so flexibility was important.
But the official paused when assessing how the cuts hit across the board, pointing out that in some places they made sense – like where offices with wasted capacity were packed up – whereas in others they appeared to have been done simply to meet requirements to cut. "I would have liked to see a bit more variation in the way they'd done that," the official said, referring to the way cuts were made in seemingly every major country in crisis.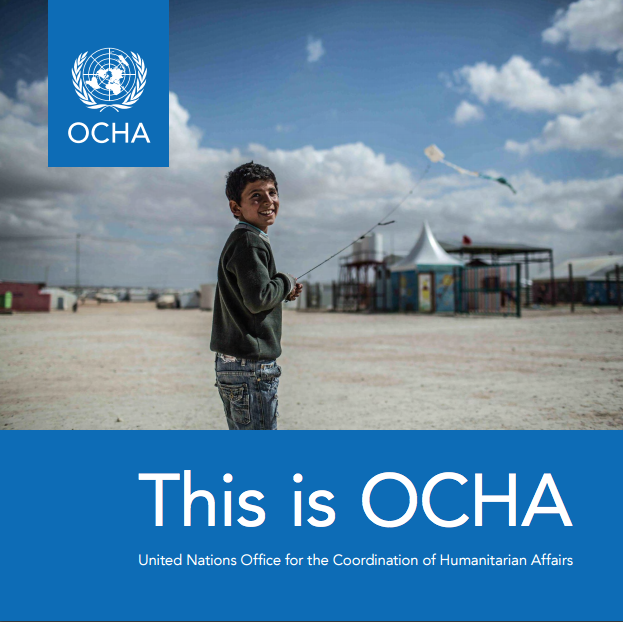 Though all the donors IRIN spoke with expressed a need for OCHA to learn to live within its means, many also sympathised with the difficulties it will face and – whatever their criticism – still saw a key role for the organisation in the future.
"OCHA is supposed to be looking out precisely for things like humanitarian principles and making sure that the system writ large is living up to the values and commitments that we've made over the years," Joel Charny, director of Norwegian Refugee Council USA – a major NGO partner – told IRIN. "As far as I'm concerned, that role is vitally important."
In an email, OCHA told IRIN the functional review "reflected the commitment of [O'Brien] to ensure that OCHA is fit for purpose, optimally structured, managed and staffed". Echoing donors, it described 2017 as a "transition budget" and stressed that, "it does not yet reflect new structures and strategic priorities OCHA may adopt."
(TOP PHOTO: Stephen O'Brien visits a camp in Saint Saveur, Central African Republic. Nektarios Markogiannis/MINUSCA)
so/ag