As the Syrian war worsened and hospitals were overwhelmed with botched amputations,  injuries, and infections, the International Committee of the Red Cross opened a special centre in Lebanon in 2014, mainly treating the war-wounded from Iraq, Syria, and Yemen.
Seven-year-old Maria Ismail Sheikho was brought to the centre in 2015, after a rocket hit her home in the Syrian city of Aleppo. Shrapnel nearly severed her right limb, but after nine surgeries and years of rehabilitation she regained movement in her arm and fingers.
"I don't know where else we would have gone," Maria's mother, Samira Muhammad, told The New Humanitarian over the phone. "My daughter would have lost her future completely."
At a glance: ICRC's budget woes

Faced with budget pressures, the ICRC hopes to cut spending by $94 million next year.
After a period of growth, the ICRC has run up a $139 million deficit in recent years.
Internal budget documents say funding outlook is 'not reassuring'.
Its hospital for the war-wounded in Lebanon will close in the coming months.
Other cuts could affect food aid and operations in 30 countries.
Because of funding uncertainty and other humanitarian priorities, however, the ICRC's Weapons Traumatology and Training Centre in Lebanon will close next year, with as many as 70 layoffs, ICRC officials confirmed, during a four-month investigation by TNH that focused on wider spending cuts.
The organisation told TNH it aims to trim its total budget in the next year by about $94 million. Despite that apparently modest five percent target, the plans under consideration are wide-ranging. Few details have yet to be confirmed by ICRC in public, but more information is expected in the coming months.
According to the internal documents, the organisation will close offices and reduce operations in as many as 30 relatively peaceful countries – such as Algeria, Greece, Iran, and Zimbabwe. That will allow for increases elsewhere, for example Burkina Faso, Mozambique, Venezuela, and Yemen. Some 100 job losses are also expected in the organisation's Geneva headquarters.
The staffing and other budget cuts come amid funding fears linked to COVID-19 uncertainty, but they also coincide with a cash shortfall at ICRC. Despite years of growth, the organisation has run up a $139 million deficit.
As well as reviewing its geographical reach, likely cutbacks also include thematic areas like emergency food assistance and missing persons programmes. Detention-monitoring operations will also close in Central Asia, and activities in several South American countries will be reduced.
About this investigation:
The New Humanitarian has been exploring how funding for international relief may shrink due to pandemic-related economic pressures on public and private donors. ...
... In July, staff from the International Committee of the Red Cross offered a tip about planned cuts to some health operations, which the ICRC confirmed. In four months of conversations with staff and former staff, as well as a review of leaked budget documents, TNH learned that cash flow and staffing problems started long before COVID-19.
"The new reality of the pandemic requires us to be more intentional and to prioritise," according to an August 2020 overview document – obtained by TNH – which sketches new priorities for "ICRC's portfolio of services and structures".
The spending review document says the ICRC must put its work on situations of conflict first. It should maintain the ability to deliver a "broad palette" of services, but "decelerate" those activities that other organisations can equally do, or that have less "tangible outcomes".
'Questionable return on investment'
The ICRC, which employs some 20,000 people in more than 80 countries, was established in 1863. Since then, its mission has been to help people affected by conflict and to promote laws that protect victims of war. Alongside providing healthcare in emergencies, it also monitors conditions in detention centres and helps to reunite families displaced by conflict.
Mandated to be a neutral organisation – it rarely publicly criticises governments or armed groups – it is often able to access areas and detainees when other groups are barred.
In a list of about 11 service areas to review, the second under the microscope – after food aid – is reconstructive surgery: The August planning document says it has a "questionable return on investment".
READ MORE: The ICRC's Lebanon decision
The Lebanon hospital, based in the city of Tripoli, has served some 2,000 patients – from countries such as Iraq, Lebanon, Palestine, Syria, and Yemen – since it opened in 2014, offering reconstructive surgery, rehabilitation services, and mental health support, at an overall cost of roughly $39 million.
Martinez said the closure was prompted by budget cuts, but also by widening humanitarian needs in Lebanon, which has been gripped by an economic crisis but is not a country at war.
"We can no longer justify investment on highly expensive management of individual patients when large segments of the populations are having basic, basic needs uncovered," she said.
Lebanon has been an expensive country operation for ICRC with a budget of about $56 million.
In addition to running the Tripoli centre, the ICRC has supported the main public hospital in Beirut, as well as providing shelter, food, and aid to refugees and other vulnerable groups in Lebanon. It has also performed more than 500,000 consultations in 11 primary health centres across the country.
Despite closing the Lebanon facility, the ICRC said it hoped to treat "virtually all" of the patients awaiting treatment as of mid-November. It also said it was committed to ensuring follow-up care.
Asked about the plans to close the project, which employs some 73 staff, the ICRC said it aims to assist employees "as much as possible".
One of the first casualties in the cuts is therefore the specialist Lebanon war injuries hospital, where ICRC has treated about 2,000 patients over seven years at a cost of some $39 million.
"It is painful to have to close a project, (but) we didn't have a choice," ICRC's head of health, Esperanza Martinez, told TNH in a telephone interview, referring to the Lebanon hospital. "If we could find the funding... these decisions would not have been taken."
---
---
The decision follows years of growing questions over the ICRC's work in healthcare – in particular regarding difficulties in staffing specialised surgery, project monitoring, and balancing expensive services such as surgery with primary and secondary healthcare projects that could help more people for the same money.
ICRC's internal cost-cutting rationale suggests it may scale back reconstructive surgery for individuals, and move towards a "public health approach", providing broad benefits for the general population.
Despite those cost-benefit considerations, the ICRC said it is not changing its mindset or mandate to provide life-saving surgeries in conflict situations, but a confluence of factors – a shortage of staff, budget deficits, and a projected drop in funding – has forced it to prioritise.
Haemodialysis for kidney patients is another service it may reduce, according to documents seen by TNH. The ICRC has supported haemodialysis at hospitals in both Yemen and Ukraine.
Martinez said the ICRC would continue helping to transport humanitarian goods in Ukraine, but the organisation was looking for partners in Yemen to continue some services.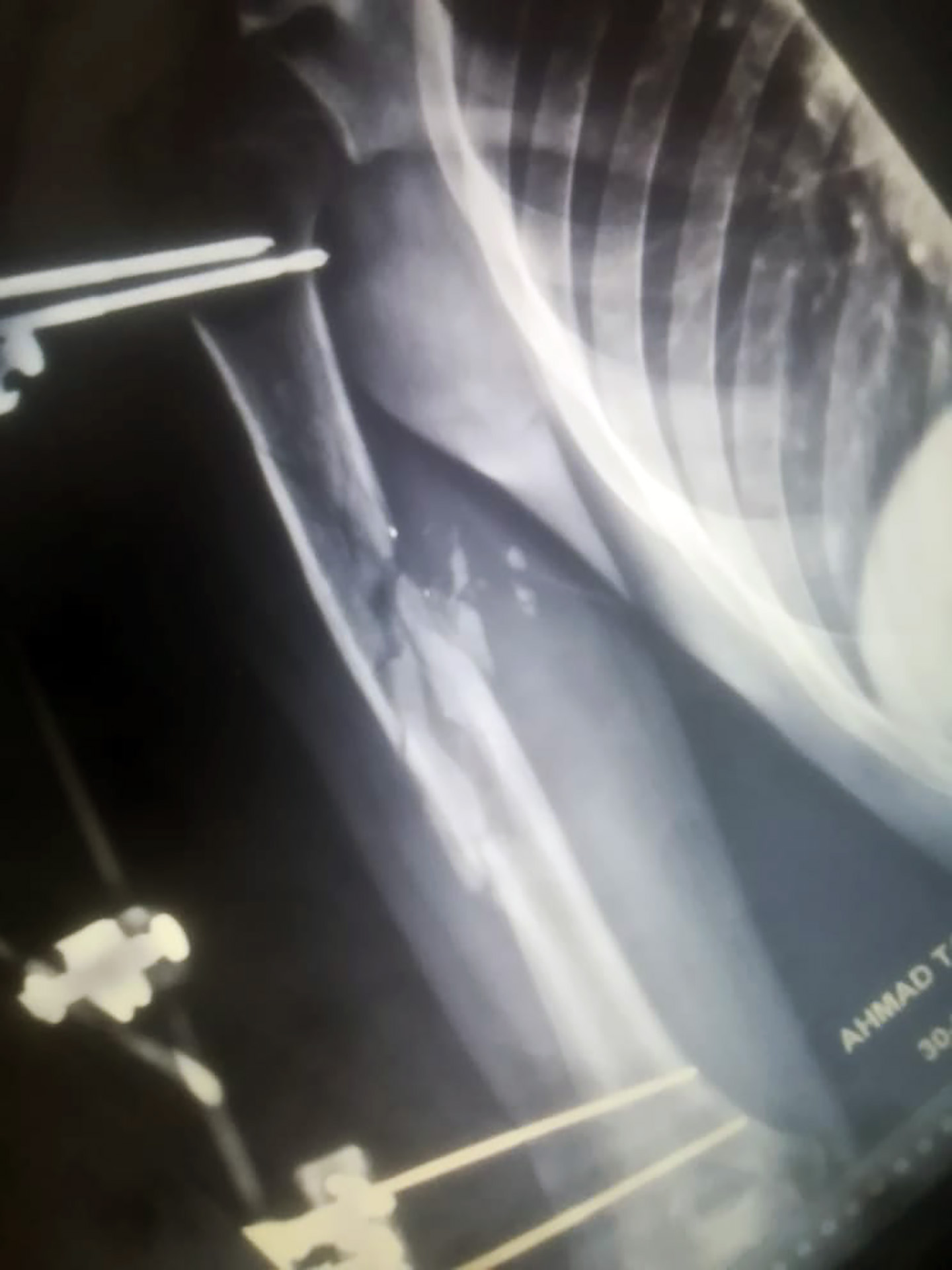 Troubles in the ICRC's funding and medical personnel pool started long before COVID-19, according to three current ICRC staff, and leaked emails and internal reports seen by TNH.
For example, one internal strategy document from 2016 noted that much of the ICRC's hospital support (aid given to other institutions working in countries affected by conflict) had been in the form of donated supplies that were not properly monitored. The review found that only a third of those hospitals where supplies had been donated were providing reporting on how those supplies were being used, causing gaps in tracking resources and in evaluating the impact on the quality of care.
Martinez acknowledged that the lack of oversight in some of the hospitals it supports – more than 400 around the world – was troublesome, but said improvements such as digitising records were being made.
Another leaked ICRC document – a review by an independent health consultant dated November 2019 – included comments from the ICRC's surgical team in Geneva warning that surgical care had reached a "breaking point", and saying that urgent measures were needed to address "poor performance".
The same document warned of a critical shortage of qualified doctors and health workers, citing an array of issues, including changes that reduced ICRC pay and remuneration that made it difficult to recruit and retain staff – especially those willing to work in conflict zones. However, Martinez told TNH pay packages were similar to those seen in the health sector.
Shrinking pool of medical expertise
In 2019, the ICRC registered more than 25,000 weapon wound admissions in healthcare facilities it supports across the world. The majority – some 57 percent – were treated in Yemen.
The ICRC has long specialised in training medical teams to do complex surgeries for patients wounded by weapons and explosives. But since its exit from the Lopiding hospital in Kenya in 2006, the organisation has struggled to find a similar facility that offers a stable enough environment to allow for the deployment – and coaching – of a large number of ICRC personnel, while also being reachable by patients in an active conflict.
Lopiding, the ICRC's biggest field hospital, performed some 60,000 operations in 19 years, and started in response to the conflict in southern Sudan. It was eventually handed over to Kenyan authorities after a peace deal between north and south Sudan meant fewer war-wounded patients needed care.
"What we have seen within the ICRC is a decline in the volume of the expertise we had," Martinez said. "The efforts were not sufficient to deal with the attrition rates. Meanwhile, demands have increased."
---
---
As part of a four-year plan to increase surgical capacity, the ICRC will now use existing hospitals in the Democratic Republic of Congo, Nigeria, and South Sudan to accelerate the training of medical personnel.
In the course of this investigation, TNH also found that ICRC may have been miscalculating the levels of medical staff willing or able to deploy.
In 2019, consultants were told there were 145 surgeons in the organisation's hospital staffing pool. After further analysis, however, that number shrunk to fewer than 70 – 18 of whom were over 60, according to documents seen by TNH. The normal retirement age at ICRC is 62.
Reductions to salary packages were also noted as a challenge to recruitment and retention.
Some 21 percent of existing hospital health staff under contract at the end of 2019 were expected to have their salaries reduced in 2021, according to the documents seen by TNH. The ICRC did not comment on the alleged salary reduction but said a new compensation and benefit system was being rolled out as part of a broader HR process.
Some ICRC staff who spoke to TNH said they were concerned the ICRC had waited too long to fix staffing deficiencies. The deficit, coupled with funding uncertainty around the pandemic, would only make those challenges even more difficult, they said.
"The pandemic crisis will end, one way or the other, but in the meantime technical expertise will be lost for the lack of investment in surgical projects," one ICRC employee told TNH, speaking on condition of anonymity for fear of reprisals.
Asked about these problems, Martinez said ICRC was trying to restore the expertise by training new medical personnel over the next four years.
Stretched resources
Last year, the ICRC's income was about $2 billion, with the majority of funding coming from governments. After growing at an average of eight percent a year since 2012, its funding has plateaued since 2018.
Like the ICRC, many other international aid organisations face the combination of lower income and rising needs due to the pandemic: International aid spending by wealthier donor countries could fall by 15 percent in 2021, according to analysts Development Initiatives.
The UK's recently announced $6 billion aid cut sends another warning signal to the development community. A study published by the Norwegian Refugee Council suggested that private donations to aid agencies would also shrink.
"Organisations may be asking what is the greatest number of people we can benefit with the limited funding we have," says Lydia Poole, who co-wrote the study. "More specialised care will be the first to be questioned with a 'more beneficiaries for the buck' approach."
In practice, this means difficult decisions that affect lives.
ICRC specialists at the Weapons Traumatology and Training Centre in Lebanon treated 20-year-old Ahmad after he was shot in the stomach, arm, and back by an unknown gunman in Lebanon four months ago.
Although he wasn't a victim of war, his 20-day stay means he will likely regain use of his arm.
"If this centre didn't exist, I'd have to borrow money from people and go into debt," Ahmad, who asked that his surname not be used, told TNH by telephone. "The pins and brackets in my arm cost about $11,000."
Additional reporting by Madeline Edwards in Beirut, Izzy Ellis in Oxford, and Paisley Dodds in London.
jp/bp/pd/ag