Nearly nine months after Myanmar's military was accused of widespread sexual violence in a crackdown against Rohingya communities, aid groups in Bangladesh's Rohingya refugee camps are scrambling to identify women and girls now pregnant by rape.
"We're kind of working against the clock before the bulk of these pregnancies will be delivering," said Siobhan O'Malley, sexual and gender-based violence consultant with Médecins Sans Frontières.
Healthcare workers are warning of a "child protection crisis" in late May, when nine months will have passed since a military purge drove some 686,000 Rohingya people into Bangladesh from Myanmar's Rakhine State. They fear that some rape survivors are hiding their pregnancies because of shame and stigma, and may risk giving birth in secret or abandon their babies.
Madha Khatun, 65, a Rohingya midwife who fled to Bangladesh last year, said she believes many survivors are hiding rapes and pregnancies, not just from humanitarian organisations and local authorities but also from their own communities and families.
"They won't tell anyone because they are scared about what people will think of them," she said. "They think it will stop them getting married in the future."
In a November report based on interviews with Rohingya victims of sexual violence, Human Rights Watch said two thirds of women interviewed had not reported their rape to aid groups or Bangladeshi authorities in the camps.
"A lot of these girls, because they're young and ashamed of what happened, a lot of them are concealing these pregnancies," O'Malley said. "Because they're so scared of these pregnancies, they won't try to access care."
Aid groups in the camps are planning to offer shelter to women before and after they give birth – and to care for abandoned newborns. But first they need to identify the women and girls who may need aid and then convince them to seek help.
An outcome of violence
Myanmar's military is accused of committing systematic and widespread rape against women and girls during last year's violent purge of Rohingya refugees from Rakhine State – part of a campaign that rights groups, UN officials, and foreign diplomats have called ethnic cleansing.
In an annual report to be discussed at the UN Security Council on Monday, 16th April, Secretary-General António Guterres puts Myanmar's army on a watchlist of security forces and armed groups "credibly suspected" of using rape and sexual violence in conflict – a list that includes the so-called Islamic State, Boko Haram, and the Lord's Resistance Army.
"The widespread threat and use of sexual violence was integral to their strategy, humiliating, terrorising and collectively punishing the Rohingya community and serving as a calculated tool to force them to flee their homelands and prevent their return," Guterres says in the report. "Violence was visited upon women, including pregnant women, who are seen as custodians and propagators of ethnic identity, as well as on young children, who represent the future of the group."
While Myanmar has barred UN investigators from entering the country, the report listed at least 70 "specific and indicative" cases of sexual violence allegedly committed by security forces in the months leading up to the August 2017 refugee exodus from Rakhine.
A stalled repatriation agreement between Bangladesh and Myanmar also specifies that "children born out of unwarranted incidents" could be eligible for returns.
Myanmar's military has denied almost all accusations of violence; it says its operations in Rakhine were in response to attacks on border areas by a group of Rohingya militants.
The number of Rohingya rape survivors is unclear, as is the number who are now pregnant. Humanitarian aid groups reported treating hundreds of sexual violence cases in the aftermath of the August violence, but such numbers are likely vastly under-representative; many survivors never seek medical help out of shame and fear of being shunned by their families and others.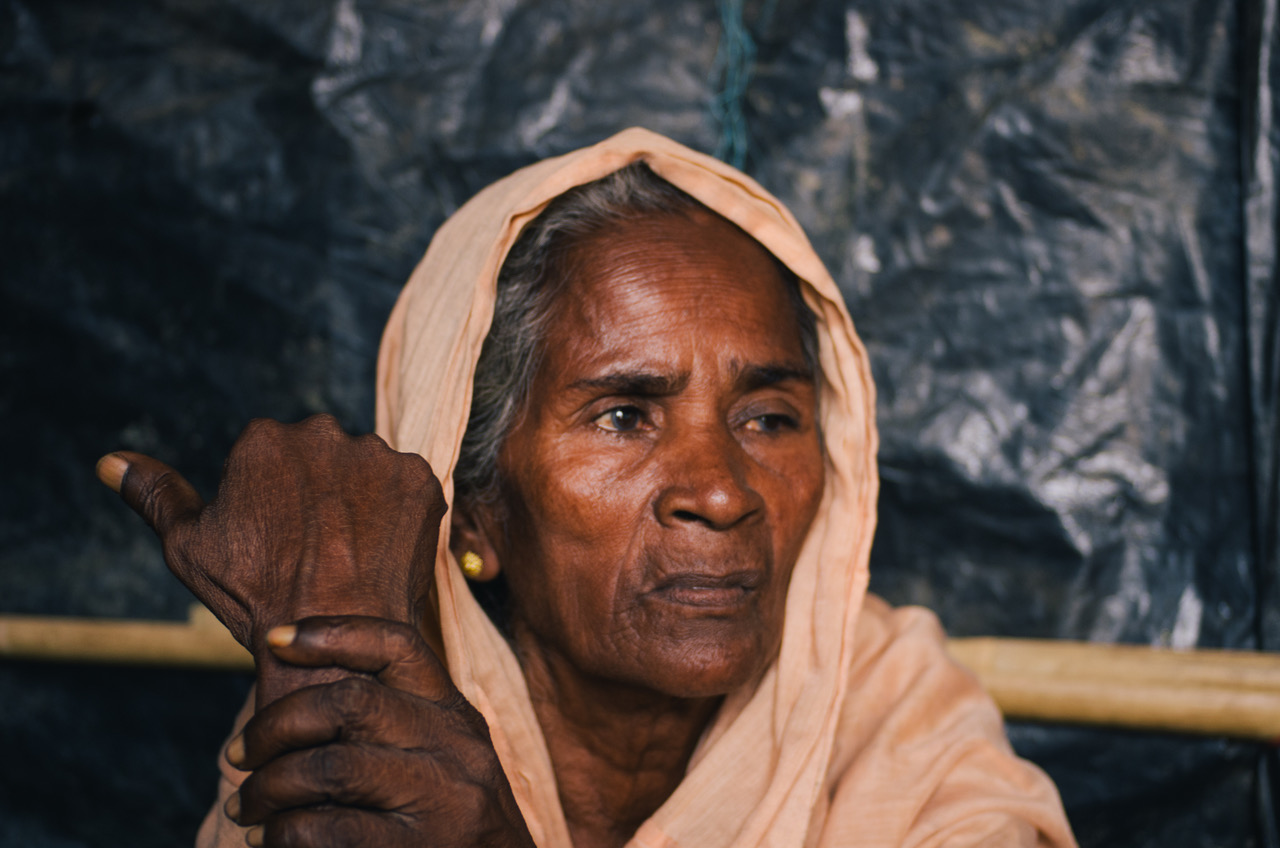 MSF alone has treated at least 230 survivors of sexual violence in the camps, including at least 162 rape survivors. O'Malley said more than half the pregnancies the group has seen involved girls younger than 18.
In the weeks after the August and September violence last year, MSF offered care to women who had tried to terminate their pregnancies themselves, resulting in incomplete or septic abortions, O'Malley said. Some women arrived at MSF clinics haemorrhaging.
"How could I live with their baby?"
MSF also cared for women like a 20-year-old now living in the camps. The woman, who did not want her name to be used, said that Myanmar soldiers shot and killed her husband during the crackdown last August, before taking her away and raping her.
"I lost my senses," she said in an interview. "It was like I was lifeless. They did whatever they wanted with me."
Nursed to consciousness while hiding in a nearby forest, she said her husband's family carried her to Bangladesh, where doctors with MSF told her she was pregnant. On her request, they terminated her pregnancy.  
"I was raped by those Rakhine soldiers. How could I live with their baby?" she said, crouched on a small wooden stand in the hut she now shares with her husband's extended family in the sprawling camps.
MSF officials say the majority of women and girls treated with post-rape care last year were abused in Myanmar, but that now more women are seeking help for domestic abuse they've suffered in the refugee camps.
Yet there's still a severe shortage of post-rape care in the overcrowded camps, according to the Interagency Working Group on Reproductive Health in Crisis, which includes major agencies currently working in Bangladesh. Safe abortion, emergency contraception, and other sexual and reproductive health services are often basic, inconsistent, and sporadically available, the group says.
Racing the monsoon
Adding to these problems is the imminent monsoon season, which typically begins by May, bringing heavy rains that could douse the ramshackle camps and turn the precariously built homes and footpaths into a disaster zone.
O'Malley said the priority now is to find new ways to reach pregnant women and girls, before the weather deteriorates, to let them know help is available – a complicated task when many survivors don't want to be found and traditional outreach and communications tactics aren't working.
As Save the Children spokeswoman Daphnee Cook told IRIN in a written statement: "In the most tragic cases, some of these women, faced with the stigmatisation of having a baby outside of marriage and the trauma of having a child from sexual assault, have made the heartbreaking decision to abandon their babies."
Cook said her organisation has already established short-term stopgaps such as emergency shelters and foster care families for newborns. But longer-term care options are still needed, she said, adding: "there is a child protection crisis on the doorstep that urgently needs to be addressed."
ka/il/js/ag