Albert Berisha went to Syria expecting heroism on the battlefield. Instead, he found factional squabbles, felt pressure to join so-called Islamic State, and escaped back home to Kosovo after only nine days in a warzone.
In the seven years since the start of Syria's war, Kosovo police have identified 316 Kosovans – including 31-year-old Berisha – who joined up with Islamist extremist groups in Iraq and Syria, including IS, Ahrar al-Sham, and the Nusra Front (now known as Jabhat Fateh al-Sham).
Other countries have sent far greater raw numbers of Islamist fighters abroad – Russia, Saudi Arabia, Jordan, and Tunisia come out on top – but Kosovo's 316 is the highest number per capita in Europe.
As the supposed "caliphate" in Iraq and Syria crumbles, authorities in a country unflatteringly dubbed "Europe's jihadist stronghold" are wrestling with both how to handle those trickling back, and how to nip radicalisation in the bud.
Despite becoming such a fertile recruiting ground for extremism, the fledgling nation has taken a relatively lenient approach so far: preferring shorter jail terms than many other countries and offering a greater emphasis on deradicalisation.
Berisha, an ethnic Albanian Muslim like the vast majority of Kosovo's citizens, was arrested in a dawn raid the year after his 2013 return. He had spent a few days with the Islamist rebel group Ahrar Al-Sham, where he was taught how to care for and use a Kalashnikov.
Despite his plans to put that knowledge to use, he left before he could begin the official training. Berisha says this was because he realised his hopes of fighting the government of Bashar al-Assad and helping his fellow Sunni Muslims were unlikely to come to fruition.
He managed to leave by telling his commander he had neglected to get permission from his mother to fight. By some miracle, he says, he was excused.
Set to begin his three-and-a-half-year prison term in mid-March, Berisha has started his own organisation to fight radicalisation, after experiencing what it really entails, if only for a few days.
"During my stay I met a group of [ethnic] Albanians who wanted to join IS," he told IRIN. "Eventually, I realised the whole thing was getting out of hand and these Muslims would just kill each other over differences of opinions."
Berisha may not have become a fighter, but some of the most high-profile IS figures have hailed from Kosovo.
Among their number was Ridvan Haqifi. He appeared in an IS propaganda video warning Kosovo of "black days" ahead, before he was killed in combat in February 2017.
Also on that list: Lavdrim Muhaxheri, self-proclaimed IS commander of the Balkans and a former employee of KFOR, a NATO-led international peacekeeping force in Kosovo. Notorious in Kosovo for a 2014 video showing him beheading a young man in Iraq and for another showing him killing someone else with a rocket-propelled grenade, Muhaxheri was also killed somewhere in the Middle East last year.
Kosovo police say their nationals at first tended to join the Free Syrian Army, and later began a shift towards the Nusra Front. When IS and Nusra parted ways in 2013, most Kosovan recruits starting placing their allegiance with IS.
Why Kosovo?
Last year, a UN Development Programme survey found that nearly three quarters of Kosovans believe there are radicalised people in their local area, that just shy of 70 percent think there is a radicalisation problem within their own community, and that nearly a quarter know someone who has been radicalised.
Kosovo's history of religious and ethnic tension make it particularly susceptible to religious extremism.
After the break-up of the former Yugoslavia in the 1990s, a separatist movement from Kosovo's majority Muslim ethnic Albanian community was brutally crushed by Christian ethnic Serbs, who are a minority in the territory but dominant in Serbia. Thousands were killed and 90 percent of Kosovo's population displaced before a NATO intervention in 1999.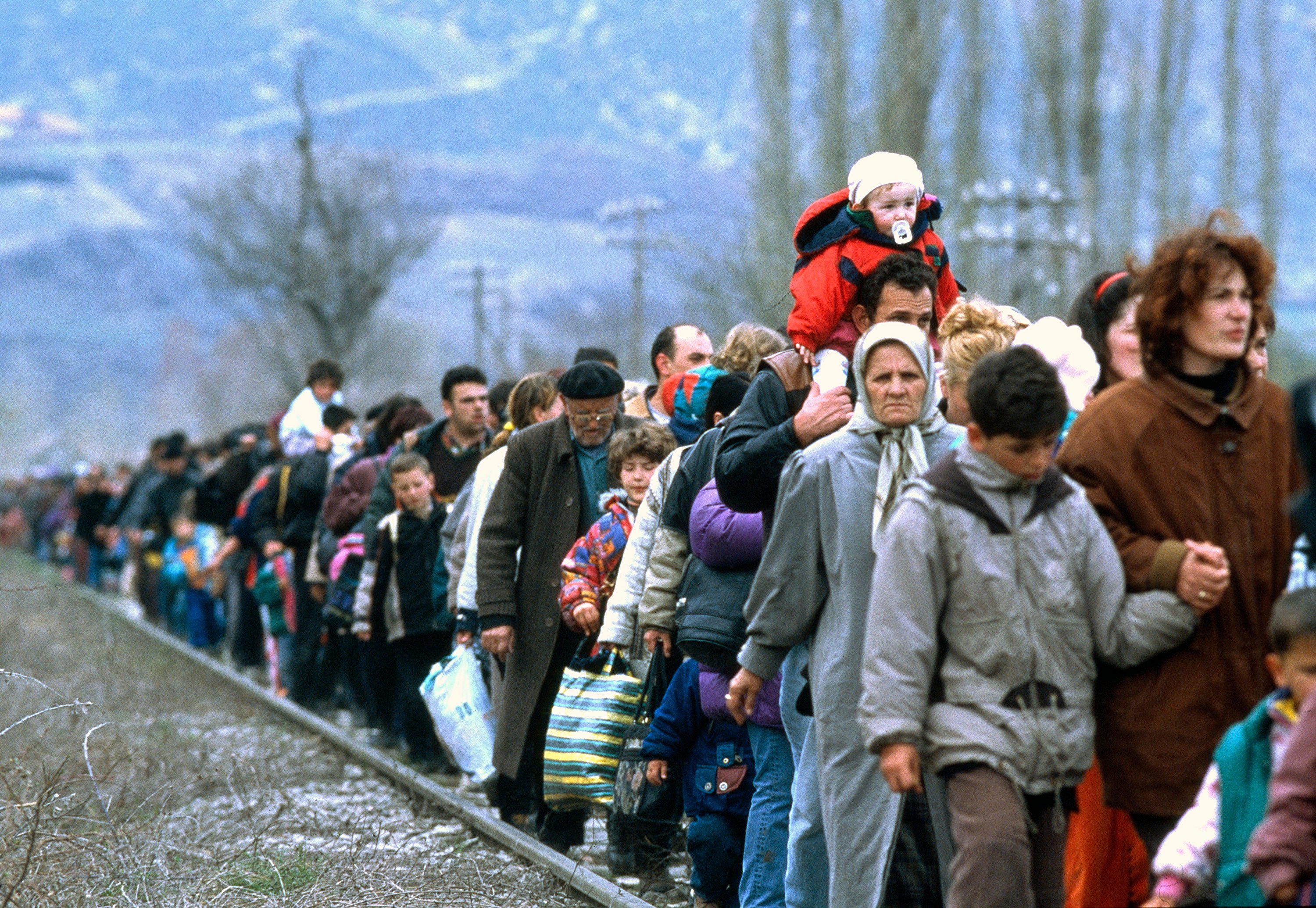 But experts say extremism is about much more than religion.
Despite efforts to rebuild after the war, Kosovo is still troubled, according to James Ker-Lindsay, a professor of politics and policy at St Mary's University in London.
He pointed to a long list of issues including rampant corruption and the fact that new war crimes tribunals are once again raising the ghosts of the 1990s – a prominent Kosovo Serb politician was recently gunned down on the day normalisation talks were to begin between Kosovo and Serbia (which still does not recognise the region's independence).
"Then, there are the problems of economic underdevelopment," added Ker-Lindsay. "The jihadi element comes out of this much bigger problem of a country that is still facing many political, economic, and social difficulties. It's fertile ground for extremism."
Unemployment in Kosovo stands at 30.6 percent, and Kosovar Albanians have few opportunities to leave their troubled region without visas.
The part Kosovo's particular history has played in fostering extremism, however, is hard to pin down, and perhaps differs from individual to individual.
Berisha said he remembers the Kosovo War vividly and recalls wanting to help Kosovo Liberation Army fighters battle Serbs even though he was too young to do so.
"We grew up without having the opportunity to take a gun and protect our families and country," he explained. "Young people have adrenaline and seek adventure."
But Berisha also said that what really galvanised him into action was witnessing the repressive actions of al-Assad's regime in Syria. He then made friends online who encouraged him to head for the Middle East. He wanted to fight, he said, but he also had clear distinctions in his own mind, and travelled to Syria only to "participate in the battlefield and not in executions or massacres or any kind of war crimes."
Returnees
As it seeks to deal with the root causes of extremism at home, Kosovo appears to be taking a different tack in dealing with returnees than Western nations like the UK, where dual citizens have been stripped of their British nationality and others sentenced to long prison terms.
Fighters returning to Kosovo are often handed five years in jail, or three and a half in Berisha's case.
Kosovo police say they have investigated 400 people on suspicion of terrorism activities since 2013 (a mix of returnees and those who stayed at home), arresting 152 and filing indictments against more than 120. In total, the Kosovo police have registered 133 returnees, including several children.
The government has also put in place what it calls a "holistic" programme to prevent radicalisation, in anticipation of a further flow of returnees.
It is supporting non-governmental organisations and religious institutions in projects including debates with citizens, seminars, and workshops that combat radicalisation. There is also work inside prisons to prevent extremist ideology from spreading.
In some parts of Kosovo, the government is also testing out a pilot programme that is supposed to identify extremism quickly and enable teachers, psychologists, and parents to intervene early.
Despite all this, Berisha, for one, insists that substantive help has been slow to arrive and is still underfunded. "I haven't seen willingness by the government to tackle the problem," he said.
Europe
Security concerns aside, there's another reason Kosovo is eager to crush radicalism.
Reports referring to Kosovo as "Europe's capital of jihad" and the like are a major embarrassment for a government that is hoping to join the EU and align itself more closely with Western Europe.
Colonel Luan Keka, deputy director of Kosovo police's Directorate Against Terrorism, told IRIN he was confident the efforts the country has made will "only help strengthen its position internationally and improve its chances of joining the EU."
"Kosovo is truly at the forefront and a flagship in the region for its efforts to counter radicalism and violent extremism," he said. "We cannot change the past and we will not ignore the facts. That said, I believe that Kosovo is on the right path forward."
Identity is a key part of the EU question, with no majority-Muslim nation yet a member and Kosovo keen to present itself as a voice of moderation.
"People like to say Islam is alien to Europe, but we have a long tradition of it," said Ker-Lindsay. "The war of [the] 1990s brought identities to the fore, and we can see the way the [Christian] Serbs have become very radicalised and the Church is a much stronger force than it was in Yugoslavia. We're seeing it across the Balkans, it just has a different outlet in Kosovo."
Not alone
Despite the numbers, it would be a mistake to hold Kosovo solely accountable for the region's radicalised fighters. Just over the border, in the Muslim-majority Sandžak region of Serbia, a family is still coming to terms with the fallout of their son's actions.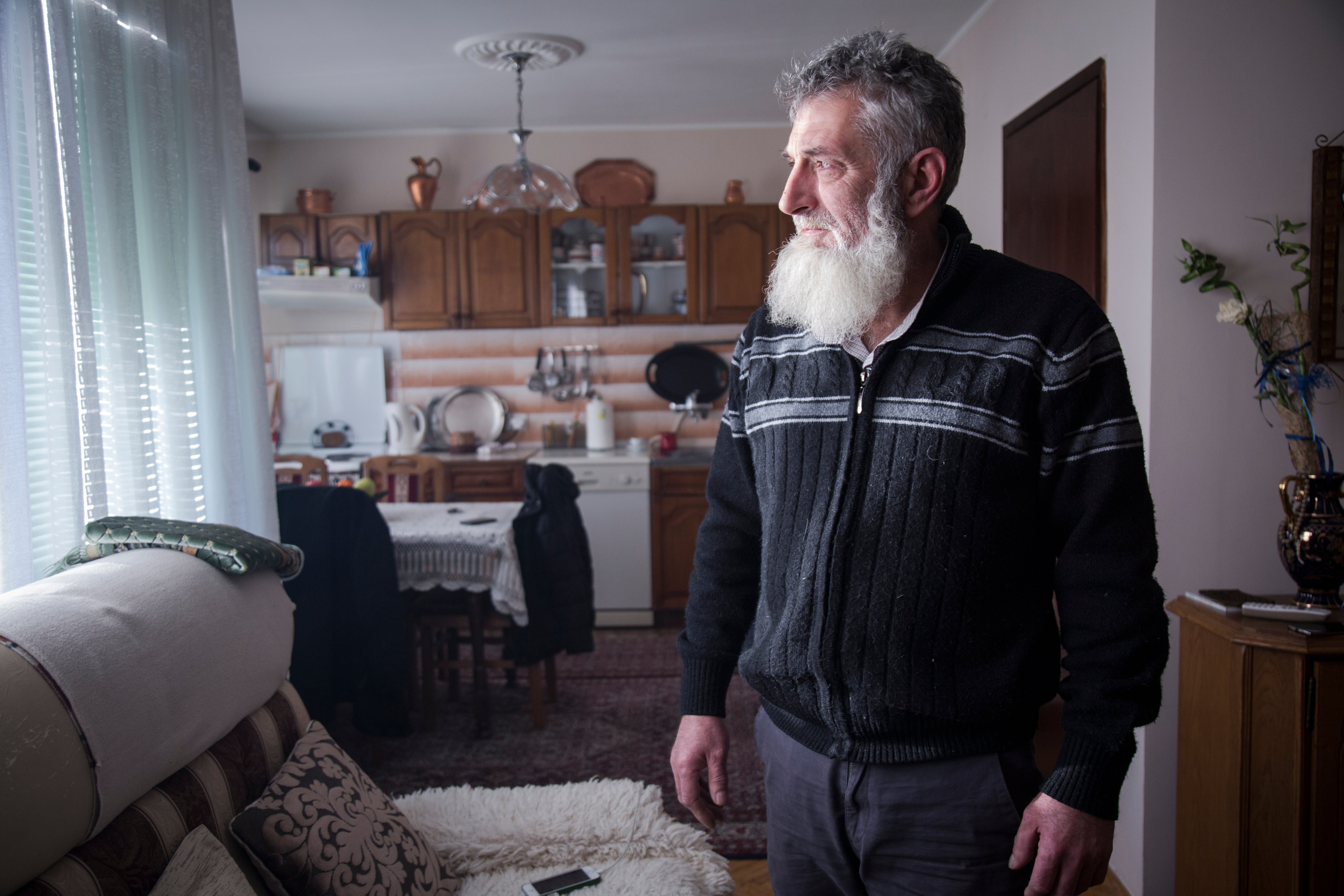 Eldar Kundakovic left only a note punctuated with smiley faces to tell his mother and father he had gone to help his fellow Muslims in Syria. Aged 27, he died in April 2013 during an offensive with a small unit of Balkans fighters to release rebel prisoners.
His father, Esad, and mother, Nasija, are still living with the shock and grief. Eldar was radicalised after seeing social media videos of Muslims being persecuted.
The Sandžak region is, like Kosovo, impoverished and lacking in jobs and opportunities for young people. Many go and study in Belgrade or Istanbul to try and break out of the small bubble.
In Serbia, sentences for terrorism are typically around eight years and researchers say radicals are often held in prison cells with other non-radicalised convicts (a practice Kosovo avoids).
Heavy jail sentences won't help returnees, said Esad, who, like Berisha, now works to combat radical ideology.
He believes it counterproductive to overly punish people after they come home as this only encourages more people to become radicalised: "It is not the time to punish it, because it would give support to young people who go to fight."
(TOP PHOTO: A mosque in Novi Pazar, in the Muslim-majority Sandžak region of Serbia. Vladimir Zivojinovic/IRIN)
hn/as/ag