Dishes, pots, clothes, and cabinets – the entire contents of Jennifer Nyiranda's house are piled up on the ground outside her front door. But the eviction is only temporary, and it's worth it, says Nyiranda, a 53-year-old farmer sitting with her family in front of their two-room brick house.
It's time for the annual insecticide spraying and, although it's a half-day inconvenience, it's an easy trade-off. In addition to the spraying, two insecticide-treated nets cover the whole family when they sleep, and they get access to treatment in their community if they do become sick.
Before the government's control efforts in Zambia's Eastern Province, Nyiranda's whole family frequently caught malaria, especially the children, and it was hard to work. "It was like almost every week we were in the hospital," she told IRIN.
Zambia's multipronged effort is making headway, at least in some parts of the country. In Eastern Province, where Nyiranda lives, parasite prevalence among small children is down almost by half, to 12 percent. Efforts in Southern Province have been even more successful –prevalence is now below one percent. The national death rate declined by around 80 percent from 2010 to 2017. However, the results – and the government efforts – have been uneven. Many parts of the country have seen increases in prevalence, with some areas as high as 32 percent.
A big chunk of the funding for Zambia's anti-malaria programming comes from the United States. Begun under former president George W. Bush, the fight against malaria is often cited as one of the US government's most successful global health campaigns. But that could all change with President Donald Trump's threat to cut foreign assistance around the globe.
It comes at a critical time in the fight against malaria, when threatened cuts could tip the balance in an already precarious struggle. So far, the budget process has been in flux, but the US Congress appears primed to keep spending levels steady from last year. Malaria advocates say that is effectively a cut, however, as it does not keep up with programme cost increases.
The United States is such a massive player in global health, accounting for more than one third of total anti-malaria funding expenditures worldwide, that even relatively minor cuts would have a significant impact. The current global budget for malaria is $2.7 billion, less than half of what is needed to meet global malaria targets of reducing malaria by 40 percent by 2020, according to the World Health Organization.  
Progress is stalling
The reductions in malaria have made a real difference in people's lives – not just to their health but also to their economic wellbeing. "Because of malaria, we could not afford to go the field and do farm work," said Sokolani Phiri, an elder from the Katete district of the country's Eastern Province, which has over 100 villages. "We were almost starving because of it."
The indoor spraying programme, one of the cornerstones of malaria control, has been going on in the Katete area and much of Eastern Province since 2008. Incidence of malaria in Katete has dropped significantly, from 876 per 1,000 people in 2011 to 132 per 1,000 in 2016.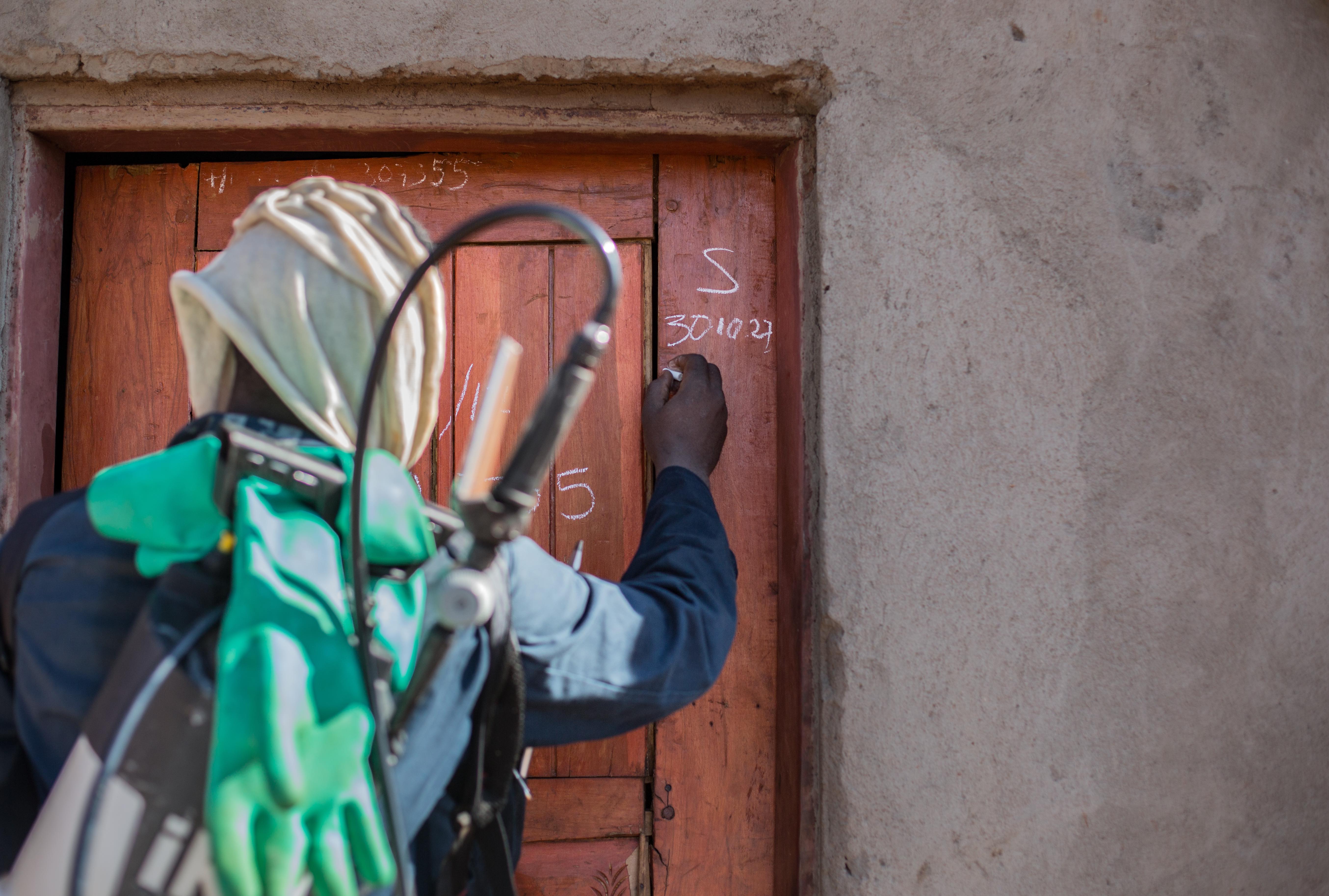 Malaria experts warn that a reduction in that effort would be more than a minor setback: if malaria has been suppressed in a region and then resurges, the results can be devastating since natural immunities will be lowered and death and disability can rise sharply.
Globally, the trend is worrying. A recent WHO assessment found that progress around the world had stalled for the first time in a decade. While total cases are down from 237 million in 2010 to 216 million in 2016, they are still up slightly from the previous two years.
"For the first time in the last 10 or 15 years, the progress in the fight against malaria has stalled… [as] reductions in diseases and death have ceased," said Dr. Pedro Alonso, the director of the WHO's global malaria programme. He attributed the drop-off in funding to a decreased sense of urgency and complacency among donors.
Mixed story, and more investment needed
Last year, Zambia shifted its strategy from control to elimination, with an ambitious target of 2021. Many experts concede it is unlikely to meet that goal nationally, as despite successes in the southern and eastern sections of the country, most of the rest is lagging behind.
The uneven progress reflects deeper inequalities.
The wealthier southern region has faired far better, due in part to better infrastructure, including roads and brick houses, and it already had a lower burden of disease to begin with.
The northern areas, which are poorer and have a rougher rural environment, have maintained a consistently high level of malaria, even with all of the national effort. "The north will be a harder-fought battle," said Melanie Luick-Martins, who directs USAID's health programmes in Zambia. "We need to use everything we learned and take it from there."
Despite the efforts at elimination in Southern Africa, there was an increase in the number of malaria cases in many countries last year. Botswana and Namibia both declared an outbreak, and another four countries, although not Zambia, also reported sharp increases in malaria cases, particularly in border regions.
Zambia's borders are porous and the chance of cross-border infection remains high, which could undermine the country's own internal efforts. Some border crossings have been outfitted with thermal scanners to detect fever, with onsite clinics to treat infected travellers.  
At the village level, community health workers play a key role in the efforts to combat malaria. Betty Zulu, a mother of six, has been a community health worker for 15 years. She is from the Chagumu farms village and oversees about 400 families. She stopped school at age nine, she says, but by being a health worker she is supporting her community. "It could be my children that need help one day," she told IRIN.
For now, the biggest challenge for Zambia will be closing the gap in its malaria elimination strategy, which will cost around $160 million a year and is currently only about 50 percent funded – two thirds from international donors and one third from the Zambian government. Privately, international donors say the government must spend more money on its malaria programme if it is to succeed.
Spending money on anti-malaria efforts is a good economic investment, explained Doctor Elizabeth Chizema, the head of Zambia's malaria elimination programme: "We believe that when you spend more now, you are saving more lives, and saving more for the future."
(TOP PHOTO: A mother and child under a mosquito net in Sikensi, Côte d'Ivoire. Frank Dejongh/UNICEF)
sl/ag