For several decades, the prospect of a better life has prompted countless inhabitants of rural parts of Africa to head to cities. In Senegal's Fuladu region, a local initiative aimed at making agriculture more viable aims to reverse that trend. It revolves around seeds.
A veteran of the Senegalese peasant movement now in his seventies, Lamine Biaye founded and chairs the Association Sénégalaise des Producteurs de Semences Paysannes, which uses local knowledge and trading systems to boost biodiversity through the promotion of seed production.
Having set up projects among women's groups in different parts of Senegal, Biaye is currently focused on Fuladu, a region in Upper Casamance. Five years ago, he moved to the Fuladu village of Djimini, where he started an educational farm that specialises on seed production and market garden techniques.
Some 350 women from a dozen villages in the area now benefit from the farm's training programmes.
"The challenge is primarily economic," he told IRIN. "Lots of money is involved [in agricultural seeds]. We know that the multinationals don't make things easy."
Noting that commercial onion seeds cost between 40,000 and 50,000 CFA francs ($70 to $80) per kilo, Biaye railed against a system that prices farmers out of the market for the seeds they need to survive – a fact that demonstrates why the work of grassroots movements like his ASPSP association is so vital.
"Producing our own seeds is essential for ensuring our food self-sufficiency," he said, explaining that the seeds he works with are "well adapted to our soil and climate".
"You know one has to take climate change into account," he added.
The Galmi violet onion is a case in point. "Whatever the variations in the weather, it's a variety that thrives and reaches maturity. Its yield potential is good, even when there is less water," said Biaye, explaining that "so-called improved or hybrid" types of onion are much more demanding, requiring expensive inputs such as fertiliser and pesticide to deliver decent yields.
Fatou Diallo, who leads women farmers in Djimini, spoke highly of ASPSP's work.
"This training came at the right time. We would never have thought that one day we would be able to produce our own seeds ourselves," she said. "We've taken big step forwards. ASPSP removed a major thorn from our feet, because buying seeds took up a lot of our costs. Now we are better equipped to produce more onions and sell them to our neighbours who have not yet mastered the technique of producing onion seeds, which are very expensive here."
Biaye's farm also produces rice seeds – rice is a staple in Senegal – which it provides to farmers in the area. Once these farmers harvest their rice crops, they return the quantity of seeds they were given to the seed bank, plus an additional 25 percent that is held for that farmer for future planting. This means that every two years, participating rice farmers have enough seeds of their own to be self-sufficient.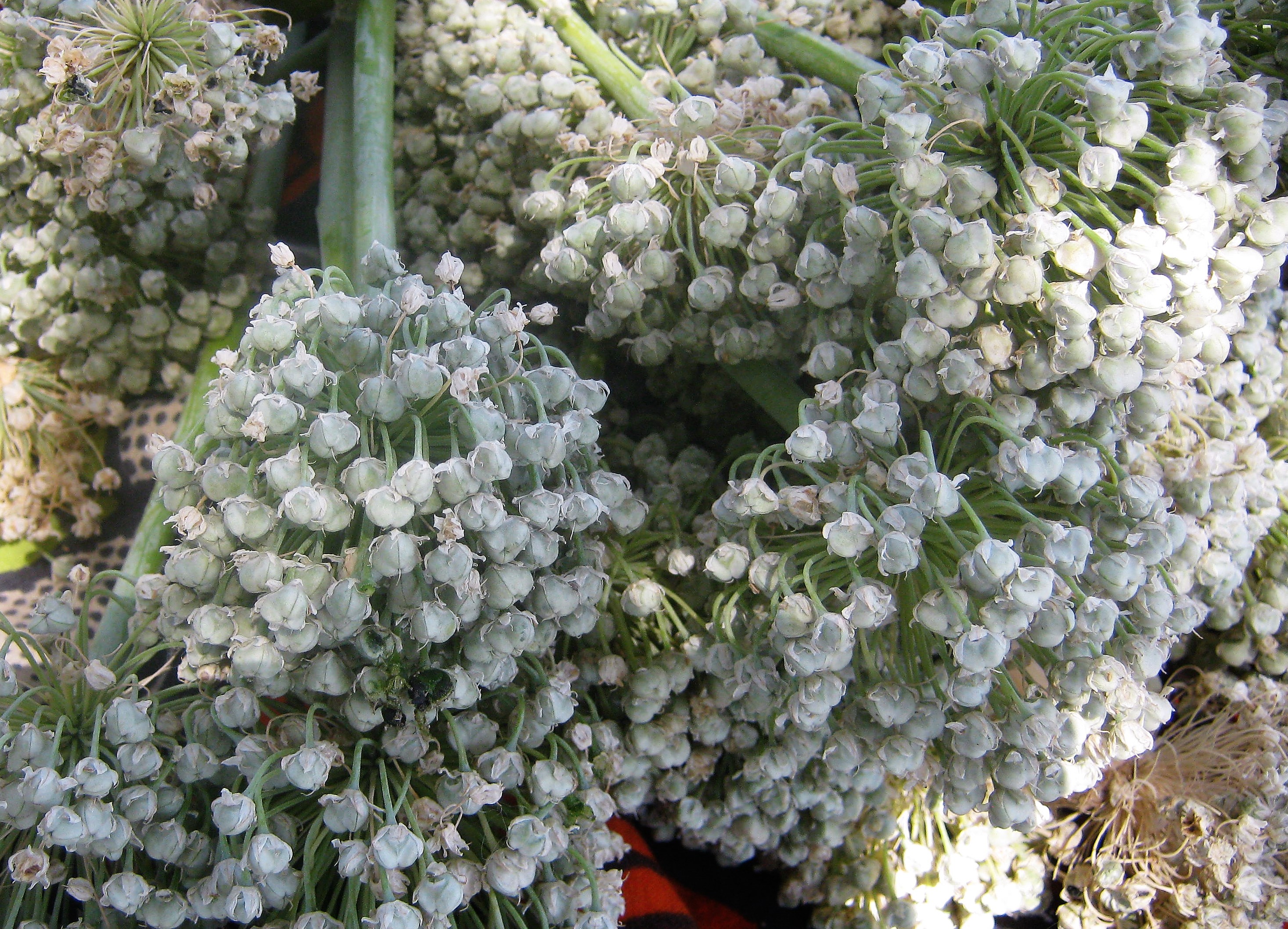 Twice a year, Djimini now plays host to a seed fair, which draws visitors from across Senegal and even neighbouring countries.
At these events, participants trade not only seeds but also practical tips about best farming techniques. They also serve as an opportunity to sell the produce from the market gardens and to forge ties between local associations.
Turning the tide
In the 1960s, 70 percent of Senegal's population lived in rural areas. By the early 1990s that proportion had dropped to 57 percent. It has stayed at a similar level ever since.
As in many African states, rural-urban migration in Senegal is driven largely by the poor performance of the agricultural sector, which has shown meagre growth, especially compared to the country's booming population.
Climate change (lower and less predictable rainfall), falling crop prices, and a resultant lack of financing for equipment and seeds all played important roles in making farming less attractive than life in the cities, despite the economic uncertainties there.
Many rural Senegalese also traditionally migrated to The Gambia, which their country surrounds, in search of employment. But Djimini and nearby villages are witnessing an influx from both The Gambia and Senegalese cities.
People with roots in the area have started heading back in larger numbers, often with the idea of buying plots of land so as to try their hand at agriculture.
 "I decided to come home and rely on the land. From what I've heard, now it's possible to do business here. It's better than taking pointless risks abroad," said Abdoulaye Fofana, who came back home from Dakar, where he used to sell onions and salt.
Issa Mballo, 23, travelled far to seek work – The Gambia then Guinea-Bissau, as well as several other areas of Senegal – before returning to his roots in Djimini in 2013.
At the end of the last agricultural season, as well as the sorrel, gumbo, and onions grown in his family's small market garden, he harvested 35 50-kilogram sacks of groundnuts. "It's going well. I think I can make it here," he told IRIN. "The soil is very fertile, which makes it suitable for several crops without having to resort to industrial fertiliser and industrial pesticides."
The chief of Djimini village, Oumar Sylla, said the recent training of local women in organic farming techniques had brought significant benefits.
"Before, our wives went to the market in [the nearby town of] Velingara to buy various foods. Those days are over, and the credit goes to our guests," he said.
He added that the proof that his village is on the up and up lies in the growing number of requests for land over recent years – requests that can't all be satisfied.
Sylla's wife was so won over by Diaye that she gave him a parcel of land big enough for his home and his educational farm.
Digging deep
Challenges, however, remain. And the effects of climate change make things worse, as do human reactions to them.
Djimini comes from the Mandingo word for "where one digs water". Older residents of the village speak of a time when residents of nearby Velingara used to come here because the water was so plentiful and sweet.
But the water table here is much lower than it used to be. One has to dig to a depth of around 50 metres before a well starts to fill up.
As drought grew more common, from the 1970s onward, so cultivating crops became more difficult.
In an effort to make ends meet, many farmers turned to illegal tree-cutting, either to produce wood for carpentry or to make charcoal, an activity that often led to bush fires, further reducing forest cover and decimating local fauna that played a key role in the local ecosystem.
Attitudes are changing, and village committees work to protect the forest. At Biaye's instigation, "we tell our husbands about the harmful effects of deforestation," said the head of one women's group. "And I think this is bearing fruit."
Success breeds success.
Motorised pumps are now used to irrigate the proliferation of market gardens in and around Djimini, which now yield more than their growers can eat. The surplus is sold in Velingara, where people can now rave about the food from Djimini as well as the water.
(TOP PHOTO: The village of Djimini is enjoying a new lease of life thanks to recent agricultural projects aimed at boosting self sufficiency. Cissokho Lassana/IRIN)
lc/am/ag