"I have been subjected to immense misery for about nine months for no fault of mine," a desperate prisoner wrote to his so-called Islamic State captors in the Libyan town of Sirte. "I am sure you are merciful. Please show some mercy and release me from prison especially because I have been very sick and weak."
Written in English by a foreign national held captive behind the bricked-up windows of a secret IS prison, the desperate missive – signed Dr Muhammad and dated April 2016 – detailed ongoing neglect despite the writer's conversion to Islam after just one month of incarceration.
"I became so sick that I am not able to sit or stand for ten minutes continuously. I am standing up only for my prayers," he wrote, pleading for medication to treat several long-term health conditions.
The letter, discovered in a secret prison in a Sirte suburb liberated by Libyan forces battling against IS, gave a chilling indication of the treatment of prisoners by the extremist group, which claimed Muammar Gaddafi's former hometown as its North African stronghold for more than a year.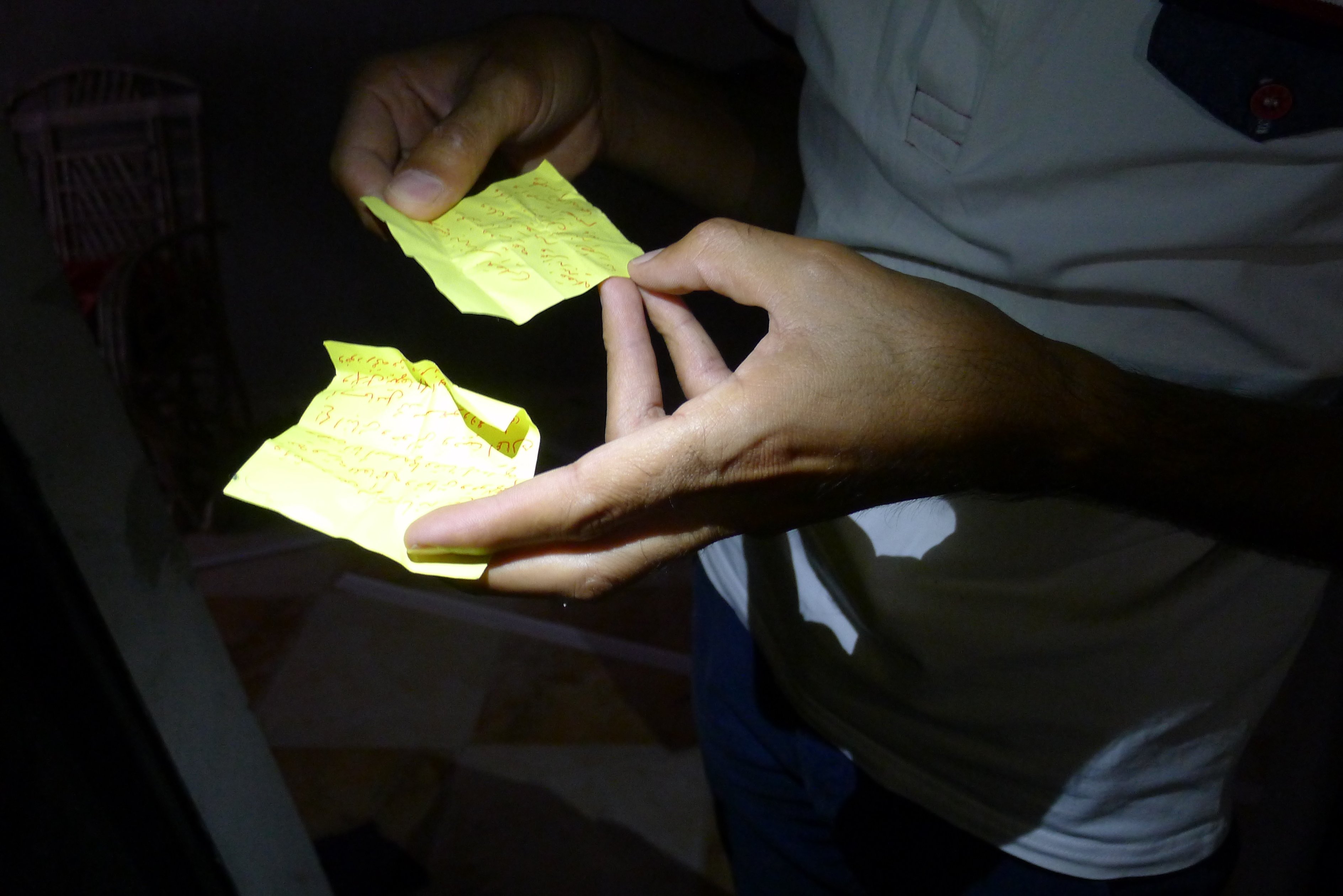 Scores of Libyans and foreigners remain unaccounted for in Sirte, where fighting is ongoing and where local people believe IS held captives in a network of at least seven secret and official prisons.
Tales of torture
Libyan civilians formerly incarcerated by IS in Sirte – who either escaped, were freed by the advancing Libyan forces, or were released after completing their sentences – told IRIN they were kept in inhumane conditions: routinely deprived of food and water and often subjected to torture and mistreatment.
Seraj, 34, arrested for having smoking paraphernalia in his car, was held for days in solitary confinement without water or food. "They would put a plastic jug of water in front of me but, with my hands tied behind my back, it was impossible to find a way to drink from it," he said. "Eventually, I would knock over the jug and the water would spill out across the ground. And that was when the tears would run down my face."
Seraj said he pleaded with his IS captors for water, saying he would die without. "One just stared down at me and said: 'you are already dead'." 
As fighting intensified in Sirte's 700 district – the location of the secret prison – Seraj's IS captors fled, taking an unknown number of prisoners with them but leaving him and three other Libyan inmates locked in individual cells. Close to death, they were rescued by the advancing Libyan troops and immediately rushed to intensive care in the capital, Tripoli. Seraj's wrists still bear the scars from spending days with his arms tightly bound behind his back with plastic cable ties.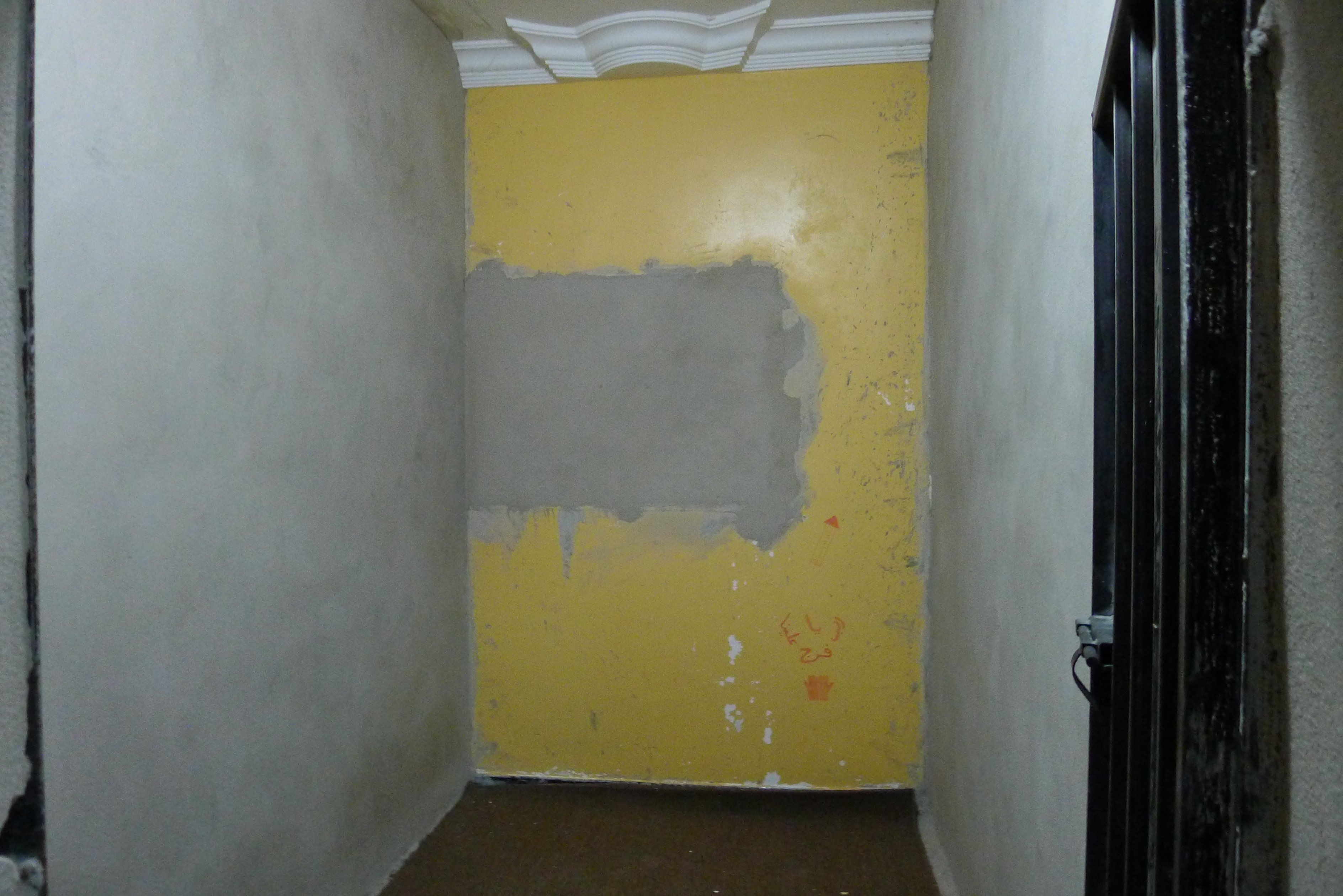 Children and pregnant women
Mohammed, 42, said beatings and torture started immediately after his arrest at an IS checkpoint, where pro-government videos were found on his mobile phone. "Me and my friend suffered a lot. They hit us, used a taser on us and electrocuted me on my inner thighs," he said.
He was held in a secret prison concealed in the walls of a luxury villa, before being transferred to an official IS prison underneath Sirte's courthouse. Still blindfolded from the journey between prisons, Mohammed and three other Libyan prisoners were thrown down the stairs into a subterranean cell only illuminated by one tiny window in the ceiling. 
In adjacent underground cells were eight women – two Filipina nurses who had been working at Sirte's Ibn Sina Hospital and six Ethiopian women who, having been arrested because they were Christians, had been held for three months. Three of the women were heavily pregnant and two had children, Mohammed said. The Ethiopian women were transferred into his cell, after raw sewage started leaking into theirs. 
"One woman had a two-year old child who was starving," said Mohammed. "The IS guards had given us some terrible food – rice that was maybe two days old and smelled so bad we couldn't eat it. But when that little boy saw the rice, he ate it all."
From bad to worse
Another former prisoner, 32-year-old Jamal, said that although the food had been adequate at the beginning of his three-month prison term for "sedition", the quality and quantity of meals rapidly decreased as fighting intensified around Sirte and the food became inedible. 
He was held in the Hisbah – an IS police unit where two large rooms were used to hold multiple prisoners – premises that have since been liberated by the Libyan forces. Jamal said one room was reserved for Libyan prisoners and the other for foreign prisoners. Piles of mattresses suggested that at least 30 prisoners had been held there and that they had shared basic and limited toilet facilities. Boards marked with instructions in both English and Arabic indicated that IS forced their strict doctrines on all prisoners, both Libyan and foreign.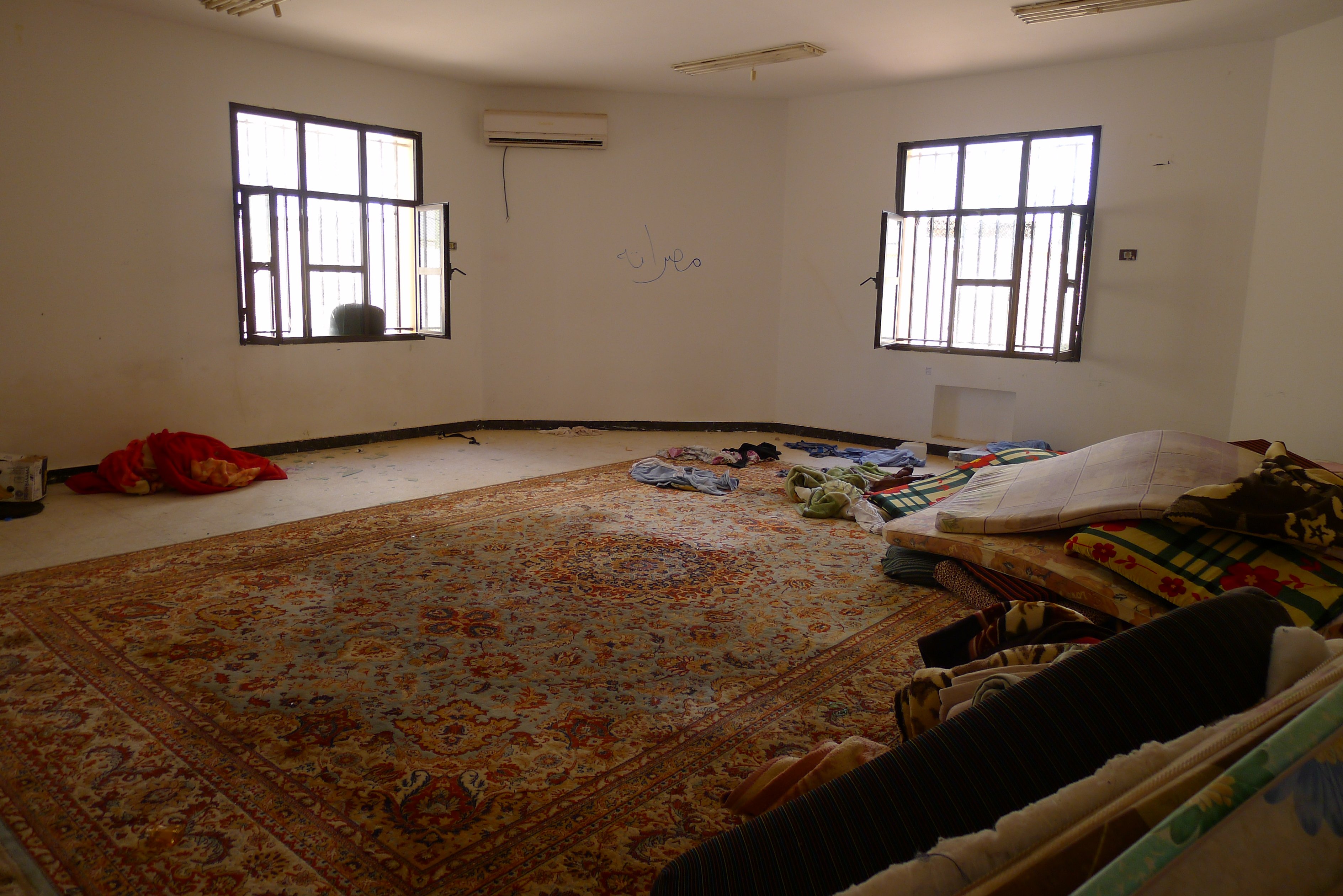 The only former prisoner IRIN spoke to who had been tried and handed a jail term by IS, Jamal was released into an active conflict zone at the end of his sentence. He spent two days creeping through fierce fighting on the front lines to gain his freedom.
Mohammed never stood trial and, he said, nor had most of the other prisoners he met. As the sewage problem worsened, leaking into further underground cells, he and his cellmates were transferred to another, larger cell.
"It was a large cell in complete darkness and, when IS opened the door, the prisoners inside all surged towards the door, thinking it could mean there was food, water, or even freedom coming," Mohammed said. "There were 29 people held in that cell, mostly Libyans, and five foreigners."
The prisoners
The foreigner prisoners included three seamen, believed to be from eastern Europe, who were seized by IS months earlier after their vessel foundered off the Libyan coast, forcing them to come ashore in a lifeboat. The other two foreign prisoners were an Indian doctor, who had been held for almost a year, and an Egyptian man who had been beaten with such violence and frequency by IS that he had gone insane, Mohammed said. 
The remaining 24 men in Mohammed's cell were Libyans, from different parts of the country, some of whom were former military personnel who were still incarcerated despite having been forced to repent and pledge allegiance to IS.
"Local people say there are more prisons and more prisoners but we don't know where or how many," said Seraj. "If you kept asking about prisons, there was a risk that IS would take you prisoner, so we tried to learn about them from casual chatting and we found out there were three official prisons and at least four secret prisons."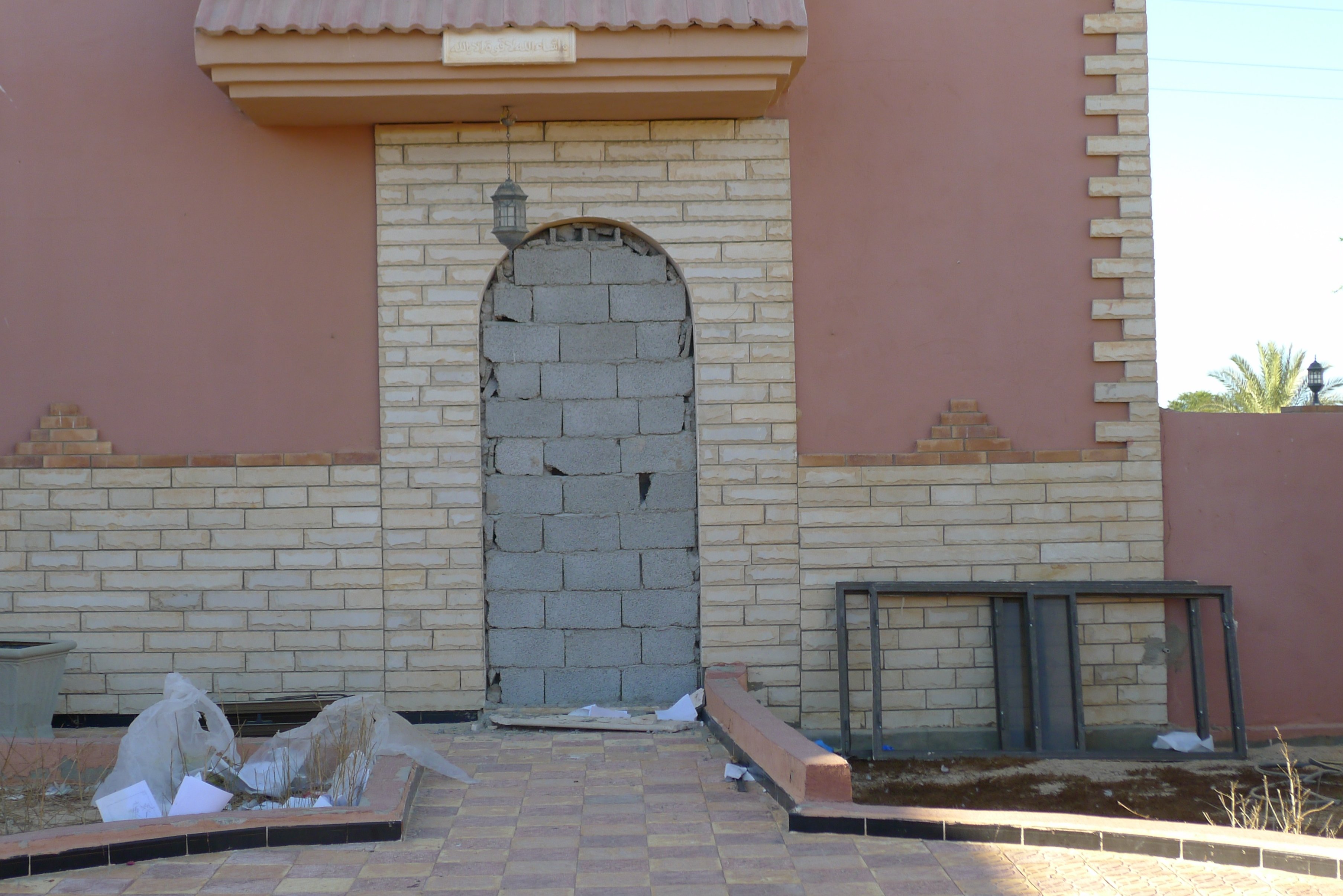 During the liberation of Sirte districts, Libyan forces have so far released six foreign nationals – three North Korean medics, two Indian teachers, and a Palestinian doctor – as well as some 13 Libyans, all of whom were held in secret prisons or under house arrest.
As fighting continues in Sirte, local people estimate that some 100 Libyans and up to 20 foreigners remain unaccounted for. 
tw/ag
(TOP PHOTO: A secret prison concealed in the walls of a luxury villa in Sirte, Libya. CREDIT: Tom Westcott/IRIN)