With peace returning to the Swat Valley, Pakistan has opened up the former tourism hotspot to visitors once again, but the army retains tight control as the threat from militants remains. 
The Swat Valley was once so popular with tourists who came to ski and hike among its hills and crystal lakes that it was nicknamed "the Switzerland of the east". But that was back in the 1970s, before Islamist militants began their inexorable spread across the country. The trickle of tourists finally ended when the Taliban took over the area in 2007.
About 1.5 million civilians fled Swat in 2009 as Pakistan's military launched an offensive to drive the Taliban out of the valley. When residents returned, they found homes, schools, and other public buildings destroyed, either by the Taliban or during battles with government troops. 
The economy was wrecked too, and the government of Khyber Pakhtunkhwa province is now hoping tourism will provide a much-needed infusion of cash. 
"The area is quite safe now, not only for residents to return, but local and foreign tourists are welcome too," Zarmina Waheed, an assistant coordinator with the Tourism Corporation Khyber Pakhtunkhwa, told IRIN.
She said the corporation, which is a provincial government entity, has been in touch with tourism offices in Nepal, China, Sri Lanka, Vietnam, and South Korea to spread the word that tourists are welcome. 
On 30 March, the government withdrew the requirement for foreigners to get a special certificate from the interior ministry in order to travel to Swat. 
Signs of war
Travelling through Swat, signs of the recent conflict are everywhere – a reminder of the constant threat that the Taliban could return. Visitors have to pass through checkpoints on their way in, and it's common to see soldiers on patrol throughout the valley.
"We keep combing different areas all the time and do snap-checking to nab nefarious elements," Shahzad Ajmal, a soldier at a checkpoint in Malam Jabba, told IRIN.
He said the military and intelligence agencies had thwarted hundreds of attempted attacks by the Taliban over the past few years.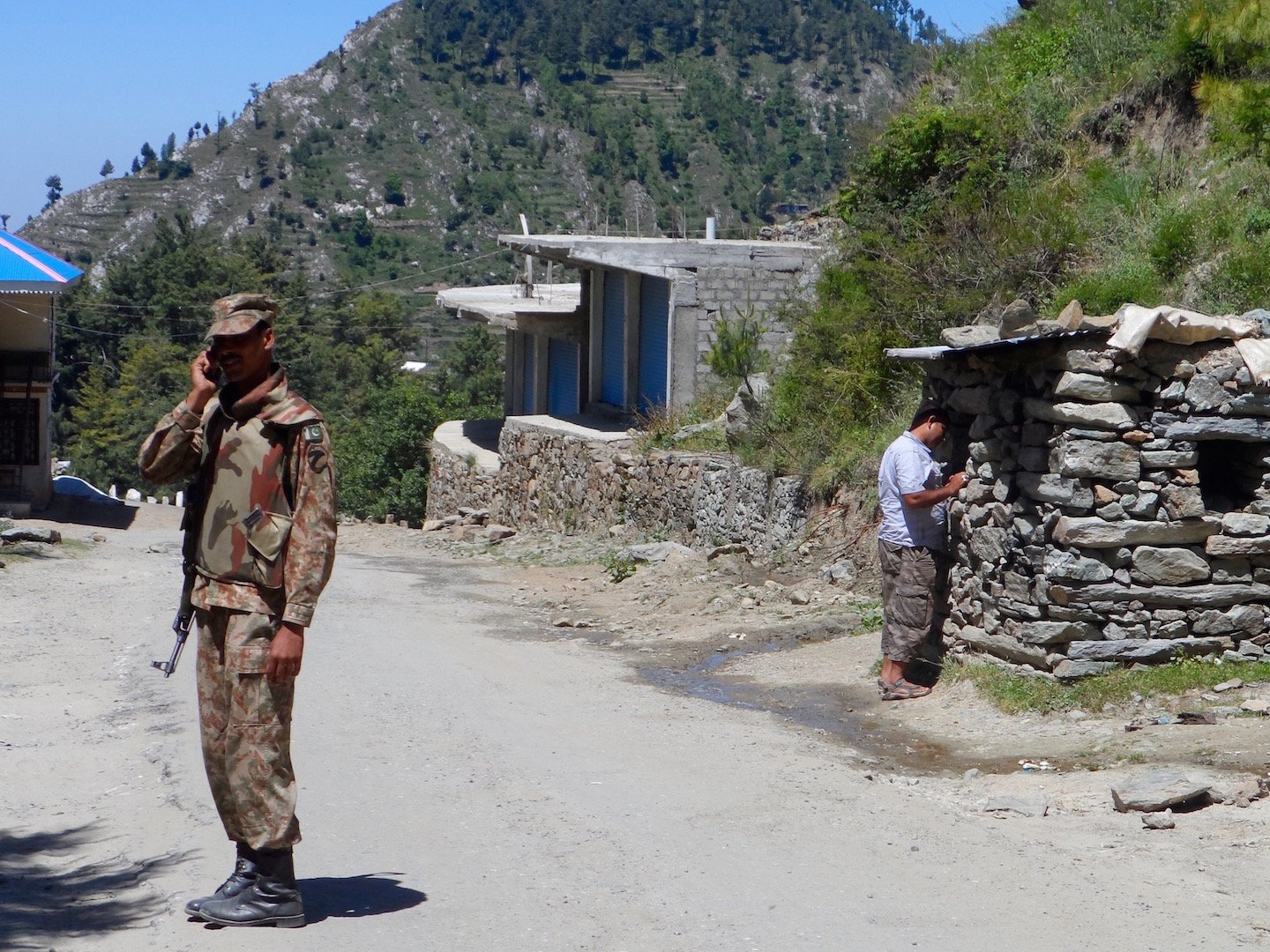 The government has also tried to restore normal life by thus far rebuilding 101 of the 113 schools that were destroyed, along with eight of 13 medical clinics and 79 other government buildings.
However, the once-bustling ski resort that crowned the town of Malam Jabba remains a burnt out remnant of better days since the Taliban torched it. Restoration work is in progress, but it will take another two or three years to rebuild.
"We are visiting Malam Jabba after nine years, but it is still not back to what it was pre-Taliban times," said Muhammad Saleem, visiting from the city of Lahore along with seven family members.
Waheed, of the provincial Tourism Corporation, said hundreds of people now visit Swat each day, which is far from the thousands who once poured into the valley daily to marvel at the glaciers towering above the churning whitewater of the Swat River. 
Looking up?
Still, things are better than they were a few years ago, and locals welcome the return of tourist rupees.
Fazal Sher was a tourist guide in Swat before the Taliban came. When the militants took over, he fled to the city of Rawalpindi where he drove a taxi for about 600 rupees (about $6) per day. But he longed to return to Malam Jabba.
"Rawalpindi is a polluted city," he said. "The noise pollution would cause sleep disturbance, so I always wanted to return to my peaceful and lush-green hometown." 
Sher finally got the chance to go home last year, and he's back to guiding tourists around and helping them buy local food and traditional items like clothes and caps. He now makes between 1,500 rupees to 2,000 rupees (US$14-19) per day.
"My daily income could treble and reach the pre-Taliban times if all roads are rebuilt, army troops withdrawn and people are assured the militants would never return," said Sher.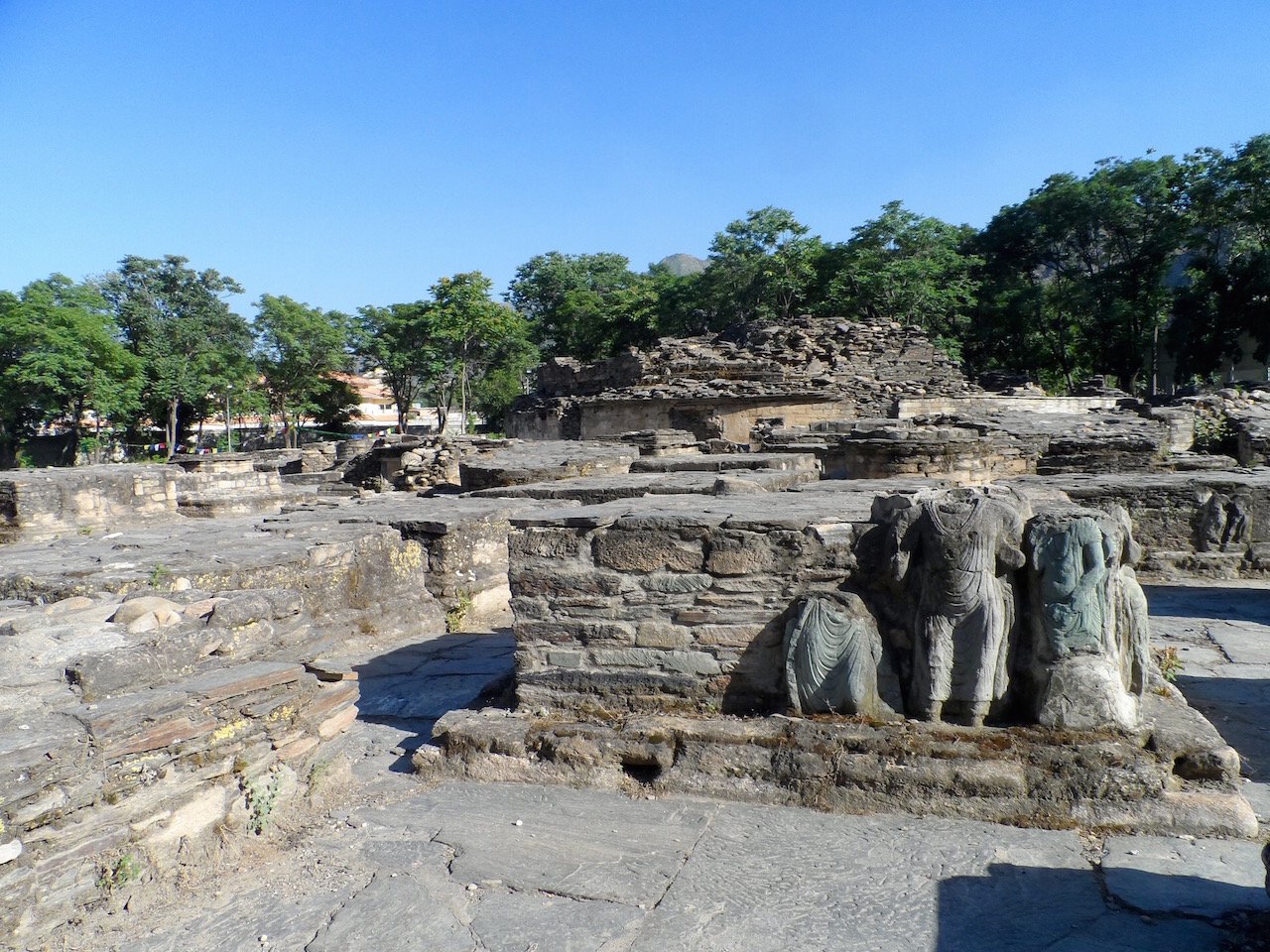 While most visitors these days are from elsewhere in Pakistan, Sher hopes international tourists will return too. In addition to its natural beauty, Swat boasts archaeological sites from its distant past when it was a centre of Buddhism before Islam swept through the region.
That ancient history has already begun pulling in visitors, according to Waheed. She said a group of Chinese tourists visited archaeological sites in April, and a delegation of Buddhist monks from Bhutan travelled to Swat in mid-May.
as/jf/ag