Recent disasters - including a deadly tsunami and volcano eruption - underscore the need for Indonesians to be better prepared for disaster emergencies, experts say.
"Indonesia is not at a stage where people are well prepared for disasters," Wisnu Wijaya, director for disaster preparedness at the National Disaster Management Agency, told IRIN. "Indonesians tend to be risk takers. Disaster preparedness is not considered important, especially for people who are still grappling with poverty and a lack of education."
A 2007 law on disaster mitigation calls for every Indonesian city, district and province to have their own disaster management agency, but only an estimated 20 percent have complied, Wijaya said, citing funding issues.
Amri said Plan conducts earthquake and tsunami drills once a year in vulnerable areas, such as West Sumatra's Pariaman District and Sikka District in East Nusa Tenggara Province.
"We are focusing on children because they are the most vulnerable group, and we see this as an investment as when they grow up they will be able to save people around them," he said.
Preparation
Ade Edward, head of the West Sumatra Disaster Management Agency, said government scientists and charity group SurfAid International had been preparing vulnerable communities on the Mentawai islands for a tsunami since 2005 and were already seeing the dividends.
In areas where communities had conducted tsunami drills regularly, there were few casualties after the 25 October tsunami.
"In some villages that were badly damaged by the tsunami, fewer than 10 people were killed while in other areas more than 80 people were killed," he said, without naming the villages. "That is because in those high-risk villages, there are evacuation routes and people were prepared," he said.
SurfAid said it began Programme Siaga Bencana (disaster alert) in 2006, targeting 55 coastal villages (33 in Nias and 22 in the Mentawai Islands), designed around three key components: awareness-raising, disaster contingency planning and capacity building, and disaster mitigation.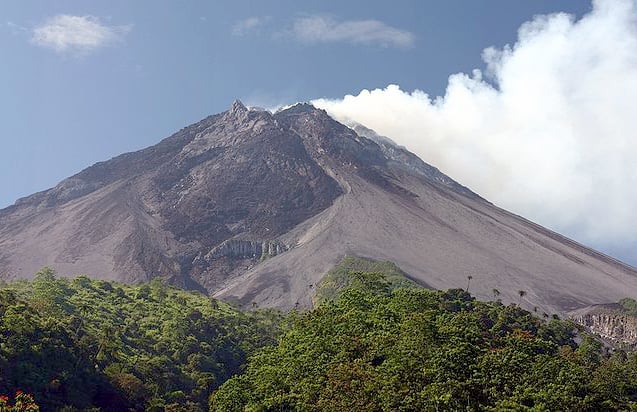 KOGAMI (tsunami alert community), a community-based group, has worked since 2005 to educate people about disaster preparedness in West Sumatra.
"After the Indian Ocean tsunami hit Aceh in 2004, we realized that we too could be hit by a similar disaster," Revanche Jefrizal Kabuik, KOGAMI programme director, said.
KOGAMI conducts tsunami drills and provides lessons in disaster preparedness in schools, as well as operating a radio station to spread its message of disaster awareness, Kabuik said.
Kogami spends close to US$450,000 a year on its programmes, with funding coming from foreign donors.
"Our education programmes are very effective. None of the members of our community was killed in the 30 September 2009 earthquake and they helped the government in the rescue effort," Kabuik said.
Risk education
NS Vijaya, the National Education Ministry's head of the curriculum centre, said the ministry in March had sent a memo to regional education officials to request the inclusion of disaster risk reduction as part of the school curriculum.
"We hope that through education, the younger generation will understand more about disaster preparedness because disasters happen and all we can do is prepare ourselves in order to minimize losses," he said. The ministry had sent 1,000 information kits on disaster preparedness to regional education offices and NGOs to be distributed to teachers and students. "The kits will help provide guidelines for coordinating disaster response efforts," he said.
Sutopo Nugroho, director for disaster risk reduction at the National Disaster Management Agency, said the government had allocated 300 billion rupiah ($33.6 million) to the agency's operations this year, but did not say how much was spent on improving community preparedness.
Earlier this year, agency chief Syamsul Muarif said that around $1.7 million was allocated for disaster preparedness and requested parliament to allow 10 percent of the country's $424.5 million disaster reserve funds under the state budget to be used for the purpose.
atp/ds/mw
---
This article was produced by IRIN News while it was part of the United Nations Office for the Coordination of Humanitarian Affairs. Please send queries on copyright or liability to the UN. For more information: https://shop.un.org/rights-permissions