Every week, IRIN's team of specialist editors scans the humanitarian horizon to curate a reading list on important and unfolding trends and events around the globe:
This just in
Whatever the Security Council decides, this is everything you need to know about Syria's Eastern Ghouta: a new briefing from contributor Aron Lund.
Syria and Turkey
The vast majority of Turkey's 3.7 million refugees do not live in camps, and as a report from the International Crisis Group points out, hostility towards Syrians in the cities of Istanbul, Ankara and Izmir is growing. At least 35 people died in violence between refugees and locals last year. One tried and tested (elsewhere, at least) avenue towards coexistence is education. Turkey plans to phase out refugee-only schools where students study in Arabic by the end of 2018 and shift them  to the Turkish curriculum in the Turkish language. How and if this will work is not yet clear – watch this space for an update soon.
Meanwhile, Turkish troops and their Syrian allies are working together in a very different sort of way, fighting US-backed Kurdish troops in the northern Syrian enclave of Afrin. So far this has meant loss of life and mass displacement, but this week a key advisor to President Recep Tayyip Erdogan added a new dimension, saying he expects tens of thousands of Syrians to return to Afrin after the military operation is complete. Given current violence (not to mention the sentiments of the Kurdish residents of Afrin) this does seem a stretch, but might it provide a window into Turkish strategic thinking?
America's endless war
The death of four US special forces soldiers in Niger last year continues to resonate in the US media. In a reconstruction of the soldiers' final hours, The New York Times this week also told a broader story of the sprawl of US military intervention around the globe. Initially based on a narrow mandate after 9/11, US special forces are now engaged in an almost unlimited war. Previously unremarkable Niger is now the Department of Defence's second largest deployment in Africa outside Djibouti. And that footprint will be larger still once a giant drone base in Agadez is completed. Joe Penny of the Intercept does a comprehensive dive into the issues, from the constitutional legality of the base, to the political economy of Agadez and, vividly, local opposition to the US presence.
Also noting the potential for destabilisation, War on the Rocks warns that "terrorism is not a useful lens for understanding violence in the Sahel, nor is counterterrorism a proper policy response". Indeed. And a new Rand report  sifts through historical data from around the world and concludes that US military assistance is "associated with increased state repression and incidence of civil war" rather than stability. If you need to know where to avoid, see IRIN's map on foreign military bases in Africa.
Disaster insurance: dull but fast
Days after powerful Cyclone Gita barged across Tonga's main island last week, a new disaster insurance scheme paid out more than $3.5 million to help the Pacific Island country's recovery. The World Bank says it's the first payment made by the Pacific Catastrophe Risk Insurance Company, which was set up in 2016 to support select countries in the disaster-prone Pacific Islands. Proponents say disaster insurance is an innovative solution for quickly dispatching funding where it's needed, even if the concept itself may sound rather dull — as an IRIN op-ed pointed out during last year's destructive Caribbean hurricane season.
Funding for disaster preparedness and response is a big issue in many Pacific Island countries, where resources are scarce and aid is often slowly filtered through the labyrinthine international system. But while disaster insurance may act fast, it's still just one part of the overall funding picture. After Cyclone Pam struck Vanuatu in 2015, the pilot predecessor of the Pacific insurance scheme released $1.9 million directly to the country within two weeks. Total losses and damages, though, were pegged at more than $400 million — two thirds of Vanuatu's GDP.
Sorry, say British NGOs
In a sign of mutual solidarity that took some time coming, 23 UK NGO executives promised to do more to prevent sexual exploitation and abuse. In a joint letter, Oxfam, Save the Children and other major groups tried to shore up public confidence following a toxic scandal, while not denying they may have a problem: "As we take every necessary step to right these deep wrongs, we also have a clear responsibility to ensure that the communities we seek to help are not the ones punished for our mistakes." The move comes after the glare of publicity moved, at least temporarily, onto Save the Children from Oxfam; former Save CEO Justin Forsyth stepped down from his job at UNICEF after his own workplace misconduct at the British agency was exposed by the BBC. The priority measures highlighted in the joint letter were: more funding, better systems and legal methods for work references and background checks.
Why are children dying from measles in Indonesia?
Vaccine-preventable measles is killing children in Indonesia's Papua province and pointing an international spotlight on the central government. Measles and malnutrition have killed dozens of children in the eastern province since an outbreak began last October, according to the UN's humanitarian aid coordination arm. It's become a sensitive issue for the Indonesian government: a BBC journalist was ejected from Papua after tweeting photos of food deliveries.
Indonesia's military has for decades suppressed an independence movement in Papua and West Papua. Today, the two provinces lag behind the rest of the country on a range of key health indicators; infant, child and maternal mortality rates are among the highest in the country. The outbreak comes after Indonesia had touted a large-scale measles vaccination campaign (half-funded by major international donors), leading critics to question why vaccinations hadn't reached children in the Papua district hardest hit by the outbreak.
In case you missed it
The other European migration frontline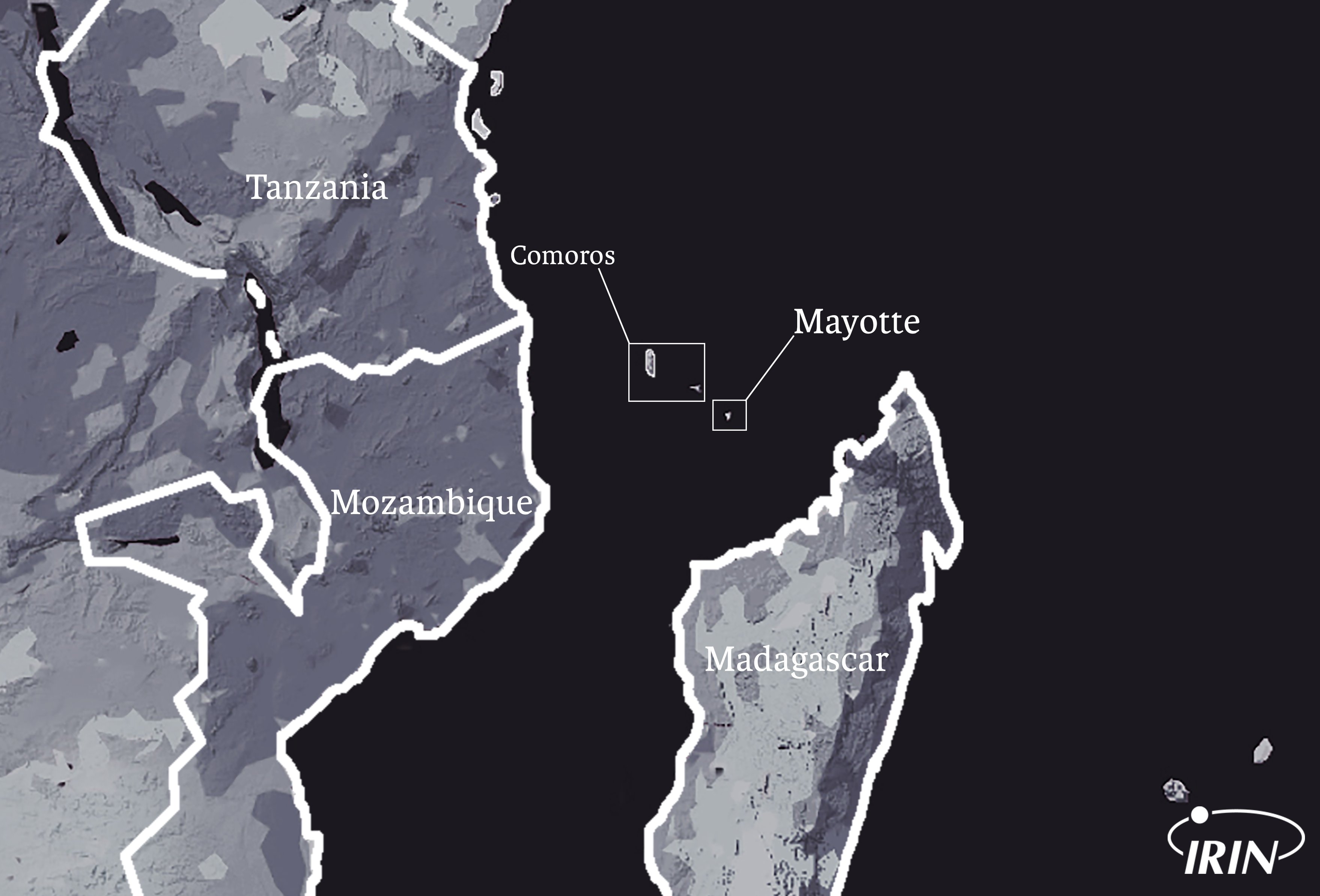 Drownings, deportations, recriminations and xenophobia: the vestiges of France's colonial past provide the ingredients of a rolling migration crisis in the present-day Indian Ocean. A risky sea crossing has claimed the lives of up to 10,000 people since 1995. The unresolved crisis sees some 20,000 people a year thrown out from a tiny speck of France near Madagascar to the neighbouring island nation of Comoros. The whole situation adds up to lives uprooted, hopes dashed, and a surprising source of support for the right-wing party of Marine le Pen in France.
IRIN visited Mayotte to find out more.