It's widely acknowledged that the "war on drugs" has failed. A militarised approach based on prohibition and incarceration has stoked staggering levels of violence and misery, cost billions of dollars, and failed to reduce either supply or demand.
In April, the UN General Assembly Special Session (UNGASS) will adopt a consensus position on drug control, but few are expecting a shake-up to the current, conservative, global framework.
That's why some reformers are turning to the Sustainable Development Goals as a blueprint for the future.
Critics of the "war on drugs" campaign have long evoked the term "harm reduction" to lobby for a more humane approach that treats addiction as a health problem rather than a crime.
They point to glaring contradictions between the current drug policy framework and the new – universally endorsed – global development agenda.
See In-Depth: War on Drugs - Collateral damage
Not only has the war on drugs failed, but it has also piled on more of the ills the SDGs seek to address – rights violations, mass incarceration, livelihood destruction, violence, gang warfare, weakened states, poverty, the spread of HIV, gender discrimination… the list goes on.
Pipedream
The SDGs were viewed as a starting point for solving these problems in a bottom-up rather than a top-down way. Experts argue that if some of the 17 development goals were even halfway met, then individuals, communities and states would be more resilient to the destruction wrought by drug abuse and trafficking; and that if the $100 billion spent annually on drug enforcement went towards policies promoting development instead, then some SDGs may also be easier to attain.
The "drug-free" world the current policy envisages may be a pipedream, whereas a world in which illicit drugs are managed and controlled in less harmful ways may not be.
"The SDGs don't address or solve drug policies, but they give us a framework to more appropriately tackle these issues in ways that do not simply create new harms," says John Collins, editor of the London School of Economics' After the Drug Wars report.
Evidence-based
Other recent research papers also put development at the core of discussions on new drug policy. In its report, What Comes After the War on Drugs, United Nations University (UNU) recommends setting up a working group to come up with new "Global Drug Control Goals", in much the same way as the one that paved the way for the SDGs.
And in a much-lauded paper, Addressing the Development Dimensions of Drug Policy, the UN Development Programme outlines the litany of casualties of the war on drugs. It diplomatically quotes UN Office on Drugs and Crime (UNODC) boss Yury Fedotov's own acknowledgements of some of the negative outcomes of the strategy he has led, and offers some pointers for how drug policy and control could be more "development sensitive".  
The authors argue for a greater role for UNDP in helping to create a more "evidence-informed, people-centred and development-centred approach to drug control policy".
In the LSE paper, Mark Shaw, director of the Global Initiative against Transnational Organized Crime, argues that a development-oriented, harm-reduction approach should be applied all the way along the drugs chain, to the traffickers in particular and to organised crime in general. 
"With the arrival of the SDGs, we have the biggest opportunity in a generation to view and respond differently to the back-end of the drug chain too – the supply side," he told IRIN.
Window-dressing?
Currently the only mention of drug policy in the SDGs is in SDG 3.5, preventing and treating drug abuse, under the health and wellbeing goal.
And in the current drug policy framework, development is narrowly defined as "alternative development"; referring for example to finding livelihoods for growers of poppies and cocoa leaves who have become impoverished in crop destruction campaigns. For various reasons, these programmes, which have been criticised as token window-dressing exercises, have largely failed to work.
But any excitement about what a more coherent "development first" approach could deliver is tempered by the lumbering elephant in the room: the long list of countries that have no intention of budging from the existing law enforcement-oriented regime.
These include Iran, Russia, China, India, Japan and a host of other Middle Eastern, Asian and African states.
This is why there is not much optimism that the three-day jamboree in April – that will see government officials, policy geeks and civil society activists from around the world descend on New York – will yield concrete changes.
Neither is there any real prospect of an overhaul of the three drug treaties of 1961, 1971 and 1988 that govern the current framework when it comes up for official review in 2019, or, for that matter, the key structures that govern policy: the Commission on Narcotics Drugs and the International Narcotics Control Board.
Flexibility
UNGASS is widely expected to result in a consensus document that upholds the existing drug control framework but allows member states the flexibility to pursue their own policies and experiment with new ones.
This is already happening, with some countries decriminalising and even legalising cannabis possession and/or cultivation.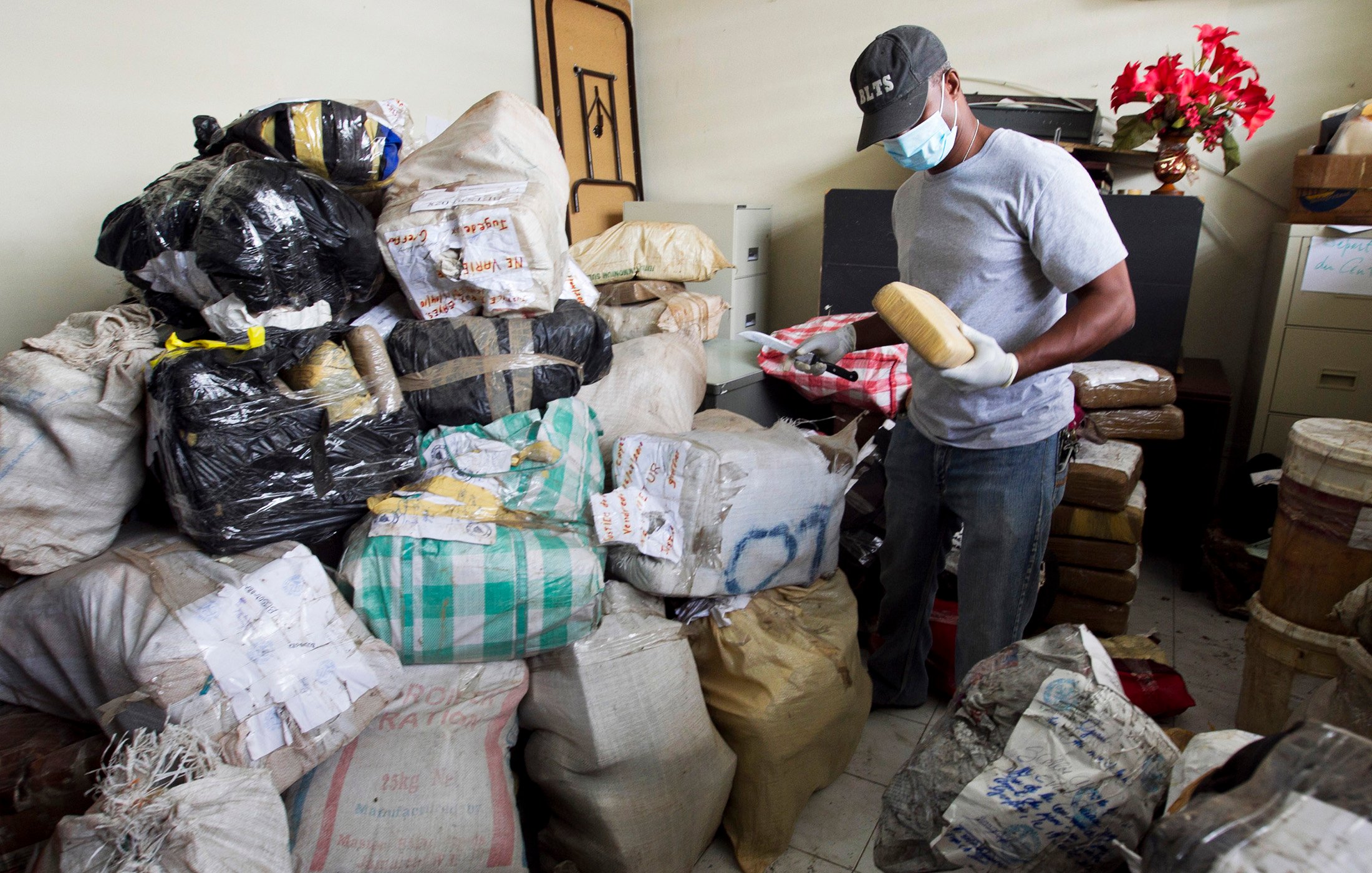 And while many European countries (Switzerland, Portugal, Holland for example) have for years been quietly pursuing their own "harm reduction" experiments – like needle exchange programmes that tackle drug abuse more as a health problem rather than a crime – Latin American countries have been outspoken about the need to abandon the US-led war on drugs.
They bear the brunt of the gang violence and mass displacement this strategy has inadvertently spawned. It was Mexico, Guatemala and Colombia that in 2012 called for UNGASS in the hope of changing the status quo well before the 2019 policy review.
This change in tone has yet to filter down to more relaxed law enforcement practices in Latin American countries, however, as Catalina Perez and others argue in a paper in the LSE report. 
But the real push for flexibility came when the US chose to pursue this path itself, with moves to stop incarcerating people for minor drug offences and with some of its own states opting to decriminalise and even legalise marijuana.
Summer Walker, who heads UNU's drug policy project, predicts that UNGASS will produce a "consensus document between a number of actors who want different things". But the session is unlikely, she says, to "push any states into new policy directions".
Unity on human rights
The UNU report points out, however, that the UNGASS document will achieve consensus around concepts like respect for human rights and the rule of law, precisely because of the ambiguous nature of these terms.
Different member states have very different positions on how to deal with drug addicts and dealers, for example.
In 2011, Iran executed 540 people for drug-related offences (80 percent of all those it executed in that year). Amnesty International reported that it executed almost 700 people in the first half of 2015, most of them for drug offences. According to UNODC, although trafficking convictions have been stable around the world, drug possession offences have increased by 13 percent since 2003.
While there is still "no appetite" among many other countries to alter their harsh drug policies, the hope is that these will become less defensible when "harm reduction" policies are shown to work, says Collins. "We can't get consensus at the international level, but there is now breathing-room for other countries to push ahead with more liberal policies."
Shaw cautions, however, that increasing acceptance of harm-reduction strategies on the supply side could result in a "subtle concession to the hardliners: more talk of health approaches balanced by harder law enforcement responses."
He agues that it will be a missed opportunity if a "multi-dimensional harm framework" is not also applied to the drug supply chain and to organised crime in general.
This could mean focusing less on how many people are arrested and how many drugs are confiscated, for example, and more on reducing murder rates and nurturing institutions like a free media that help states resist the corruptions of drug money.
The future?
James Cockayne*, head of the UNU's office in New York, warns that an era of flexibility could result in policy fragmentation.
It could see positions becoming even more polarised over time and provide cover for states that don't want to abide by human rights to ignore them in their ongoing crackdown on drugs.
He also points out that it is hard to run a global health regime when national policies on how to treat intravenous drug users, for example, differ so much. He and others cite the possible entry of California, the world's fifth biggest economy, into a legalised cannabis industry as a potential game-changer, but in ways that are impossible to predict.
The UNU report recommends that a new drug policy debate take place outside the Commission on Narcotics Drugs, "which too many states see as unrepresentative and beholden to a drug control discourse that fails to generate coherence with the UN's other public policy objects, such as the promotion of peace and security, development and human rights."
The paper argues that a new temporary forum should be set up to work towards "more coherent global drug policy" between 2016 and 2019.
The good news is that many noticeable shifts are already under way. Even if the term "harm reduction" is still not palatable to many states and won't make it into the UNGASS document, its principles are becoming more widely accepted, say the experts.
And just as the cross-cutting goals of the SDGs bring in every member state and every level of society, so too is drug policy attracting a wider range of voices – from the civil society groups that are becoming increasingly influential in the global debate to the many other UN agencies now coming on board, including UNDP, UNAIDS, the World Health Organization, the Office of the UN High Commissioner for Human Rights, and UN-Women.
* An earlier version of this story incorrectly referred to James Cockayne as UNU head
pg/oa/ag