When more than 500,000 Iraqi refugees flooded the Turkish border in the late 1980s and early 1990s, many of them ended up
sleeping on the streets
with little assistance.
Today, around the same number of Syrians are being hosted in Turkey – more than 220,000 of them in state-of-the art refugee camps.
In Indonesia, Turkey is now associated with the warm bread it distributed following the 2004 tsunami, and in Somalia, it is linked to some of the first humanitarian aid provided during the
2011 famine
.
From humble beginnings, Turkey is maturing into a major player in international humanitarian aid. In 2012, the last year for which there are complete statistics, Turkey became the world's fourth largest government donor of humanitarian aid and the largest non-Western provider of development assistance outside the Organization for Economic Co-operation and Development (OECD)'s Development Assistance Committee (DAC).
It owes this new role to a growing economy, a more international outlook and a series of disasters on its doorstep, notably the Syrian crisis.
"Recent economic and social developments, along with Turkey's geopolitical situation, have changed Turkey's position as a country that needs a hand to a country that gives a hand," says the website of the government's coordinating body for foreign aid, the Turkish Cooperation and Coordination Agency (TIKA).
And as it has grown, Turkey's aid has taken its own form - largely bilateral and on the frontlines - arousing both critics and admirers.
From rags to riches
Turkey has dispensed international aid since the 1950s, though it was often limited. In 1993, following the Cold War, the government created TIKA, which largely directed aid to former Soviet states along its eastern border.
But with the arrival of the Justice and Development Party (AKP) in 2002, and with its gross national product booming, Turkey opened up to the world, adopting a new foreign policy that saw aid as an important component.
"Turkey has understood that the world has changed profoundly and new allies, strategic calculations and planning are a must in a rapidly shifting global economy," writes doctoral candidate Mehmet Özakan in an
article
in Turkey Policy Quarterly. "Behind much of the lofty political rhetoric about humanitarian aid and economic development, Turkey's Africa policy is driven by a long-term orientation of Turkey in international politics."
Fatih Özer, head of the response department at the recently created Disaster and Emergency Management Authority (AFAD), told IRIN last autumn that Turkey is motivated by a saying of the Prophet Muhammed: "He who sleeps on a full stomach whilst his neighbour goes hungry is not one of us."
"It's both in our culture and due to our economic power," Özer says.
While Turkey initially directed aid to areas formerly under the rule of the Ottoman Empire, its reach has since diversified, stretching as far as Chile and Japan. Turkey declared 2005 "the year of Africa", and in 2011, it pledged to spend US$200 million annually on the world's Least Developed Countries (LDC).
"Our cultural geography is our main focus," says Mehmet Yilmaz, head of external affairs and partnerships at TIKA, which now has offices in 31 countries. "But also, there are countries with urgent needs like Somalia and Pakistan, and the LDCs."
In recent years, Turkey's humanitarian assistance has propelled it to the frontlines of the aid community.
Turkey is itself prone to humanitarian disasters, with 80 percent of its territory at high risk of earthquakes. In 1999, a magnitude-7.4 earthquake in Turkey's northwest caused significant damage and helped it discover "how important international humanitarian assistance was," said a Foreign Ministry official who spoke on condition of anonymity, because of government rules that prevent bureaucrats from speaking to the media without prior authorization. "Because of our own experience, our own mistakes… that helped us shape our understanding of our role in international assistance."
Meanwhile, the last decade saw an enormous number of humanitarian crises around the world: the 2004 tsunami in Southeast Asia, the 2005 Pakistan earthquake, the 2006 war in Lebanon, the 2010 Haiti earthquake, the 2011 tsunami in Japan, the 2011 drought in Somalia and conflicts linked to uprisings across the Arab world.
"All these obliged us to actually increase the amount of international aid and to adapt our state structures to respond these disasters quickly, efficiently and in a sustainable manner," the Foreign Ministry official told IRIN. "Our basic approach is: wherever in the world, whenever a disaster happens."
"Dynamic" structure
The creation of AFAD in 2009 was part of that move towards greater efficiency, filling a gap exposed by the 1999 earthquake in Turkey. As a coordinating body, AFAD can assign tasks to anyone within the government, from ministries to the army to the Red Crescent Society and NGOs.
"It is a dynamic organization, so it can act swiftly in response to disasters," Özer told IRIN. "It works on a 24/7 basis."
"[Turkey] is seen by many Muslim elites throughout sub-Saharan Africa as potentially a model to emulate."
It coordinated Turkey's response in Libya, where it evacuated 26,000 people (mostly Turks, but also third-country nationals) during the 2011 conflict; in Japan, where it sent a 33-member search-and-rescue team following the 2011 earthquake and tsunami; and in Somali, where, according to one of its brochures, it was the "first country to rush to help Somalian [sic] citizens" suffering from drought. Turkey sent approximately 40,000 tons, amounting to $60 million, of humanitarian aid to Somalia in the summer of 2011 alone.
"AFAD has [made] a growing contribution to international humanitarian operations, and Somalia has been the peak of it," says Erkan Doganay, head of AFAD's disaster and emergency management centre group, which coordinates the initial response in an emergency. The prime minister and his family even flew to Mogadishu at the height of the famine in a sign of solidarity. It was the first visit to war-torn Somalia by a head of state from outside Africa in almost 20 years.
But the turning point for AFAD came in October 2011, when Turkey was hit by yet another earthquake in the eastern city of Van. The government built 40 container cities to house the displaced, which proved good training for the Syrian crisis. When Syrian refugees started streaming across the border, Turkey knew exactly where to buy the containers, how to set up logistical hubs, and how to screen incoming aid.
Little known before 2011, AFAD has become a household name in Turkey and is transitioning from its current 18-floor building in the capital, Ankara, to an even larger complex.
Nature of Turkish Aid
Because of its experience with earthquakes, Turkey now has world-class helicopters for travel to remote areas, strong search-and-rescue expertise, and the ability to erect high-quality temporary shelters. But its most common humanitarian assistance internationally involves food and health care, including field hospitals.

On the development side, Turkey is largely focused on infrastructure, seeing it as one of the few elements of foreign aid that can have a lasting impact. Its primary sectors are health, education, agriculture and water and sanitation.

"Everyone knows that after 50 years of foreign aid, still there is no substantive change in these countries," says Mehmet Yilmaz of the Turkish Cooperation and Coordination Agency. "We believe that sometimes to be in the hard areas of foreign assistance, like infrastructure, is very important. You see what China is doing in Africa, the same thing - roads, hospitals, bridges."

Turkey is seen to have particular expertise in educational and health projects, but has often failed to match its physical infrastructure with human resources and capacity building.

"[Having] one aspect of this is not enough," Yilmaz says. "In the future, we will focus on both of these sides."
Today, some 8,000 Turkish workers are dispatched along the border with Syria, and as of last autumn, the state had spent more than $2 billion hosting Syrian refugees since the crisis began.
That helped propel Turkey's overall humanitarian aid contribution in 2012 to more than $1 billion, up from just $225 million the year before, according aid watchdog
Development Initiatives
.
That is just one part of the country's Official Development Assistance (ODA), which rose from $1.3 billion in 2011 to $2.5 billion in 2012, according to TIKA.

Going it alone?
Almost all of Turkey's aid - both development and humanitarian - is bilateral, delivered by AFAD, the Turkish Red Crescent, ministries, TIKA, or through Turkey's famous scholarship programmes.
"Turkey tends to be a fairly unilateral player," says EJ Hogendoorn, Africa deputy programme director at the International Crisis Group (ICG), which published a
report
on Turkish aid in Somalia during the famine.  "It is directly providing assistance to the ground - that, by implication, means that less money is spent by large and cumbersome bureaucracies. But I do think that also raises concerns that aid assistance is not being coordinated with other agencies and thus is not as efficient as it could be."
But TIKA is largely constrained by a Turkish law requiring any transfer of cash to other organizations - including the UN and NGOs - to be approved by parliament in a two-to-four year process. TIKA would have more flexibility to do multilateral work, Yilmaz said, through new legislation. (While sharing a common budget in a joint project is currently difficult, Turkey could participate in a multilateral project by taking on a particular component of a project or contributing in-kind).
The Foreign Ministry official insisted Turkey has contributed in other ways: "Sometimes the multilateral approach and international organizations are in a better position to respond urgently to whatever is needed. [In those cases], we also happily contribute our share to appeals made."
But for the most part, Turkey sees its approach as part of its added value.
"It is true that most of the Turkish ODA is bilateral," said Yilmaz of TIKA. "The main reason is that there is incompatibility between the modes of conduct. We are very practical. We easily decide and implement projects. Our friends - traditional donors - their budgeting system is different. They submit projects to their parliament and get a budget. We get an aggregate budget. First we have the money, then decide the projects... We can easily decide on a project. They are not so flexible in that sense… In terms of aid effectiveness, we have some value added in that sense."
Both TIKA and AFAD fall under the Prime Minister's office, which gives them ample resources and access to experts in each of the ministries, speeding and improving response. TIKA, for example, can easily mobilize public expertise and also use the physical capacity of public institutions.
"Comparing to US [and] Europe, the difference between the humanitarian operations of Turkey and other countries is that Turkey does not expect anything back and can act swiftly with its dynamic structure," said Bugra Kaan Yildiz, an assistant expert at AFAD. "AFAD does not have a fixed budget. In emergency times, the budget can be increased according to the need."
This is one of the reasons Turkey was among the first players on the ground in Somalia. "Turkish NGOs were a game-changer in saving lives," as one aid worker put it.
An Islamic "edge"
For others, the combination of a Muslim culture and a modern approach is what makes Turkish aid so innovative and popular among beneficiaries.  
"You can send your kid to a school that is overtly Muslim or preaches Muslim values, but still give those kids the skills necessary for them to succeed in modern society," says ICG's Hogendoorn.
In Somalia, youth from the militant group Al-Shabab even applied for Turkish scholarships, ICG said in its report, suggesting that Turkish aid could provide an alternative to extremism.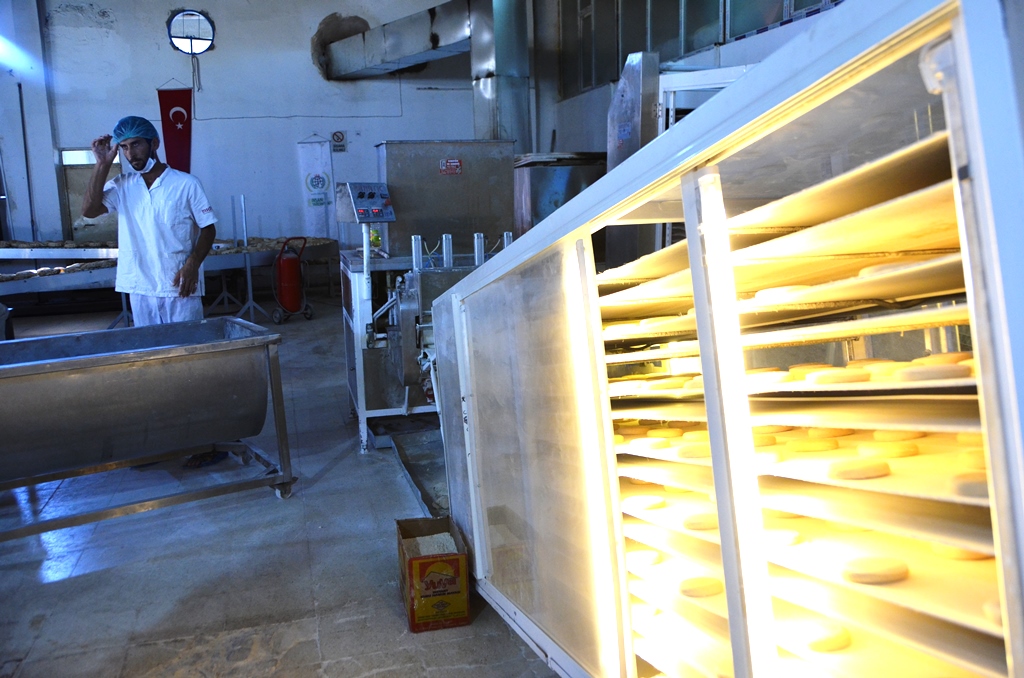 201403271054470282
"It is seen by many Muslim elites throughout sub-Saharan Africa as potentially a model to emulate," Hogendoorn said.
Turkish officials acknowledge having an "edge" in Muslim countries. "We know better what they need, how they function, what kind of food they eat," the Foreign Ministry official said. Still, the official said, "we don't shape our humanitarian policy according to the religious profile of the populations concerned."
In some parts of the world, Turkey's Islamic roots have increased access for its aid workers. In Somalia and northern Syria - both home to al-Qaeda-linked groups - Turkish aid groups have operated more freely and safely than many Western NGOs.
But the work remains dangerous. In July 2013, the militant group Al-Shabab attacked the Turkish embassy in Somalia's capital, Mogadishu.
"Because Turkey is new to these kinds of operations, it hasn't happened to them yet, but what will invariably happen is that they will become enmeshed in these local dynamics," says Hogendoorn. "Turkish aid workers may become more of a target as that goodwill declines."
But this direct, on-the-ground approach is seen by Turks as a defining feature of their assistance.
"The local needs are very important for us," Yilmaz says. "We have no pre-determined programmes, abstract programmes through sophisticated reporting or something like this," he said, referring to more complex, bureaucratic reporting systems.
Too political?
But for all the goodwill Turkey's aid has garnered, some see its approach as overly political.
According to Oytun Orham, an analyst at the Turkish think tank ORSAM, humanitarian aid was becoming an "efficient tool" of foreign policy until Turkey overreached.
Learning the ropes
Turkey acknowledges it is still learning the ropes of the aid world.

Asked what Turkey learned from the Syrian crisis, Erkan Doganay of the Disaster and Emergency Management Authority (AFAD) laughed and said: "Lots of things!"

Most notably, Turkish aid staff have increasingly engaged with the UN and gained a better understanding of international standards in emergencies. "I see UNHCR [the UN Refugee Agency] every day," he said, joking, "more than I see my own colleagues."

He added: "The [Syrian refugee crisis] is very bad, but [it] developed us very good and fast."

"Three years ago, we didn't know how to manage refugee camps," said Veysel Ayhan, associate professor of international relations at Abant Izzet Baysal University in Ankara. "But now, we have the most important refugee camps in the world."

Unlike UNHCR's camps, where tents and dry food are the norm, Turkey has hosted refugees in pre-fabricated shelters, with three hot cooked meals a day, TV rooms, mosques and washing machines - an approach that has raised questions about sustainability but has also been seen as a more dignified way of helping refugees.

"[The model is] a small town, small village," Ayhan says. "Turkey has a new idea for humanitarian aid."

Doganay acknowledges Turkey still has a way to go in developing its relations with international NGOs, many of which complain about complicated and lengthy procedures for getting registered in Turkey to help Syrians across the border.

"This is also a learning process for us," the Foreign Ministry official said. "This is the first time in our history that we are confronted with a situation [where] so many NGOs want to operate inside Turkey towards another country. We are learning how to cope with this."

As an emerging donor, TIKA is also receiving training from the UN Development Programme (UNDP).

"The traditional donors produce very good reports," Yilmaz says. "Instead of reporting, we prefer action. But we believe that we have to incorporate some of these methodologies as well. We need these kinds of reports and results… We are very practical, but we are also looking for some balance… [We] should also describe or have a picture of what we are doing. We sometimes miss the point."
Better reporting would also reduce the possibility of corruption. E.J. Hogendoorn, of the International Crisis Group, cited allegations that Turkish aid was diverted in Somalia, for example. Some observers predict that as lessons are learned, Turkey will begin looking a lot more like so-called traditional donors.
"Foreign policy had a catalyst effect on the improvement of these institutions and aid issues," he said. Foreign aid contributed significantly to Turkey's perception as "a soft power, a peaceful power, which mediates between conflicting parties and does not act just for interest."
This all changed, he said, when Turkey took clear political stands on developments in Egypt - in support of the former Muslim Brotherhood leadership - and in Syria - in support of rebels fighting to topple the government. The positive images Turkey had created in Africa and elsewhere started to fade, he added.  
Vision of leadership
Relative to the biggest traditional donors, Turkey's overall overseas assistance budget remains small, even if it receives a lot of attention.
While Turkey's overall ODA grew by
more than 3,000 percent
in the last decade, to $2.5 billion in 2012, it remained significantly smaller than ODA from the US ($31 billion), the UK ($14 billion), France ($12 billion), Germany ($12 billion) and Japan ($10 billion), and even Australia, Canada, the Netherlands and Sweden, which all gave more than $5 billion.
Still, Turkey's ODA as a percentage of GDP in
2012
surpassed the average for DAC donors (0.29 percent) and that of the United States (0.19 percent).
And the country's ambitions are large.
Turkey believes, for example, that it can play a role in Arab countries going through political transitions, like Egypt, Libya and Tunisia.
"There are a lot of things we can do because our experience is very fresh in Turkey," Yilmaz says. "We still have experts who witnessed these drastic changes in Turkey. I think our experience in that sense gives us good insights into the situation for these countries."
Overall, he says, complying with international standards on aid effectiveness and the global development agenda is a priority for Turkey.
"Our vision is to be one of the leading agencies in the world, responding to world challenges in an effective way."
ha/rz  
---
This article was produced by IRIN News while it was part of the United Nations Office for the Coordination of Humanitarian Affairs. Please send queries on copyright or liability to the UN. For more information: https://shop.un.org/rights-permissions