Musa Rashid had fought for a year with the Somali jihadist group al-Shabab until, disillusioned, he returned home to Kenya.
Part of the lure was a government amnesty for those who renounced violence, and the promise of support to settle back into his Majengo neighbourhood, a low-income suburb of the capital, Nairobi.
Rashid, 40, saw it as a chance to restart his life. But first there was the nerve-shredding step of making his presence known to the authorities, effectively surrendering, and then trusting that the amnesty would apply to him and be fairly implemented.
In January, he went to a police station close to Majengo, along with a cousin who had similarly joined and then quit al-Shabab.  
According to Rashid's sister, Sawiya, who accompanied them as a witness, the station commander confirmed they were eligible for a pardon and advised the two men to go home.
Two days later, Rashid and his cousin disappeared. They went to work in the sprawling, nearby Gikomba market, where they laboured as porters, but never came home.                                     
Sawiya believes the Kenyan police are to blame, although she disclosed no evidence to back up her claim. A Human Rights Watch report in July alleged the security forces "have forcibly disappeared at least 34 people in the past two years during abusive counterterrorism operations in Nairobi and in northeastern Kenya".
But there are other explanations too.
In hiding
Tainted by Rashid's al-Shabab past, Sawiya now fears she could be next. As a result, she's in hiding. She told IRIN she still receives intimidating calls from unknown people.
"They ask if I 'know where my brothers are?' I tell them to help me find my brothers."
It's not just the security services Sawiya worries about. Al-Shabab members are in the community, and they take a dim view of deserters. "When you escape or try to leave [them, they] will kill you," she explained.
Majengo is an old, majority Muslim district, although Gikomba, Nairobi's largest open-air market, attracts people from across the country, adding a cosmopolitan flavor.
In Kenya's neglected Muslim communities, radical mosques like Majengo's Muslim Youth Centre, under Ahmed Iman Ali, and the Masjid Musa in Mombasa, led until his death by the charismatic Ibrahim "Rogo" Omar, have inspired hundreds of young Kenyans to go and fight in Somalia.
Grievances galore
The struggle, then and now, is presented as a broader battle against a Somali government portrayed as illegitimate and a stooge of Western interests. Jihadists also draw on the many grievances of Muslims in Kenya, who lack political and economic clout, and, on the coast, even their traditional land.
Kenya's intervention in Somalia in 2011, aimed in part at stopping the cross-border raids that were hurting its tourism trade, enraged al-Shabab. There were high-profile attacks on a posh shopping mall in 2013, and a university in the northeast last year, which together killed a total of more than 215 people.
Apart from these "spectaculars", there has been a long, dispiriting campaign of smaller-scale bombings and shootings. Rashid joined al-Shabab in December 2014, at the peak of the attacks inside Kenya, including a twin explosion in Gikomba, seemingly designed to stir Muslim-Christian conflict.
Rashid's sister said part of the reason he joined was the promise of money. "They were told they would be rich. It was just a lie," she said. Al-Shabab typically dangles the prospect of a $500 to $1,000 salary, a good deal of money in Kenya.
A profile of returnees, compiled by the International Organization for Migration and the Supreme Council of Kenya Muslims, found that one third of recruits were jobless before they joined the group. The bulk, 46 percent, said they were "self-employed", but typically in low-paying work like farming and fishing.
The economic motive is not the whole story. One 26-year-old former al-Shabab fighter told IRIN he joined for ideological reasons after being convinced by a friend. "We discussed injustices our community was facing," he said. "We left, five of us, to go to Somalia. It was more about fighting for justice and religion."
Anti-terrorism playbook
The Kenyan security forces have responded to the al-Shabab threat with dragnets targeting the Kenyan Somali population, ever-constant extra-judicial killings, and promises to close the Dadaab refugee camp, where they claim – contrary to the evidence – attacks are planned.
So the surprise announcement of an amnesty in April last year by Interior Cabinet Secretary Joseph Nkaissery was an entirely new departure. It came just days after the Garissa University College attack by al-Shabab, which killed 148 people, nearly all young students.
The initiative aims to "encourage those disillusioned with the group that wanted to come back," Interior Ministry spokesman Mwenda Njoka told IRIN. But "those who have been directly involved in terror activities against Kenya, or Kenya's interests, will have to have their day in court."
The amnesty programme includes counselling and rehabilitation, as well as supposedly protection to those who have surrendered. It was promoted as part of a "countering violent extremism" strategy, to win over former combatants, and help de-radicalise the communities in which they live.
See: Does Countering Violent Extremism work?
According to the returnees' survey, an estimated 700 ex-combatants had made their way home by 2015. Some analysts believe the figure could now be closer to 1,000 – a clear win for the programme.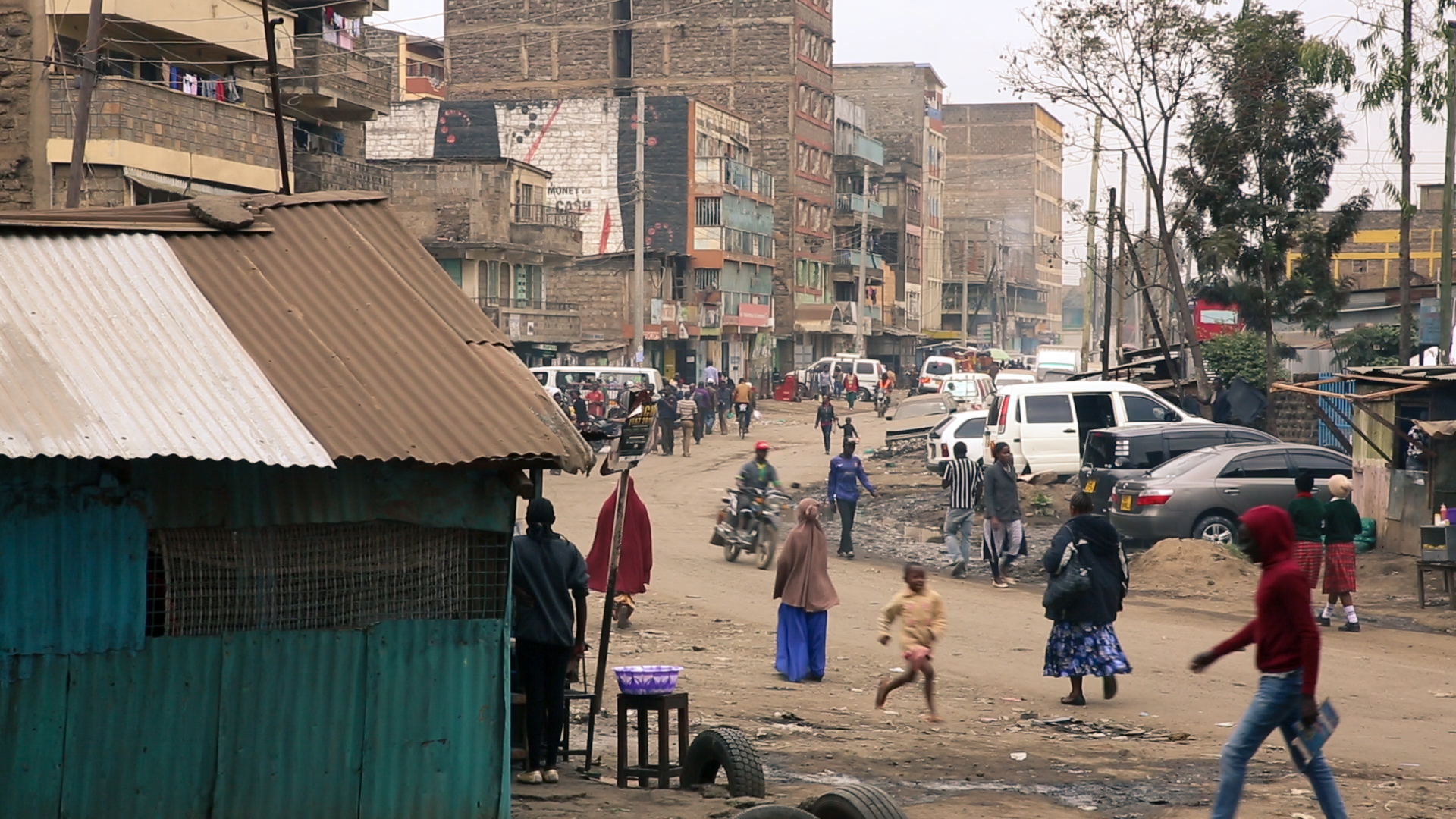 No implementation strategy
But there's a big problem: it's not working as advertised.
"There is no law, policy, and practice in place to operationalise [the amnesty]," noted Abdulahi Halakhe Boru, a regional security analyst.
Kenya risks squandering a potentially smart initiative, because "this is a government that is disorganised, lacks capacity, and thinks only about expediency," said Joseph Wandera, coordinator at St Paul's University's Centre for Christian-Muslim Relations in Eastleigh, a Nairobi suburb.
As a result, the amnesty is "nothing other than a press statement," argued one newspaper columnist. There is no joined-up policy in place, no push for the security forces to mend their ways, no leadership, and no accountability.
At the local level, it's extremely messy.
Returnees "are nervous about their security, the community is nervous the people coming back are not transformed, and nervous that if they associate with these returnees, they might be punished by the cops," Wandera told IRIN.
Is al-Shabab behind the killings?
Njoka, the interior ministry spokesman, denied allegations of any involvement by the security forces in the disappearances of al-Shabab returnees, blaming them instead on jihadists trying to scare young people and prevent fighters surrendering to the government.
Al-Shabab tactics include: "sending threatening messages to families of those whose children have deserted that unless the parents disclose the whereabouts of the children, the entire family would be eliminated; making efforts to track down those who have deserted and sometimes killing them; and threatening its members and spreading propaganda that the amnesty is a trap to capture former combatants," Njoka said.
The ongoing killings of returnees and community peace mobilisers in Kwale county, south of Kenya's coastal city of Mombasa, is evidence of al-Shabab's entrenched presence in a region that has supplied recruits for years.
An attack by a policeman last month on his own station in Kapenguria, in northeastern Kenya, gunning down seven colleagues, was also a jaw-dropping reminder that al-Shabab can infiltrate the security forces.
Despite the risks of retribution from either the security forces or al-Shabab, it's not just fear that weighs on the minds of the returnees. According to the IOM and Supreme Council of Kenya Muslims study, they also see aid and community acceptance as pre-conditions for successful reintegration.
Giving up
But Boru, the regional security analyst, told IRIN that because al-Shabab is listed as a terrorist organisation, civil society groups are hesitant to work with the ex-fighters, "lest they are seen [to be] or accused of providing material support".
The 26-year-old mentioned earlier, who joined al-Shabab as a true believer, has struggled to settle back into Majengo. He now regards the amnesty programme as a hoax, a ruse by the government to entice men back to kill them.
"There is nothing like amnesty. It's a trap," he insisted. "What they mean is they send someone to follow you, and you have days to live. Those who went for the amnesty said the government had forgiven them, but that is not the case."
The former fighter believes his only option is to go back to Somalia. He is trying to buy some time until his preparations can be made. "I feel bad," he said, but, in light of the situation, "there is nothing I can do about it".
(TOP PHOTO: A young labourer on his way to the same Nairobi market where Sawiya thinks Rashid and his brother disappeared. Credit: Erik Hersman)
my/oa/ag