Today's youth is today's AIDS generation. 

This group of 15- to 24-year olds has never known a world without AIDS, and it is this group that now bears the greatest burden of the disease. 

According to a 2006 report by UNAIDS, there are about 40 million people worldwide infected with HIV; of this figure one third are young people. 

Around half of all infections each year are people under 25 – meaning there are 6,000 new infections a day; one every 15 seconds. 

In a joint report from UNAIDS and the World Health Organisation (WHO), there were 4.3 million new infections of HIV and 2.9 million AIDS related deaths in 2006. These figures indicate that at the halfway stage in the 15-year Millennium Development Goal (MDG) period, goal six - which aims to reverse the spread of HIV - looks entirely unachievable. 

Some regions of the world are worse-hit than others, for example, in East Asia and Latin America, 15- to 24-year-olds represent 38 percent of all adults living with HIV/AIDS. This figure rises to 48 percent in Eastern Europe and Central Asia. 
 
Impact
HIV/AIDS is changing the face of the world. The disease has overstretched education and health services, and according to UNAIDS, more than 15 million children have been orphaned due to AIDS. 

Life expectancies have also been hit. The UN's 2006 Human Development Report says societies in sub-Saharan Africa (SSA) have been devastated; life expectancy in Botswana has fallen by 20 years, 16 years in Swaziland, and 13 years in Lesotho and Zambia. 

Elsewhere, in South Africa, HIV/AIDS is expected to cause the country's Gross Domestic Product (GDP) to fall by 17 percent by 2010. 
 
Focused Epidemic
The prevalence of disease-infected youth varies across the world. In SSA, 62 percent of youth live with HIV/AIDS; whilst in South East Asia 18 percent are infected, and in Eastern Europe/Central Asia 6 percent carry the virus. 

Girls and young women are more at risk of contracting the disease than young men and boys. UNAIDS reports that worldwide, girls and young women make up 60 percent of infected youth. This figure grows to almost 76 percent in SSA. 

Youth, females in particular, are more susceptible to contracting HIV. The question is, why? 
 
Youth Vulnerability
Young people are vulnerable to HIV/AIDS for numerous mostly-related reasons. 

Their age, physical, emotional, financial and psychological dependence mean they have less control over their bodies. These factors are intensified in times of war and poverty. 

For example, impoverished families are unable to educate their children or provide good medical care. 

In the absence of school, youths wander the streets, filling their time by having sex. 

According to 21-year-old Thomas, a youth health educator in Swaziland - where approximately 30 percent of young people are HIV positive: "These young people who are my friends are the very ones who get AIDS. There are no jobs, they have nothing to do but hang around and have sex." 
 
Sex Education
Education is perhaps the biggest key to combating HIV/AIDS. However, according to the UN's 2003 World Youth Report, although young people are now better aware of the disease and its consequences, this knowledge has not been evenly distributed. 

For example, in Mozambique, 62 percent of young women, and 74 percent of young men, could not name a single method of protecting themselves against HIV/AIDS. Moreover, most young people living with HIV/AIDS do not know that they have the disease according to UNAIDS's 2004 report. 

"I had never known that I was HIV positive until I was admitted just a week ago when my sickness intensified," Jon Jal, 23, a resident of Benitu in southern Sudan told IRIN. "I had been receiving treatment for tuberculosis," he added. 

Even in countries where national sex education programmes are widespread, social taboos often prevent youth from getting the message. 

For example, in the conservative and predominantly Muslim society of Zanzibar, talking about the use of condoms is forbidden and is blamed for promoting promiscuity. 

The "ABC" public sexual health and HIV/AIDS awareness strategy (Abstinence, Be faithful, and use a Condom), is reduced to points "A" and "B" in Zanzibar because of these taboos. 

"We believe that advocating the use of condoms is promoting illegal sex, mainly among the youth. The proper campaign is "A" and "B"", said Fadhill Soraga, from the senior Muslim scholar's office in Zanzibar. 

Dealing with this mindset has proved difficult for NGOs such as Medicos Del Mundo (MDM). 

"We're using many ways to deliver the message to stop the spread of AIDS and other sexually transmitted diseases, but speaking about condoms in Zanzibar society is still very difficult. Community leaders – including religious and civic leaders – are not ready for the condom use theory," said Erene Casas, project coordinator for MDM in Zanzibar:
 
Resistance
There are incidences, however, that wherever HIV/AIDS education is reaching young people, it appears to be producing the wrong results. 
For example, in a recent interview with IRIN, young residents of Nairobi, Kenya, said that they were almost becoming overloaded with sex education, particularly the "ABC" model, and that this was having mixed results on their lives. 

"It [sex education] has become like a song to us now, it is common to everyone and not embarrassing. But it makes us want to know what it [sex] is, we want to experience it," said Nelson Lomolo, an 18-year-old Nairobi student. 

"Youths enjoy sex – they enjoy sex more than anything – and being told to abstain only reduces the number of times we have sex," said Nelson's friend Mumo, 18, from the same school. 

Another adverse effect is the social stigma that HIV brings. Many people refuse to accept that the HIV virus exists as it brings shame to them and their families, even though at the same time they are not prepared to change their sexual behaviour. 

Gerald Ndwandwe, 22, a peer educator in Swaziland, where HIV prevalence rates are at their highest at 33 percent, said: "They [the population] want to explain the terrible wasting away of their loved ones' bodies by blaming TB [tuberculosis]. They still consider AIDS as payment for the sin of sex, so they say there is no proof of AIDS." 

"There is a lot of stigma that comes from a feeling of shame that you or your loved one is HIV positive. But a lot of people are being irresponsible – they deny the disease exists because they don't want to change their behaviour," he continued. 

The problem is widespread. 

In an interview with IRIN's PlusNews service, 24-year-old sex worker, Rebecca, said: "They [sex workers] think people scare you about HIV/AIDS to stop you having babies. I think until they see the patients they won't believe in HIV/AIDS, but at the moment no patients will admit they have HIV/AIDS." 
 
Young Women
Among the vulnerable youth group, there are some sectors more at risk of contracting HIV than others. These groups include injecting drug users (IDUs), young men who have sex with men, sexually exploited children, children orphaned by AIDS – but most importantly, young women. 

According to UNAIDS' 2006 'Report on the Global AIDS Epidemic', girls in the Caribbean region are twice as likely to be infected as young men; and in sub-Saharan Africa, three young women are infected for every young man. 

The reasons for this are multiple: for example, young women tend to be less well educated and poorer than young men, thus making them less aware of the risks and dependent on a promiscuous husband. 

These social factors, and dependence on men, mean that young women are unable to make decisions about their sexual health, or properly protect themselves against HIV infection. 

"For instance, youths were told to adopt the "ABC" model to prevent infection. But in much of sub–Saharan Africa, where AIDS is rife, young girls are still forced into marriage with older men, who have several sexual partners," said Sarah Hendricks, HIV/AIDS programme manager for Plan International (PLAN), which helps youths to address HIV/AIDS. 

According to a 2004 study by the US-based research body, the Population Council, marriage exposes adolescent girls to a higher risk of contracting HIV, as they have more unprotected sex. The study showed that 57 percent of married girls had unprotected sex, compared to just 5 percent of sexually active unmarried girls. 

Furthermore, within patriarchal societies, young married women are unable to make decisions about contraception. 

"If you want to be beaten and chased way, just mention condoms or voluntary counselling and testing (VCT) to your husband," said Azina, 19, a married resident of Ziwani, a poor suburb of Nairobi. 
Other traditional activities, such as genital mutilation, which UNICEF estimates to have affected over 130 million girls across the world, exposes young women to infection through the use of unclean cutting instruments. 
In addition to this, mutilated women are more prone to contracting HIV due to the greater surface area of skin exposed. This is in contrast to men, who have a much smaller surface area from which the virus can enter the body. Furthermore, recent research published by the British Medical Journal showed that circumcised males are two to eight times less likely to be infected by HIV, compared to those who are not circumcised. 

Because women have a low status in many societies, they are less able to access prevention measures against HIV/AIDS. 

For example, in Zimbabwe, women over 15-years make up almost 70 percent of the 1.5 million strong HIV-infected population, according to UN figures. 

Patrick Couteau, regional health and care advisor on HIV/AIDS for the International Federation of the Red Cross in Zimbabwe, said women are more at risk, "because they have less control over decision making, especially in fragile economies like Zimbabwe's. Whatever limited resources there are will almost always be allocated to men first, leaving women and young girls to scramble for treatment that is already too costly."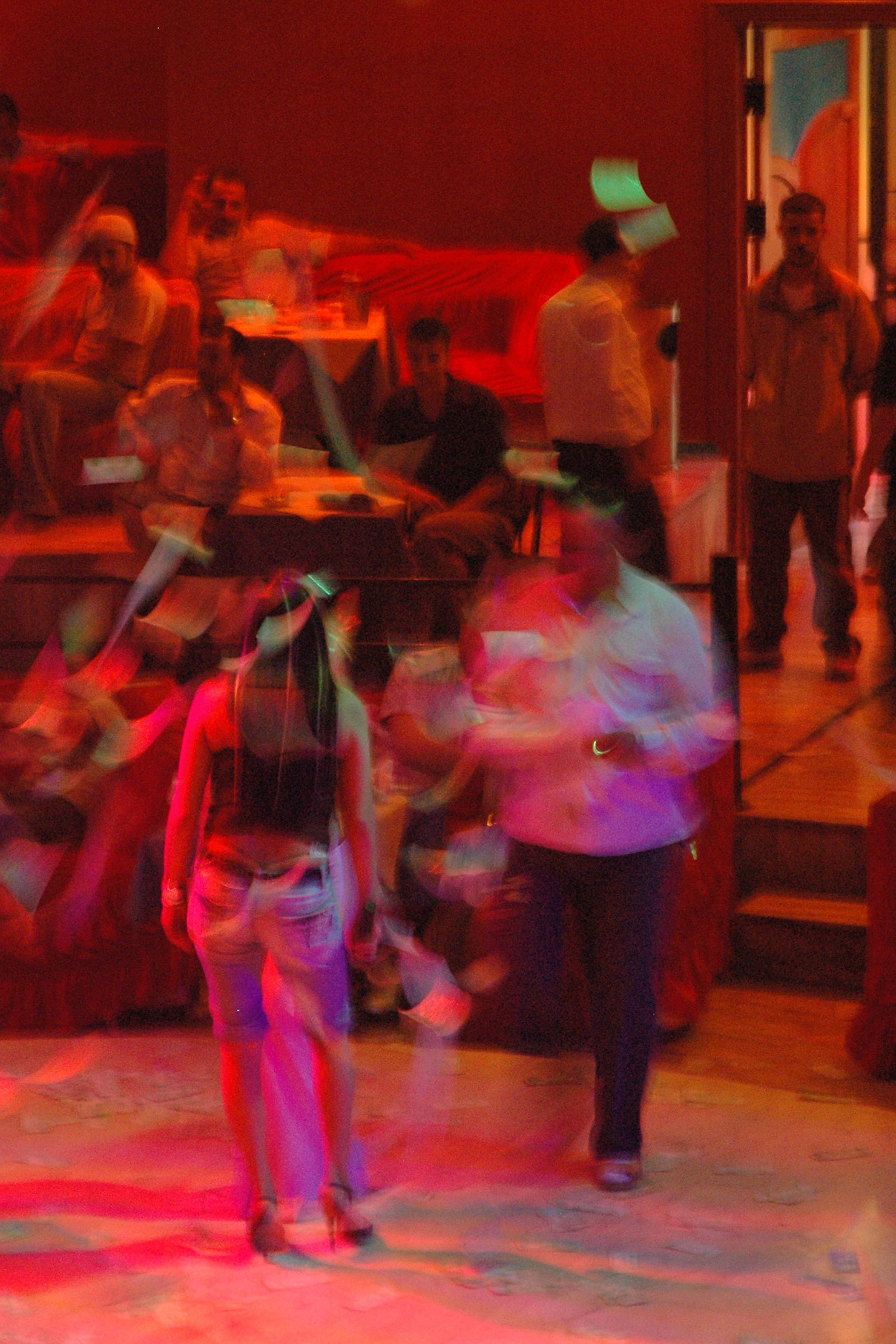 Sex Workers
Young women are often forced into at-risk situations because of poverty. They often have to turn to commercial sex to pay for their basic needs, and are often unable to negotiate safe sex due to their immaturity and inexperience. 

Rates of HIV infection amongst sex workers can be very high, particularly within developing countries. For example, recent UNAIDS studies found that as many as 75 percent of youth sex worker in Addis Ababa, Ethiopia, were HIV positive; and in Vijayawada, India, infection rates were as high as 60 percent. 
AIDS Orphans
One of the most devastating aspects of HIV/AIDS is the number of children who have been orphaned by the disease. The 2006 UNAIDS report estimates that there are 15 million AIDS orphans worldwide. An estimated 12 million orphans live in SSA, and a further 1.2 million live in South Africa. The total figure is expected to rise to over 18 million by 2010. 

"The increased spiral of adult deaths in so many countries means that the number of children orphaned each day is expanding exponentially. Africa is staggering under the load," said Stephen Lewis, UN Special Envoy for AIDS in Africa. 

As families are devastated by HIV/AIDS, orphans are left without support, which in turn makes them more vulnerable to HIV, either through lack of education or having to turn to sex work. Others turn to crime and drug and alcohol abuse, which in turn makes them particularly vulnerable to becoming infected with HIV themselves. 
IDUs
Intravenous drug use is also one of the more effective ways of spreading the HIV virus. This is also spurred via the sex trade, where addicts will turn to prostitution to pay for their habit. 

A 2006 study by the government of Zanzibar found a link between commercial sex, substance abuse and the spread of HIV/AIDS. 

Dr. Mohamed Dahoma, director of HIV/AIDS at the Ministry of Health and Social welfare in Zanzibar, told IRIN: "Injecting drug users could present a bridging population for HIV spread in the general population of Zanzibar. About 57.7 percent of the youths surveyed offer sex for drugs which includes group sex and anal sex […] and evidence shows that condoms are not being used." 
The same study showed that 30 percent of intravenous drug users (IDUs) were HIV positive, compared with 12 percent of non IDUs. Of the IDUs who shared needles, 28 percent were infected, against 5 percent who did not share needles. 

Other areas severely affected by IDU infection is Eastern Europe, Russia and Central Asia. The use of shared needles has gone some way to explaining the 70 percent increase in HIV infection in the last two years. 
Lost Inhibitions
Drug and alcohol abuse are also to blame for the spread of HIV/AIDS. 

The Kenyan National Agency for the Campaign Against Drug Abuse (NACADA) reports that drug and alcohol abuse leads to people, particularly the young, undertaking more risky sexual behaviour, including not using condoms. Such behaviour in turn contributes to the spread of the epidemic. 

Speaking to IRIN, Jennifer Kimani, NACADA national coordinator, said that: 
"People lose their inhibitions when they use drugs and alcohol. They lose their sense of responsibility and that fear of HIV/AIDS that one usually has." 

Nairobi student, Dorothy Asunda, (not her real name), 23, agrees: "I know all the risks; I know all about AIDS but, somehow, when you've had a few drinks, it doesn't seem so important. A condom is the last thing on my mind at the time." 
 
MSM
In addition to the IDUs, there are men who have sex with men (MSM), who are shunned in many societies around the world. 

"We are made to feel like we shouldn't be alive. The day you discover you are gay you lose everything – people look at you like you're sick, others say you are bewitched," said Crystal Namanya, [not his real name], 20, a homosexual resident in the Ugandan capital, Kampala. 

This stigmatism puts MSMs at greater risk. They are not acknowledged in their societies, and thus are not taken into account when it comes to HIV/AIDS education and treatment. 

In staunchly conservative Uganda, MSMs are not mentioned in the national AIDS programming, and sexual minorities are disregarded and/or treated as criminals. 

This view was reflected by James Kigozi, spokesman for the Ugandan AIDS Commission, who told IRIN: "There is no mention of gays and lesbians in the national strategic framework because the practice of homosexuality is illegal. These two groups [gays and lesbians] are marginal; their numbers are negligible." 

Indeed, little sympathy is felt for Uganda's homosexuals. 

According to Jim Muhwezi, minister for state health in Uganda: "They don't deserve a special message. They shouldn't exist. If they do exist they are covered under the three–pronged approach with "ABC", and they should be content with that." 

MSMs are at a very high risk of HIV infection due to the nature of the practice, as the risk of infection through anal sex is considerably higher than heterosexual sex. 

The fact that MSM activity is condemned in many countries means that many MSMs have to lead a double life; they marry while at the same time carry out homosexual relationships. This leads to an even faster spread of the disease.

One such country is Senegal, where a 2004 survey revealed that approximately 94 percent of MSMs also had sexual relations with women, thereby acting as viral bridges into the general population. 

Because of these attitudes to homosexuals, some HIV/AIDS messages are being distorted or misunderstood. 

For example, Joel, a 20-year-old MSM from Kampala: "Some boys believe that to sleep with a man is safe because all the billboards around town show heterosexual couples. Nothing is said about homosexual couples using a condom, so they think it is safer to sleep with each other than a girl." 
 
The Future?
HIV/AIDS is a disease that has been devastating many parts of the world, and has worst hit the 15- to 24-years age group – most especially women in sub-Saharan Africa. 

Yet despite the fact that HIV/AIDS is most affecting youth, they have – as a group – been left out of how best to tackle the problem. This has meant that the virus has continued to spread, and shows no signs of abating. 

The world's youth, and the choices they make, will determine the path the disease will take. And it is up to the younger generation to turn the tide on the virus which has infected 40 million people worldwide. 

Maxwell Jele, national director of the Swaziland Youth Congress, which works to spread HIV/AIDS issues amongst the country's youth, said: "Youth responds best to youth – people relate to their contemporaries. If we are to turn the corner on AIDS, it will be by utilising youth." 

At this point, the UN estimates that by the year 2010, there may be as many as 25 million children orphaned by AIDS globally - orphans who in turn become very vulnerable to HIV infection themselves. With one young person becoming infected every 15 seconds, now is the time to reverse the trend in young people contracting the virus. 
---
This article was produced by IRIN News while it was part of the United Nations Office for the Coordination of Humanitarian Affairs. Please send queries on copyright or liability to the UN. For more information: https://shop.un.org/rights-permissions